My family's Italian Stuffing made with sausage, pasta and spinach … a recipe my grandmother made for our family for as long as I can remember – it's my favorite part of Thanksgiving!
Click here to pin this Italian Stuffing recipe!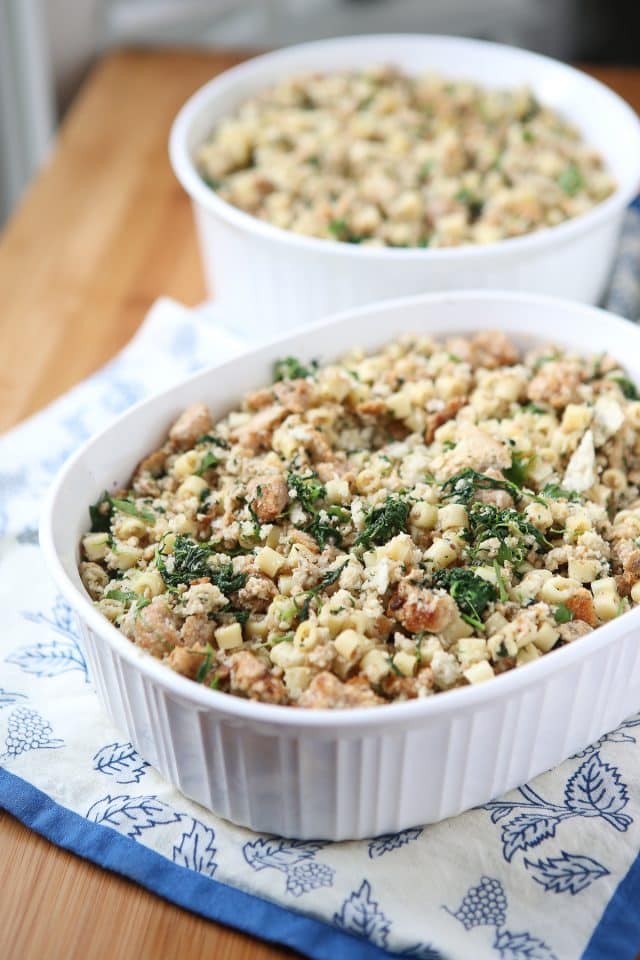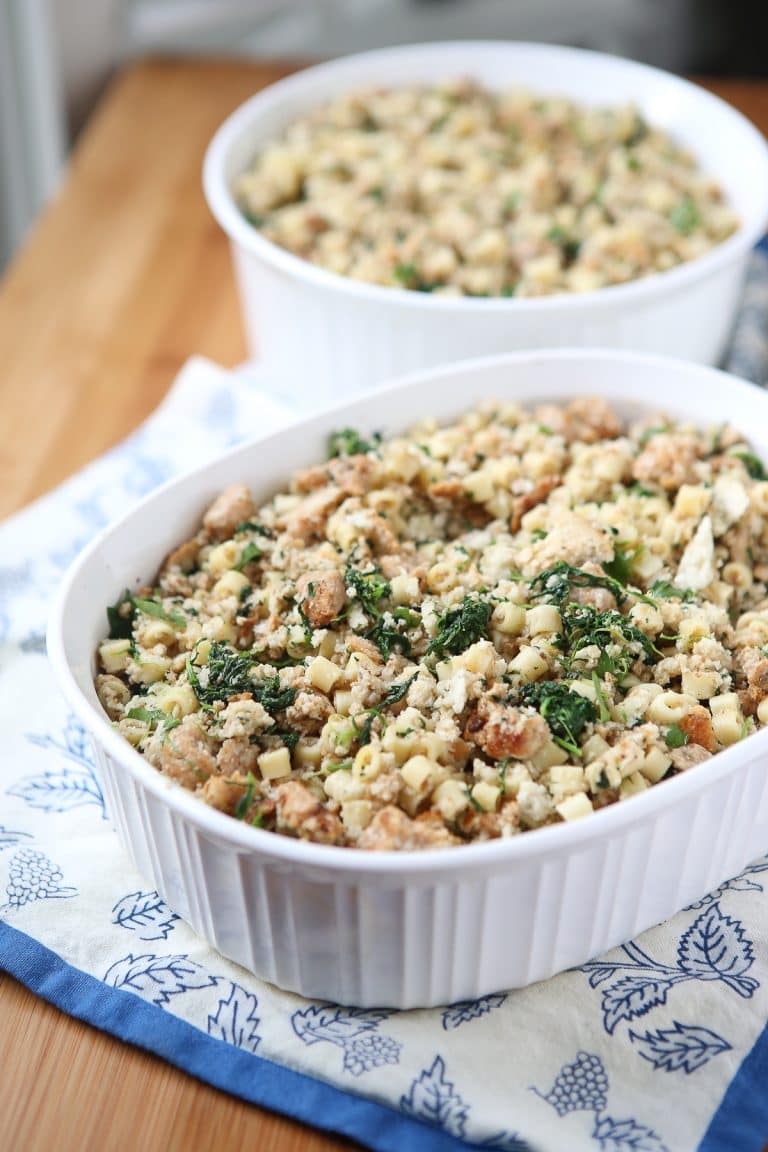 I'm reposting this special Thanksgiving recipe today in honor of my grandmother who we lost in August of this year. If you've been reading my blog a long time you know her and my grandfather were a big part of my life and now they are both together in Heaven smiling down on us. This was the stuffing she always made for us and we look forward to it every Thanksgiving.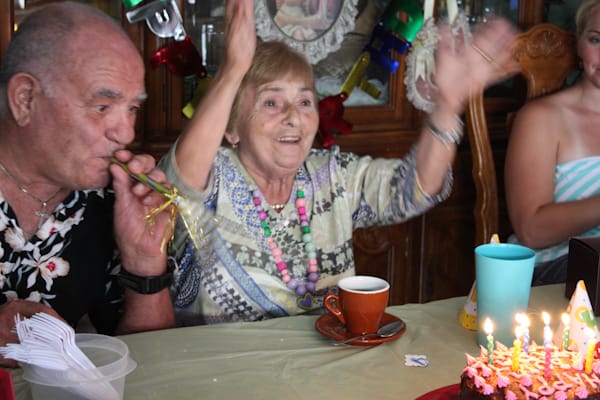 Originally published November 7, 2016
I seriously can't even believe we are just a few weeks away from Thanksgiving already. I also can't believe I'm posting a recipe for Thanksgiving before Thanksgiving. I've never really been good about keeping up with holidays ahead of time here on the blog, but this recipe for my family's Italian Thanksgiving Stuffing has been around for quite a few years and last year I finally remembered to take photos of it so I can share it again with you in time for the holidays this year.
Obviously, this is not your typical holiday stuffing, but this is the only stuffing I know. With my family being from Sicily, Thanksgiving wasn't really a big holiday for us when I was young. We celebrated it, yes, but I wouldn't say it was as traditional of a holiday as most other families I knew. We had the turkey, but up until probably high school, we would eat manicotti or a big plate of ziti before the turkey even hit the table. I never knew what green bean casserole was until I was in college. Sweet potato casserole? I think I first had sweet potato casserole (or candied yams) the year I was engaged to my husband. This stuffing is not very traditional, but I love it and look forward to it every year.
Are you following me on Instagram, Twitter, Facebook and Pinterest? If you'd like to subscribe to Aggie's Kitchen and have each post delivered straight to your e-mail box, then please add your email here. Happy cooking!
There are affiliate links in this post. I make small earnings through any purchases made through these links. Thank you for supporting Aggie's Kitchen!