Salmon with sweet spicy rub is an easy, healthy broiled salmon that is packed with bold flavor! This easy salmon recipe is the perfect way to introduce salmon to your family! Full of flavor, packed with protein, and easy to make!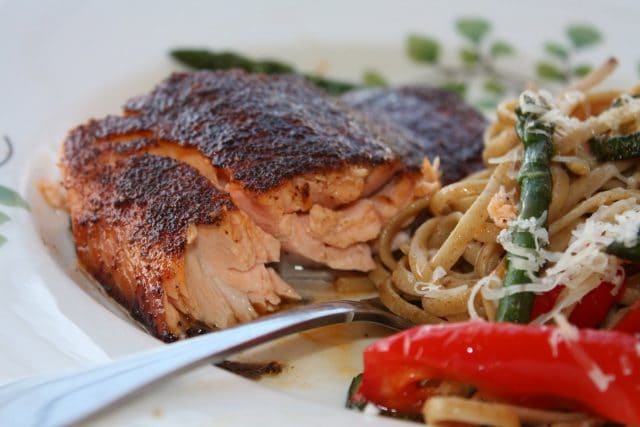 Another great Ellie Krieger recipe! This salmon recipe comes from one of my favorite healthy cookbooks, The Food You Crave by Ellie Krieger. I highly recommend it to anyone who is new to cooking salmon or trying to introduce new salmon recipes to their family. This healthy salmon recipe is always a winner and has been my go-to recipe for years.
I'm a huge fan of sweet and spicy flavors…though I wouldn't consider the flavor in this dish spicy. It has great chili flavor but there isn't any heat, so don't let the term "spicy" mislead you. It's the perfect amount of seasoning.