Last week was our first full week back to school and to be honest, it kind of kicked my butt a bit. I had no plans for dinner and was at the grocery store way too many times. It felt annoying and unnecessarily stressful and after a little mom meltdown over the weekend, I decided I needed to get it together this week and write out a meal plan BEFORE I grocery shop.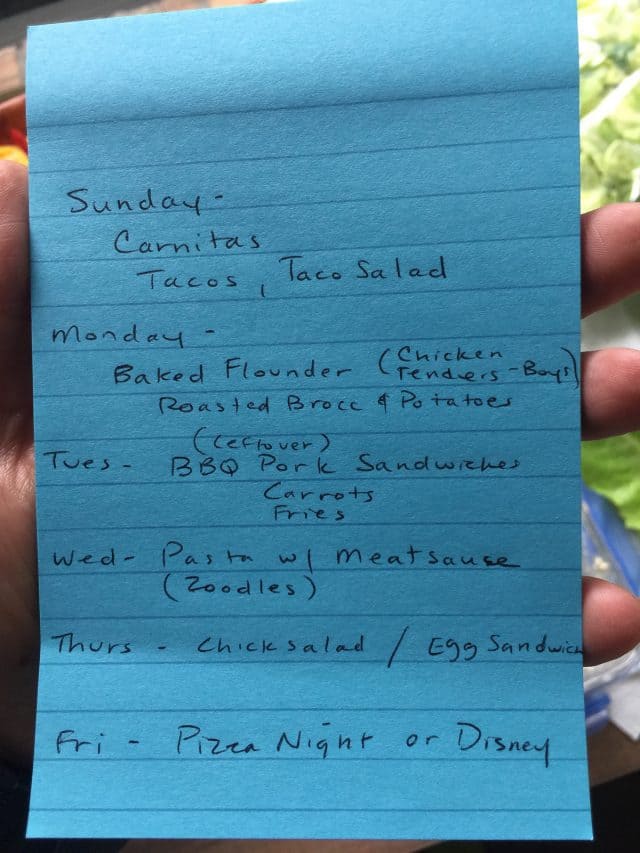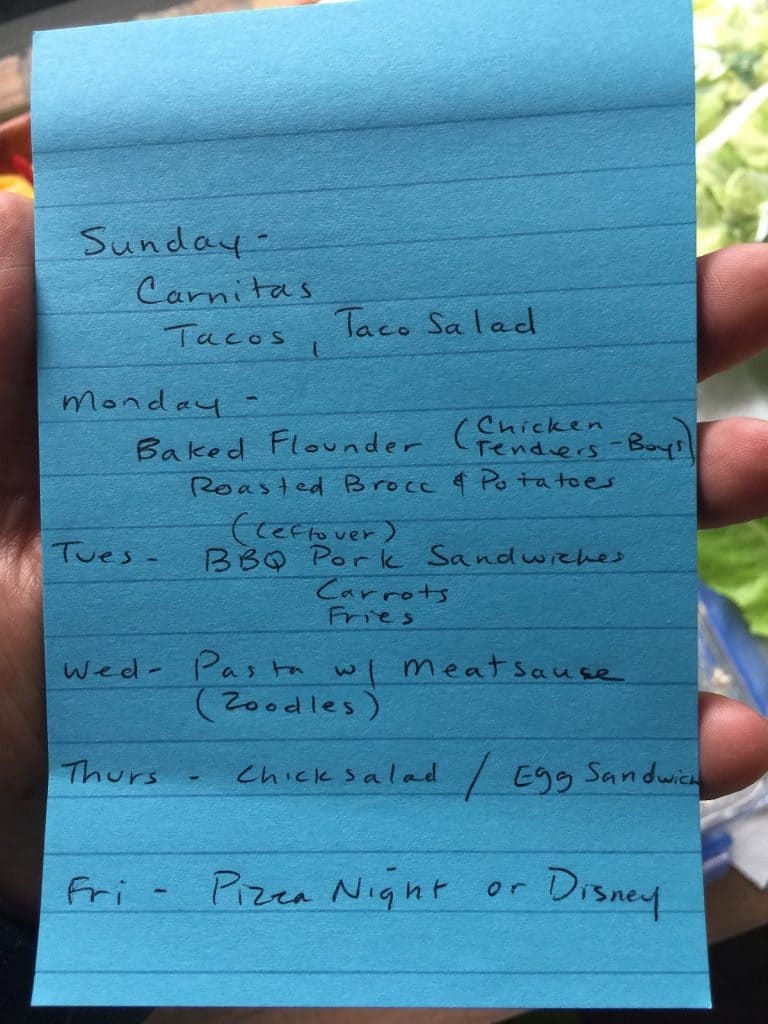 The hardest part for me is figuring out what dinners will work on what nights of the week based on what our evening activities are. I have 2 children in sports so we are at practices about 4 evenings a week between the two of them, plus I have a 3 year old who needs to be on somewhat of an evening dinner/bedtime routine. So let's face it, I don't have time to cook dinner leisurely like I did when my kids were little with no place to be. I plan to cook a little extra on the nights I have more time to help out on the nights we are not home at dinner time and need some leftovers or sandwiches. In order to save my sanity, trips to the store and a lot of money this has to become more of a priority for me and I hope to hold myself accountable – and possibly help out a mom or two – by posting my meal plan and whatever prep I do here.
Here's week 1! Let me know if you have any questions in the comments.
Are you following me on Instagram, Twitter, Facebook and Pinterest? If you'd like to subscribe to Aggie's Kitchen and have each post delivered straight to your e-mail box, then please add your email here. Happy cooking!
There are affiliate links in this post. I make small earnings through any purchases made through these links. Thank you for supporting Aggie's Kitchen!