Oven Roasted Red Potatoes with Smoked Paprika make a simple and healthy side dish to add to any meal. One of my family's favorites! Seasoned well and baked in oven until crisp!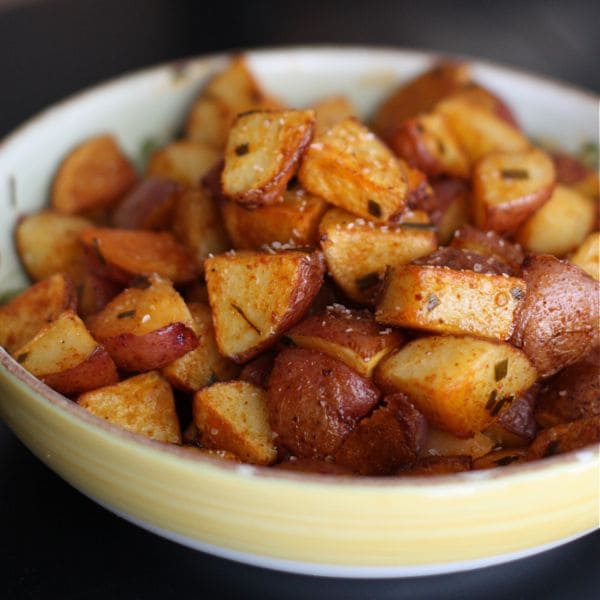 If I had to pick a favorite way to prepare potatoes, it would have to be oven roasting them. I love how they get perfectly crisp on the outside, but still soft on the inside when baked at high heat in the oven. I love seasoning them up real well too; potatoes can be like a blank canvas with endless possibilities with help from your spice cabinet.
This potato side dish is one of my favorite recipes to make – and one of my family's favorite to eat, it's one of my main go-to recipes. I can't tell you how many times I have made them for my family. (Another family favorite are these Cheddar-Dill Roasted Red Potatoes – you'll have to give them a try too).