What I Read In 2018 and My Favorites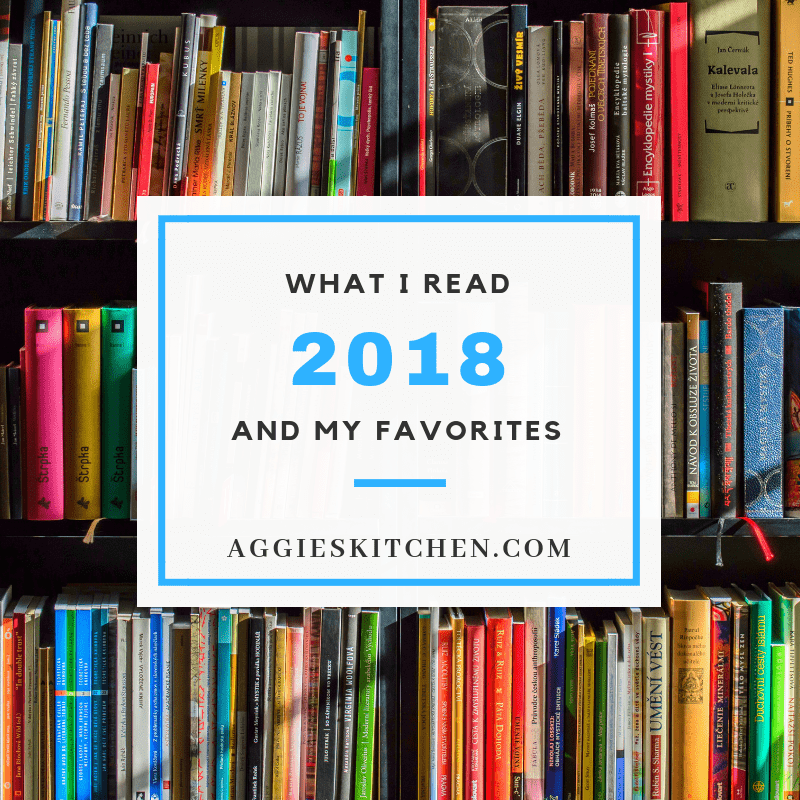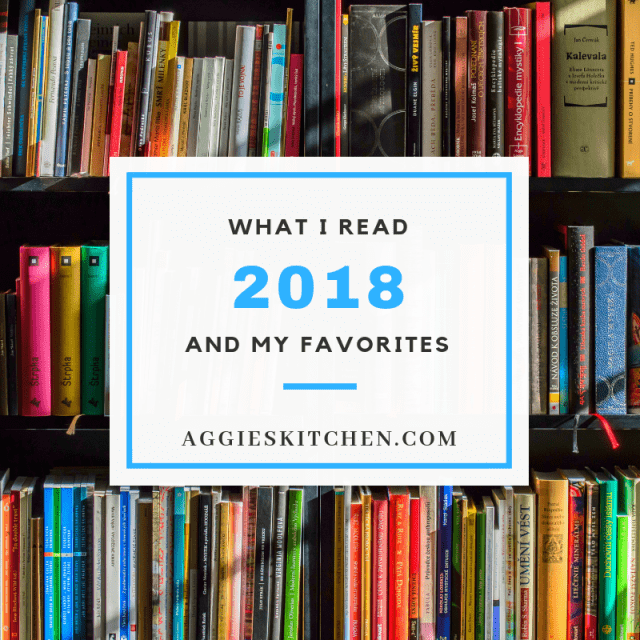 Another year, another Goodreads challenge met. I started using Goodreads several years ago and I truly believe it has encouraged me read more. I love having a place dedicated to books and reading and keeping it all organized in a sense – and seeing what my friends are reading as well. Joining the yearly Goodreads challenge always motivates me to read more. This is definitely the most I've ever read! Reading relaxes me and takes me places – sounds hokey, I know, but I swear it's true.
Every time I post what I'm reading on social media (Instagram specifically) I get comments from friends wanting to read more. My advice is always to just pick up a book and start. I know from personal experience that having my phone nearby keeps me from reading so I really make an effort to put it somewhere I can't reach when I am sitting with a book to avoid the distraction. It really helps.
For 2018, I set my reading goal at 45 books. I achieved that goal, barely. I read my 45th book just last week and it ended up being one of my favorites this year (A Place For Us, see below). I love sharing book posts like this with you, mostly because I know I personally love to read book posts like this.
Please leave a note in the comments and share what you've read and loved, I love hearing from you!
Books I Read in 2018:
(Each link below will bring you to Amazon – affiliate link – where you will find a summary and option to purchase. Or find them on my 2018 bookshelf here on Goodreads where you can see ratings and add them to your To Read bookshelf. I've also starred ** the books I enjoyed and recommend!)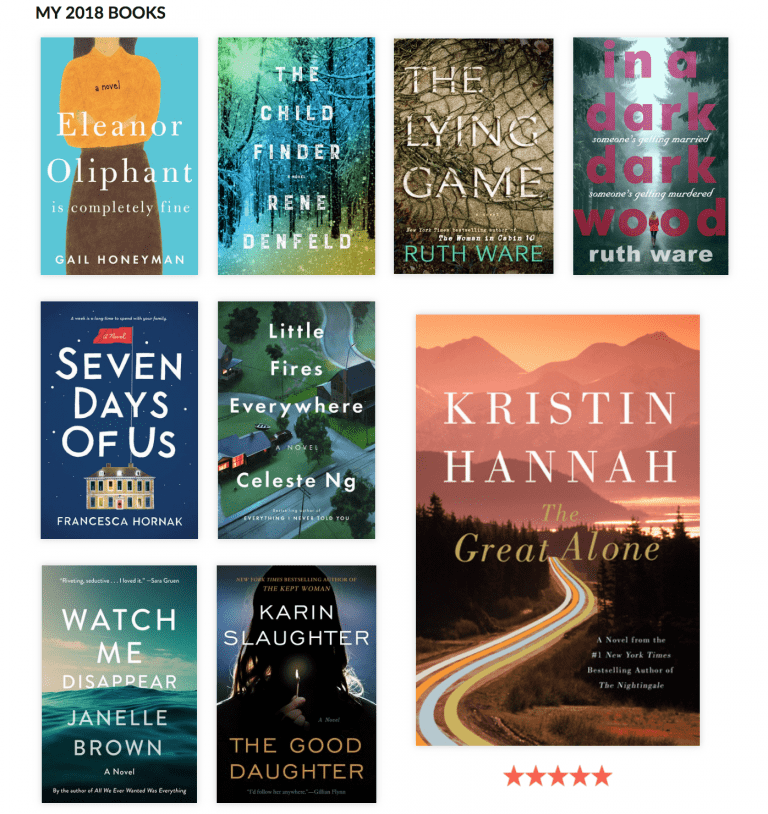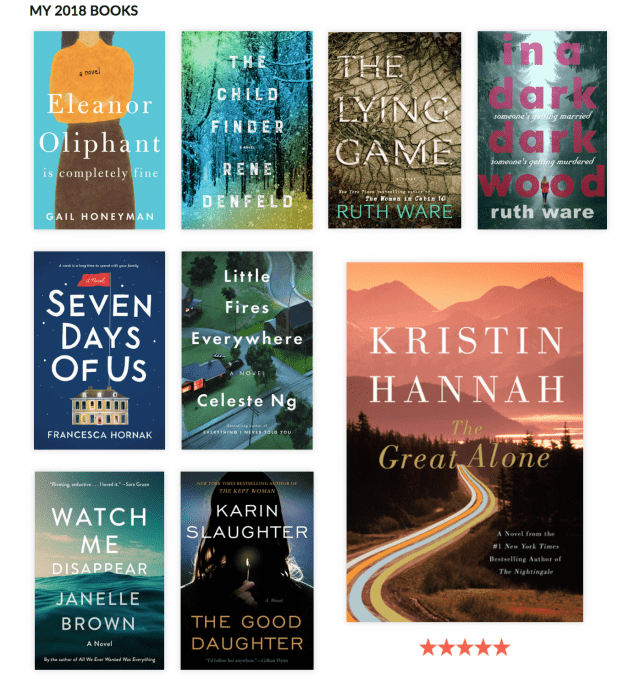 Eleanor Oliphant Is Completely Fine | The Child Finder | The Lying Game ** | In A Dark, Dark Wood | Seven Days Of Us | Little Fires Everywhere ** | Watch Me Disappear | The Good Daughter |                           The Great  Alone **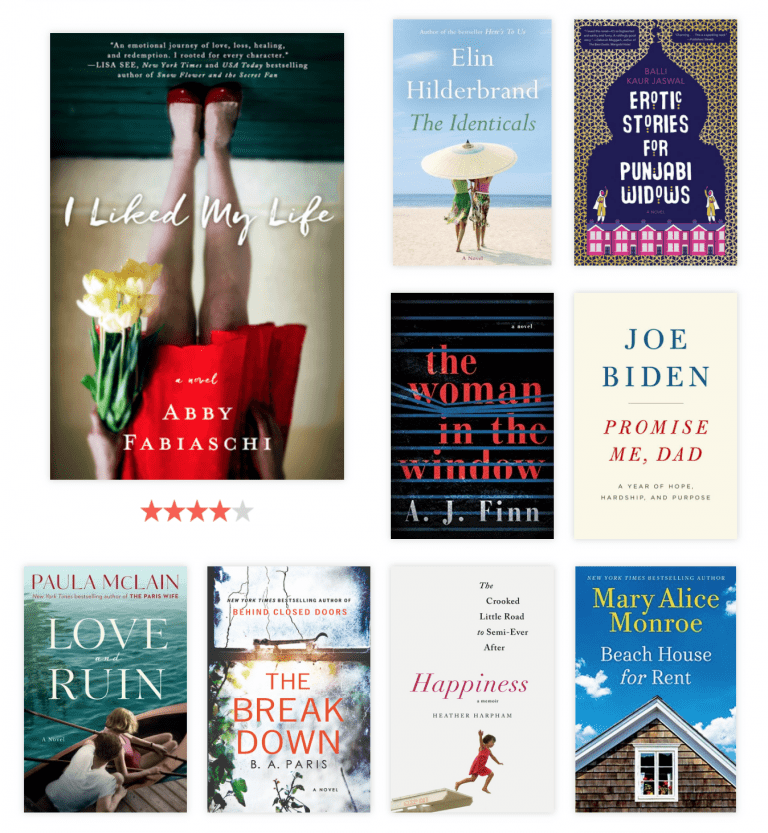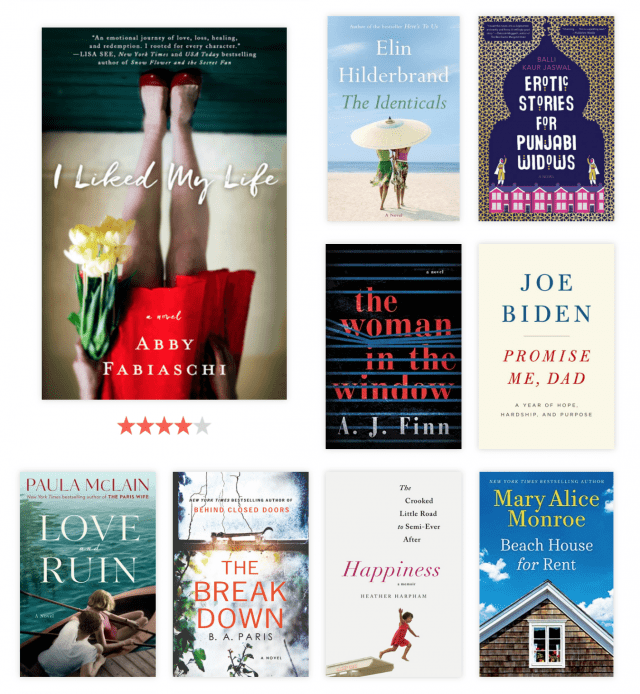 I Liked My Life ** | The Identicals | Erotic Stories For Punjabi Widows | The Woman In The Window | Promise Me, Dad | Love and Ruin | The Break Down | Happiness | Beach House For Rent **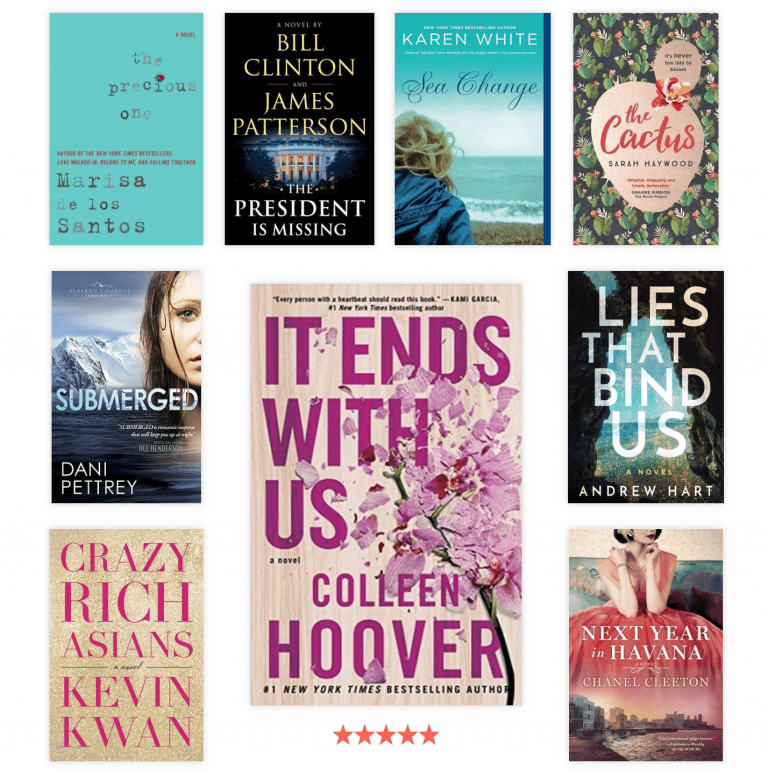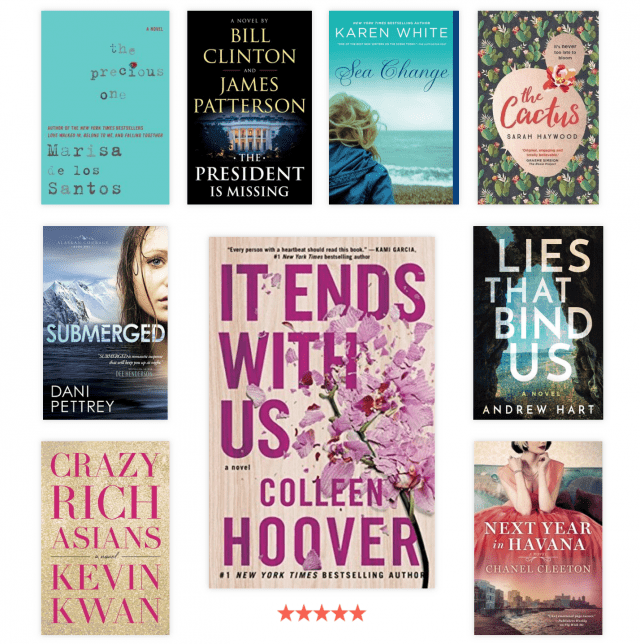 The Precious One | The President Is Missing | Sea Change | The Cactus | Submerged | It Ends With Us **| Lies That Bind Us | Crazy Rich Asians | Next Year In Havana **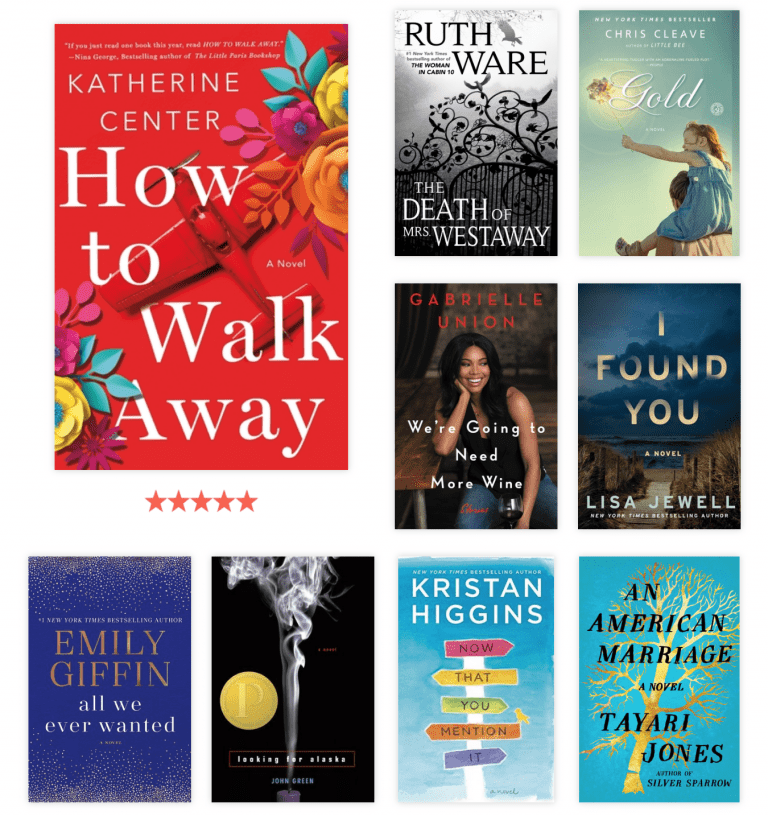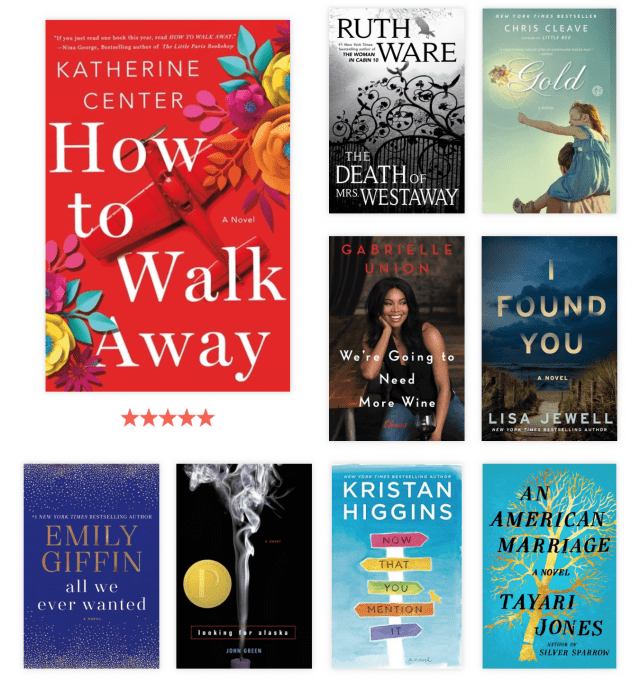 How To Walk Away ** | The Death Of Mrs. Westaway | Gold ** | We're Going To Need More Wine |             I Found You | All We Ever Wanted  | Looking For Alaska | Now That You Mention It | An American Marriage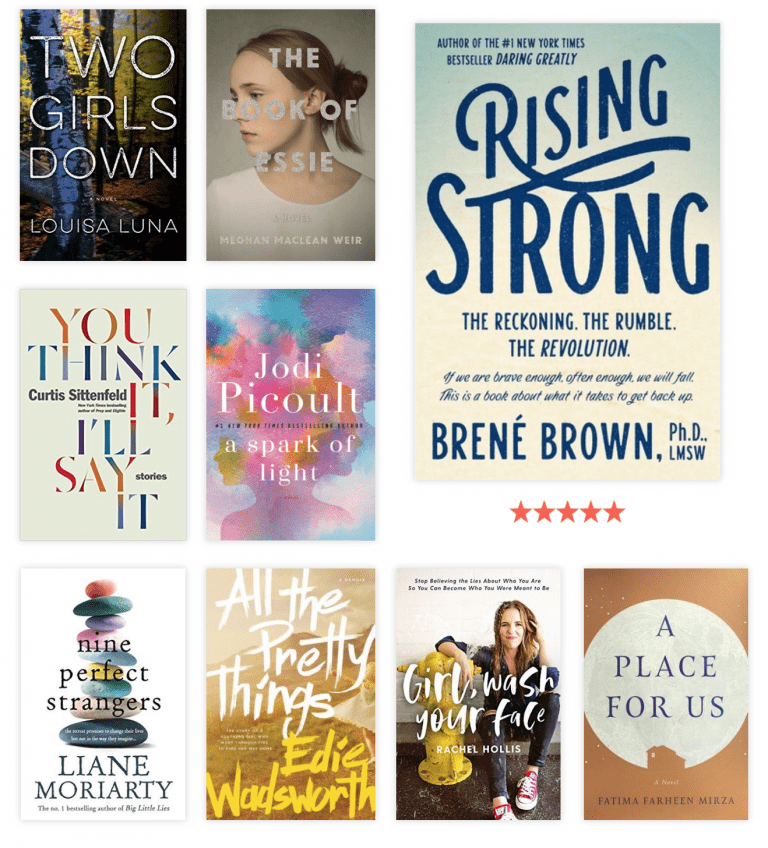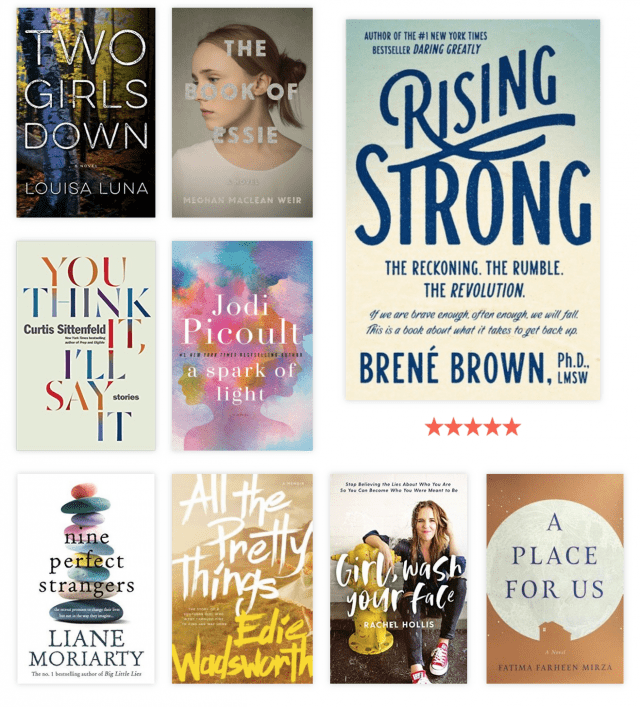 Two Girls Down | The Book of Essie ** | Rising Strong ** | You Think It, I'll Say It ** | A Spark Of Light | Nine Perfect Strangers | All The Pretty Things | Girl, Wash Your Face | A Place For Us **
My Favorites of 2018: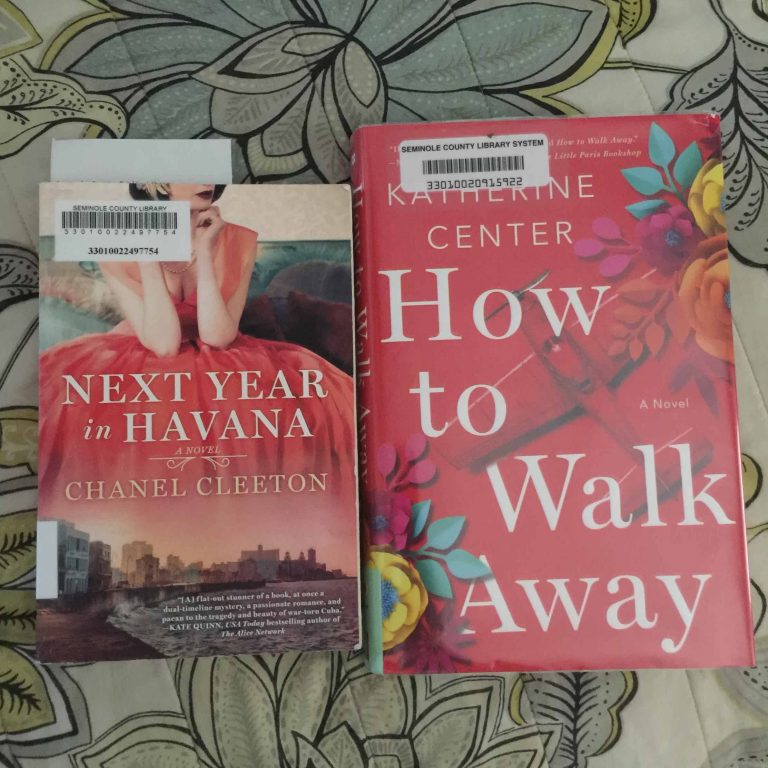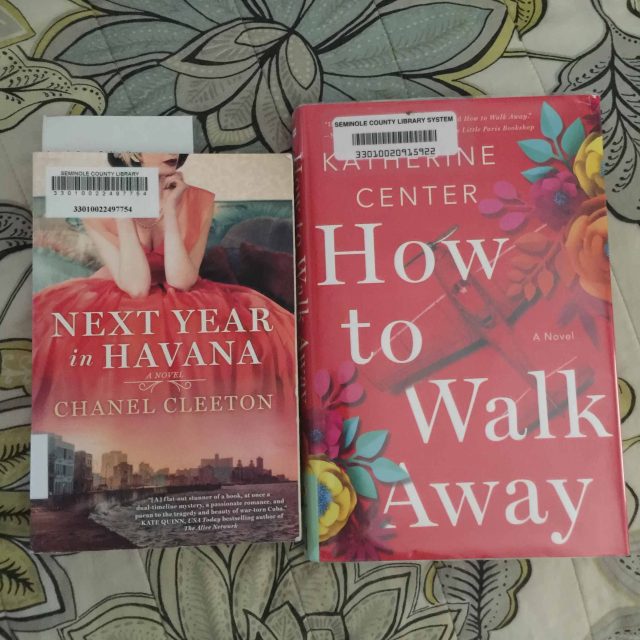 Next Year In Havana by Chanel Cleeton
from Goodreads: After the death of her beloved grandmother, a Cuban-American woman travels to Havana, where she discovers the roots of her identity–and unearths a family secret hidden since the revolution…
How To Walk Away by Katherine Center
from Goodreads: Margaret Jacobsen has a bright future ahead of her: a fiancé she adores, her dream job, and the promise of a picture-perfect life just around the corner. Then, suddenly, on what should have been one of the happiest days of her life, everything she worked for is taken away in one tumultuous moment.

In the hospital and forced to face the possibility that nothing will ever be the same again, Margaret must figure out how to move forward on her own terms while facing long-held family secrets, devastating heartbreak, and the idea that love might find her in the last place she would ever expect.

Gold by Chris Cleave
from Goodreads: KATE AND ZOE met at nineteen when they both made the cut for the national training program in track cycling—a sport that demands intense focus, blinding exertion, and unwavering commitment. They are built to exploit the barest physical and psychological edge over equally skilled rivals, all of whom are fighting for the last one tenth of a second that separates triumph from despair. 

Now at thirty-two, the women are facing their last and biggest race: the 2012 Olympics. Each wants desperately to win gold, and each has more than a medal to lose. 

It Ends With Us by Colleen Hoover
from Goodreads: Sometimes it is the one who loves you who hurts you the most.
Lily hasn't always had it easy, but that's never stopped her from working hard for the life she wants. She's come a long way from the small town in Maine where she grew up
— she graduated from college, moved to Boston, and started her own business. So when she feels a spark with a gorgeous neurosurgeon named Ryle Kincaid, everything in Lily's life suddenly seems almost too good to be true.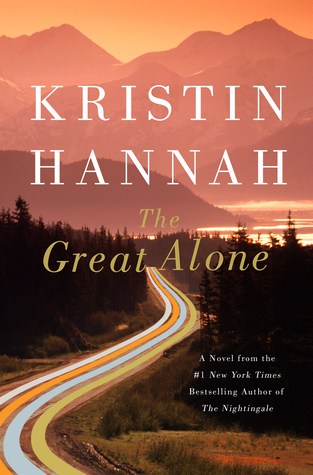 The Great Alone by Kristin Hannah
from Goodreads: Alaska, 1974.

Unpredictable. Unforgiving. Untamed.
For a family in crisis, the ultimate test of survival.

Ernt Allbright, a former POW, comes home from the Vietnam war a changed and volatile man. When he loses yet another job, he makes an impulsive decision: he will move his family north, to Alaska, where they will live off the grid in America's last true frontier.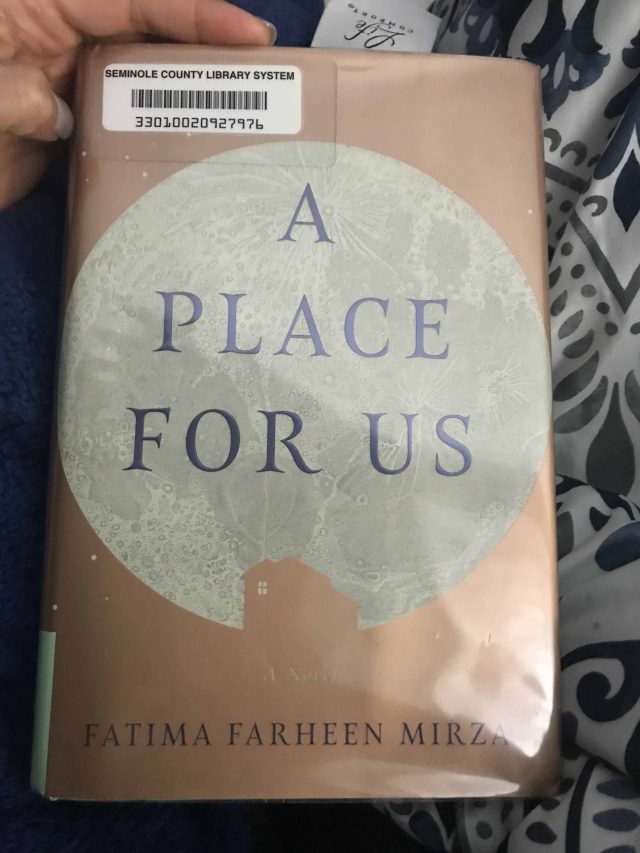 A Place For Us by Fatima Farheen Mirza
from Goodreads: A Place for Us unfolds the lives of an Indian-American Muslim family, gathered together in their Californian hometown to celebrate the eldest daughter, Hadia's, wedding – a match of love rather than tradition. It is here, on this momentous day, that Amar, the youngest of the siblings, reunites with his family for the first time in three years. Rafiq and Layla must now contend with the choices and betrayals that lead to their son's estrangement – the reckoning of parents who strove to pass on their cultures and traditions to their children; and of children who in turn struggle to balance authenticity in themselves with loyalty to the home they came from.
Are you following me on Instagram, Twitter, Facebook and Pinterest? If you'd like to subscribe to Aggie's Kitchen and have each post delivered straight to your e-mail box, then please add your email here. Happy cooking!
There are affiliate links in this post. I make small earnings through any purchases made through these links. Thank you for supporting Aggie's Kitchen!