Three-Bean and Vidalia Onion Salad
This Three Bean Vidalia Onion Salad has to be one of my favorite salads to make when we are barbecuing over the summer.  It's a classic salad that you probably have seen more than once on a salad bar…but homemade is so much better!  My niece was over this weekend and complimented how fresh it tasted, the green beans had that slight crunch and the dressing was tangy and sweet.  I like to add Vidalia onions for a little extra crunch, especially when they are in season.
I originally started making this recipe when I first started blogging a couple of summers ago after discovering it on Mixed Salad Annie.  I tweaked it a bit by using apple cider vinegar and adding a good amount of sliced Vidalias.  Leftovers are awesome because you can continue to use the dressing along with the beans by adding it to a nice green salad.  And bonus, this salad is super portable so go ahead and take it to your next summer get together.  Your friends will love it!
Three-Bean and Vidalia Onion Salad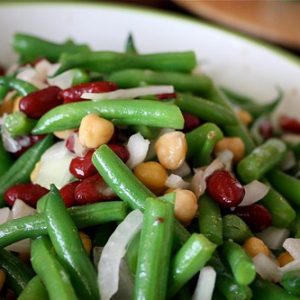 Ingredients:
1 cup apple cider vinegar
1/4 cup sugar
1/2 cup canola oil
2 medium cloves garlic, pressed through a garlic press (or minced)
1 teaspoon salt
Ground black pepper
1 1/2 lbs fresh green beans, cut into 1-inch-long pieces
1 can garbanzo beans, rinsed and drained
1 can red kidney beans , rinsed and drained
1 large Vidalia onion, thinly sliced
Directions:
Heat vinegar, sugar, oil, garlic, salt, and pepper to taste in small saucepan over medium heat, stirring occasionally, until sugar dissolves, about 5 minutes. Transfer to a large bowl and cool to room temperature.
Steam green beans in water with 1 tablespoon salt added to it; cook until crisp-tender, about 5-7 minutes. Meanwhile, fill medium bowl with ice water. When beans are done, immediately plunge into ice water to stop cooking process; let sit until chilled, about 2 minutes. Drain well.
Add green beans, garbanzo beans, kidney beans and onions to vinegar mixture; toss well to coat. Cover and refrigerate overnight (or for a few hours) to let flavors meld. Let stand at room temperature 30 minutes before serving. (Salad can be covered and refrigerated up to 4 days.)
(Disclosure: I'm excited that I've entered into a paid, formal partnership with Bush's Beans but the post above isn't a part of that agreement.  I just love the recipe. )
And though I just got back from a nice long vacation in Marco Island, FL with the fam…I'll be soon off again on another adventure.  I'll be attending The Women in Social Media Conference (aka EVO '10) in Park City, Utah later this week with the great people at Bush's Beans and other bloggers.  Bush's Beans is sponsoring the event's closing dinner and ceremonies and guess who's recipe will be sampled at the western-themed dinner?  That's right…yours truly! (will be sharing that recipe with you when I get back!)  I'm really excited and can't wait to meet face to face with other bloggers…not to mention connect with other social media junkies like myself!  I've got a few friends lined up to drop in while I'm at the event…keep up with me and follow my experience "real time" on Facebook and Twitter!
Follow Aggie's Kitchen's board Salads on Pinterest.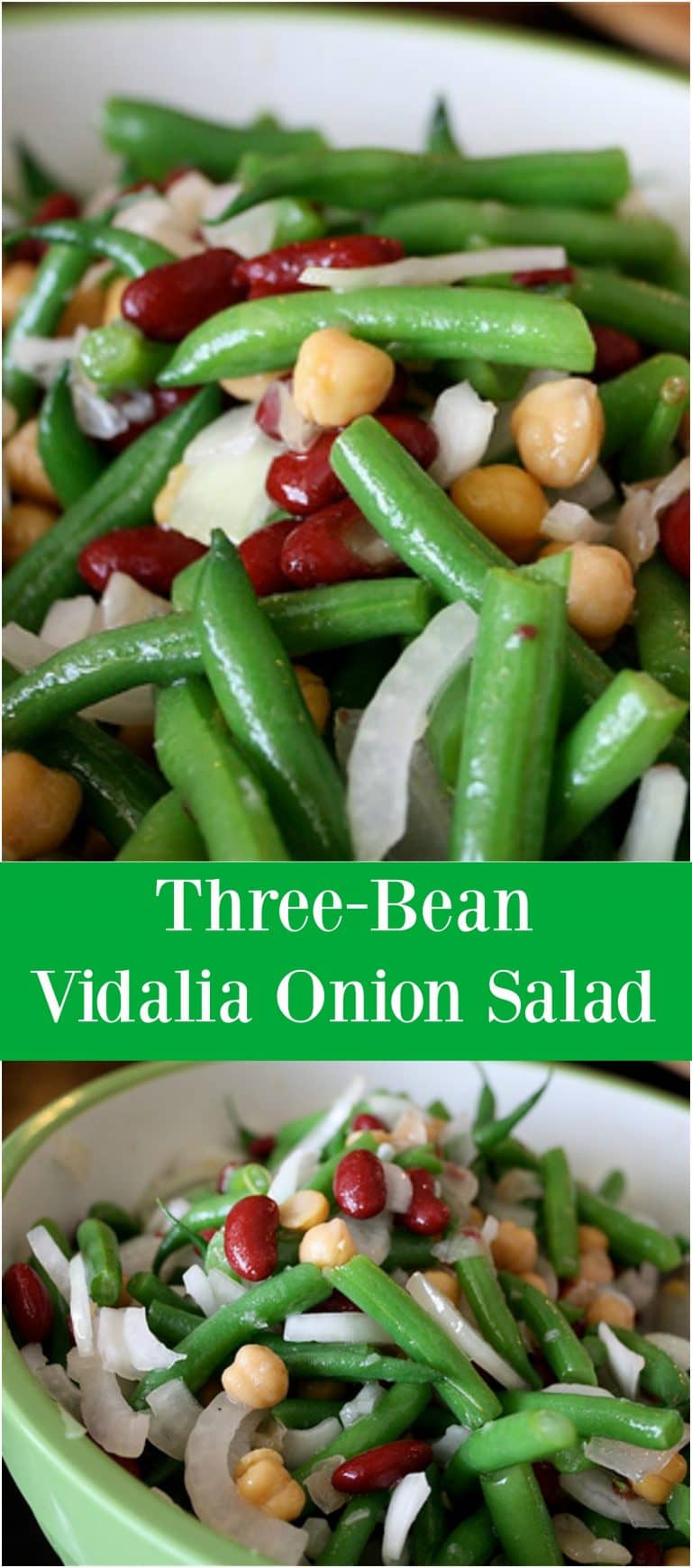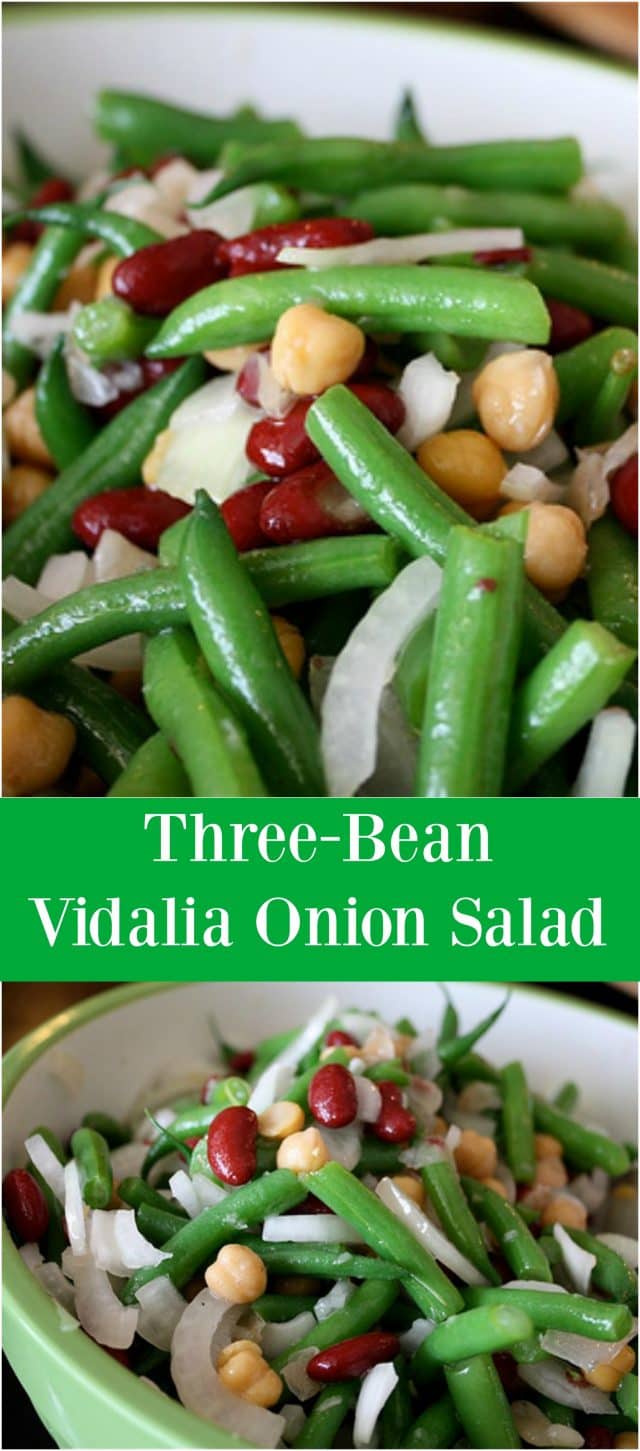 Are you following me on Instagram, Twitter, Facebook and Pinterest? If you'd like to subscribe to Aggie's Kitchen and have each post delivered straight to your e-mail box, then please add your email here. Happy cooking!
There are affiliate links in this post. I make small earnings through any purchases made through these links. Thank you for supporting Aggie's Kitchen!