Grilled Broccoli and Vidalia Onion with Pine Nuts and Parmesan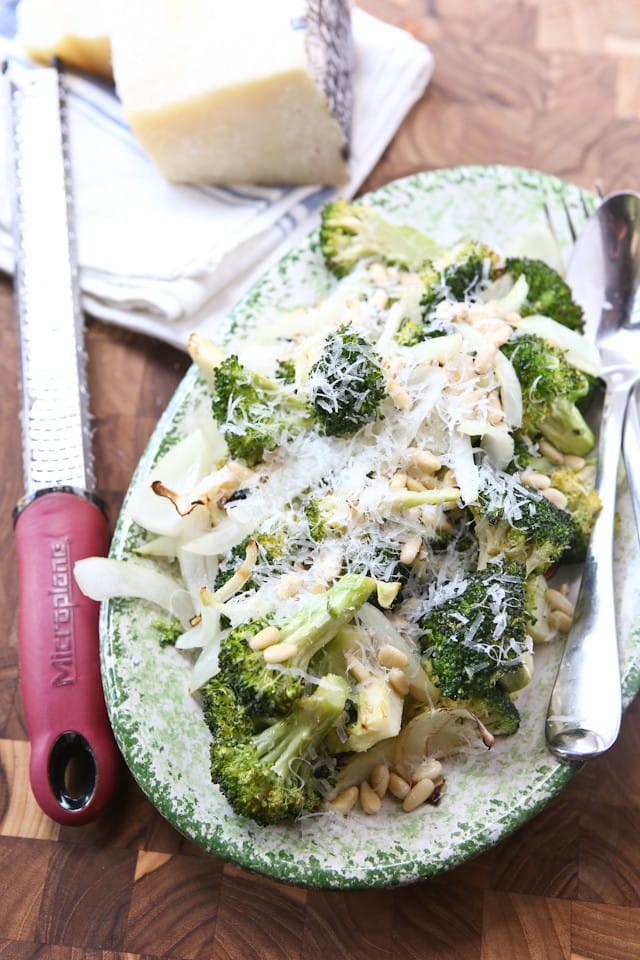 When I said I was ready to start using my grill again, I wasn't kidding. All I can think of lately are new recipes to make specifically for grilling – anything to change things up and get me out of the kitchen at dinner time works for me. I would much rather be in the fresh (hot) air with the kids running wild playing in the yard, sipping on an iced adult bevvy, than in my kitchen over the stove this time of year. (Check back with me in August.)
Even Amber loves it when I'm out grilling. She's smiling at me, see?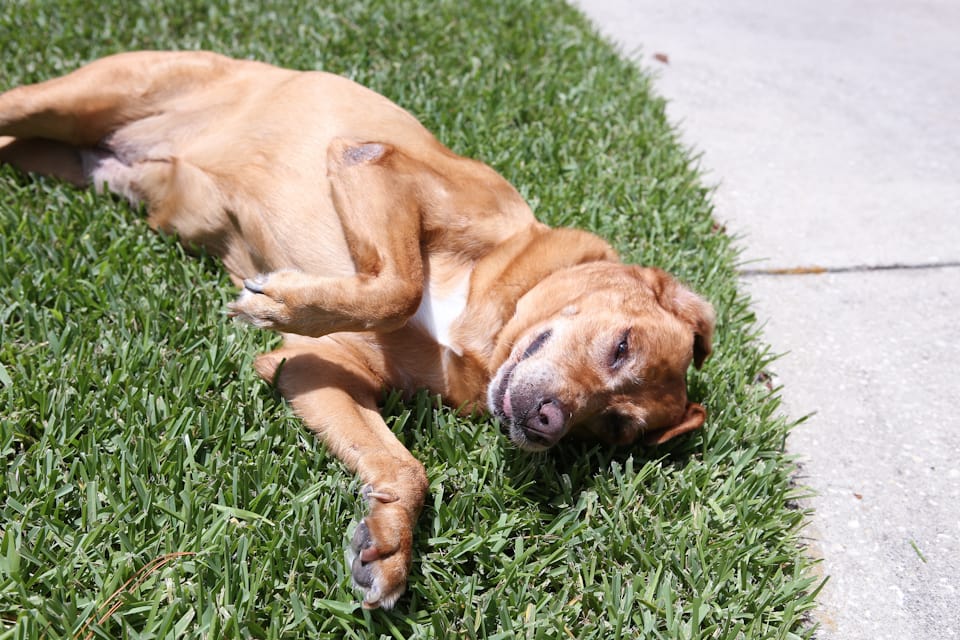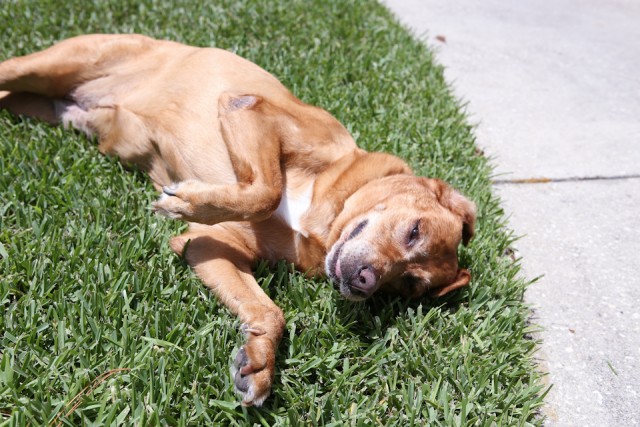 This particular Grilled Broccoli and Vidalia Onion recipe was inspired by my friends at Produce For Kids and their mission to get more fruits and veggies in your shopping cart this spring and summer to benefit Feeding America. A campaign like this can only be a win/win, wouldn't you agree? (Read more about it and participating brands below.)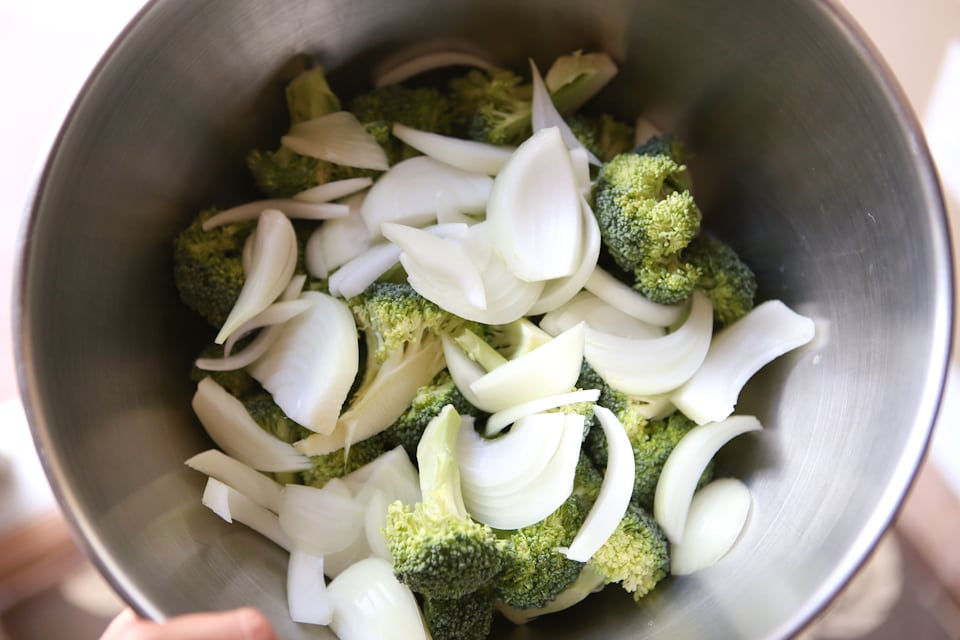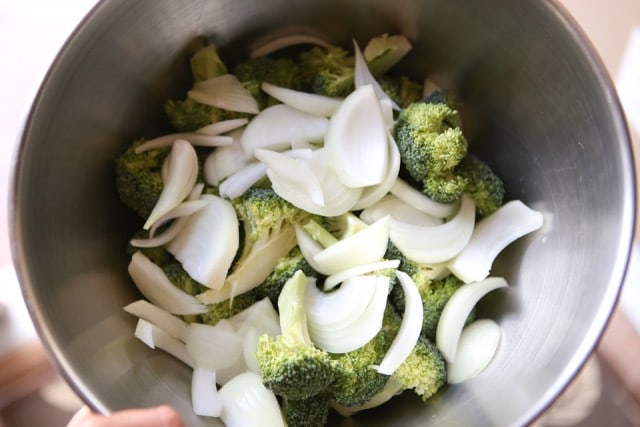 You can pretty much always count on sweet Vidalia onions being in my house while they are in season, they are my absolute favorite. And broccoli…well, we are a family of broccoli lovers so I bring some home from the grocery store weekly. I typically like to roast my broccoli, but I think grilling it is the next best thing honestly. I just love that little bit of smoky char the grill gives it. I just picked up an inexpensive wire grill basket at Target, but I have used (and prefer) one like this (affiliate link).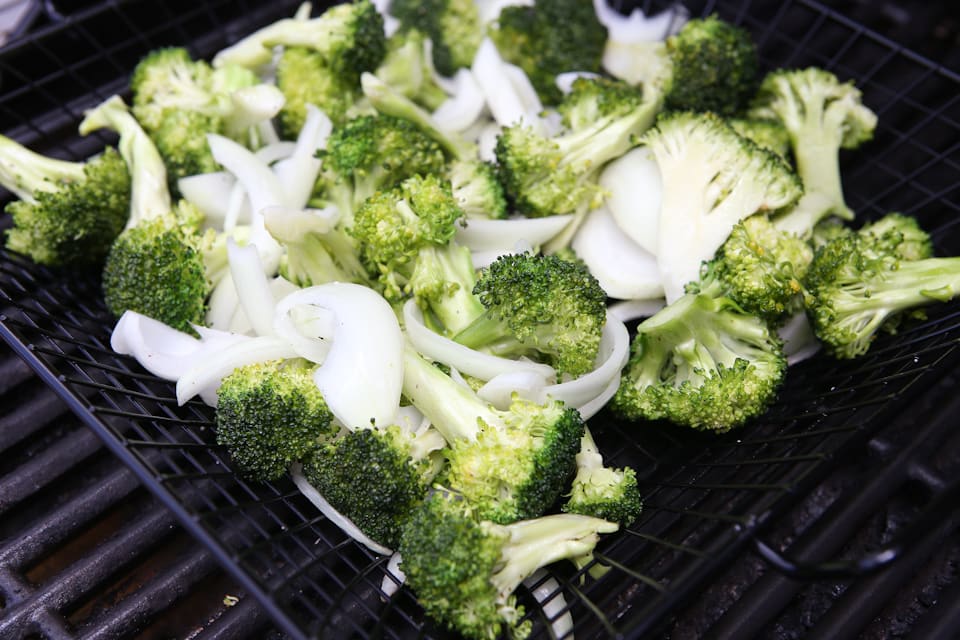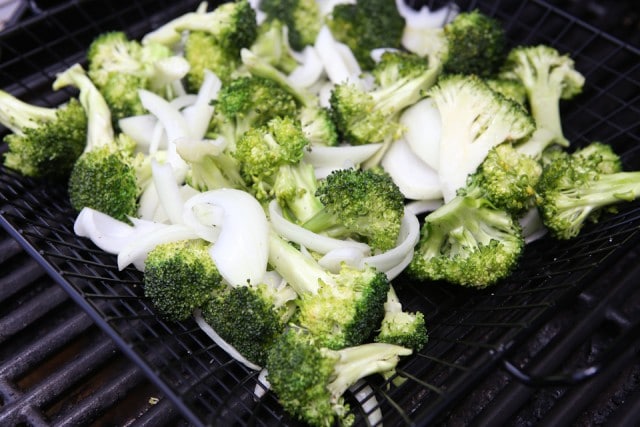 I think pretty much every vegetable turns out pretty amazing on the grill, especially when topped with ingredients like pine nuts and freshly grated Parmesan. I use a microplane zester (affiliate link) for the cheese and I can't recommend it enough for Parmesan. The result of cheese grated through a zester is just heavenly, it's like pillows of snow falling onto your food. It makes everything more delicious. I'm not kidding. Try it.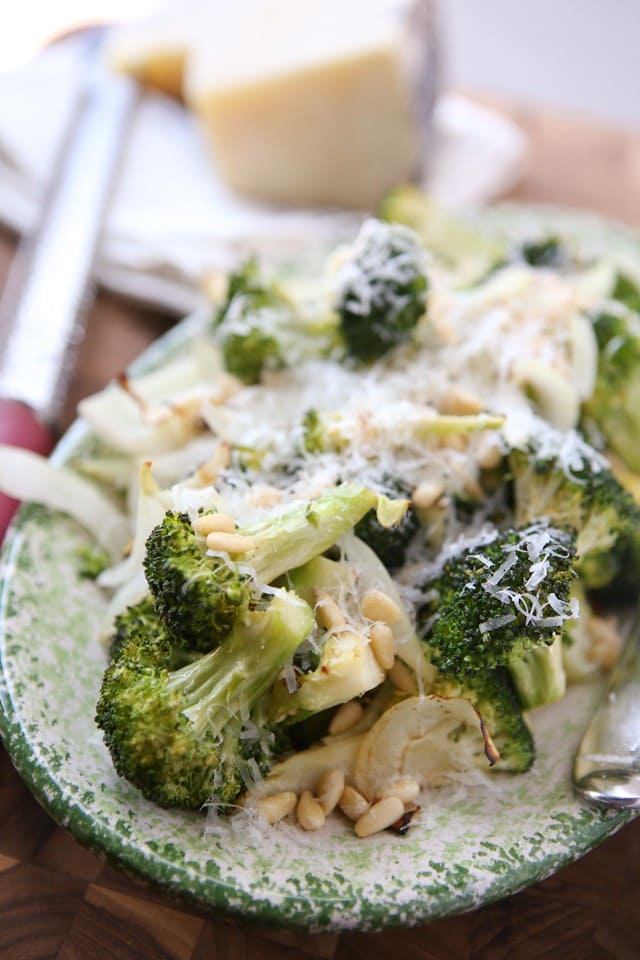 Have a great weekend!
Grilled Broccoli and Vidalia Onion with Pine Nuts and Parmesan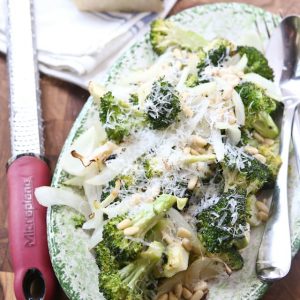 Ingredients:
1 head of broccoli, cut into florets (I buy Andy Boy from Publix)
1 sweet Vidalia onion, sliced (I buy Shuman Produce Real Sweet from Publix)
2 tablespoons olive oil
coarse salt and freshly ground pepper
1/4 cup toasted pine nuts
Parmesan Cheese - to grate fresh when ready to serve
red pepper flakes, optional
drizzle olive oil, for serving
Directions:
Preheat your grill to medium high heat.
In a large bowl combine broccoli florets, onion, olive oil, salt and pepper. Place into a large grill wok or basket. Carefully place onto hot grill and close lid.
Let cook for about 5 minutes. Using tongs, gently toss and close lid again, cooking for another 7-10 minutes or until broccoli and onion start to char. Onions will soften and broccoli will be crisp tender. Cook longer to your preference.
Place in a serving dish and top with toasted pine nuts and lots of freshly grated Parmesan cheese. Optional: Drizzle with additional olive oil and sprinkle with red pepper flakes.
Tools needed for this recipe:
If you live in the South, then it's probably a good guess that you shop at Publix if not regularly but at least fairly often. My local Publix is right around the corner from me and I find myself there a couple to a few times a week (no matter how hard I try to stick to once a week!). This month, Publix and Produce For Kids have partnered up with brands to raise funds and support for Feeding America. Feeding America is a network of food banks focused on fighting hunger in local communities.
Both the broccoli and Vidalia onions in this recipe are purchases that have been made in support of the Produce For Kids and Publix Feeding America campaign, and I feel extra good about it knowing it will help feed people in need in the Orlando area through our local food bank Second Harvest of Central Florida.
You can easily help support Feeding America too by purchasing products from these brands at your local Publix: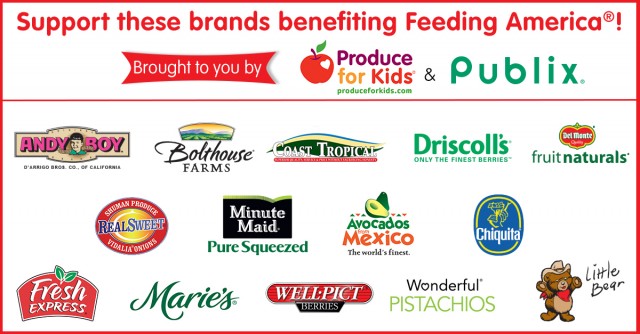 (Disclosure: I have partnered up with Produce For Kids to help share details about their spring/summer campaign to raise funds for Feeding America through purchases made at participating brands at Publix. Produce For Kids is a non-profit organization that I work with on a regular basis throughout the year. I have been compensated for my time.)
Follow Aggie's Kitchen's board Grillin' and Chillin' on Pinterest.
Are you following me on Instagram, Twitter, Facebook and Pinterest? If you'd like to subscribe to Aggie's Kitchen and have each post delivered straight to your e-mail box, then please add your email here. Happy cooking!
There are affiliate links in this post. I make small earnings through any purchases made through these links. Thank you for supporting Aggie's Kitchen!