What I Read In 2017 and My Favorites
A few years ago I started setting reading goals on Goodreads and I'm so glad I did – I've been consistently reading more and more books each year. Setting a reading goal felt a little funny to me at first because although I have always loved to read, I really never kept track of how much I was reading, I just read.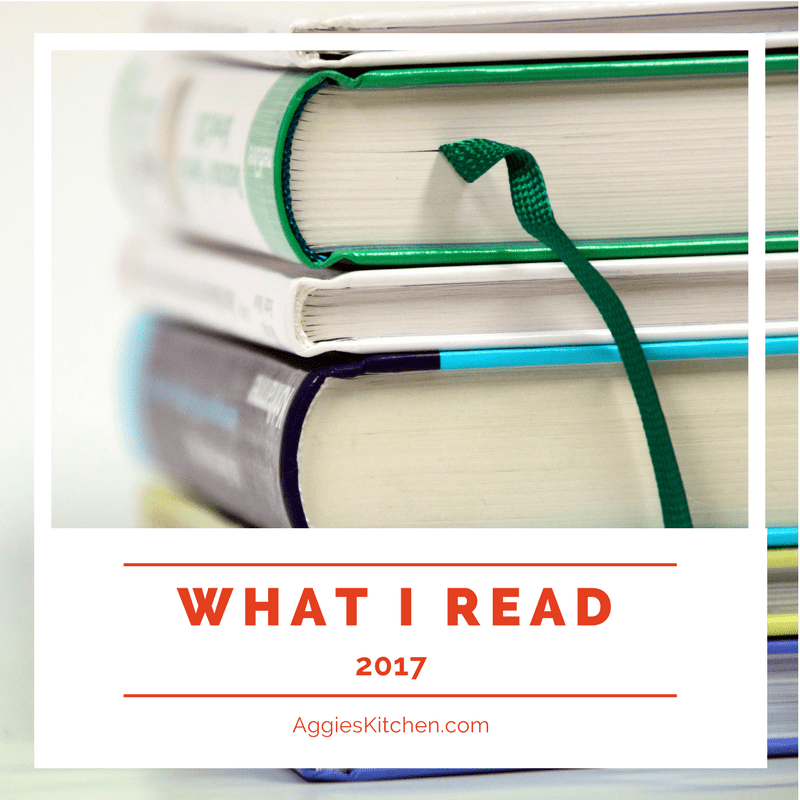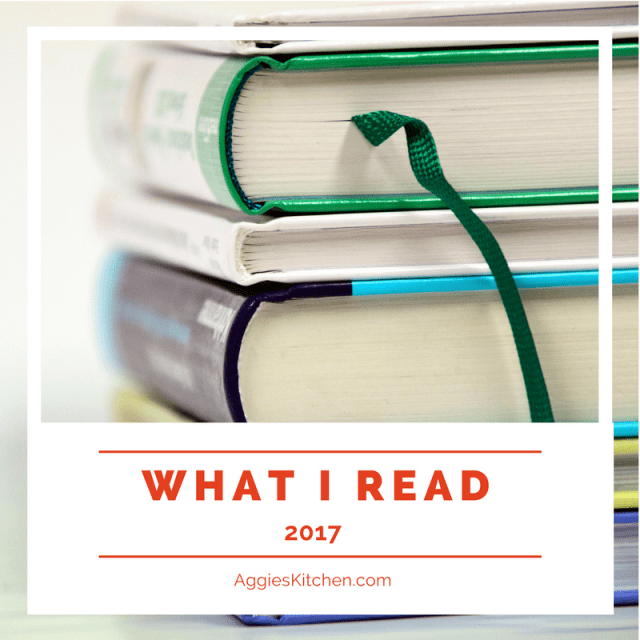 My goal for 2017 was my biggest one yet – 40 books. I am happy to report I made goal and surpassed it by officially reading 48 books in 2017, woo hoo!
I get my reading in mostly from books from the library but I'm always listening to an audiobook as well. I find I love listening to autobiographies or memoirs on audio, especially when they are narrated by the author. I try to listen in the car, as well as when I'm killing time at my kids' practices. But nothing makes me happier than coming home from my weekly trip from the library with a stack.
Find all of my book lists and recs in my Book section on the blog.
Here are the books I've read this year, followed by my favorites:
(Each link below will bring you to Amazon – affiliate link – where you will find a summary and option to purchase. Or find them on my 2017 bookshelf here on Goodreads where you can see ratings and add them to your To Read bookshelf. I've also starred ** the books I enjoyed and recommend!)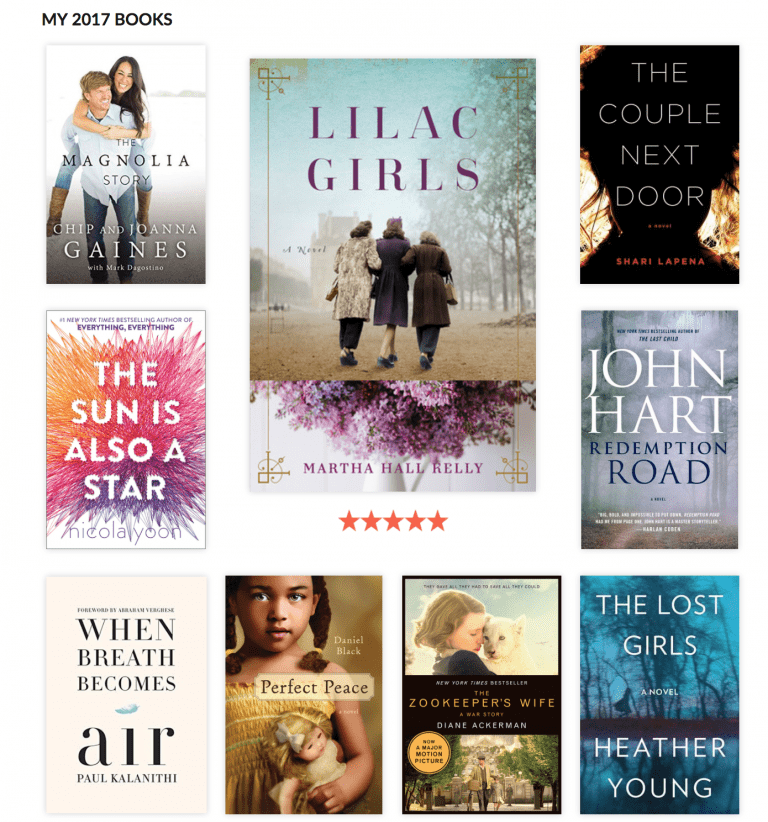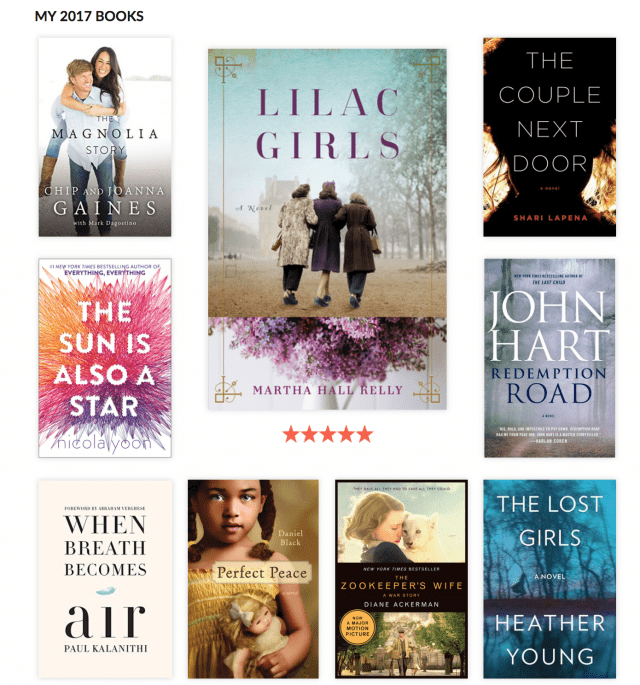 Magnolia Story | Lilac Girls ** | The Couple Next Door | The Sun Is Also A Star | Redemption Road | When Breath Becomes Air **| Perfect Peace | The Zookeeper's Wife | The Lost Girls **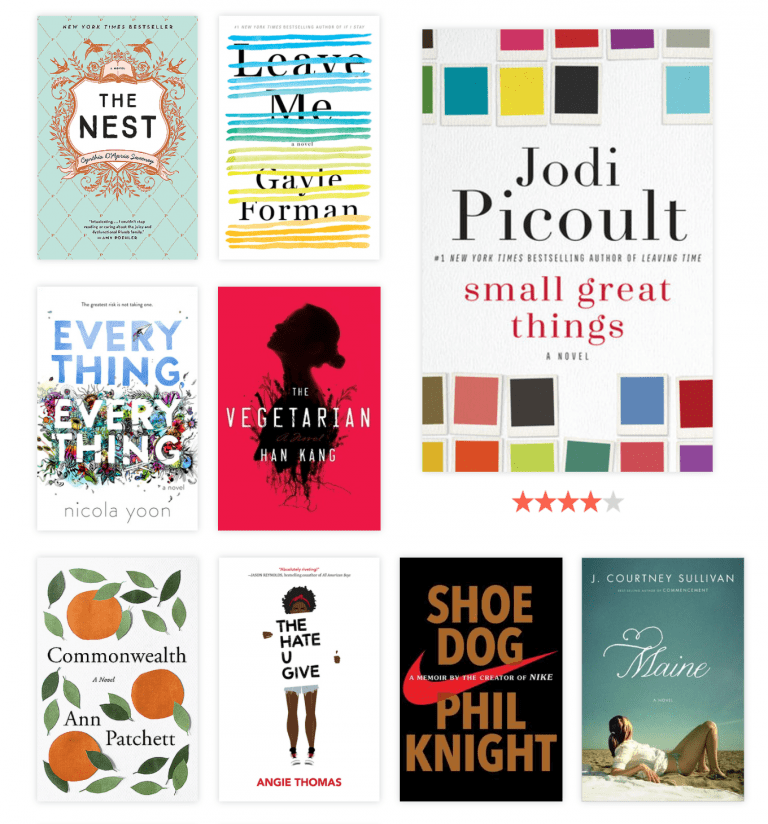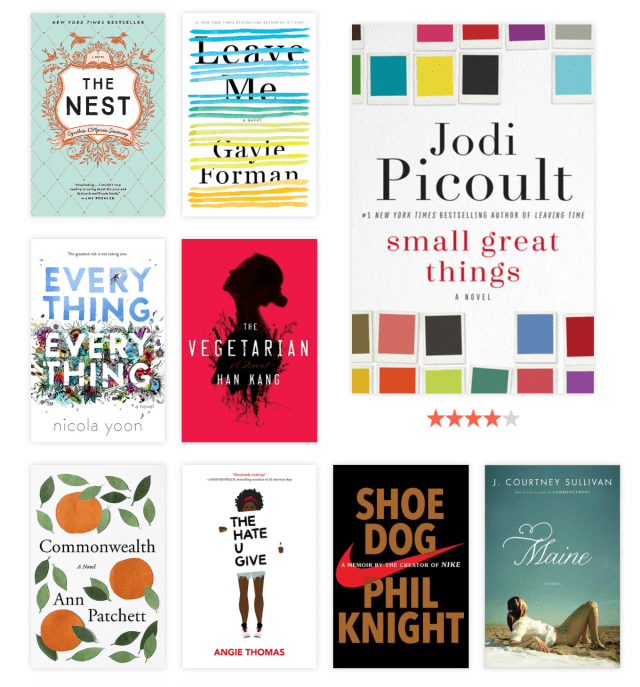 The Nest | Leave Me | Small Great Things** | Everything Everything | The Vegetarian | Commonwealth | The Hate U Give** | Shoe Dog | Maine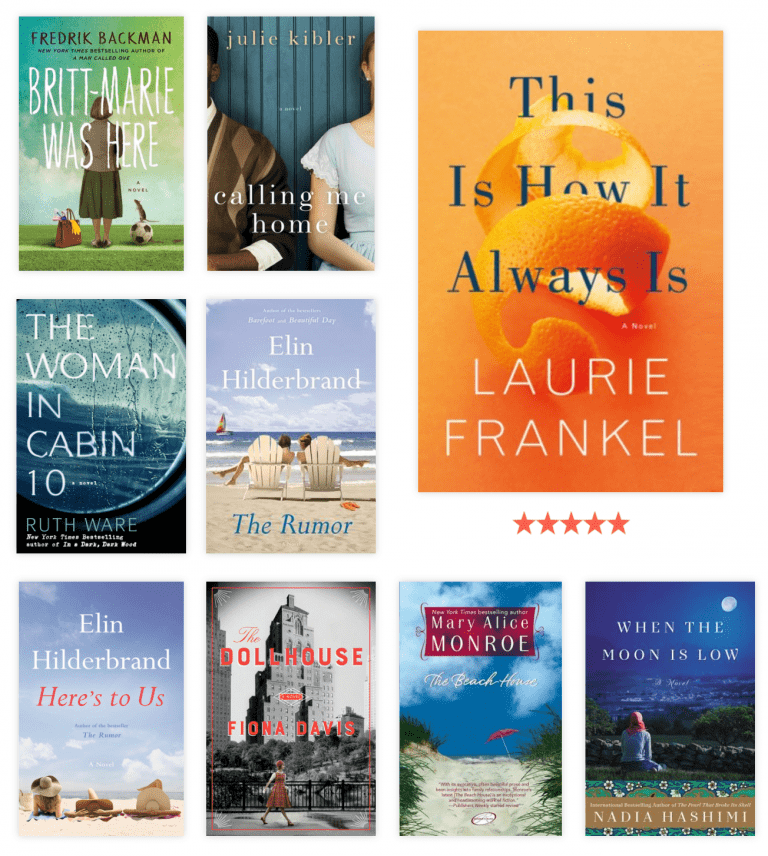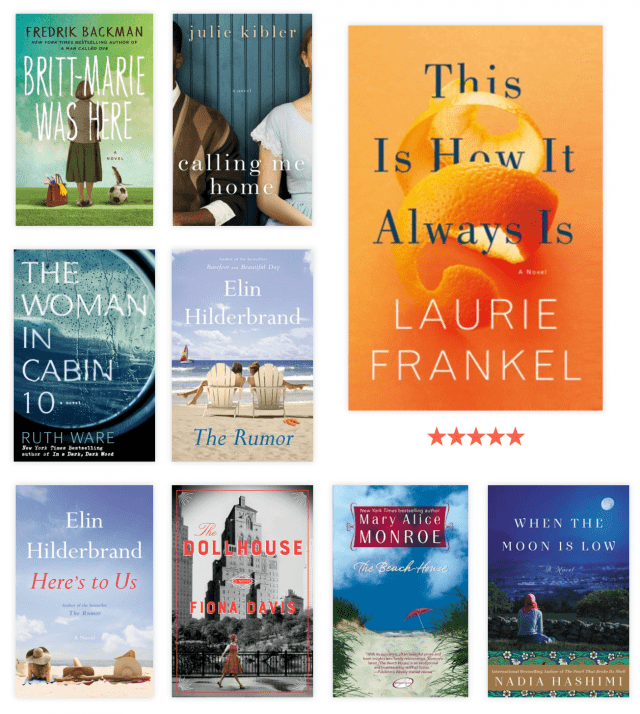 Britt-Marie Was Here | Calling Me Home | This Is How It Always Is ** | The Woman In Cabin 10 | The Rumor | Here's To Us ** | The Dollhouse ** | The Beach House** | When The Moon Is Low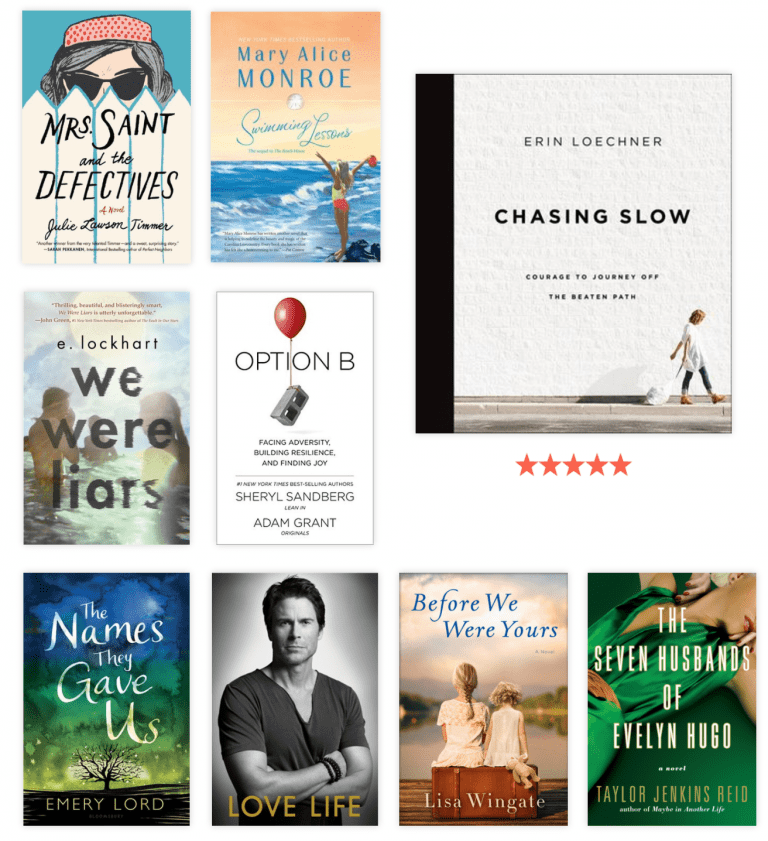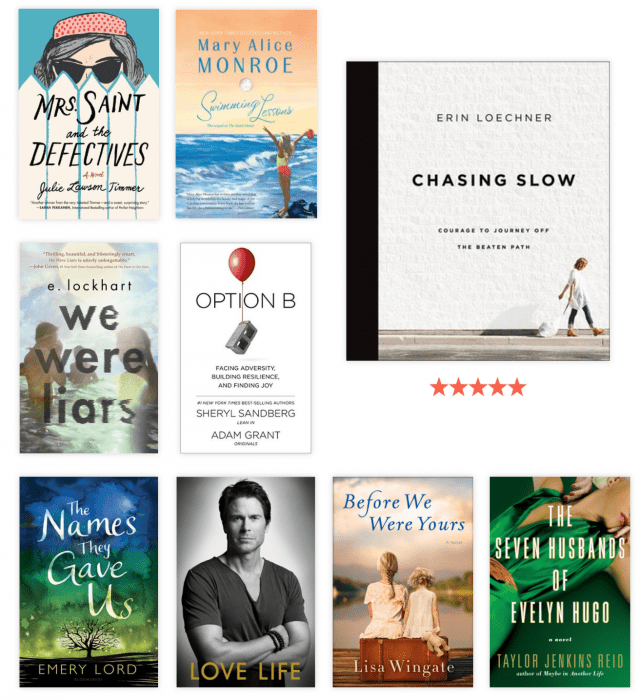 Mrs. Saint and The Defectives | Swimming Lessons | Chasing Slow | We Were Liars ** | Option B ** | The Names They Gave Us | Love Life ** | Before We Were Yours ** | The Seven Husbands of Evelyn Hugo **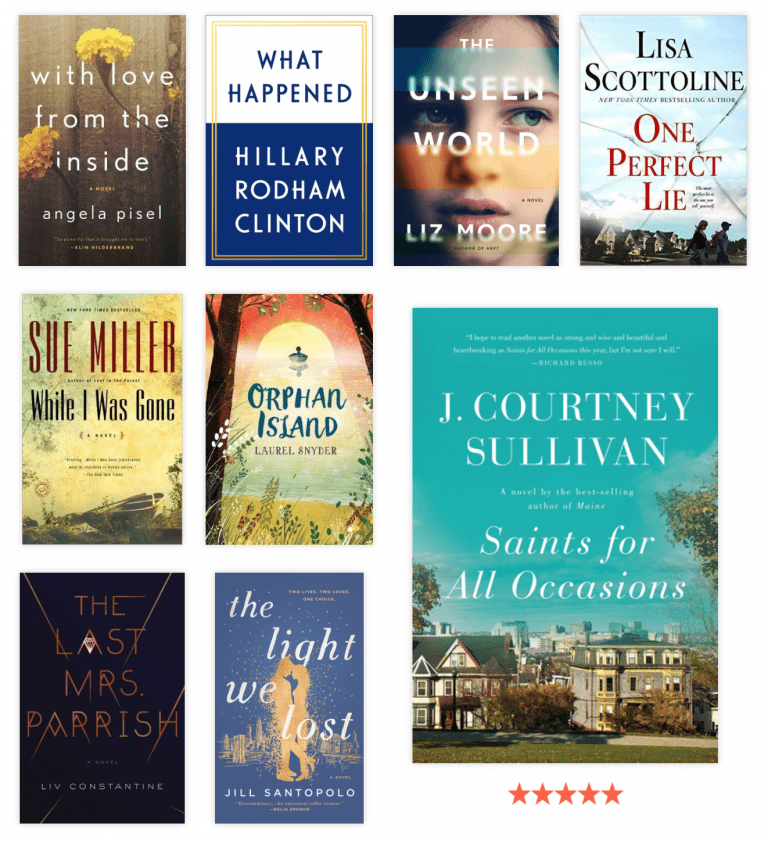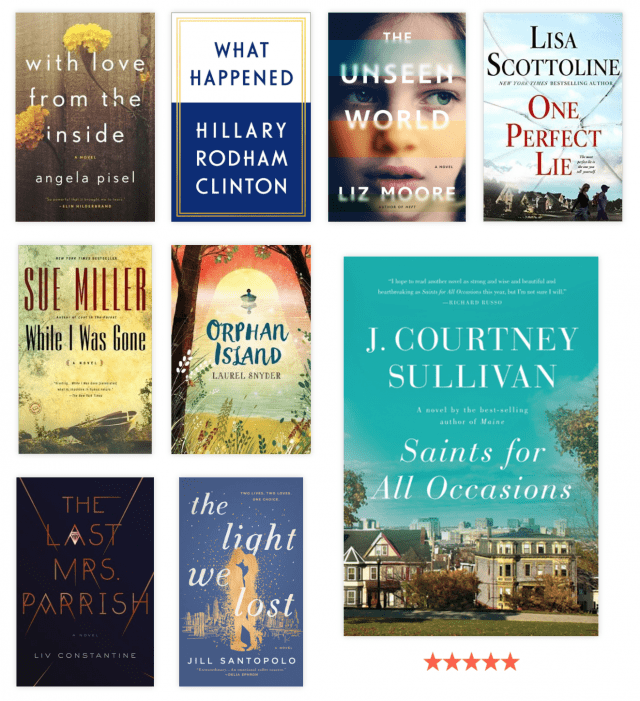 With Love From The Inside **  | What Happened | The Unseen World | One Perfect Lie | While I Was Gone | Orphan Island | Saints For All Occasions **| The Last Mrs. Parrish ** | The Light We Lost **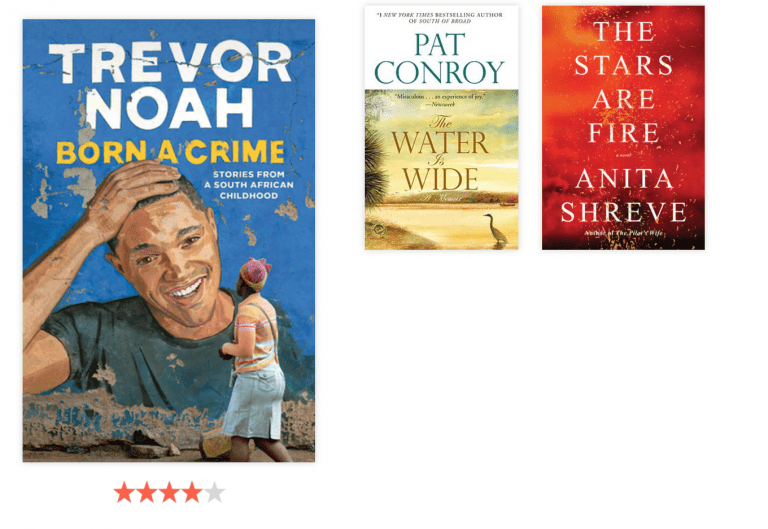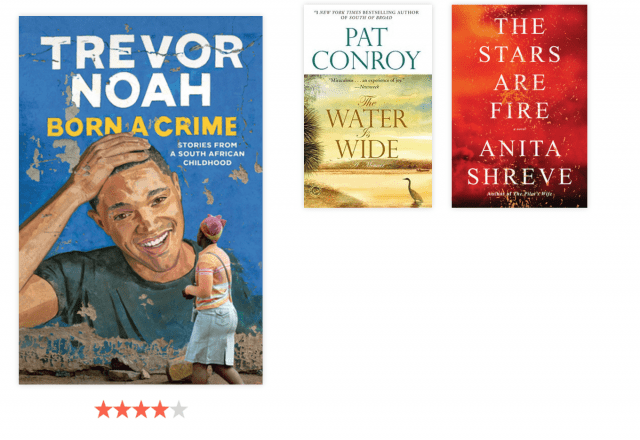 Born A Crime ** | The Water Is Wide | The Stars Are Fire **
My Favorite Books Of 2017: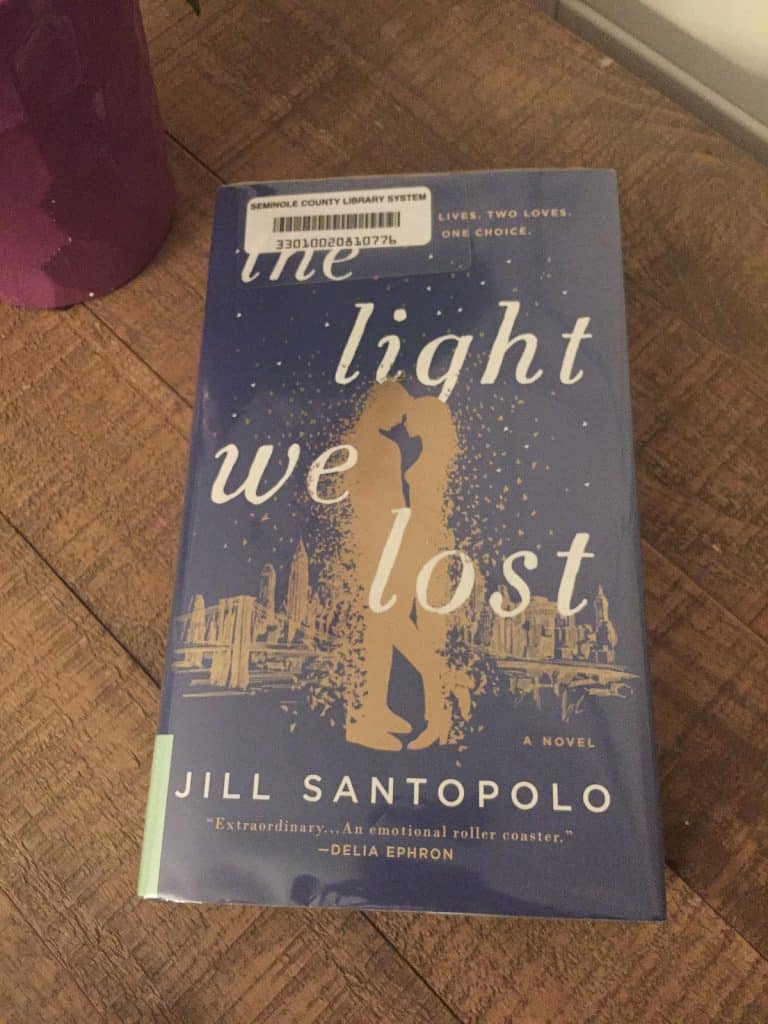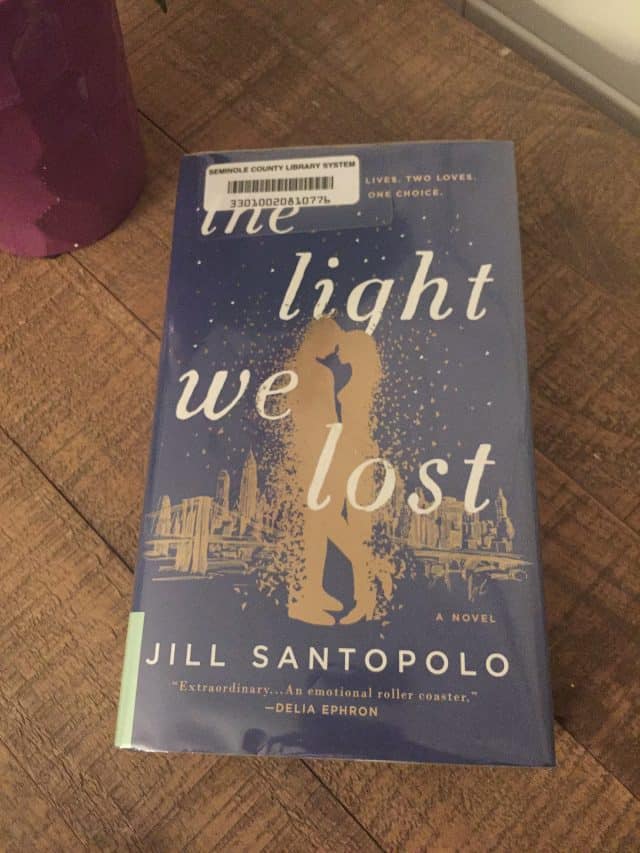 From Goodreads:  Lucy is faced with a life-altering choice. But before she can make her decision, she must start her story—their story—at the very beginning.

Lucy and Gabe meet as seniors at Columbia University on a day that changes both of their lives forever. Together, they decide they want their lives to mean something, to matter. When they meet again a year later, it seems fated—perhaps they'll find life's meaning in each other. But then Gabe becomes a photojournalist assigned to the Middle East and Lucy pursues a career in New York. What follows is a thirteen-year journey of dreams, desires, jealousies, betrayals, and, ultimately, of love. Was it fate that brought them together? Is it choice that has kept them away? Their journey takes Lucy and Gabe continents apart, but never out of each other's hearts.

This devastatingly romantic debut novel about the enduring power of first love, with a shocking, unforgettable ending, is Love Story for a new generation.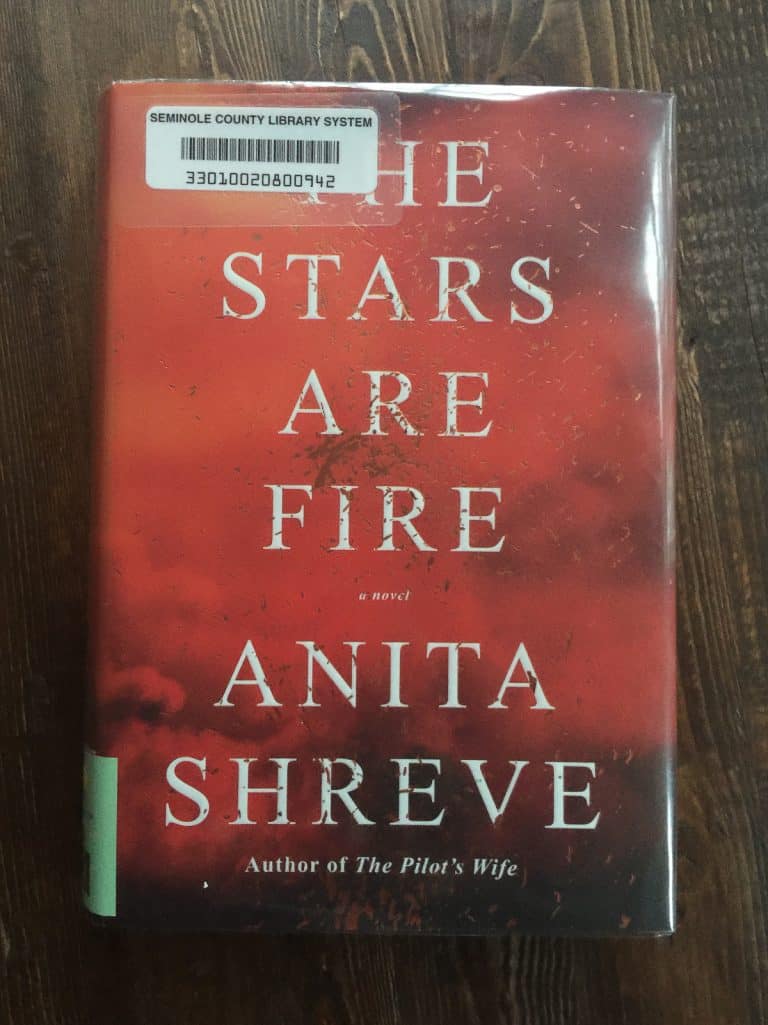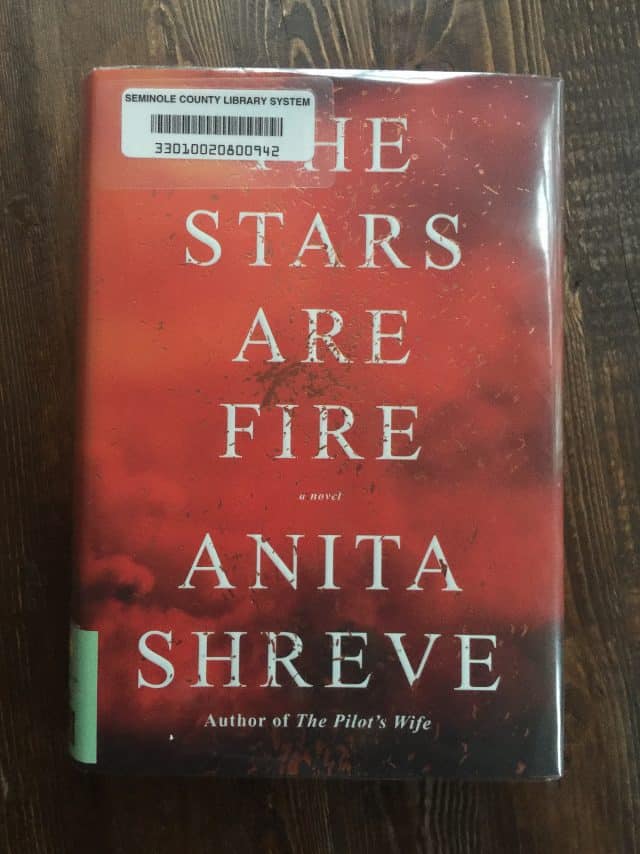 From Goodreads:  In October 1947, after a summer-long drought, fires break out all along the Maine coast from Bar Harbor to Kittery and are soon racing out of control from town to village. Five months pregnant, Grace Holland is left alone to protect her two toddlers when her husband, Gene, joins the volunteer firefighters. Along with her best friend, Rosie, and Rosie's two young children, Grace watches helplessly as their houses burn to the ground, the flames finally forcing them all into the ocean as a last resort. They spend the night frantically protecting their children and in the morning find their lives forever changed: homeless, penniless, awaiting news of their husbands' fate, and left to face an uncertain future in a town that no longer exists. In the midst of this devastating loss, Grace discovers glorious new freedoms–joys and triumphs she could never have expected her narrow life with Gene could contain–and her spirit soars. Then the unthinkable happens and Grace's bravery is tested as never before.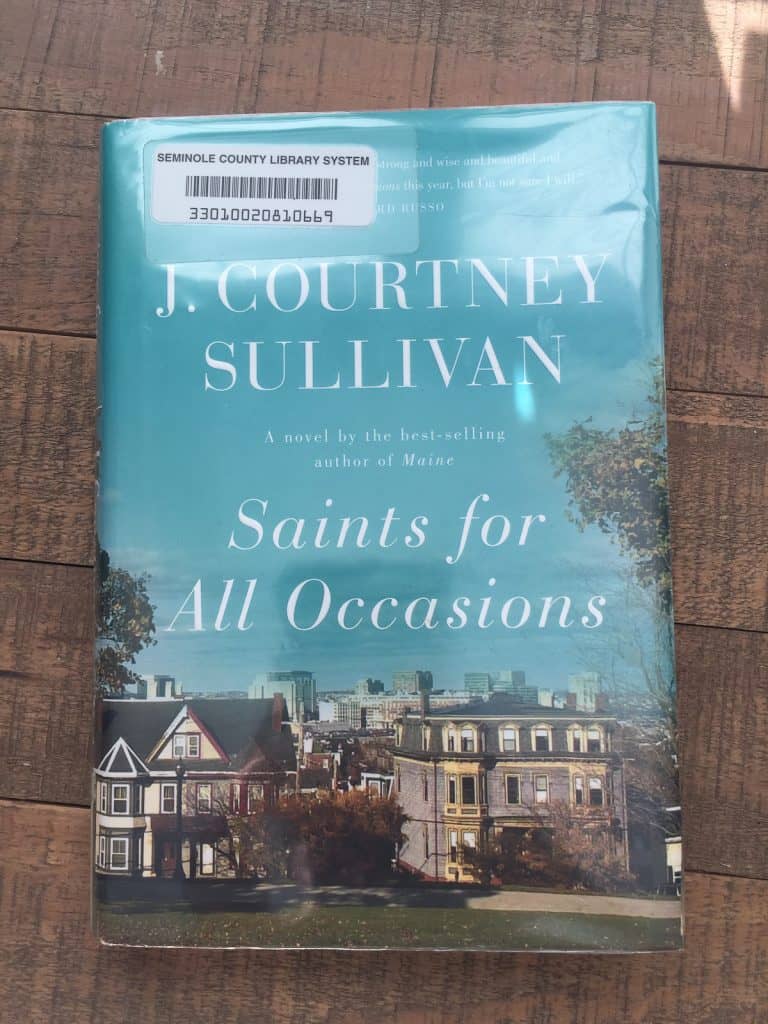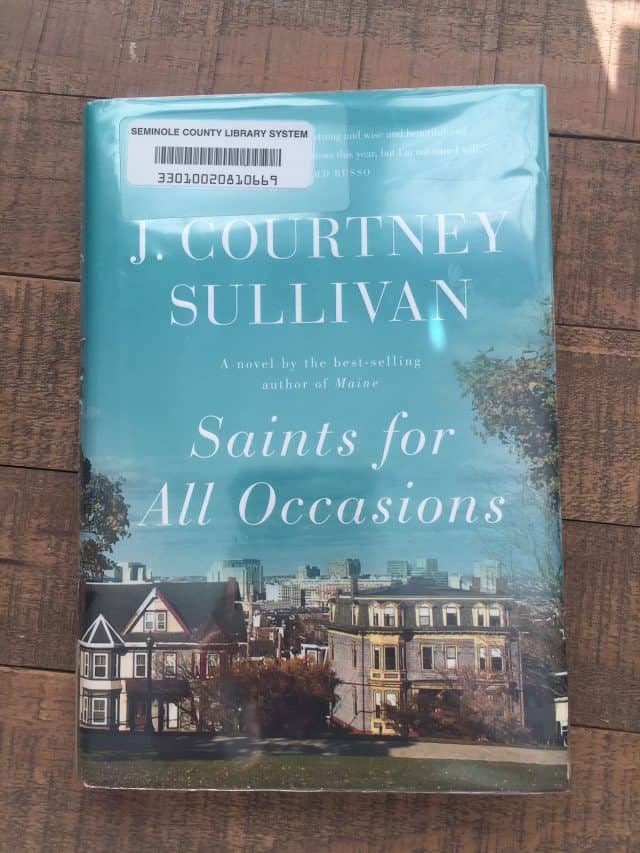 From Goodreads:  Nora and Theresa Flynn are twenty-one and seventeen when they leave their small village in Ireland and journey to America.

Nora is the responsible sister; she's shy and serious and engaged to a man she isn't sure that she loves. Theresa is gregarious; she is thrilled by their new life in Boston and besotted with the fashionable dresses and dance halls on Dudley Street. But when Theresa ends up pregnant, Nora is forced to come up with a plan—a decision with repercussions they are both far too young to understand.

Fifty years later, Nora is the matriarch of a big Catholic family with four grown children: John, a successful, if opportunistic, political consultant; Bridget, privately preparing to have a baby with her girlfriend; Brian, at loose ends after a failed baseball career; and Patrick, Nora's favorite, the beautiful boy who gives her no end of heartache. Estranged from her sister and cut off from the world, Theresa is a cloistered nun, living in an abbey in rural Vermont. Until, after decades of silence, a sudden death forces Nora and Theresa to confront the choices they made so long ago.

A graceful, supremely moving novel from one of our most beloved writers, Saints for All Occasions explores the fascinating, funny, and sometimes achingly sad ways a secret at the heart of one family both breaks them and binds them together.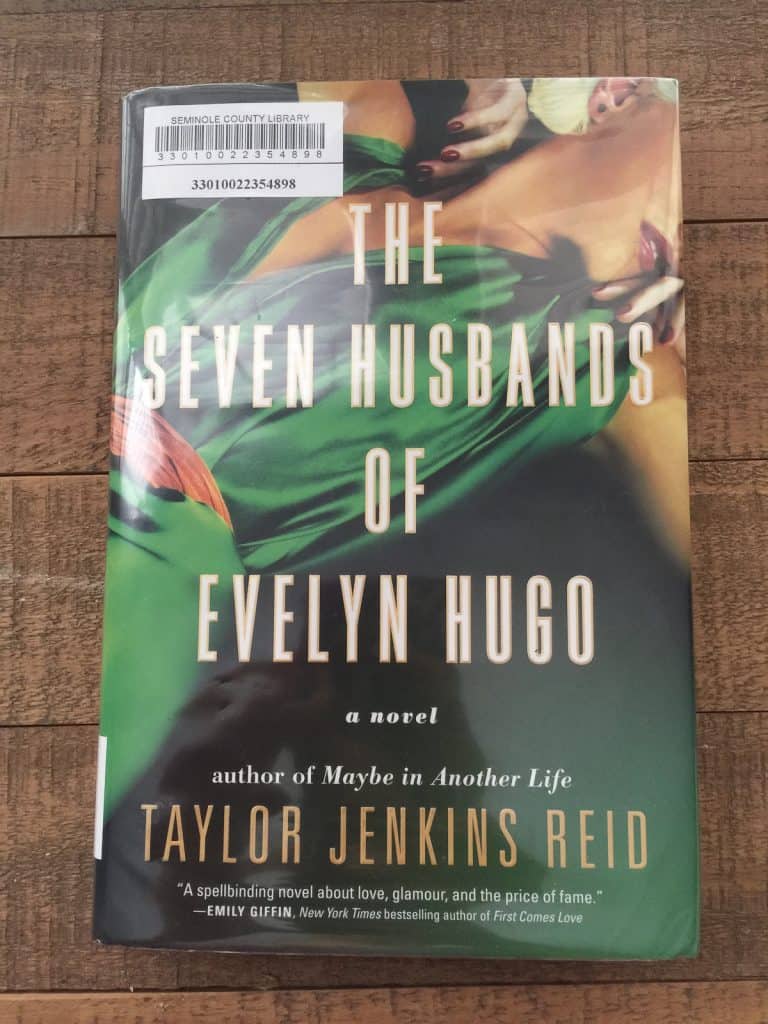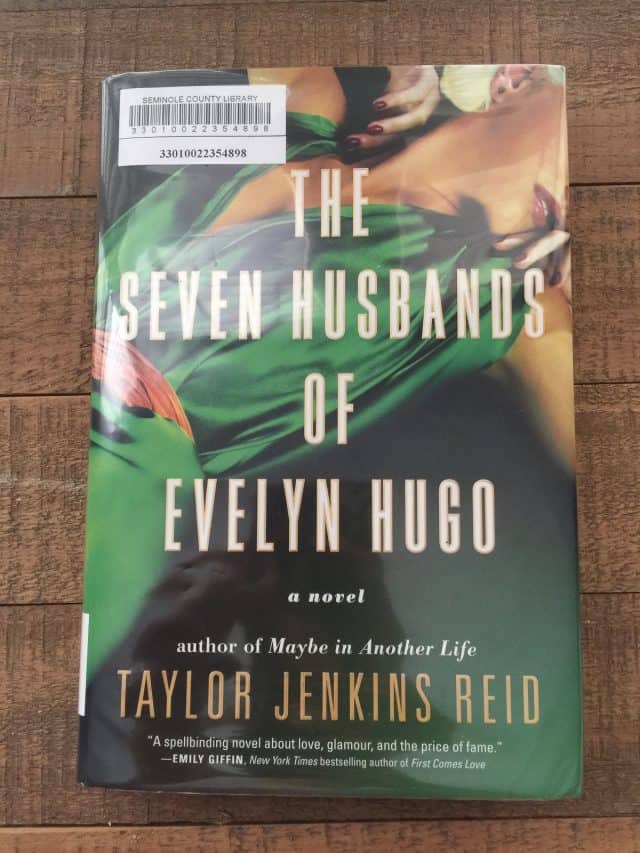 From Goodreads:  Evelyn Hugo is finally ready to tell the truth about her glamorous and scandalous life. But when she chooses unknown magazine reporter Monique Grant for the job, no one in the journalism community is more astounded than Monique herself. Why her? Why now?

Monique is not exactly on top of the world. Her husband, David, has left her, and her career has stagnated. Regardless of why Evelyn has chosen her to write her biography, Monique is determined to use this opportunity to jumpstart her career.

Summoned to Evelyn's Upper East Side apartment, Monique listens as Evelyn unfurls her story: from making her way to Los Angeles in the 1950s to her decision to leave show business in the late 80s, and, of course, the seven husbands along the way. As Evelyn's life unfolds through the decades—revealing a ruthless ambition, an unexpected friendship, and a great forbidden love—Monique begins to feel a very a real connection to the actress. But as Evelyn's story catches up with the present, it becomes clear that her life intersects with Monique's own in tragic and irreversible ways.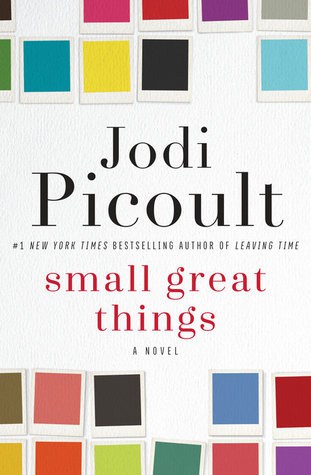 From Goodreads:  Ruth Jefferson is a labor and delivery nurse at a Connecticut hospital with more than twenty years' experience. During her shift, Ruth begins a routine checkup on a newborn, only to be told a few minutes later that she's been reassigned to another patient. The parents are white supremacists and don't want Ruth, who is African American, to touch their child. The hospital complies with their request, but the next day, the baby goes into cardiac distress while Ruth is alone in the nursery. Does she obey orders or does she intervene?

Ruth hesitates before performing CPR and, as a result, is charged with a serious crime. Kennedy McQuarrie, a white public defender, takes her case but gives unexpected advice: Kennedy insists that mentioning race in the courtroom is not a winning strategy. Conflicted by Kennedy's counsel, Ruth tries to keep life as normal as possible for her family—especially her teenage son—as the case becomes a media sensation. As the trial moves forward, Ruth and Kennedy must gain each other's trust, and come to see that what they've been taught their whole lives about others—and themselves—might be wrong.
Let me know if you've read any from the list…or what your favorite books from 2017 are!
More reading lists and recs:
Are you following me on Instagram, Twitter, Facebook and Pinterest? If you'd like to subscribe to Aggie's Kitchen and have each post delivered straight to your e-mail box, then please add your email here. Happy cooking!
There are affiliate links in this post. I make small earnings through any purchases made through these links. Thank you for supporting Aggie's Kitchen!