January Reading: Books I've Read This Month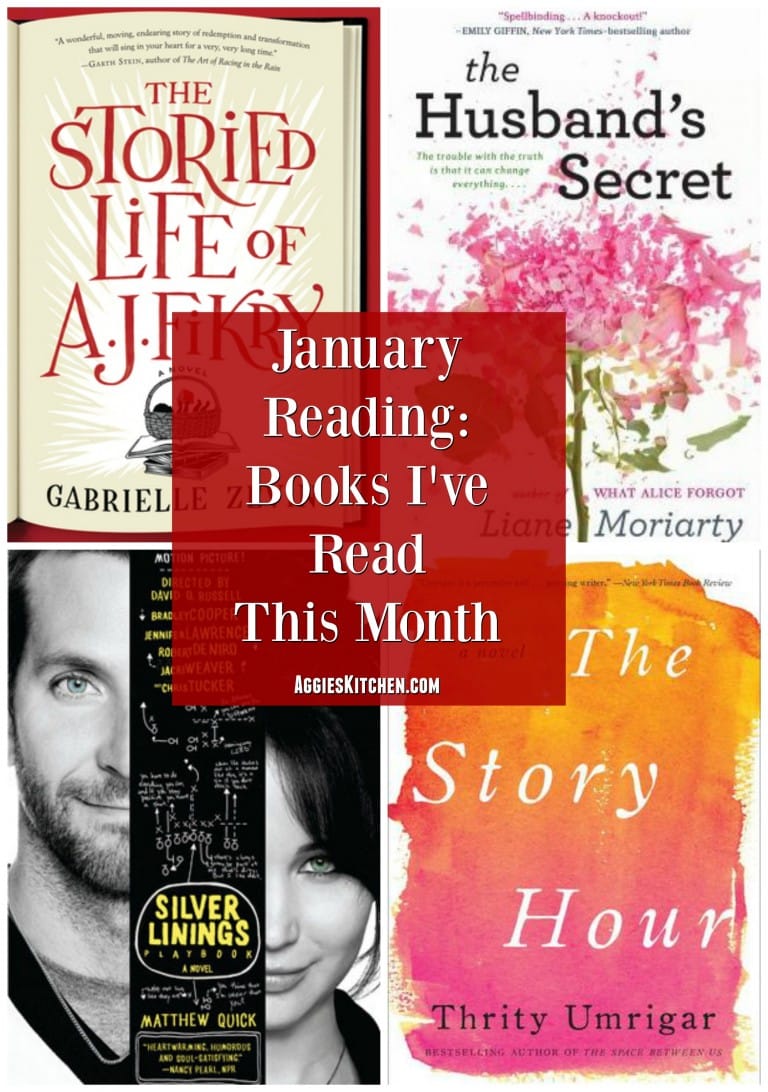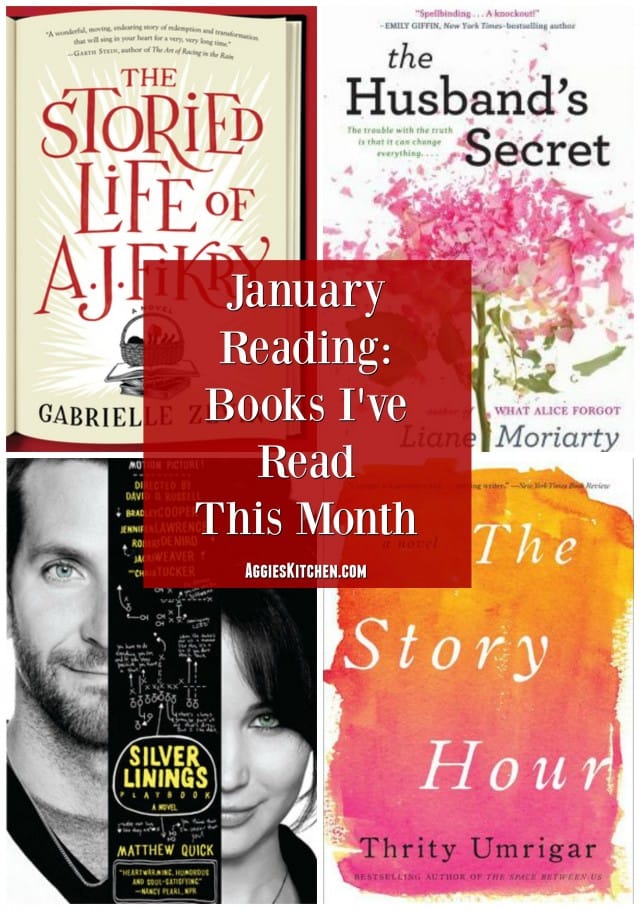 I'd love to be able to share with you the books I read on a monthly basis – and stay consistent with it throughout the year. Goals? Yes.
Let's start with today!
Over the holiday break I got a little obsessed with reading. I found myself squeezing it in every chance I got, mostly because now that I started my first class (Anatomy & Physiology – insert red-faced, circle-eyed emoticon here), I've been experiencing a bit of panic thinking that I may never have time to read for fun ever again. Obviously, that's not true. I pretty much can't fall asleep at night unless I at least attempt to read a couple of pages before I close my eyes.
I've really enjoyed everything I've read so far this month:
The Storied Life of A.J. Fickery by Gabrielle Zevin
I listened to this on Audible and really enjoyed it. The story was set around an ornery bookstore owner who received a mysterious package in his store one day that literally changed the rest of the life. A lot of character growth in this story, I got attached and it felt a little bittersweet when it ended.
The Husband's Secret by Liane Moriarty
I have been on a huge Liane Moriarty kick! I'm just plugging along through her section of the library and I was happy to finally grab a copy of The Husband's Secret this month. Like the other stories I've read from her, this one intertwined between several different but related character situations. It felt a little slow at first to me, but once I got into it it became an effortless, quick read. If you are a fan, what's your favorite Liane Moriarty book?
Currently:
The Silver Linings Playbook by Matthew Quick 
I grabbed this one on Audible during one of their 2 for 1 sales and glad I did. It's an easy listen so far, a funny and quirky story and I can't wait to see the movie!
The Story Hour by Thrity Umrigar
I'm about halfway through this and am really enjoying it so far. It's about 2 women – a psychologist and one of her patients, a lonely & desperate Indian woman living far away from her family and in a not so great marriage – and the development of their somewhat complicated relationship turned friendship.
Follow me on Goodreads for more recommendations!
Okay…your turn! What are you reading??
Are you following me on Instagram, Twitter, Facebook and Pinterest? If you'd like to subscribe to Aggie's Kitchen and have each post delivered straight to your e-mail box, then please add your email here. Happy cooking!
There are affiliate links in this post. I make small earnings through any purchases made through these links. Thank you for supporting Aggie's Kitchen!