Book Love: What I Read In 2015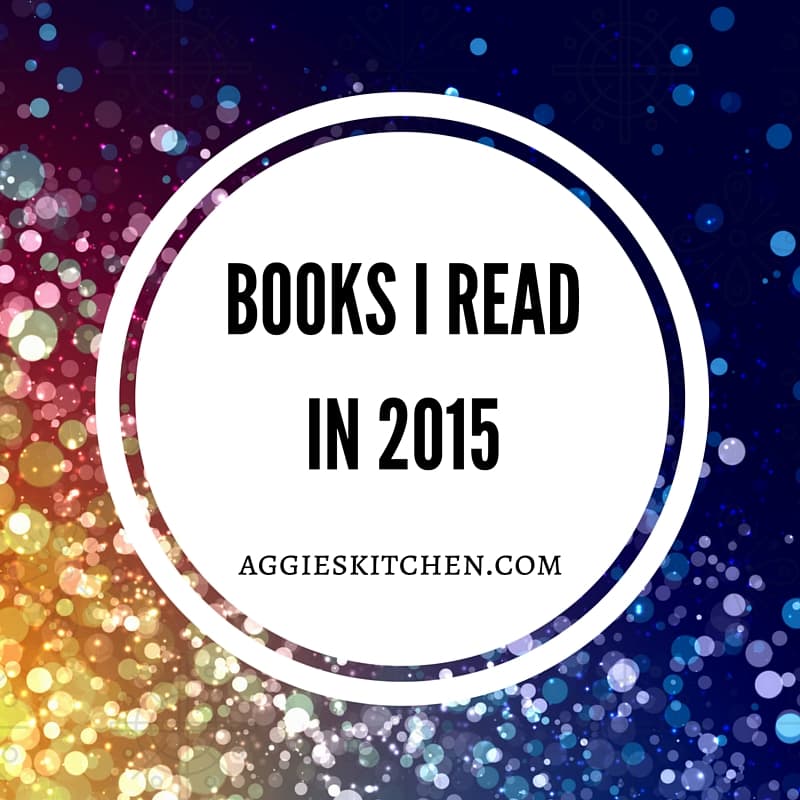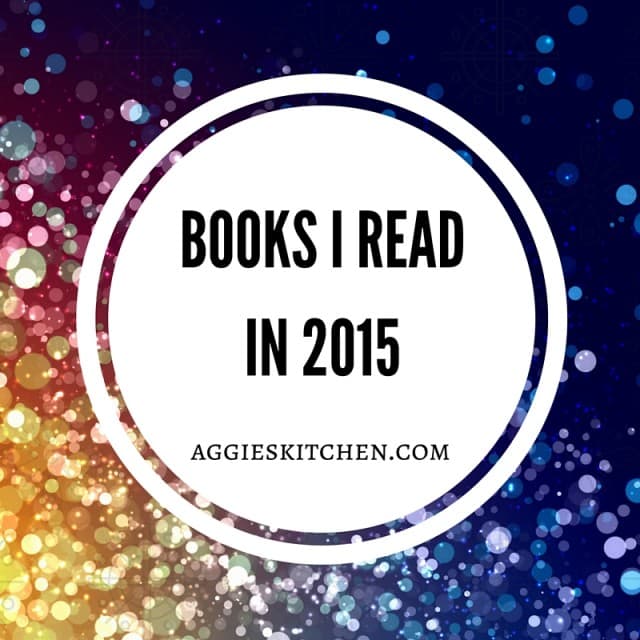 Around this time last year, a friend of mine started a group on Facebook that connected several of us that enjoyed reading. Once you get a group of book lovers talking it's hard to get us to stop. Readers unite! I loved getting recommendations and hearing about what books others were enjoying. Most of the books I read this year happen to have come recommended by my good friend Kristen (who's like my Oprah when it comes to picking out books!).
Something new I tried this year was settiing a reading goal on Goodreads, as suggested in our FB group. I had no idea how much I was capable of reading so I selected 30 books as my goal. I quickly realized that reading that many books might be a little overzealous. I'm happy to report that I met that goal this week (I'm literally finishing up my last book, Inside the O'briens as I type). If you are not on Goodreads I highly recommend you check it out! It's such a great site/app to use to keep track of books you have read or want to read. I can't tell you how many times I pull it up while at the library.
I have to say, it was fun to work toward a reading goal. A huge help toward meeting my goal was listening to audiobooks via Audible (Try Audible and Get Two Free Audiobooks
 <—affiliate link). It took me longer to listen to the books, but I was basically always reading two books at a time. I've learned that I really enjoy listening to books in the historical fiction genre, there is something about using your imagination to visualize the story while listening versus reading. I don't know if I would be able to read those types of books as well as I listen to them if that makes any sense.
My favorites? There were quite a few. I would have to say What Alice Forgot, The Boston Girl, The Snow Child (audio), The Nightingale (audio) and The Invention of Wings (audio). Looking over my books, I feel like this year I read a lot more "tragic" stories (Everything I Never Told You and Five Days Left really hurt my heart and were tough at times, though excellent books). I read a few books with my 11 year old son which I plan to do more of this year – The Giver (I bought the rest of the series for him for Christmas), Wonder and Harry Potter and The Prisoner of Azkaban (he's already read series 4 times and is impatiently waiting for me to catch up). If you have any recommendations for reading along with an 11 year old boy (who loves to read) please send them my way!
So here you have it – my books of 2015. Have you read any of them? What did you read that you loved? I would love to hear from you!!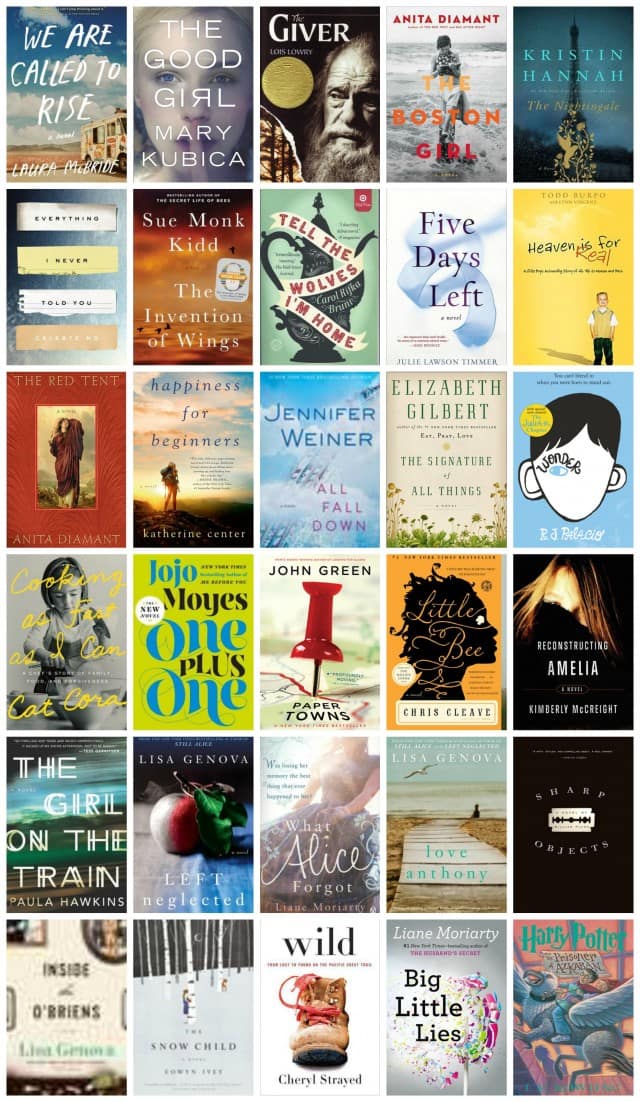 Books I Read in 2015:
We Are Called To Rise by Laura McBride
The Good Girl by Mary Kubica
The Giver by Lois Lowry
The Boston Girl by Anita Diamant
The Nightingale by Kristin Hannah
Everything I Never Told You by Celeste Ng
The Invention of Wings by Sue Monk Kidd
Tell The Wolves I'm Home by Carol Rifka Brunt
Five Days Left by Julie Lawson Timmer
Heaven Is For Real by Todd Burbo
The Red Tent by Anita Diamant
Happiness For Beginners by Katherine Center
All Fall Down by Jennifer Weiner
The Signature Of All Things by Elizabeth Gilbert
Wonder by RJ Palacio
Cooking As Fast I Can by Cat Cora
One Plus One by Jojo Moyes
Paper Towns by John Green
Little Bee by Chris Cleave
Reconstructing Amelia by Kimberly McCreight
The Girl On The Train by Paula Hawkins
Left Neglected by Lisa Genova
What Alice Forgot by Liane Moriarty
Love Anthony by Lisa Genova
Sharp Objects by Gillian Flynn
Inside the O'Briens by Lisa Genova
The Snow Child by Eowyn Ivey
Wild by Cheryl Strayed
Big Little Lies by Liane Moriarty
Harry Potter and The Prisoner of Azkaban by JK Rowling
Happy Reading!! Follow me on Goodreads throughout the year for book ideas, and check out the Book Love section of my blog for past posts on what I've read.
Are you following me on Instagram, Twitter, Facebook and Pinterest? If you'd like to subscribe to Aggie's Kitchen and have each post delivered straight to your e-mail box, then please add your email here. Happy cooking!
There are affiliate links in this post. I make small earnings through any purchases made through these links. Thank you for supporting Aggie's Kitchen!