Roasted Red Potatoes with Smoked Paprika
Roasted Red Potatoes with Smoked Paprika make a simple and healthy side dish to add to any meal. One of my family's favorites!
Click here to Pin this recipe!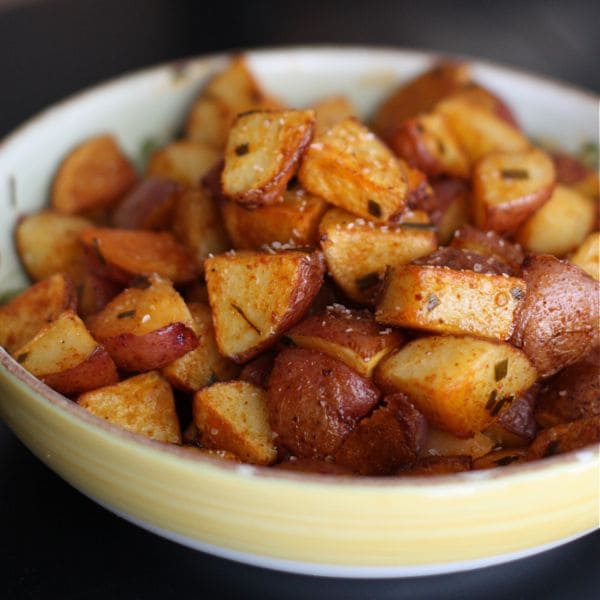 If I had to pick a favorite way to prepare potatoes, it would have to be roasting them. I love how they get perfectly crisp on the outside, but still soft on the inside. And I love seasoning them up real well too; potatoes can be like a blank canvas with endless possibilities with help from your spice cabinet. These Roasted Red Potatoes with Smoked Paprika are one of my favorite recipes to make – and one of my family's favorite to eat! (Another family favorite are these Cheddar-Dill Roasted Red Potatoes – you'll have to give them a try too).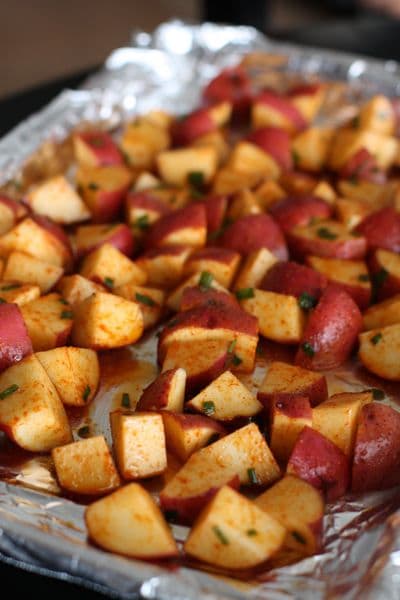 These roasted red potatoes not only look pretty thanks to a generous dash of smoked paprika, but they taste great. Smoked paprika has become one of my favorite spices to play with, it always gives food such a warm and subtle smoky chili flavor but without totally overpowering it. I always include it in chili or taco meat. Have you tried it?
Enjoy these Roasted Red Potatoes with Smoked Paprika as a simple and healthy side dish to burgers, grilled or braised meats or as a hearty addition to a vegetable plate. They are great mixed with eggs too!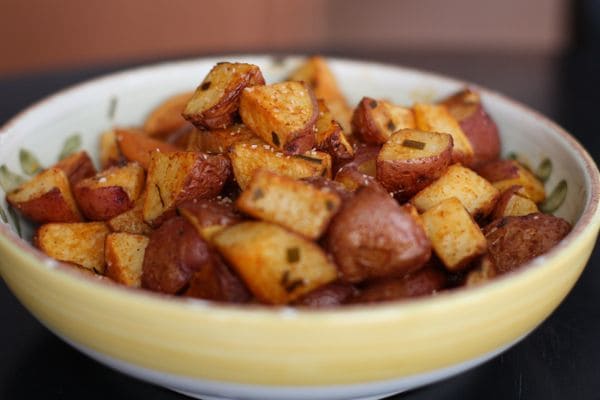 Roasted Red Potatoes with Smoked Paprika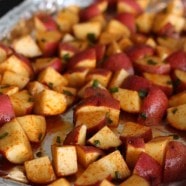 Ingredients:
6-8 large red potatoes, skin on
1/2 teaspoon smoked paprika
1/2 teaspoon garlic powder
3 tablespoons olive oil
2 teaspoons chopped fresh chives
big dash of kosher salt and fresh ground pepper
Directions:
Preheat your oven to 425 degrees.
Cut your potatoes into 1-2" pieces, leaving the skin on. Place in a bowl.
In a small bowl, combine olive oil, smoked paprika, garlic powder and chives. Pour over potatoes and gently toss until completely covered. Spread onto a cookie sheet and place in oven. Roast potatoes for about 30-35 minutes, gently tossing halfway through. Once done, generously sprinkle with coarse salt and pepper before serving.
Have smoked paprika in your spice cabinet? Use it in these recipes:
Roasted Acorn Squash with Smoked Paprika 
One Pot Paprika Chicken Thighs
Crockpot Red Lentil, Chickpea and Tomato Soup with Smoked Paprika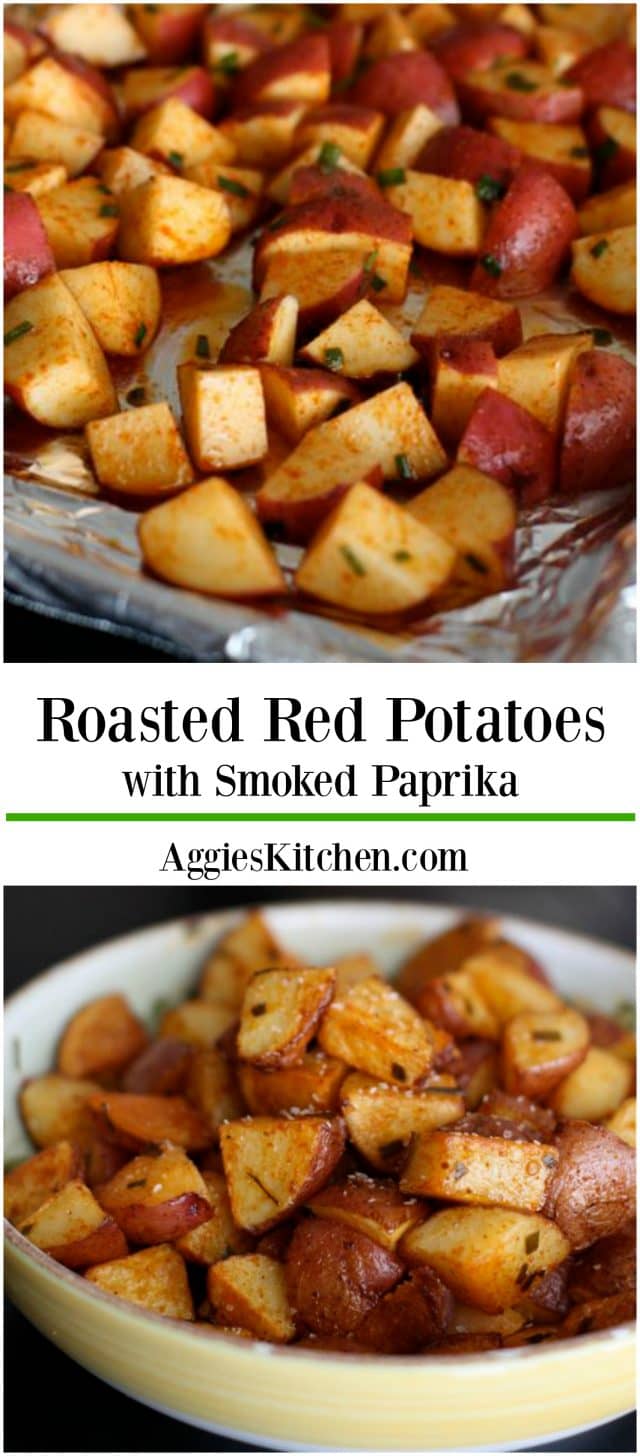 Are you following me on Instagram, Twitter, Facebook and Pinterest? If you'd like to subscribe to Aggie's Kitchen and have each post delivered straight to your e-mail box, then please add your email here. Happy cooking!
There are affiliate links in this post. I make small earnings through any purchases made through these links. Thank you for supporting Aggie's Kitchen!
47 Responses to "Roasted Red Potatoes with Smoked Paprika"
Trackbacks/Pingbacks

Leave a Comment