Greek Yogurt Egg Salad with Smoked Paprika
Creamy Greek Yogurt Egg Salad with Smoked Paprika makes for a tasty, healthy lunch or snack. Greek yogurt keeps it light and smoked paprika elevates it's flavor, serve on bread or with crackers and veggies for a light meal.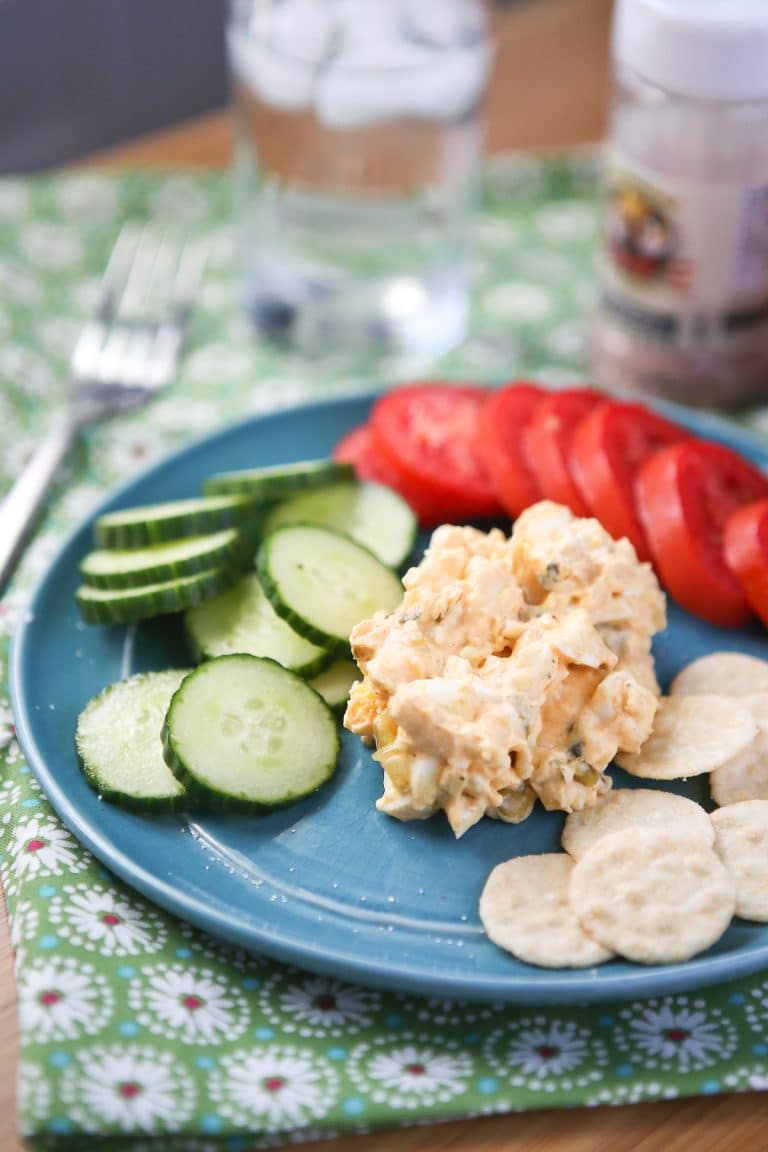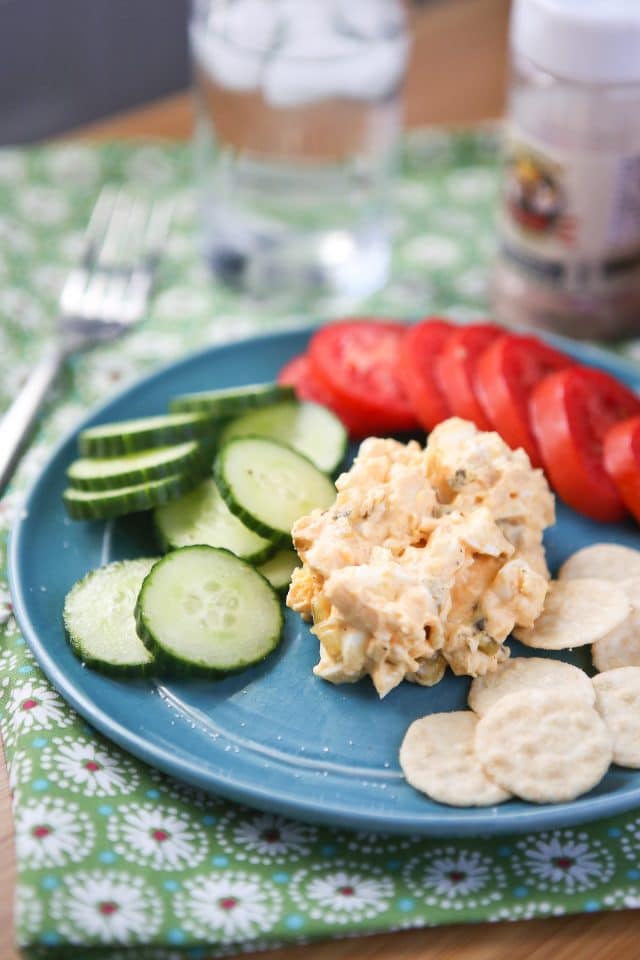 This is about as timely of a holiday/post-holiday recipe I think I've ever been. Egg salad the day after Easter – you got it!
I know if you are like me, right now you probably have a handful of hard boiled eggs in the fridge. I actually have been getting back into the habit of making hard boiled eggs the last couple of weeks to have for snacks, add into salads and make egg salad, which I love. I usually have eggs for breakfast but I've been trying to switch things up lately so that I can eat them at other times of they day.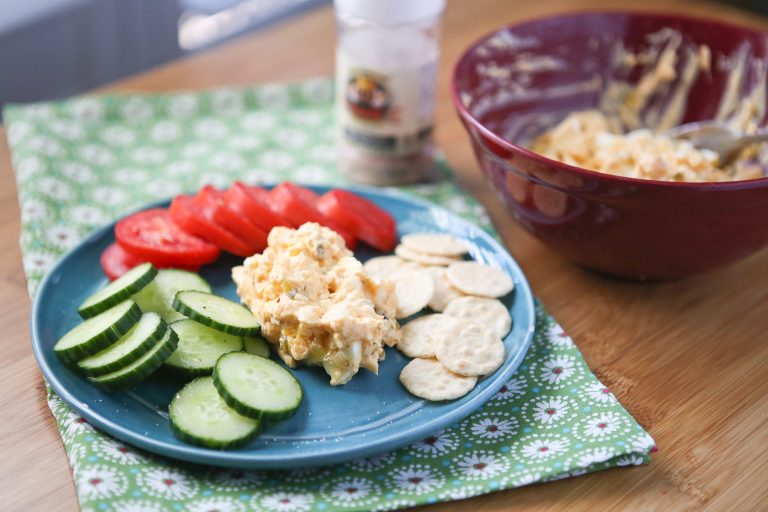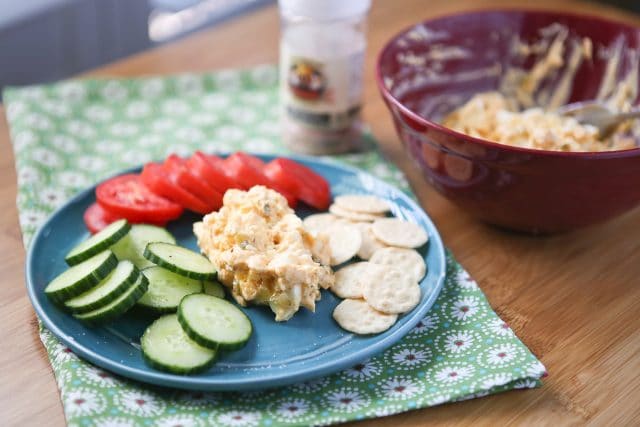 I typically make egg salad simply, like this Creamy Egg Salad with Capers I shared a while back. This time around I was inspired to make it a little differently, adding smoked paprika to it for a kick in flavor. I also prepared it differently than I normally would – I stumbled across this Curried Egg Salad recipe the other day and watched it's video and saw how she mashed the egg yolks up first and mixed with the dressing ingredients to make it extra creamy.
Maybe everyone does this, but this was new to me and pretty genius. I used this technique immediately and my husband (not knowing I did anything differently) had many compliments about his lunch that day. Who knew I was missing out on this egg salad technique all these years?
My favorite way to serve egg salad is open-faced on toasted rye bread with sliced tomatoes and red onion. For a lighter lunch I opted to serve this Greek Yogurt Egg Salad with Smoked Paprika with lots of fresh sliced cucumbers, tomatoes and rice crackers.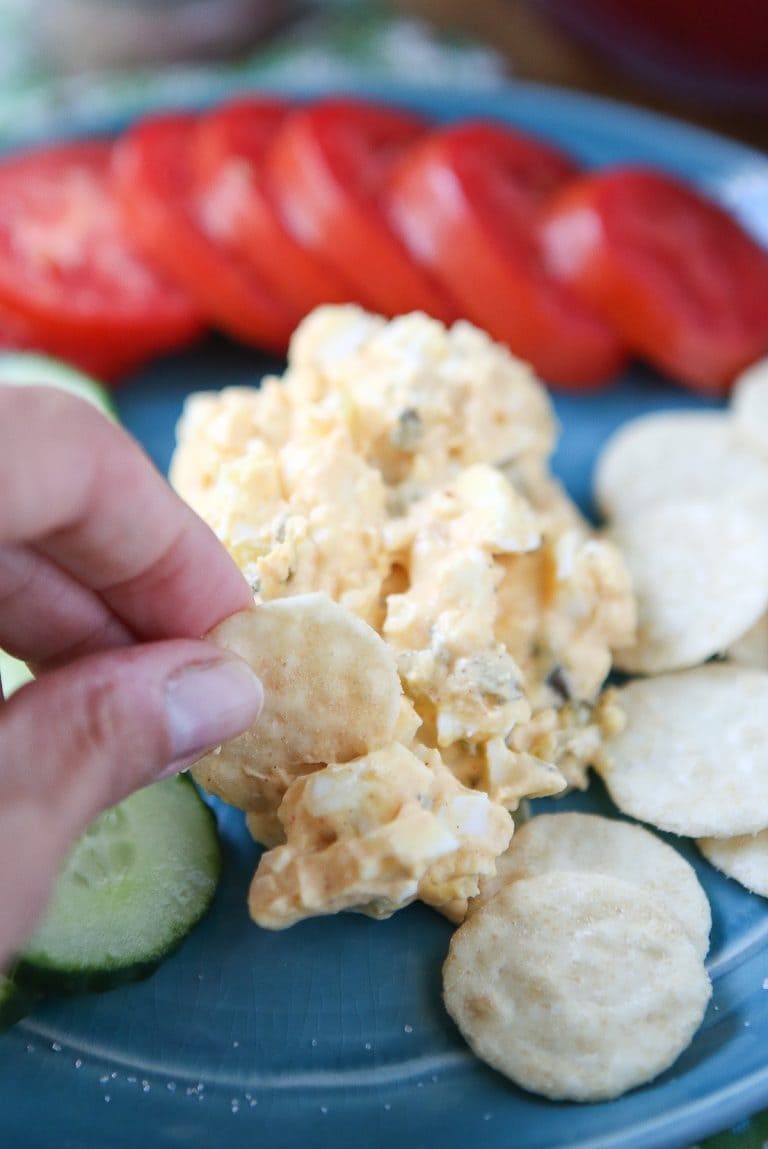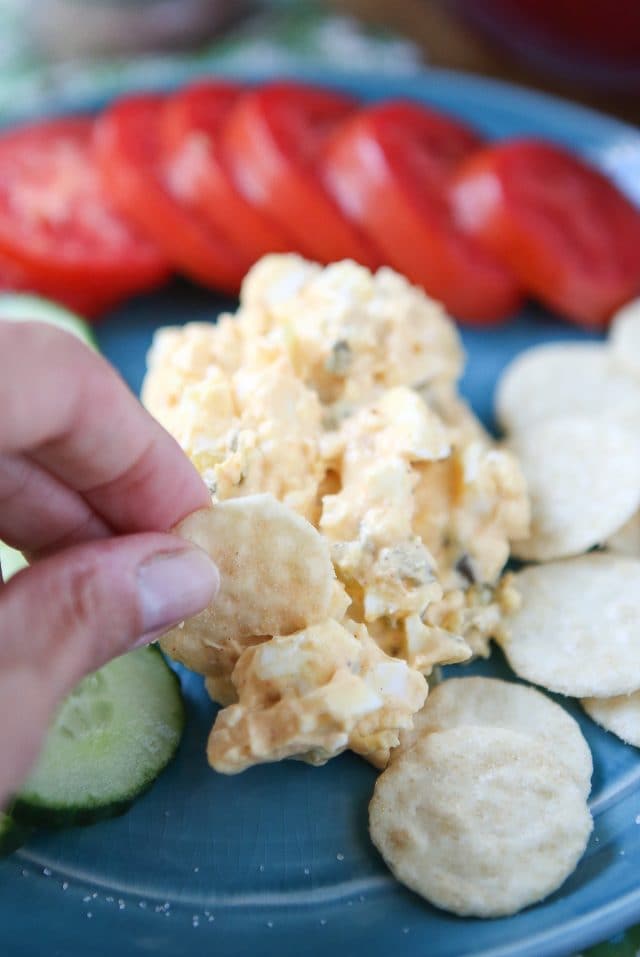 Other ways to use up your hard-boiled eggs:
Creamy Tuna Pasta Salad with Greek Yogurt
Balsamic Spinach Salad with Gorgonzola and Hard Boiled Eggs | Kalyn's Kitchen
Asparagus Egg and Bacon Salad with Dijon Vinaigrette | Skinnytaste
Greek Yogurt Egg Salad with Smoked Paprika
Yield: 4 servings, about 1/2 cup each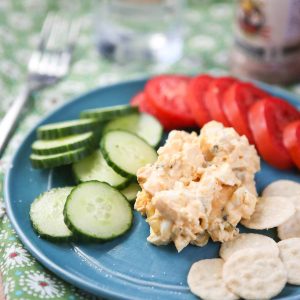 Ingredients:
8 hard boiled eggs
2 teaspoons light mayonnaise
2 teaspoons mustard
1/4 cup plain 0% Greek yogurt
1/8 teaspoon smoked paprika
1 - 2 tablespoon sweet relish
good pinch coarse salt and fresh ground pepper
Directions:
Peel hard boiled eggs and separate yolks into a bowl. Add mayonnaise, mustard, Greek yogurt, and paprika to egg yolks and mash well with a fork.
Chop egg whites and add to bowl with mashed egg yolks. Add relish, season well with salt and pepper and gently stir to combine.
Are you following me on Instagram, Twitter, Facebook and Pinterest? If you'd like to subscribe to Aggie's Kitchen and have each post delivered straight to your e-mail box, then please add your email here. Happy cooking!
There are affiliate links in this post. I make small earnings through any purchases made through these links. Thank you for supporting Aggie's Kitchen!