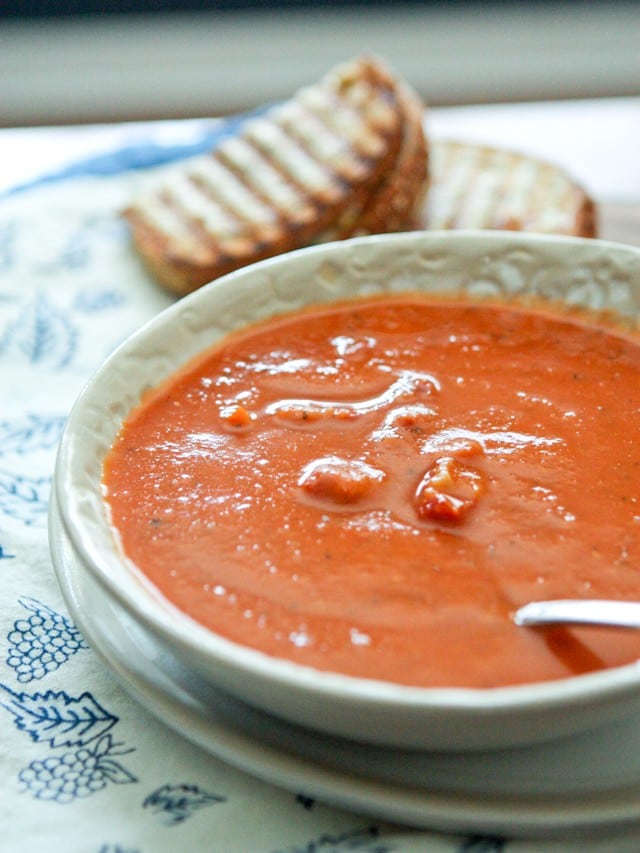 One of my daughter's favorite soups to order out is creamy tomato soup. It's one of my favorites too and after sharing with her the art of dunking grilled cheese (or paninis) into a bowl she asks for it all the time. I really don't make tomato soup often enough, but a couple of weeks ago when Florida got hit with it's 2-day winter freeze, this Tomato and White Bean Soup was exactly what we needed to warm us up. It definitely hit the spot.
Speaking of my daughter and her favorite things…my sweet girl turned 8 last Thursday and we have been celebrating her with some of her favorite things all weekend long. She's growing up so fast and it's just crazy to me that she was just ONE year old when I started this blog. She wasn't even walking yet! 7 years later she is my little foodie in the making. She has the biggest heart, loves her brothers, and is just full of spunk…she's a very funny girl and likes to crack us up – we sometimes refer to her as a mini Kristen Wiig.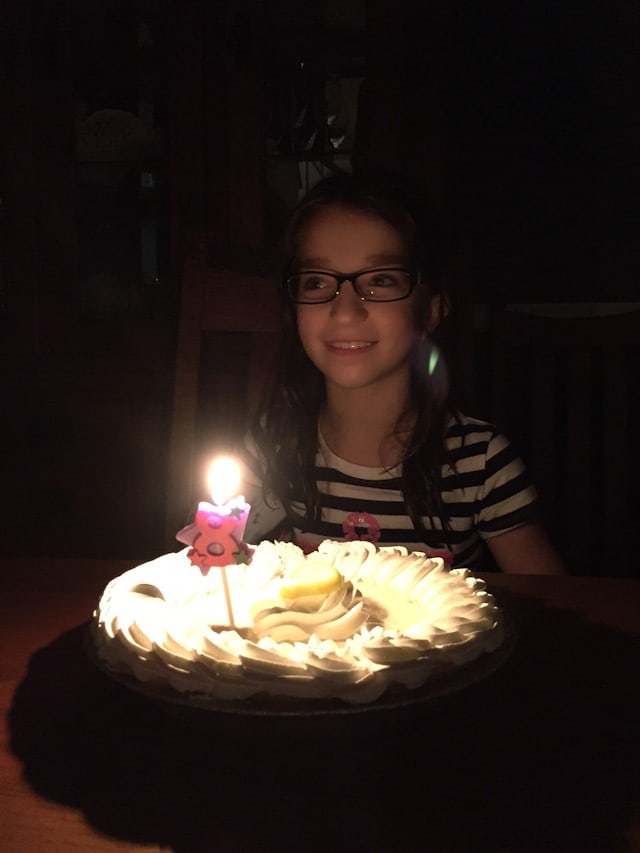 Her birthday dinner request? This manicotti (minus the butternut squash) she helped me make a few months ago and key lime pie. That's my girl.