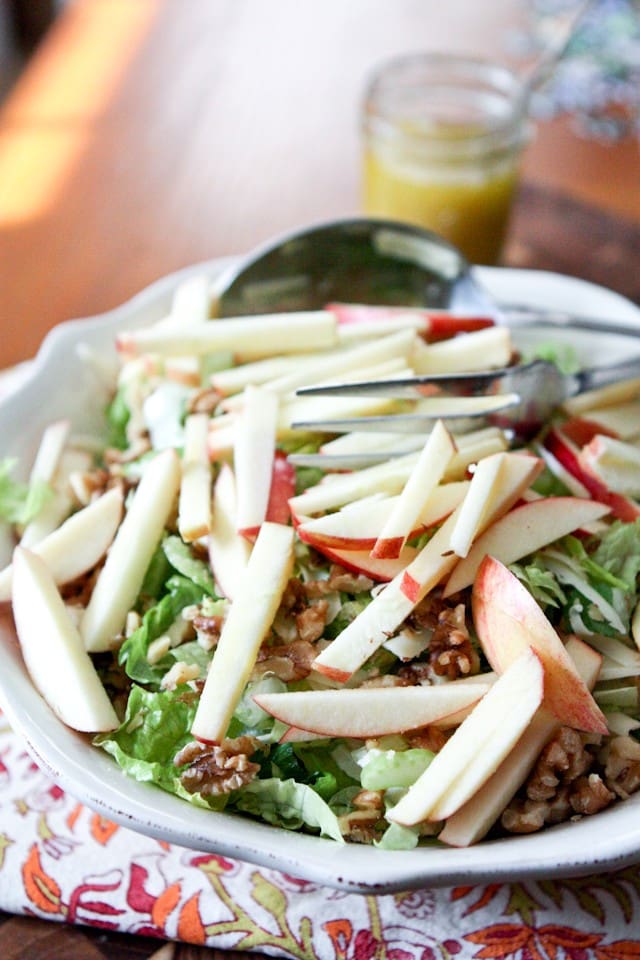 (This post is sponsored by Fisher Nuts.)
Are you planning out your menu for Super Bowl still? I am. There are so many great recipes and ideas floating around, it's hard to narrow down. I usually figure it out last minute, like the day of. Of course, if I was having a party this year I probably would have started a little planning by now.
I do know this. As much as I love indulgent food when I'm watching football, I also like to balance things out with not so indulgent food. Salads aren't typical Super Bowl or football watching food but I can guarantee you that if you are entertaining or just hanging out at home, this Apple, Celery and Walnut Salad will be much appreciated by those who are working hard at keeping that healthy balance this time of year. I find that I'm usually the salad maker and bringer when it comes to parties or get togethers, are you surprised?