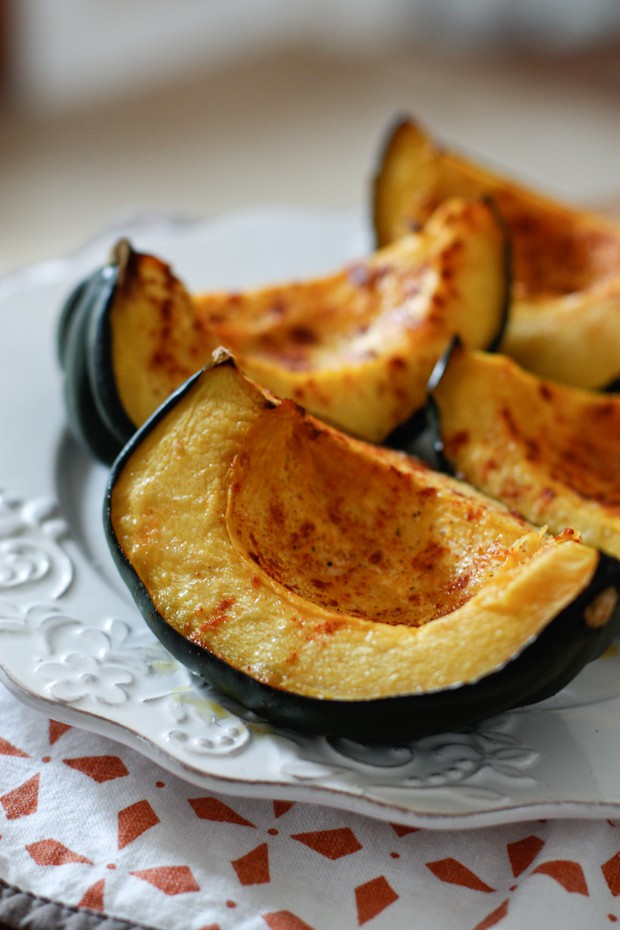 'Tis the season for pretty squash, right? I did not grow up eating fall squashes (or are they called winter squashes, I'm still not sure on that one) like acorn, butternut, delicata and spaghetti squashes but I've been really into finding ways to cook them and incorporate them into recipes over the last few years. I've always been a little intimidated with preparing them, which is why they tend to sit pretty in a bowl on my counter for weeks sometimes…but they do really add to the fall decor in my kitchen so it's all good.
I finally broke into this beautiful acorn squash last week. I've cooked with acorn squash a couple times, roasting it and then stuffing it. But this time I wanted to keep it simple, to be served as a nutritious side dish to something like this balsamic pork roast or a roast chicken (both cooked in the crock pot to continue to keep things on the simple side).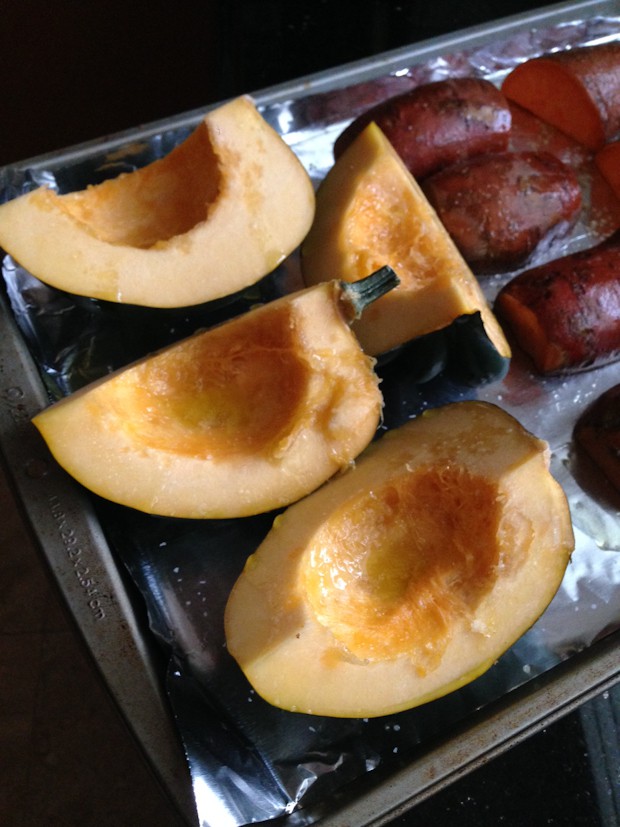 The smoked paprika added such a nice layer of smoky flavor to the slightly sweet roasted acorn squash. I couldn't help but sprinkle a bit of Parmesan on it too after seeing how Sandy serves her spaghetti squash.
This roasted acorn squash with smoked paprika was delicious and I hope you give it a try, especially anyone new to working with fall/winter squashes.
{ 9 comments }