(This post is sponsored by Fisher Nuts. I have been compensated for creating this recipe and for being part of the Fisher Fresh Thinker campaign. As always, all opinions are 100% my own.)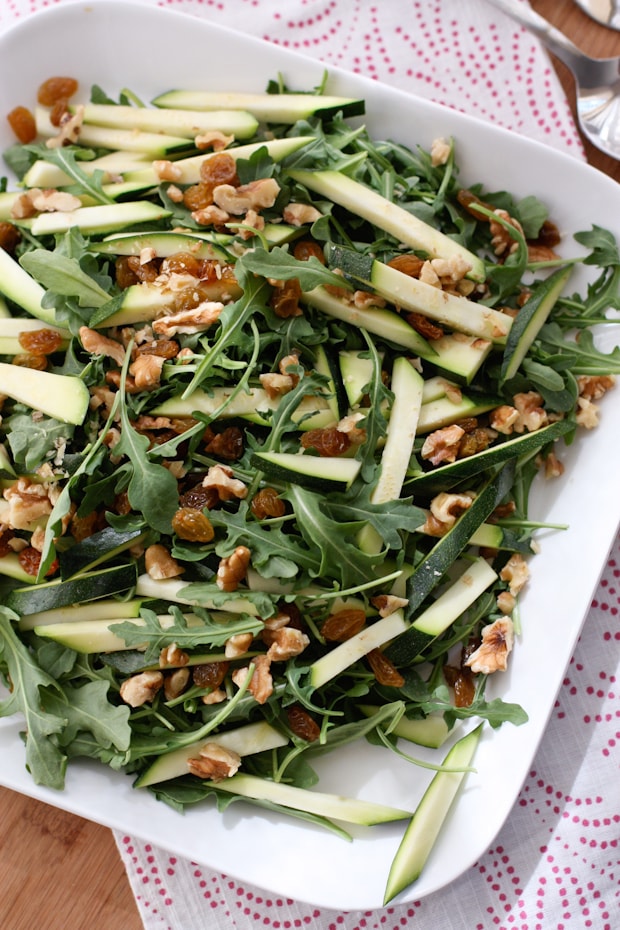 We've entered the time of year where I am seeing requests for recipes using zucchini everywhere I turn. Zucchini seems to take over gardens, farmer's markets and produce sections for a good part of summer and I love finding new ways to incorporate it into everyday recipes to keep things interesting.
When my kids were little, I always sliced a zucchini and sprinkled it with salt to give them as a snack on the counter while I cooked dinner. They never questioned what they were eating, and they finished up their healthy raw zucchini snack without complaining every single time (this made me so happy!!). I started eating it this way with them too and over the years started adding raw zucchini (and yellow squash) into salads more regularly. I think it makes a great healthy addition to a salad, especially when you add in some crunch from nuts and sweetness from raisins like in this Zucchini and Walnut Arugula Salad.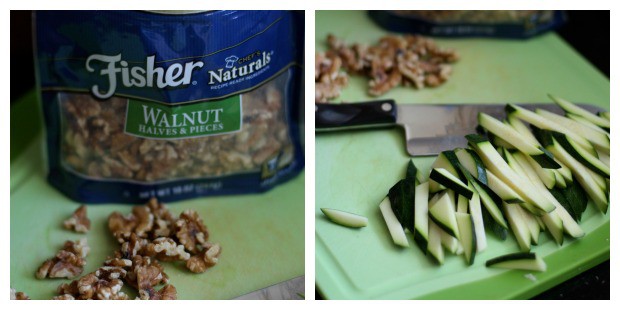 Walnuts are one of my favorite nuts to throw into salads. They have a ton of flavor when roasted (or quickly toasted up in a skillet) but I find myself eating them raw more often due to a bit of laziness but more importantly for added health benefits. Whether they are roasted or raw, they are an absolute must in almost every salad I make, especially in the summer time!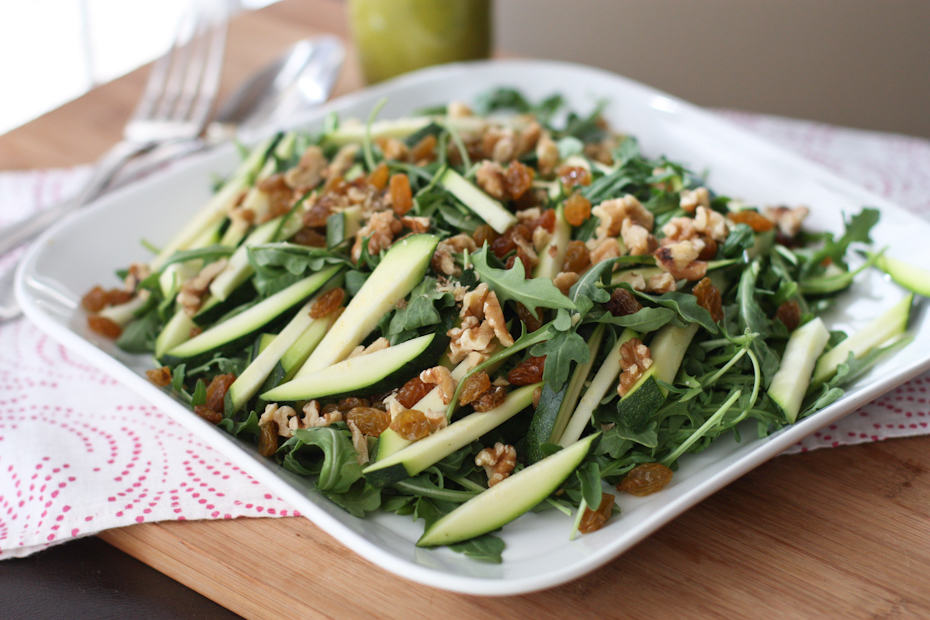 [click to continue…]
{ 57 comments }