This post is sponsored by Bush's Beans.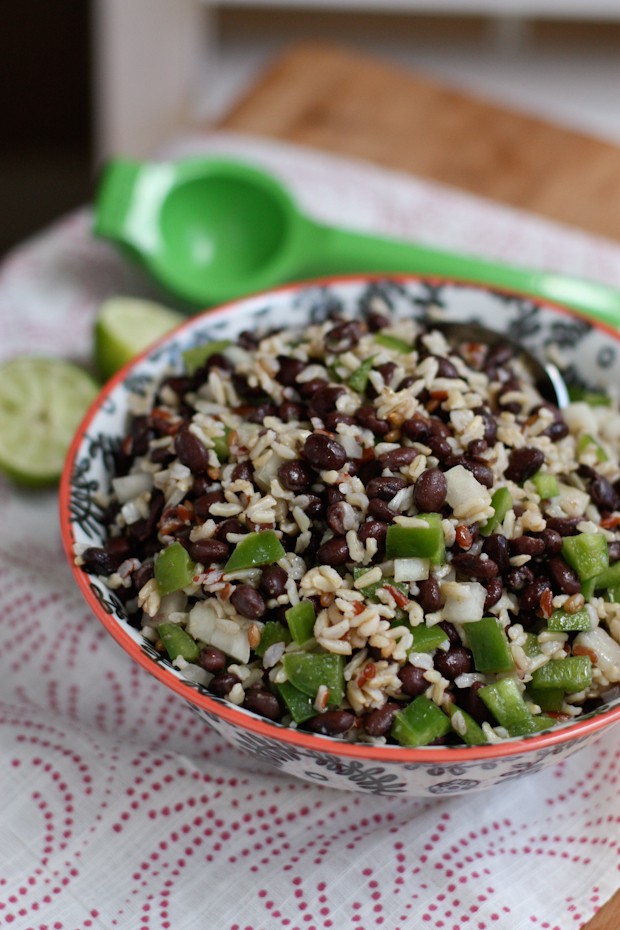 I can't tell you what a life saver having part of dinner ready before dinner time has been lately. Grain salads, like this Black Bean and Rice Salad, are hearty and healthy and can be made ahead of time to go with pretty much whatever you are serving. They are pretty good on their own too quite frankly (I had leftovers for lunch just yesterday along with torn fresh spinach, extra lime and a few dashes of hot sauce, so good). I'll add that my bean loving daughter took some in her lunch box too.
This Black Bean and Rice Salad is also perfect picnic or barbecue food. (Is anyone out there picnicking or barbecuing this time of year? I ask because in Florida right now the thought of being outside is the last thing on my mind. August has officially become my least favorite month with it's super high heat index and humidity. It's just gross I tell ya.)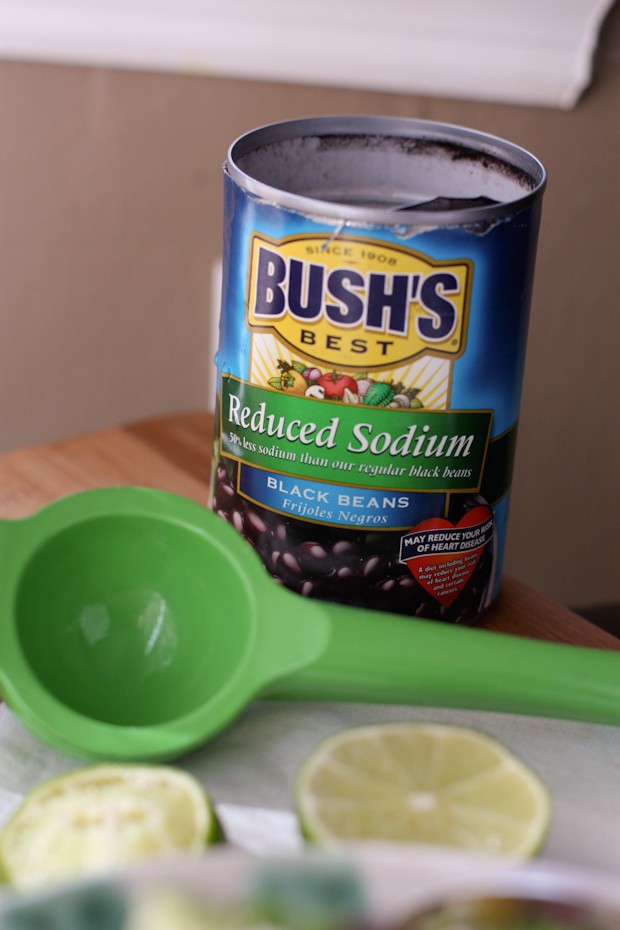 So whether you are looking to make dinner time easier, or need something to bring to a late summer pot luck, this is just the type of dish you need in your repertoire. A hearty grain like brown or wild rice, some basic veggies and a couple of cans of black beans simply dressed in fresh lime juice, olive oil and a couple of spices. Easy peasy.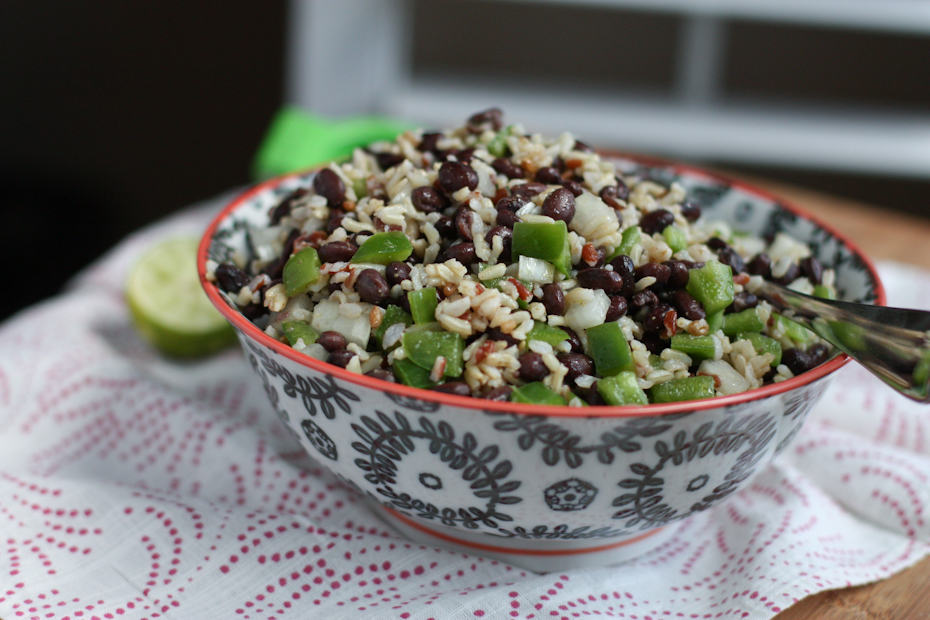 Hope everyone is having a great week!
{ 17 comments }