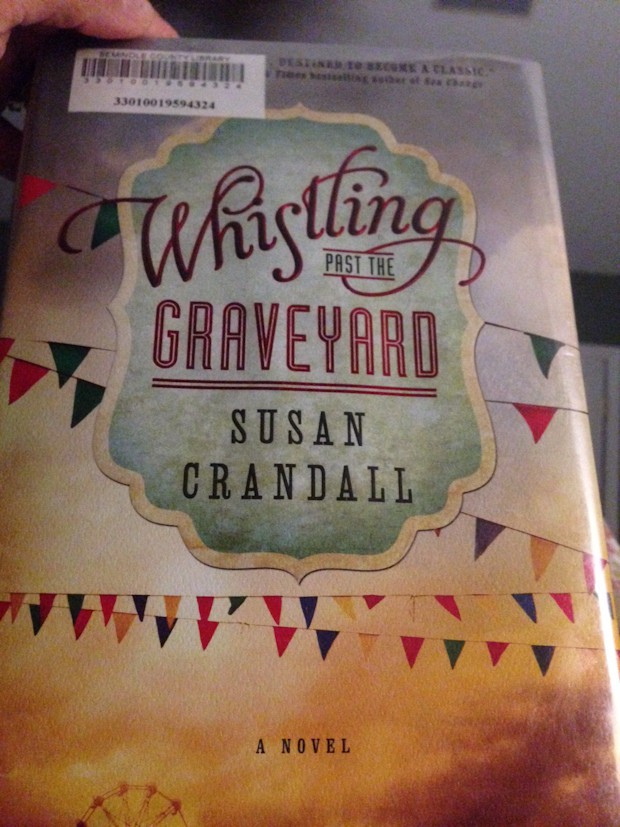 I may have said this before…but my friend Kristen is my Oprah when it comes to finding new books to read. She has quite the collection of book reviews over on her blog and is one of the first people I think to ask when I am looking for a new book to read.
She's not the only one I look to for new book recs…Sheila posts what her book club is reading, Jenna shares what she's reading frequently and Julie hosts a monthly book club on her blog.
I love that these girls share a love for reading like I do and they are my go-to bloggers when it comes to finding my next read. I wish we could actually get together in real life every now and then and talk books over a glass of wine. Wouldn't that be nice?!
Whistling Past The Graveyard by Susan Crandall was the last book I finished (recommended by Kristen) and I LOVED this book. I saw Kristen post a picture of it on Facebook one morning and I was lucky enough to find it at the library the same day, that never happens! I finished it in less than a week and that hasn't happened in a while. I found myself staying up later than usual and sneaking in a page or two during the day. I think it was Kristen who said – "if you liked The Help you would like this book", and she was right. It had the same tone, as far as racial and segregation references in the South during the civil rights movement era. It highlights a special friendship between two people that society wouldn't approve of during that time. It's definitely a "love conquers all" coming of age story and will tug at your heart, although it's not always all warm and fuzzy. You will find yourself becoming attached to the characters and to me those are the best reads.
{ 2 comments }