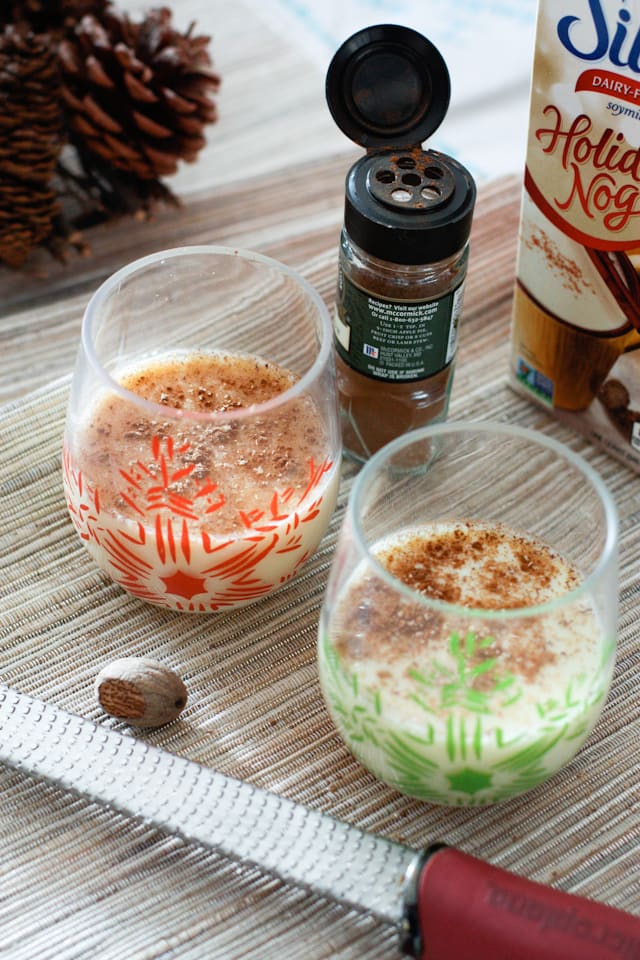 'Tis the season to be jolly…fa la la la la…la la la la.
Well, guys, the real countdown begins right about now. We have less than a week to go before Christmas day … are you ready, excited, tired, stressed, relaxed, enjoying the moments?
I would have to say I'm feeling a bit of all of the above. I'm thinking that's totally normally too.
I wanted to share one of my favorite holiday drinks with you today. It's not complicated, I actually almost didn't post it. But for all of you eggnog lovers out there (I do enjoy a nice glass of homemade eggnog), this one is for you. It's actually kind of a cheater version of eggnog. A cheater, lighter and not really the real deal version, but, it works for me and is what I drink to get me in the mood when I'm doing all the holiday stuff I love to do this time of year. For instance, pour yourself some of this Spiked Holiday Nog, put on some Christmas music and start writing out those Christmas cards, wrapping gifts or finish trimming the tree. Spiked Holiday Nog is perfect for all of those things. It will get you feeling all warm and fuzzy and erase any silly holiday stress away.

It's also a wonderful drink to take with you on a walk through the neighborhood to look at all the lights. (note: walk – not drive.).
A glass on Christmas morning while opening gifts isn't a bad thing either.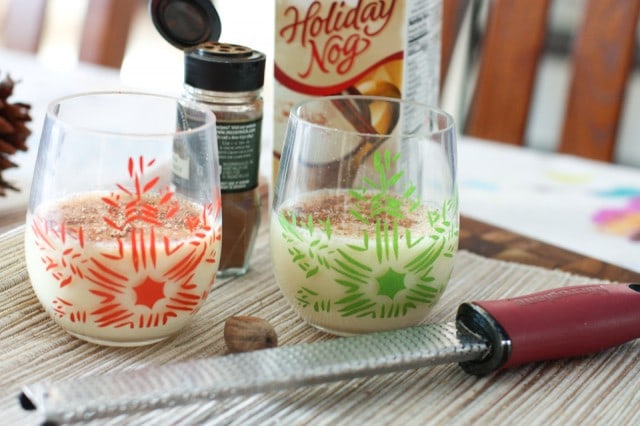 This post is not sponsored by any brand..I just happen to pick up Silk Holiday Nog every year for as long as I've seen it in the stores and make it a little more festive by adding a shot of spiced rum (Sailor Jerry or Captain Morgans usually), cinnamon and freshly ground nutmeg. You can serve it with or without ice but I usually prefer it with ice. Pour your nog, rum and ice into a glass, shake it up – then top with cinnamon and nutmeg. That's it. My kids happen to love this nog as well…I spice theirs up with cinnamon and nutmeg but leave out the rum of course.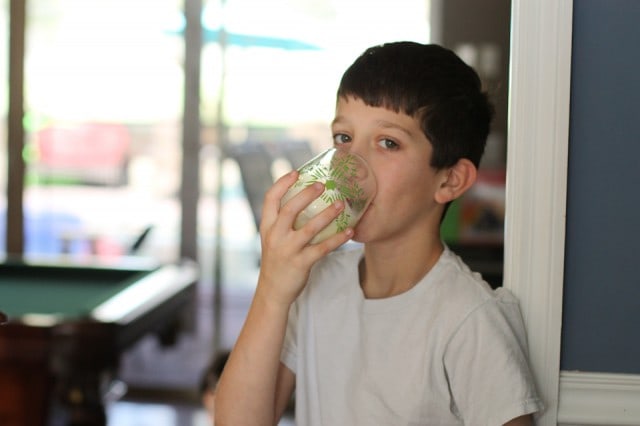 This kid sure does love his non-spiked Holiday Nog. I sure do love this kid.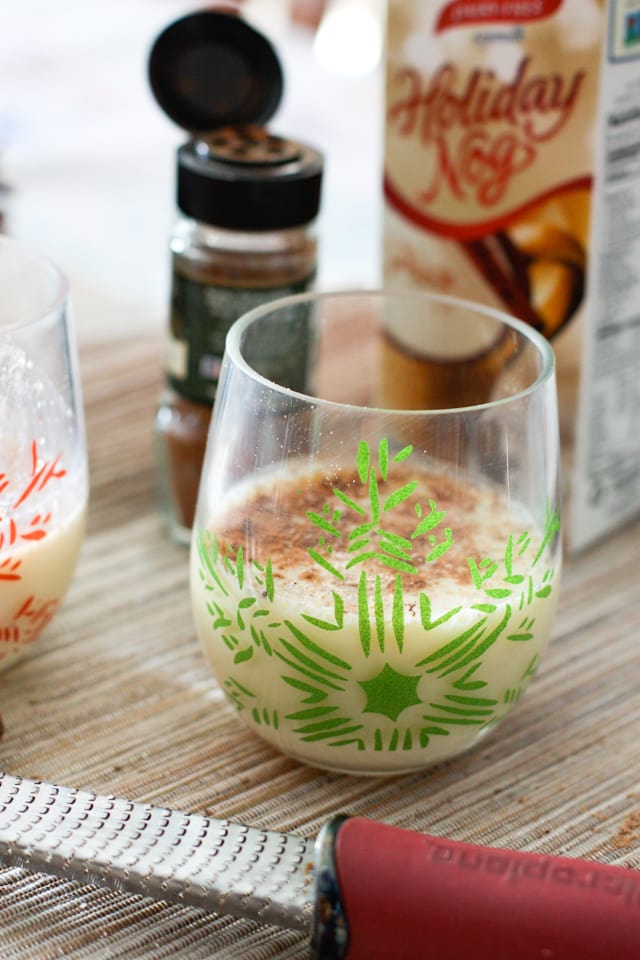 Cheers!
So you now know that Spiked Holiday Nog is one of my favorite drinks of the season…
I thought it would be fun to share a few more of my holiday favorites…
Favorite Holiday Meal: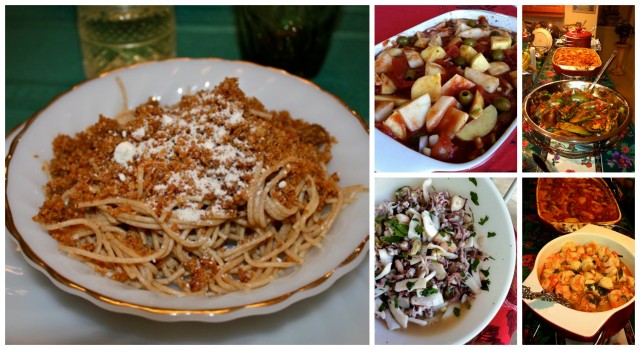 Christmas Eve Dinner – Feast of the Seven Fishes (specifically this Sicilian Spaghetti with Breadcrumbs and Anchovies, oh I love this pasta so much!). You guys, my family does some serious feasting on Christmas Eve.
When we are all together we feast on Christmas Day too, and it's usually with our traditional Christmas lasagna made with layers of ricotta, sauce, ground beef, peas and hard boiled eggs. And cheese of course, lots of cheese. That is my all time favorite lasagna (will have to share recipe with you eventually I'm thinking).