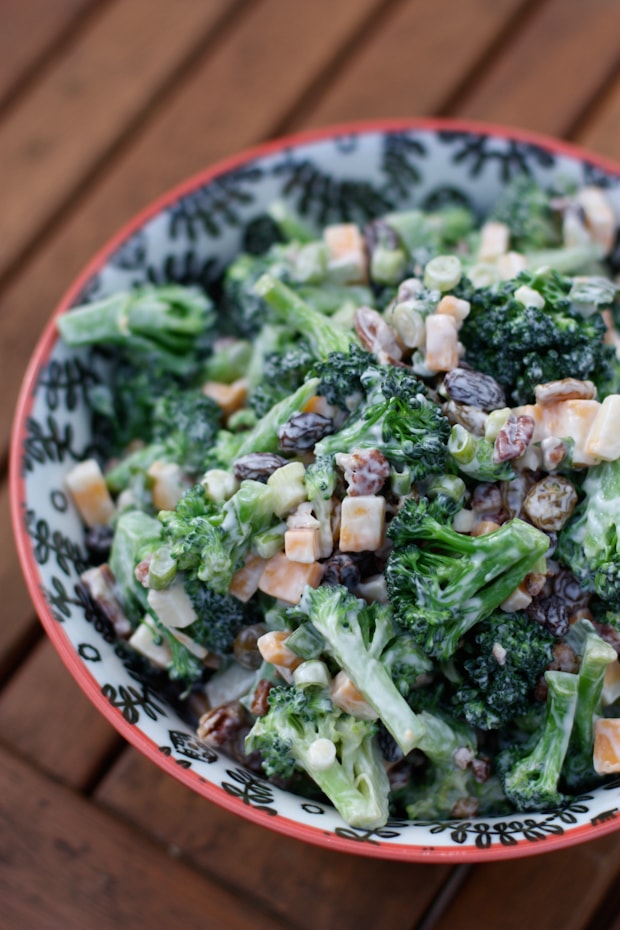 I mentioned this the other day, but we have finally entered my favorite eating season – warm weather eating. For me this means lots of veggie & grain salads, grilled meats and fruit. Basically light, fresh food. I just crave it this time of year.
A few weeks ago I was craving a broccoli salad. An odd craving yes, but I love broccoli salad and realized that I hadn't ever made one at home. I wanted to try pulling together a "lighter" version using Greek yogurt. It was delicious, especially with all the add ins – a little sweetness from raisins, a little savory from cheese and green onion, and some crunch from pecans. Of course, you can add a little salty bacon to the mix if you so desire (I am probably in the minority here, but do not feel the need to add bacon to such a great veggie salad!

)…it's truly up to you!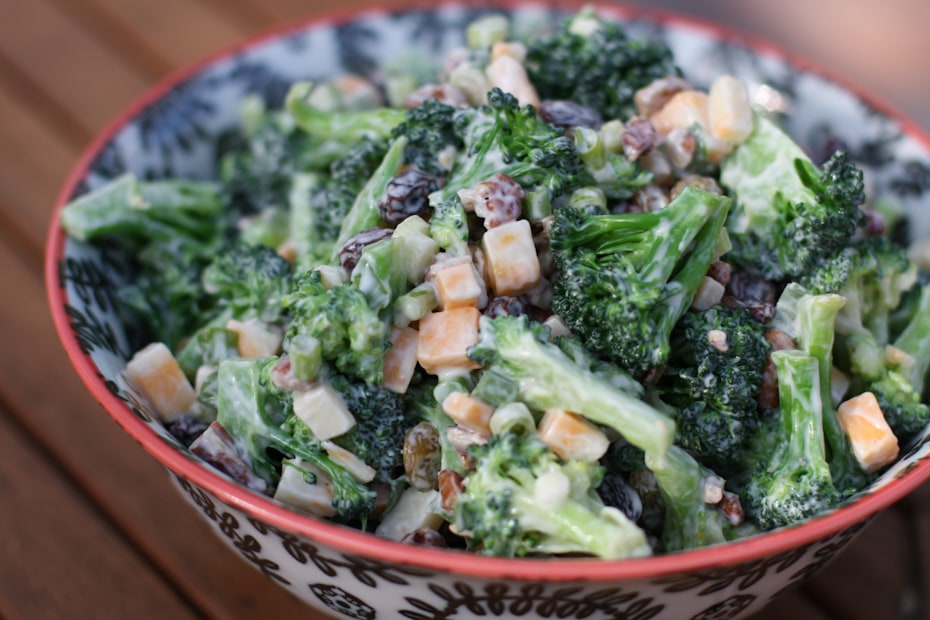 I served this alongside my husbands smoked ribs at a family barbecue and it was a hit! Enjoy and have a great week!
{ 12 comments }