12 Healthy Whole Grain Salad Recipes To Try This Summer
These healthy whole grain salad recipes are sure to be light, yet filling and absolutely delicious additions to your summer menu!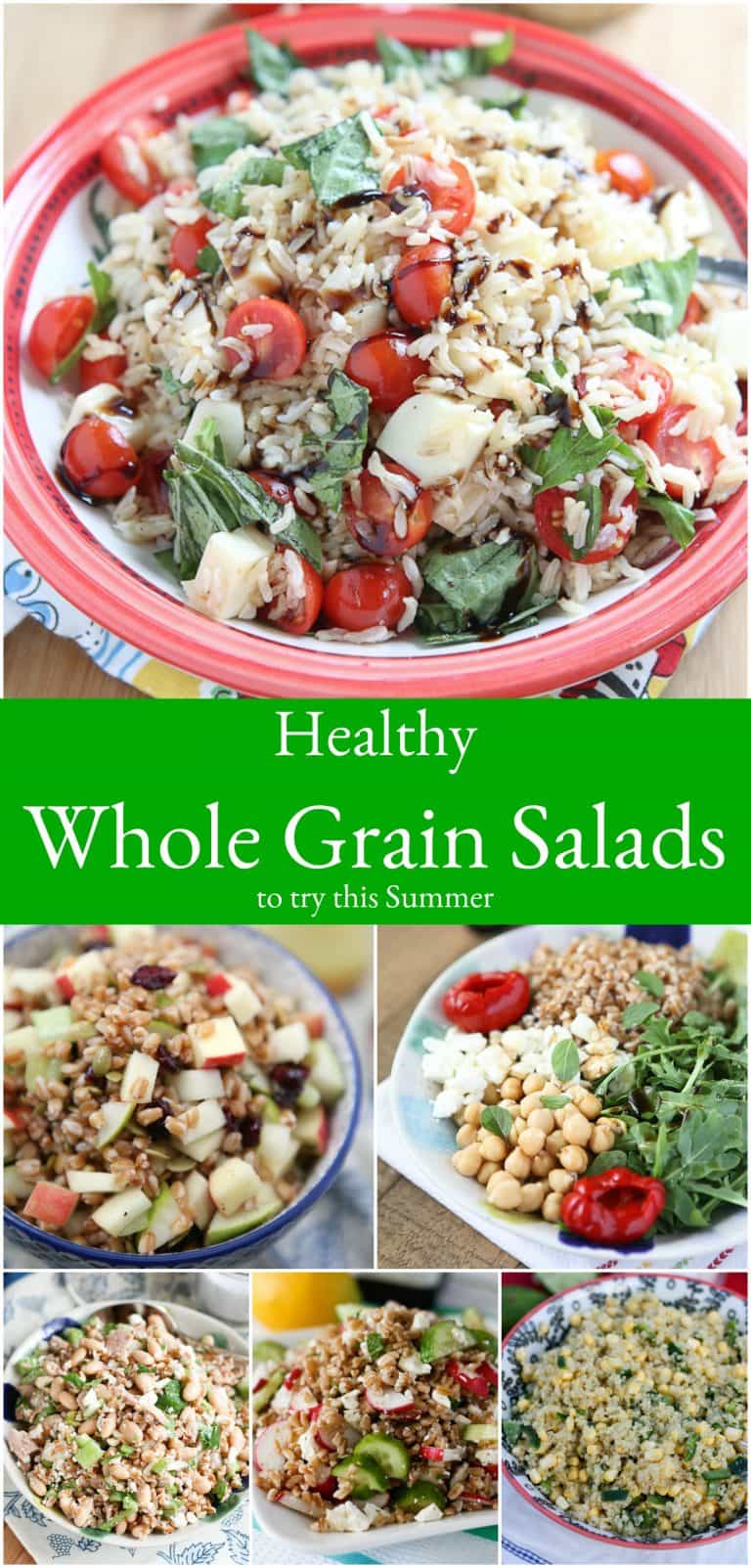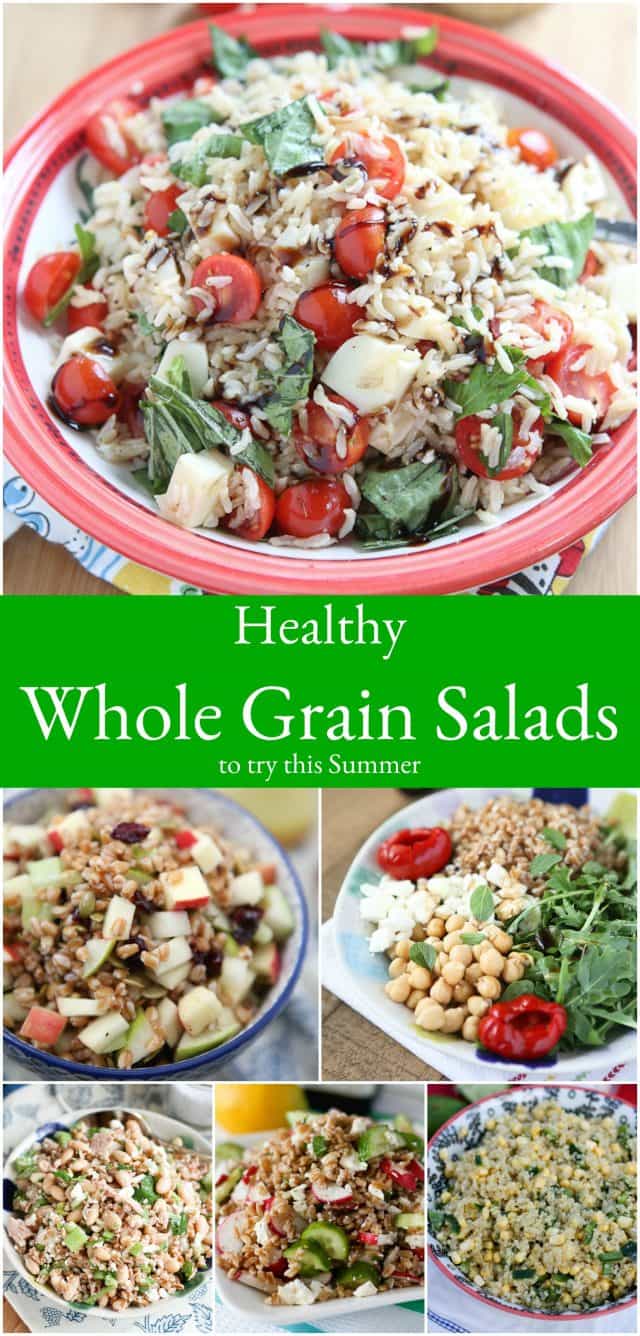 If there is one thing I love, and really appreciate having in the fridge ready for me to eat, is a healthy whole grain salad. I got into whole grains about 10 years ago when I started following The South Beach Diet after having my daughter. There are so many whole grains out there, a lot of them in my pantry still waiting for me to try out. Whole grains make a great base for salads, especially in the summer, because they are so filling yet still light at the same time. They are great for grab-and-go lunches, which come in really handy when you are focusing on eating better or trying to lose weight.
Here are some of my favorites!! Hope you are inspired to try something new!
Farro
An ancient grain that originates in the Mediterranean, it has a mild and chewy texture that not only makes a fantastic base for salads like these, but also a delicious and hearty addition to soups and casseroles.
Look for farro in your grocery store's healthy foods or grains section, or purchase here on amazon.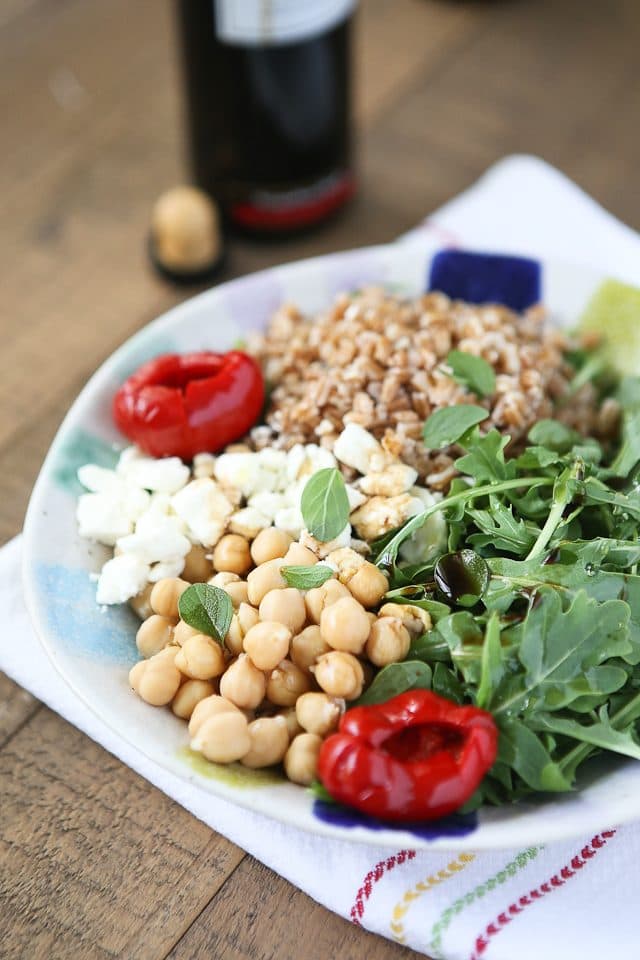 Mediterranean Farro Salad with Arugula and Chickpeas (pictured above)
Italian Tuna and White Bean Farro Salad
Quinoa
Quinoa has become very popular these last few years! It is quick cooking, high in protein and easily adaptable to be included in recipes like salads, pilafs, soups and casseroles or any recipe you would typically use rice in.
Look for quinoa in your grocery store's healthy foods or grains section, or you can purchase here on amazon.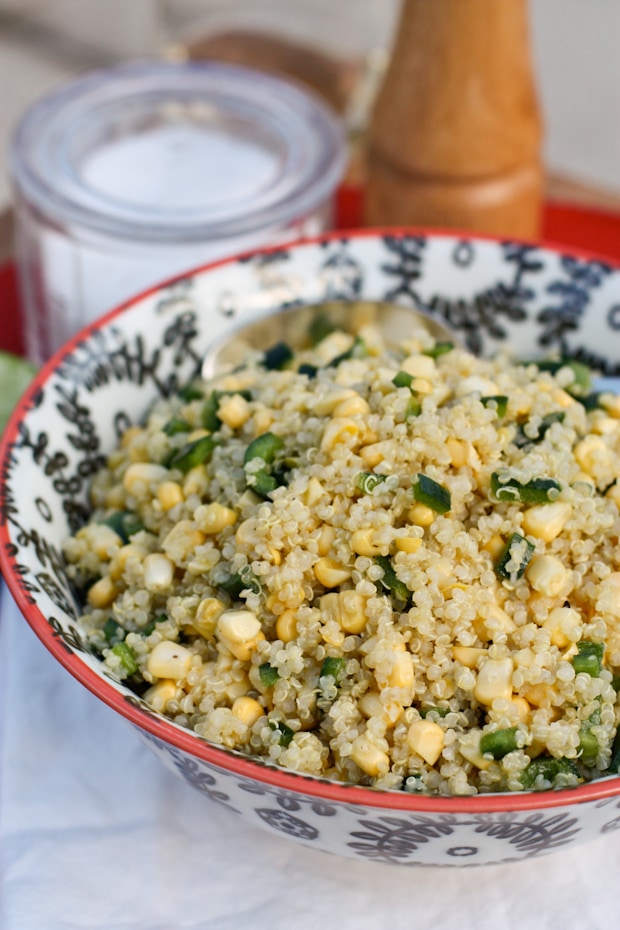 Greek Grilled Cauliflower and Vidalia Onion Quinoa Salad
Fresh Corn and Quinoa Salad (pictured above)
Wheat Berries
High in protein and fiber, wheat berries are a hearty whole grain that adds great slightly crunchy texture to dishes. I'm still experimenting with including wheat berries in my recipes and have been loving them!
Look for wheat berries in your grocery store's healthy foods or grains section, or you can purchase here on amazon.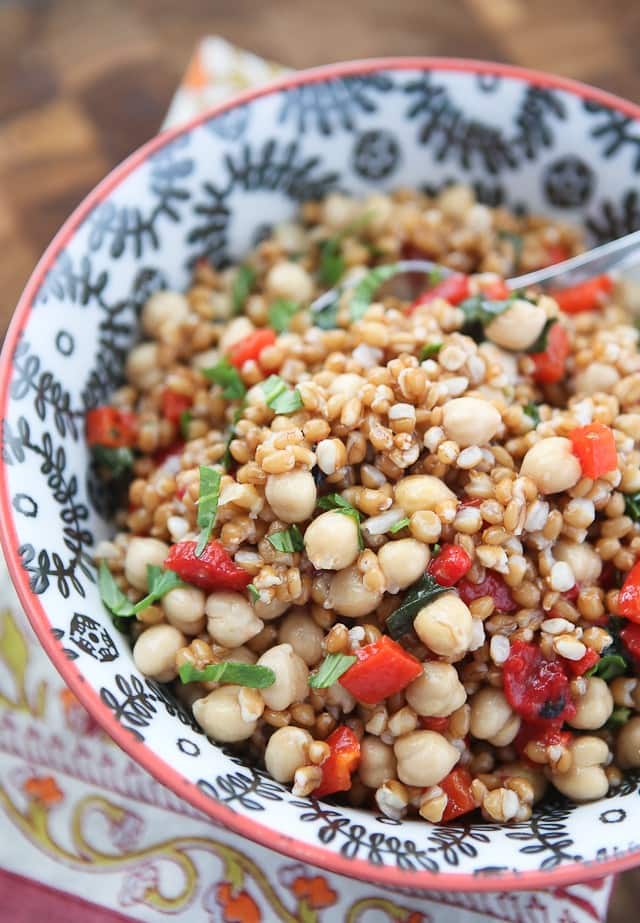 Italian Wheat Berry Salad (pictured above)
Wheat Berry and Arugula Salad with Grapes
Brown Rice
Everyone knows brown rice! Cook it up ahead and use it for light summer side dishes like these chilled salads. I love adding fresh herbs, nuts and beans to chilled brown rice with a simple dressing of oil and vinegar.
You can find a variety of brown or whole grain rice in your grocery store.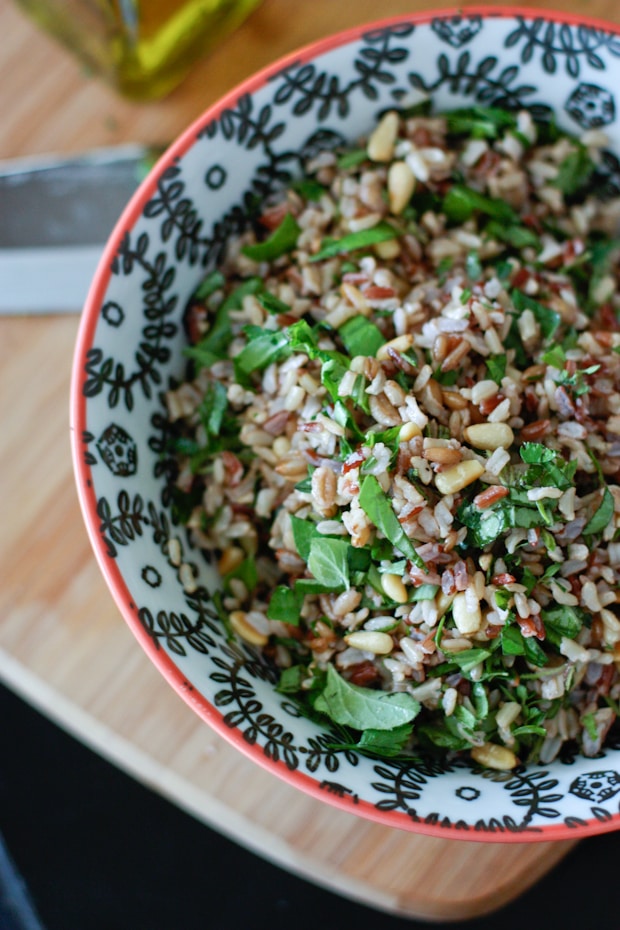 Herbed Wild Rice Salad with Toasted Pine Nuts (pictured above)
You can find all these whole grains in most grocery stores (check the healthy foods section) or here on amazon.
More healthy whole grain salad recipes from friends:
Wheat Berry Salad with Feta and Almonds | The Lemon Bowl
Asian Quinoa Salad | Two Peas and Their Pod
Are you following me on Instagram, Twitter, Facebook and Pinterest? If you'd like to subscribe to Aggie's Kitchen and have each post delivered straight to your e-mail box, then please add your email here. Happy cooking!
There are affiliate links in this post. I make small earnings through any purchases made through these links. Thank you for supporting Aggie's Kitchen!