Our Family Beach Vacation to 30A (Blue Mountain Beach and Seaside, Florida area)
We enjoyed our Family Beach Vacation to 30A Seaside area so much that we are doing it again this summer! Shopping, restaurants and things to do.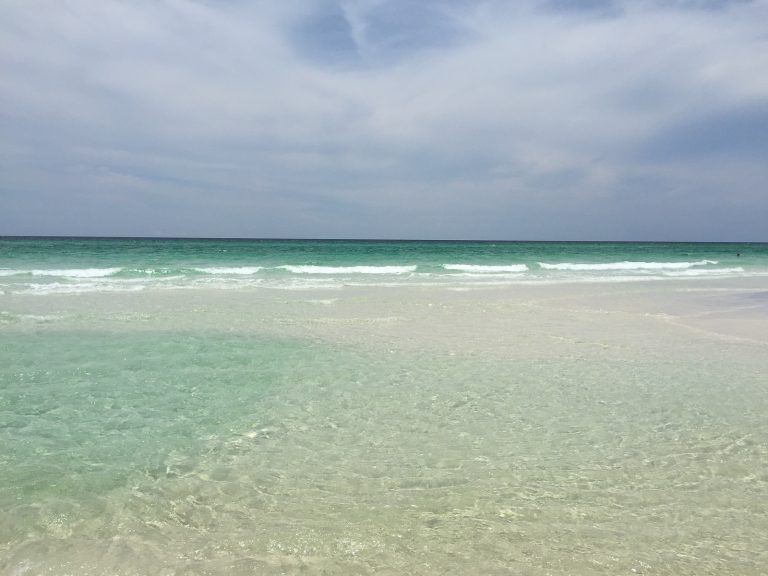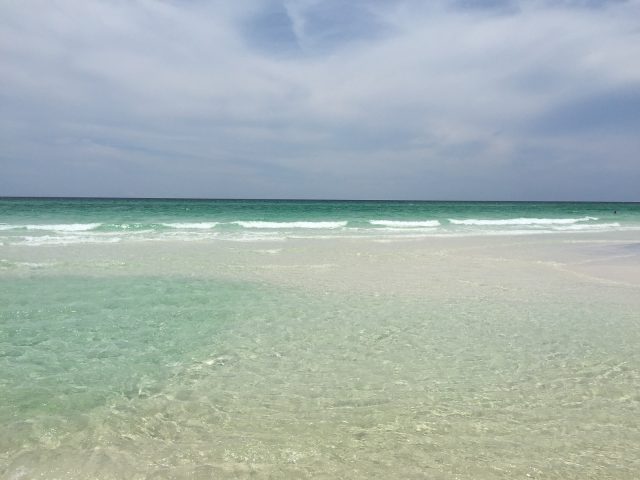 Since I first started visiting my sister-in-law in Pensacola, I fell in love with the beaches in Florida's Panhandle. I grew up 10 minutes from the Atlantic Ocean and it still has my heart, but something about the serenity and beautiful clear water of the Emerald Coast area has won me over.
Today I wanted to share with you some photos from last summer's family beach vacation to 30A and the Seaside and Blue Mountain Beach area!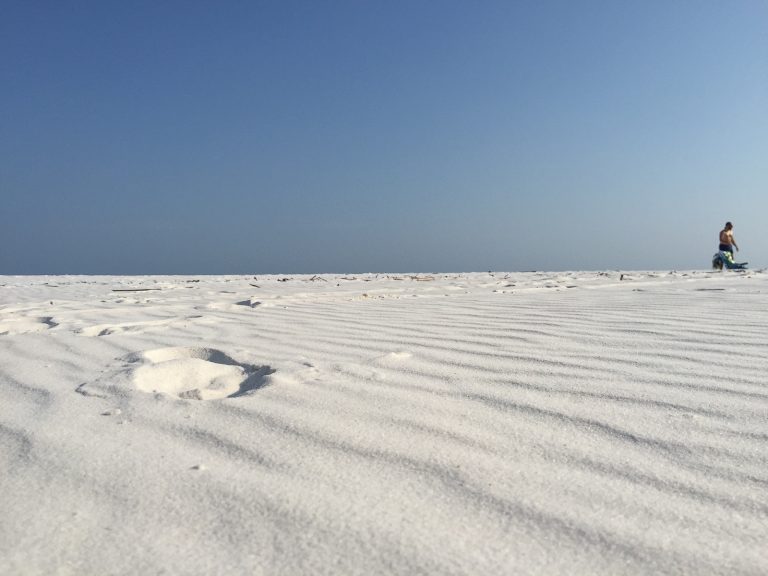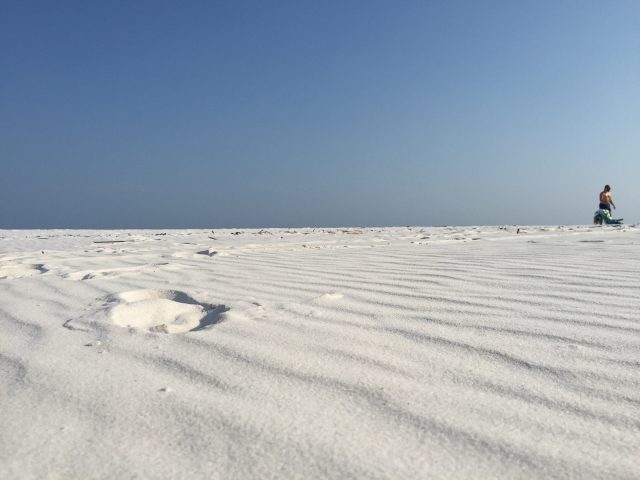 Last summer, my family drove up to the northwest part of our state to visit some beaches we've never been to before. Scenic 30-A is a small stretch of quaint beach communities up in the northwest area of Florida. It's literally like driving through small town paradise. I've never seen anything like it before. Seaside is probably the more popular town of the cluster and has the most crowd, shops, traffic, restaurants etc. We stayed in Blue Mountain Beach which was a little further north (7 minutes to be exact) and it was perfectly isolated and quiet, just how I like it. Blue Mountain Beach (and the other little towns nearby) is close enough to see it all from Seaside to Destin.
Here are some pics from the week we spent in the area last summer – we are happily heading back to the exact same place in just a little less than a month!
A little about Seaside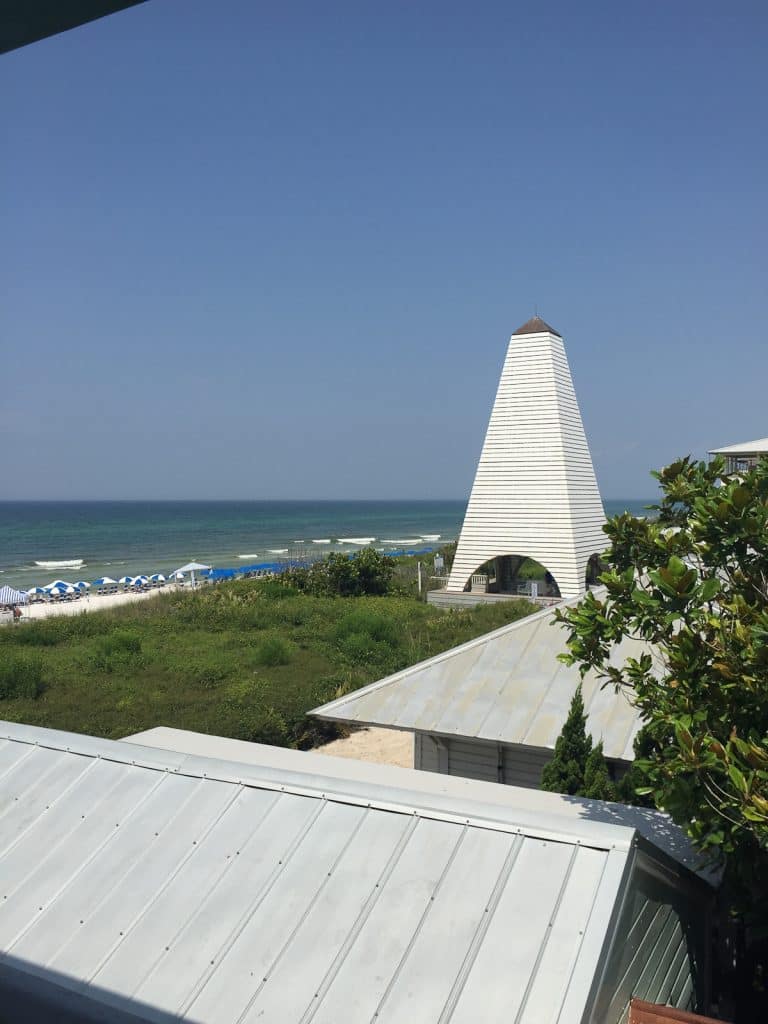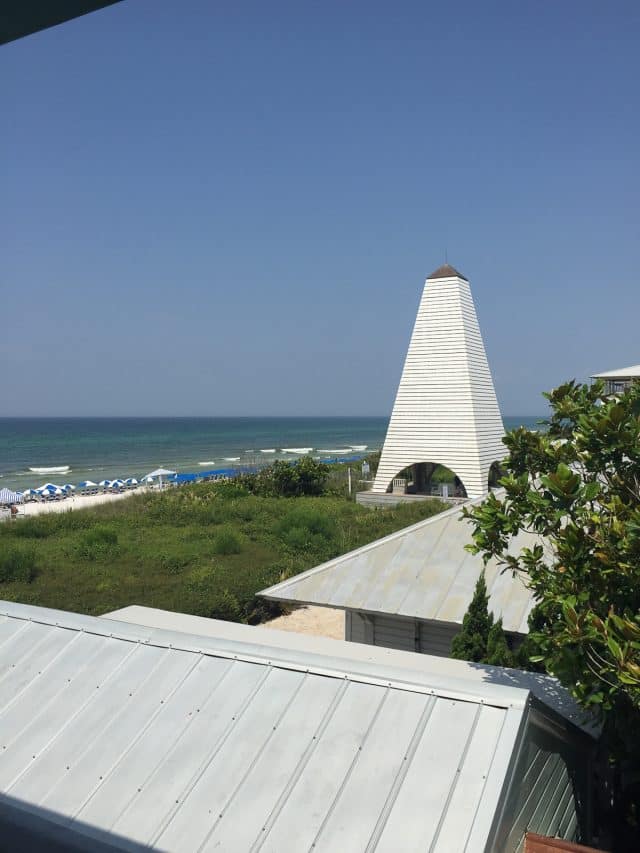 We had so much fun exploring Seaside. We were staying so close to Seaside that we were able to visit a few times during our week. It's a very walkable town, so if you are driving you just park your car and go explore. There were plenty of people on bikes too, so if you are staying close enough to venture out on a bike then that's an option. This town is absolutely adorable and I loved the shops. Really cute and unique stuff to look at. The town center is the hub, with an amphitheater and a strip of food trucks and vintage airstreams lined up along the street. It was a little too crowded for me, but I am also keeping an eye on a lot of little people so it's not as leisurely of walking as it could be if you know what I mean.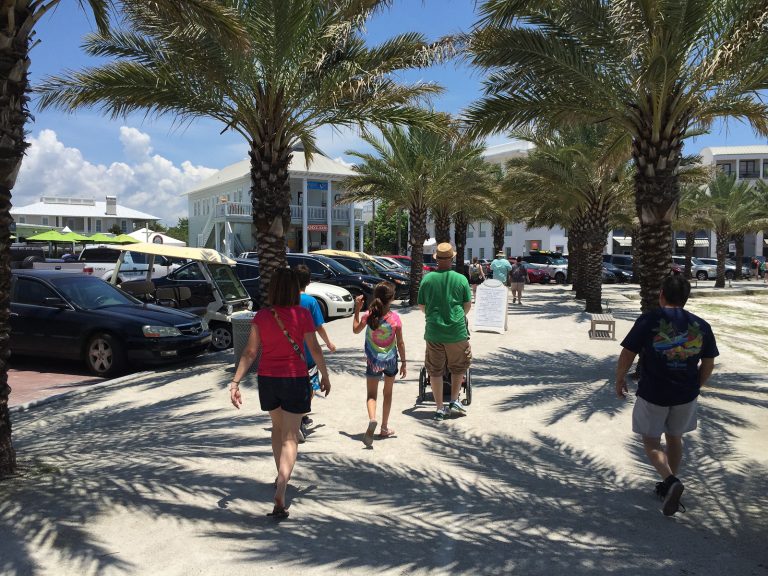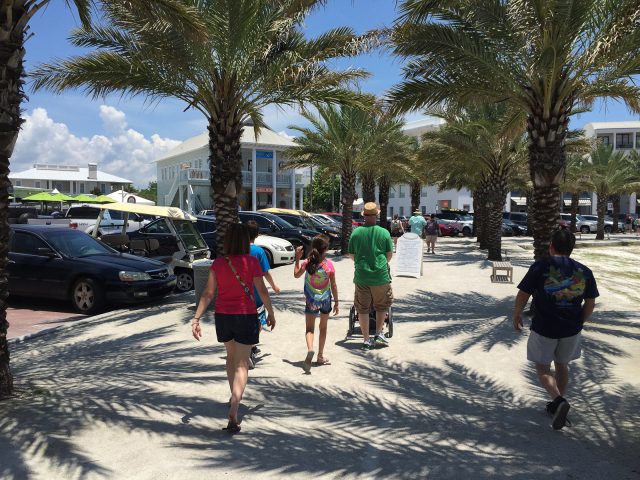 Fun Fact about Seaside: it was the location for the filming of the movie The Truman Show with Jim Carey, remember it?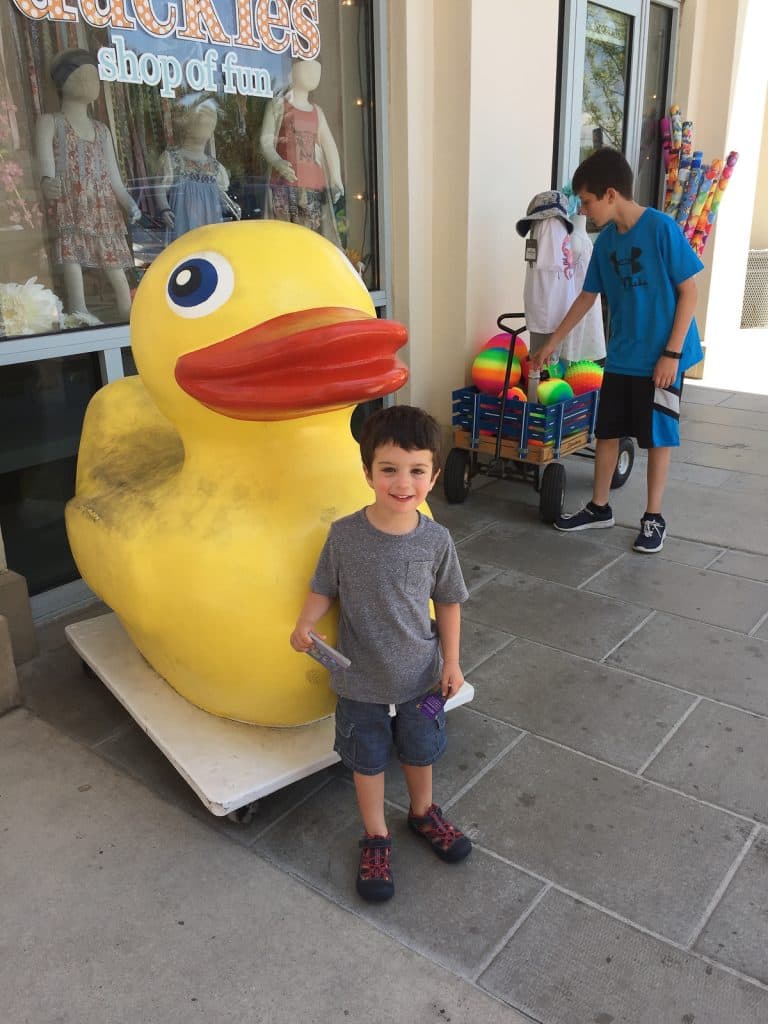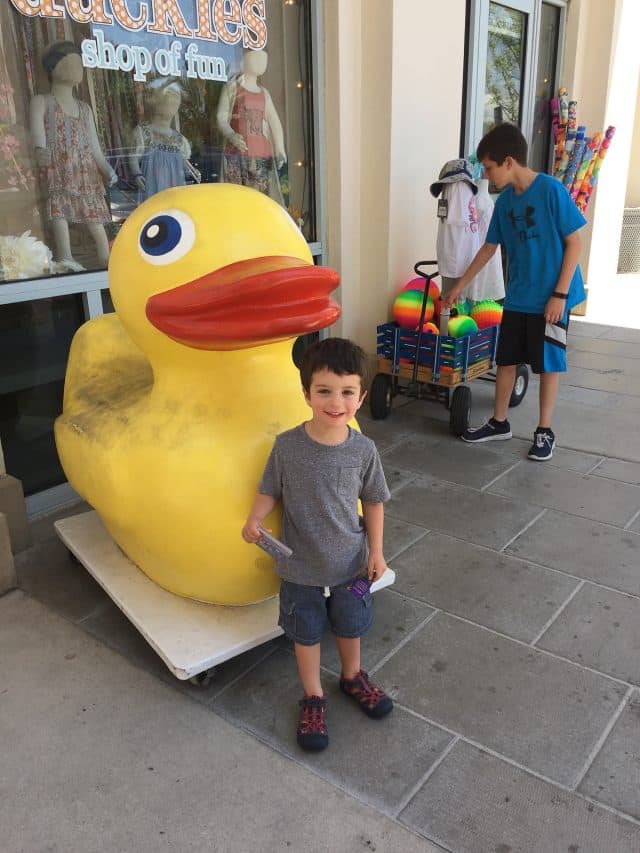 We browsed and shopped at the most adorable shops: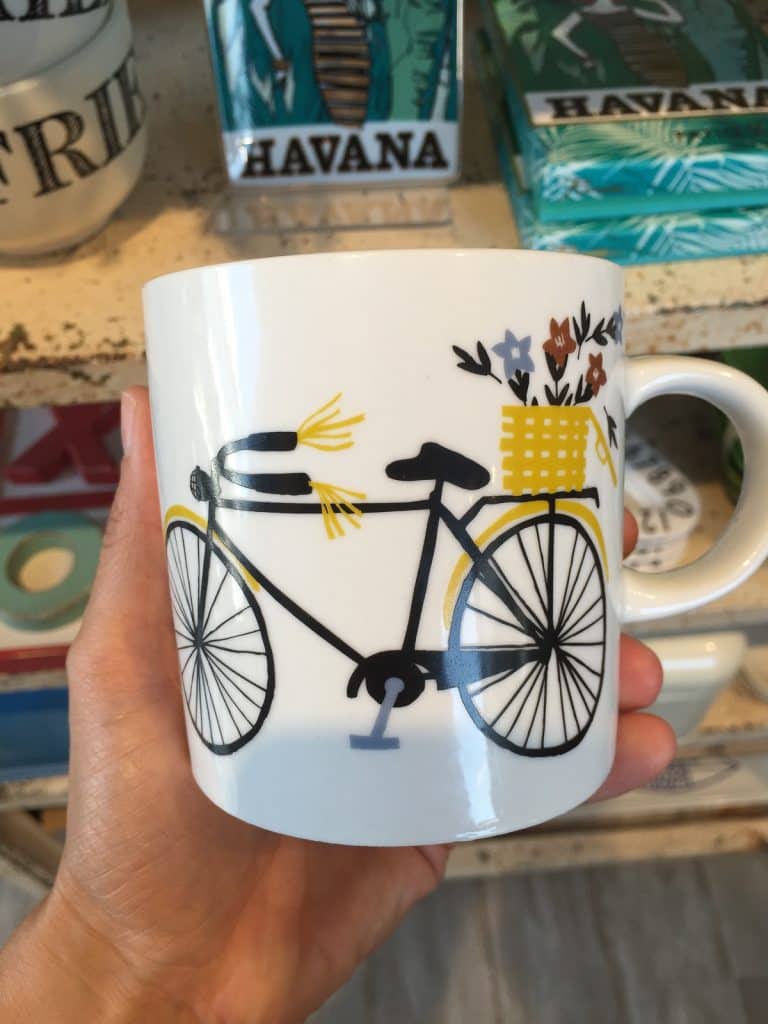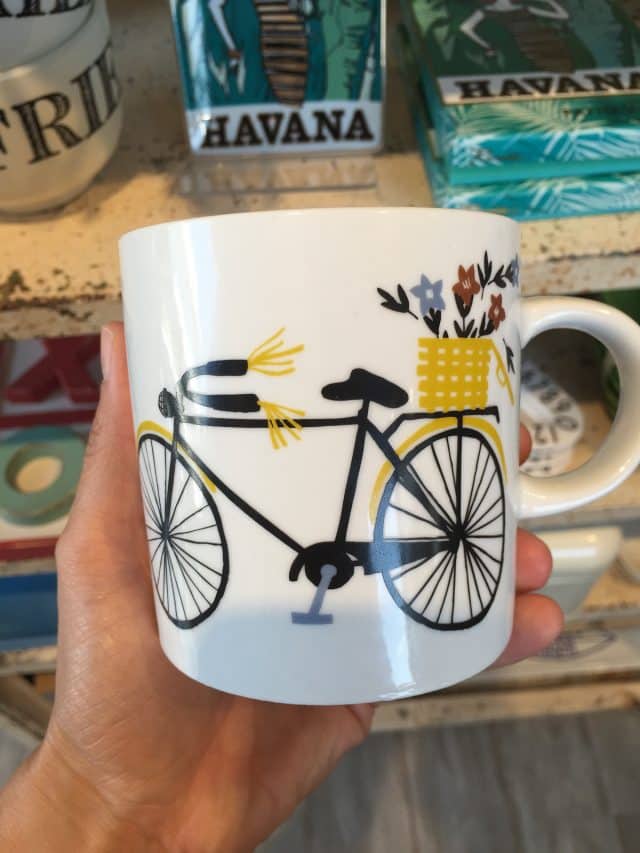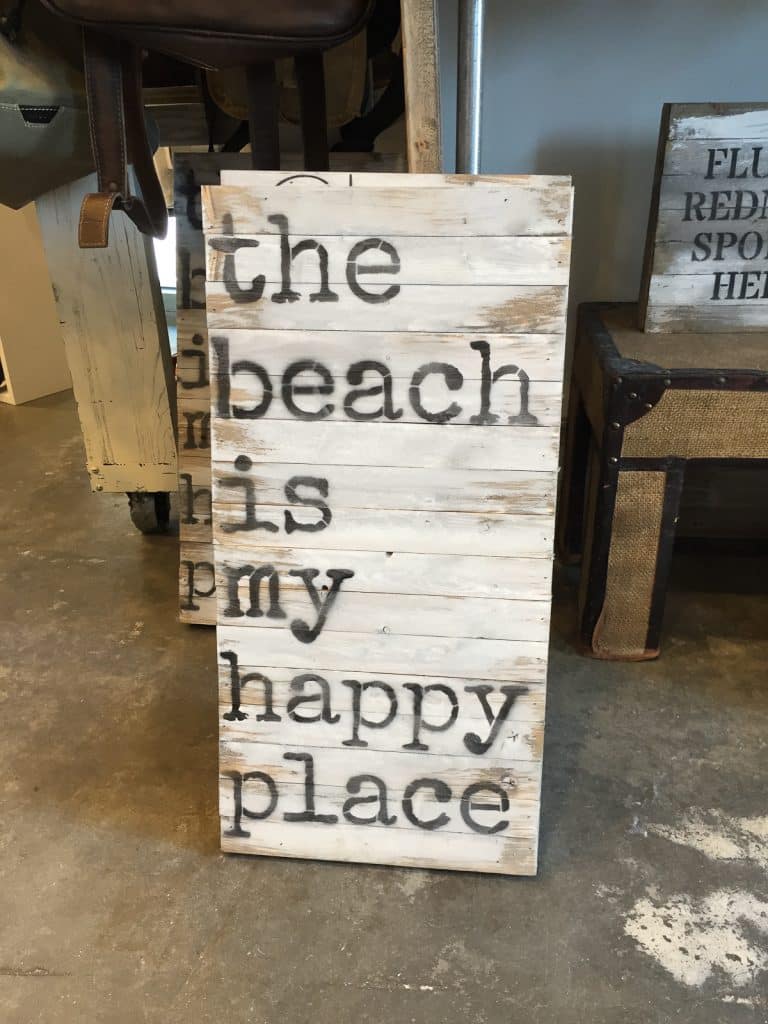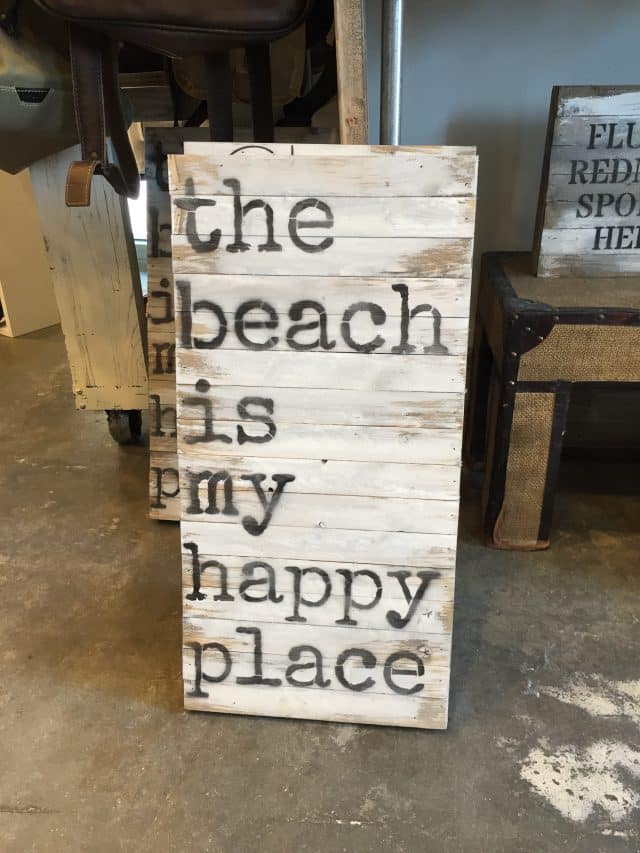 Explore Seaside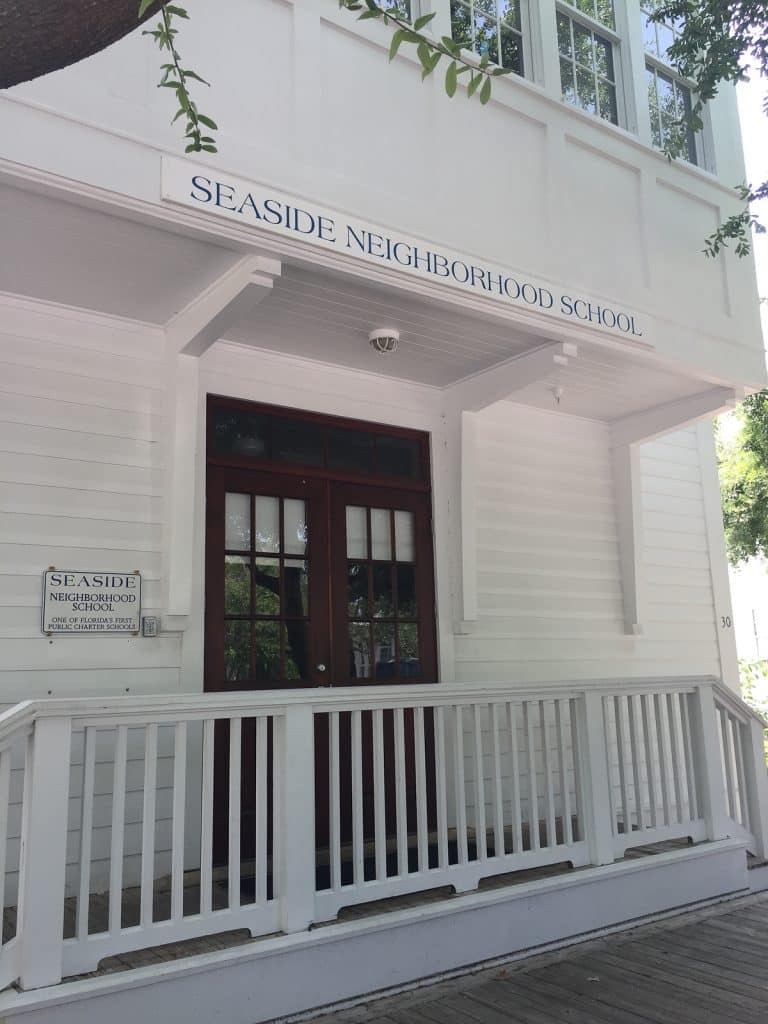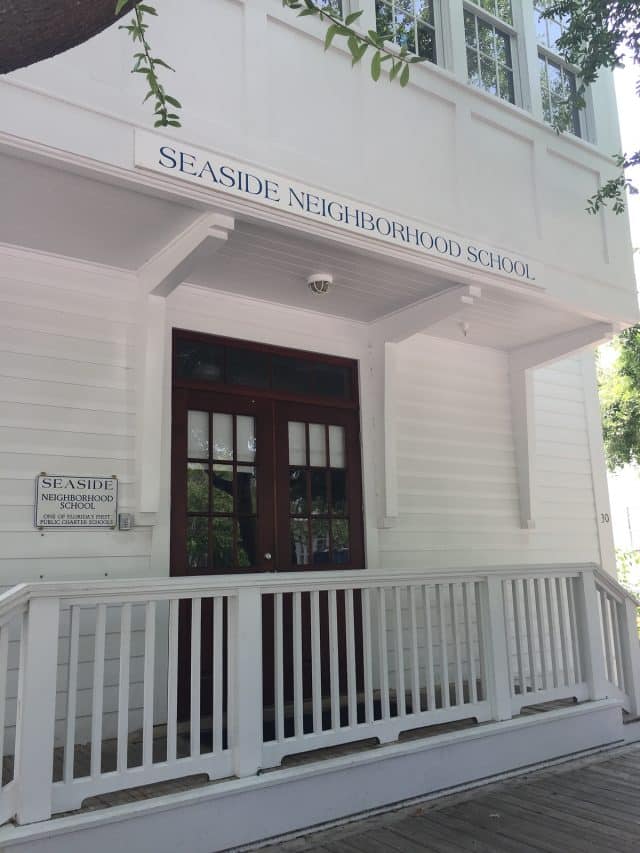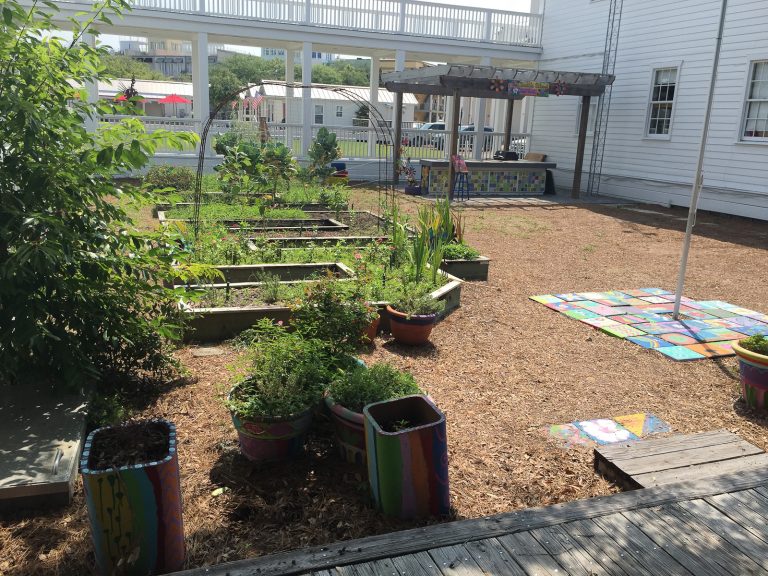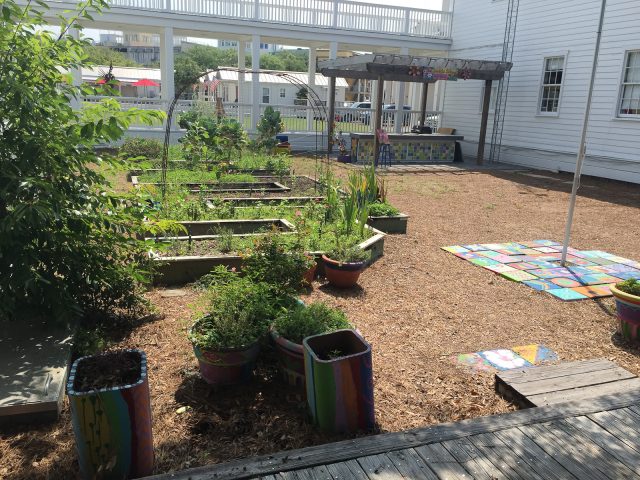 So much to explore in this little town. The school (that's its garden & courtyard pictured above), the Post Office, Chapel and Ruskin Place (pictured below).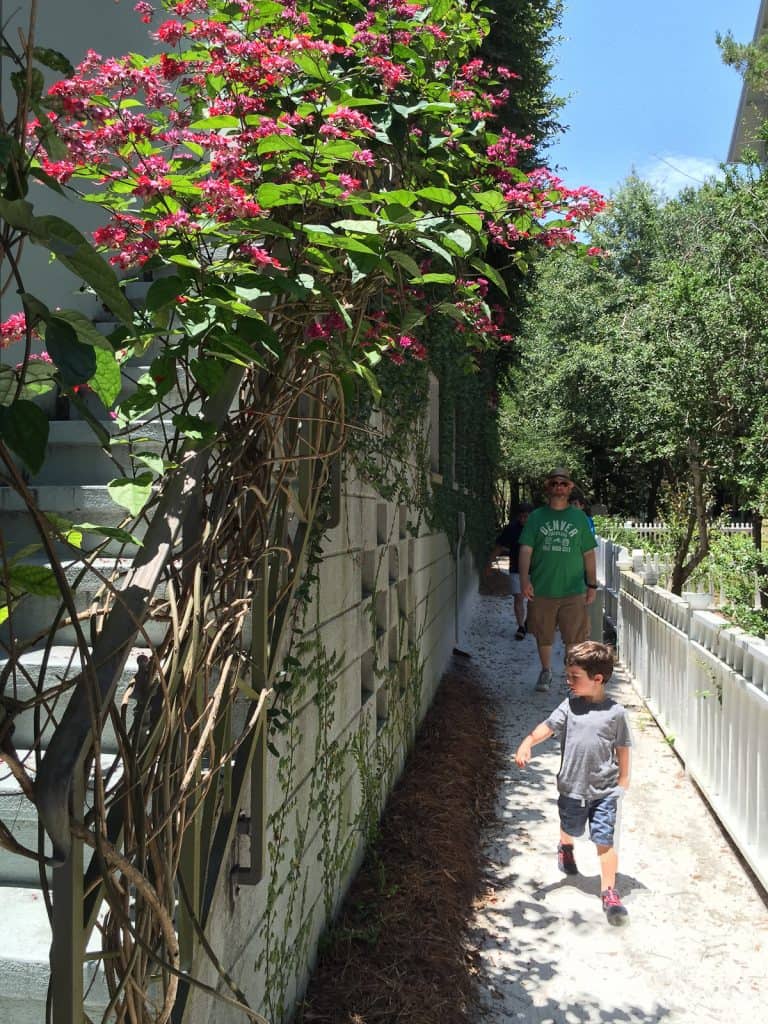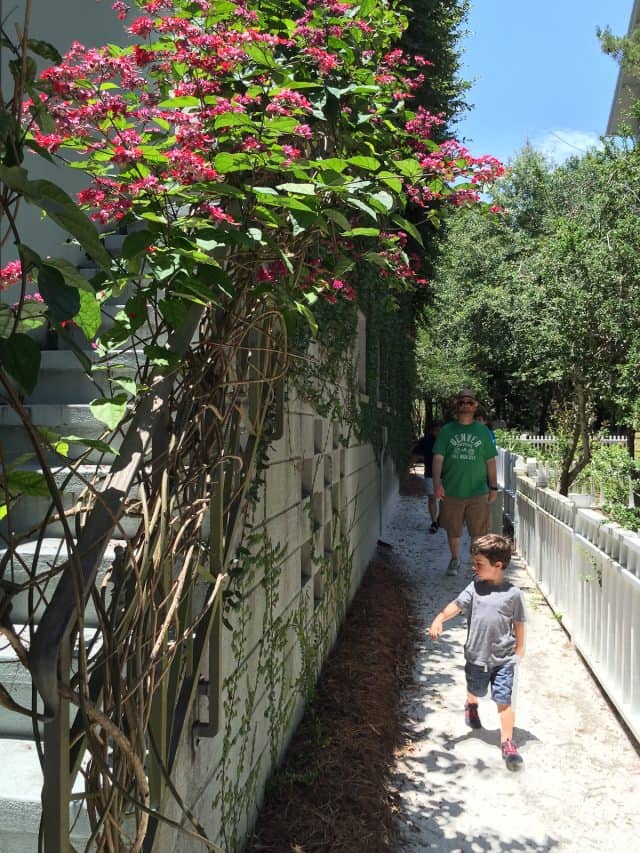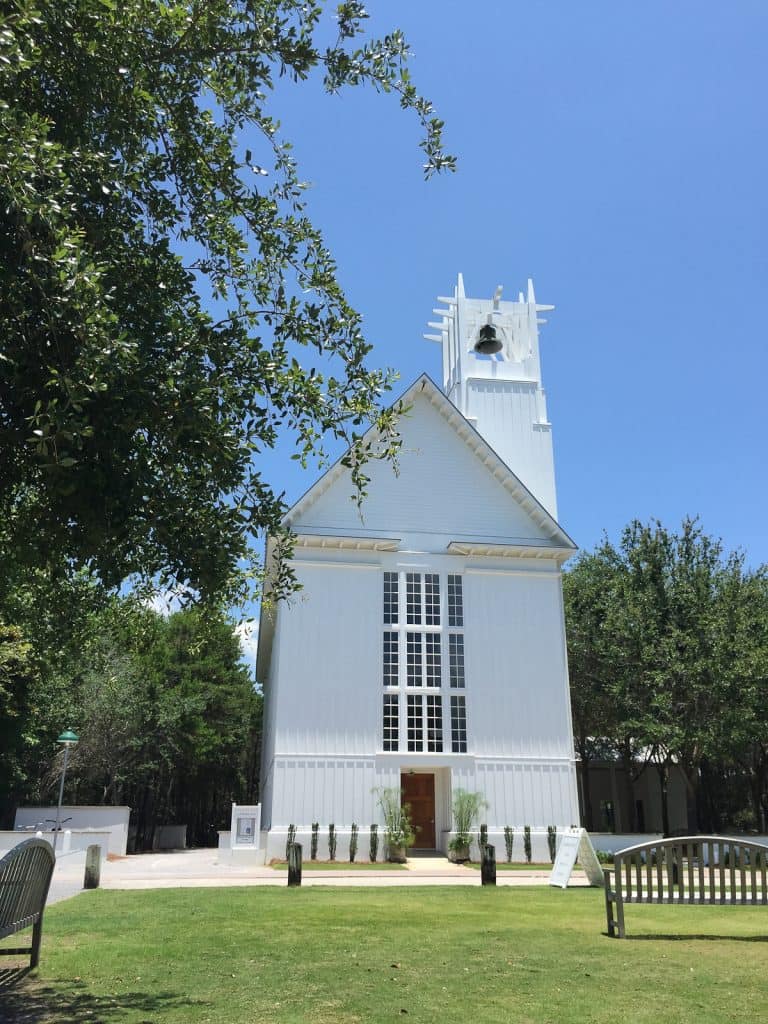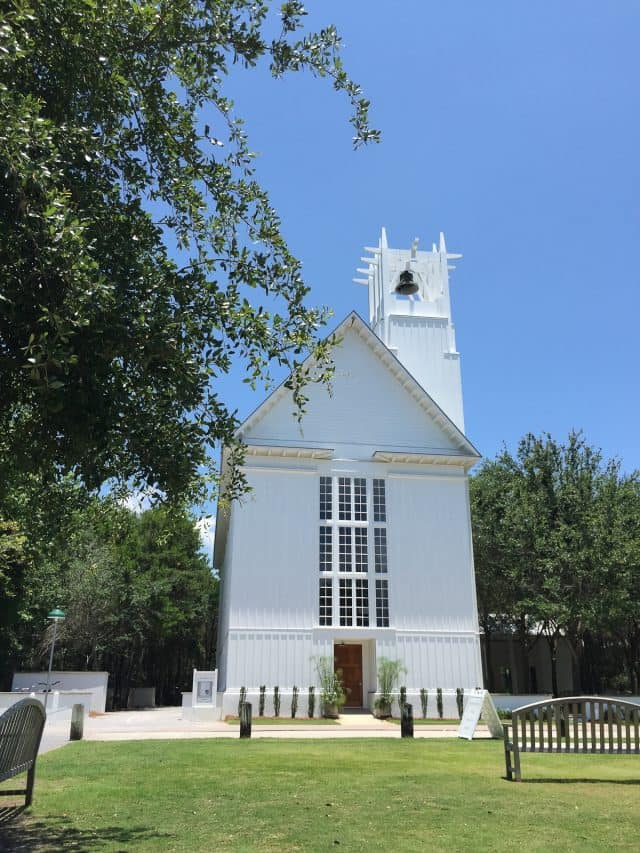 The Restaurants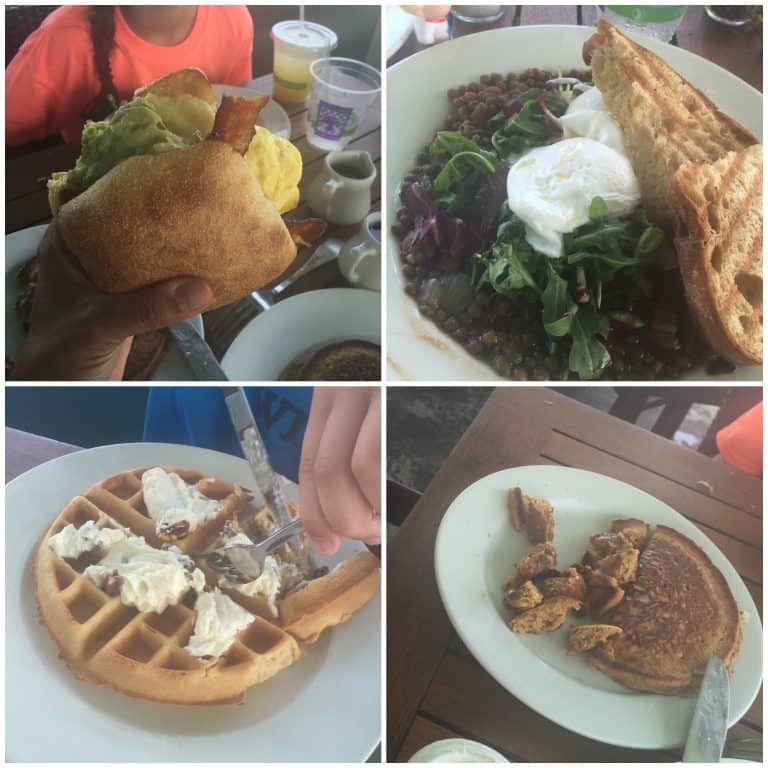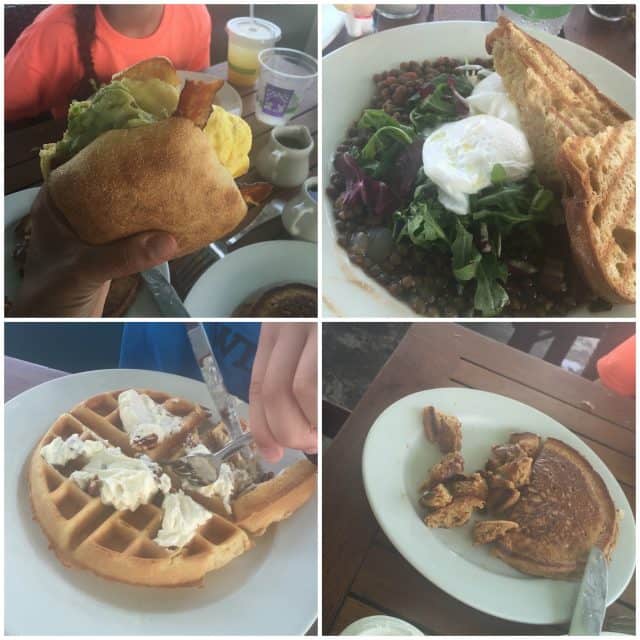 (from Bud and Alleys – Scrambled Eggs & Cherrywood Bacon Sandwich, Poached Eggs & Lentils, Belgium Waffle with Whipped Ricotta, Sweet Potato Pancakes)
In Seaside, we ate at two restaurants
Lunch at Southern Cafe (Mojitos!!! I had the Mediterranean Salad, all the food was so good.)
Brunch at Bud and Alley's (shown above and below)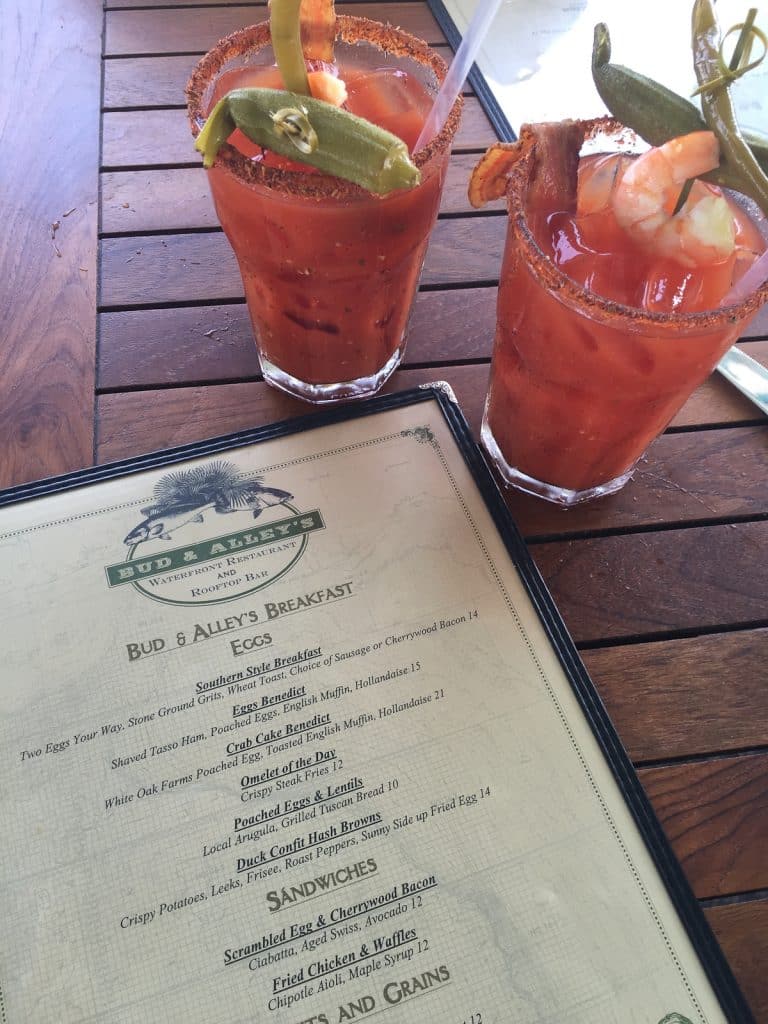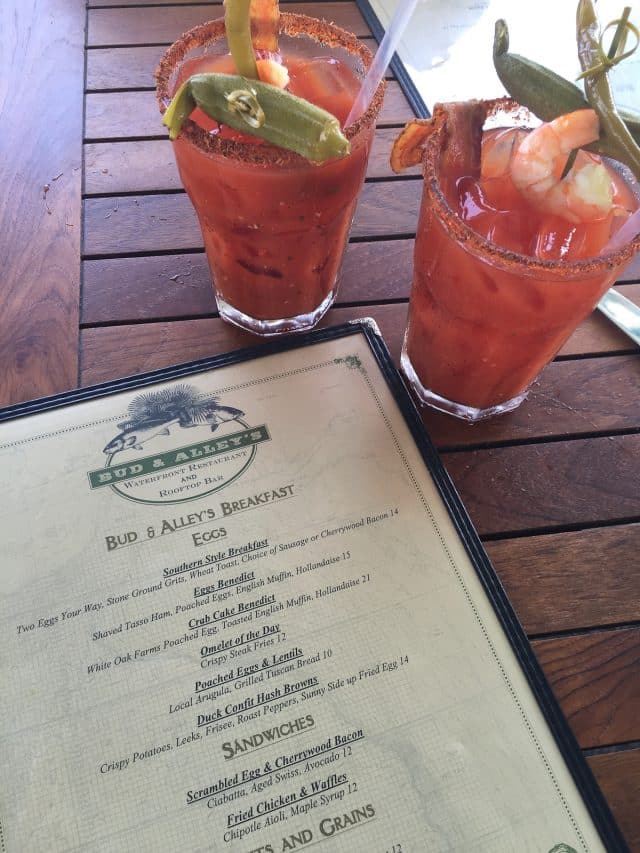 Just minutes from Seaside is an AWESOME family and friend hangout called The Hub. It's literally set up like a huge backyard with all types of seating, an outdoor movie, music, food stands and bars. We were there to have some dinner, get fresh air and they happen to be showing a Star Wars movie. So much fun for a group or family.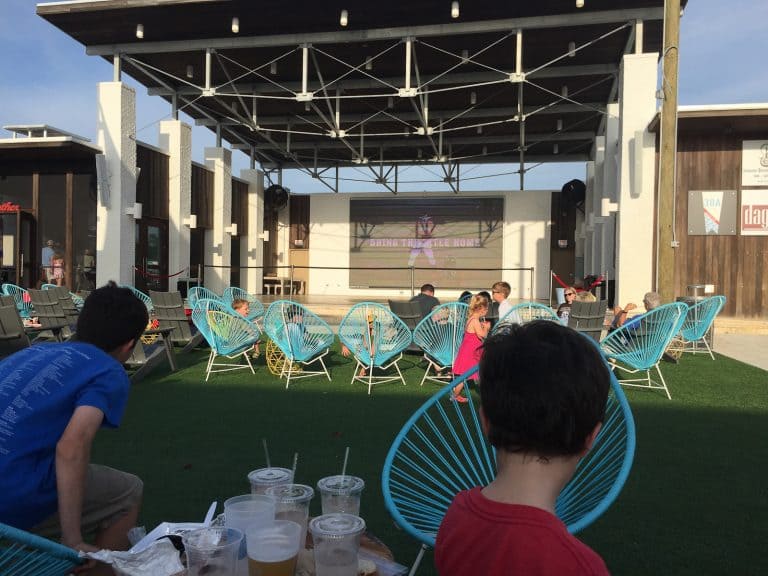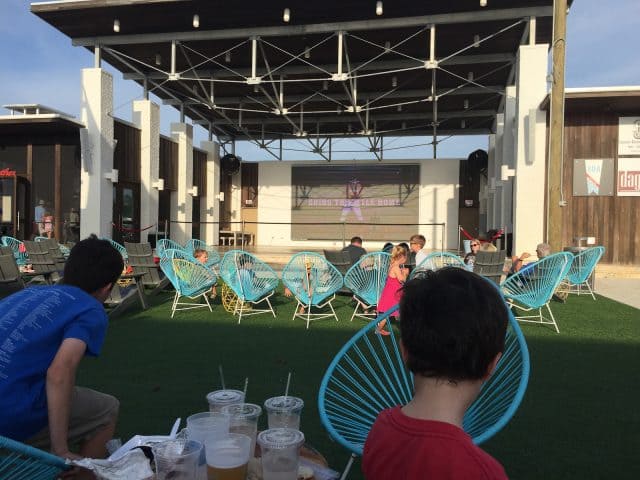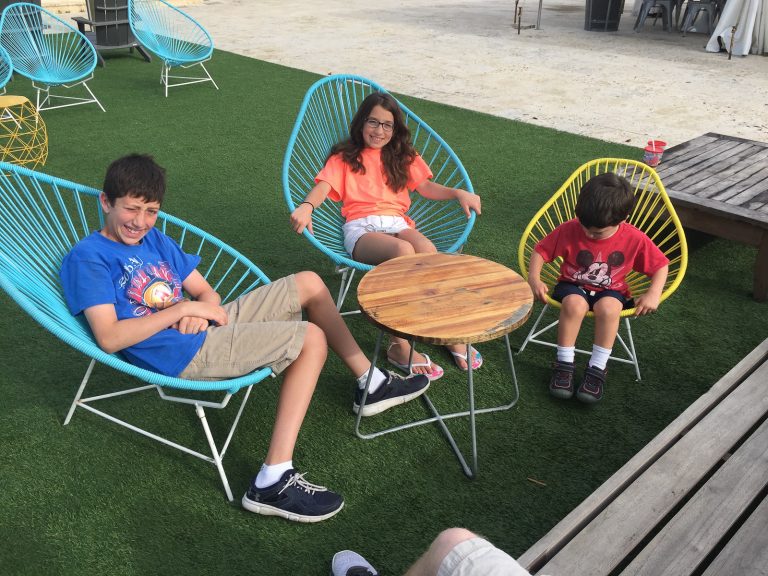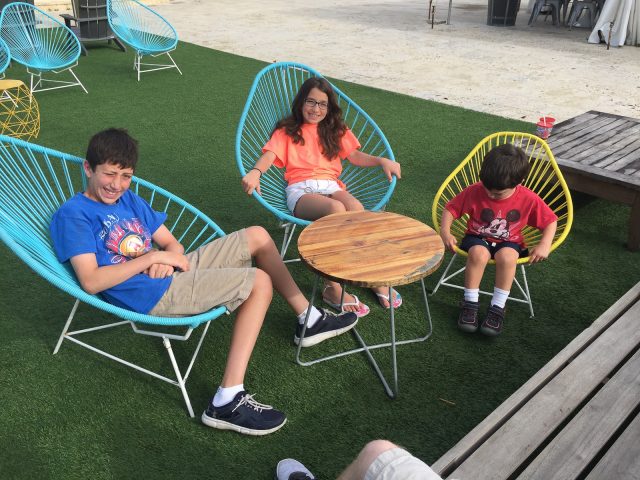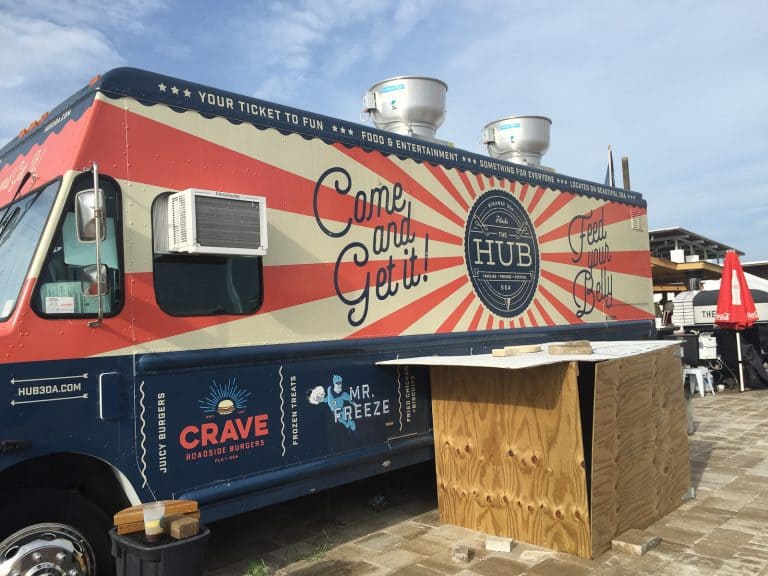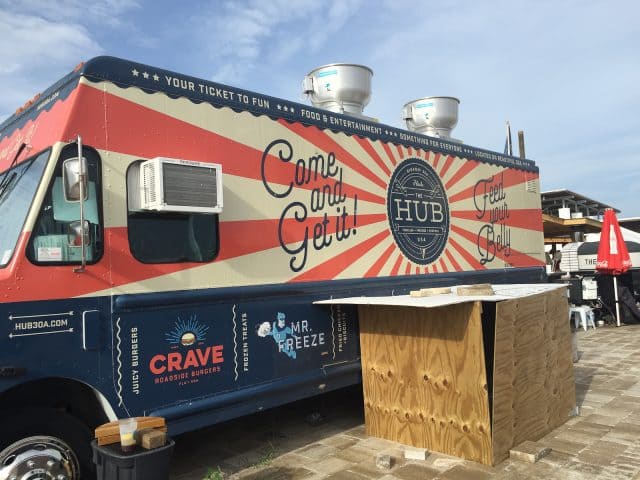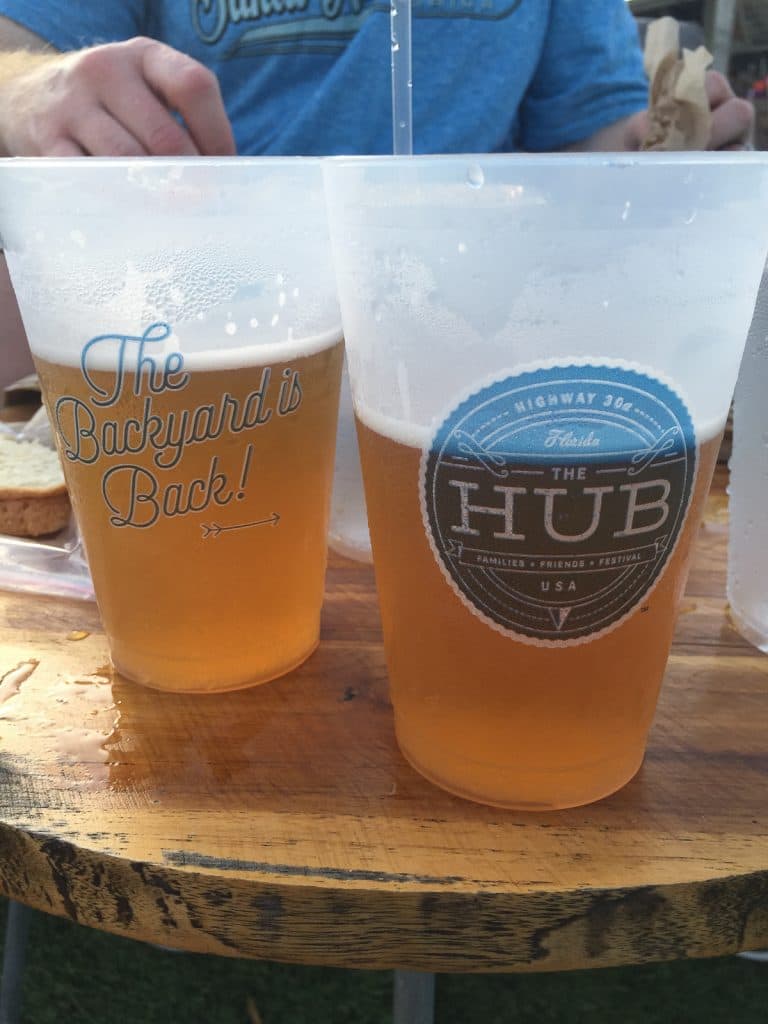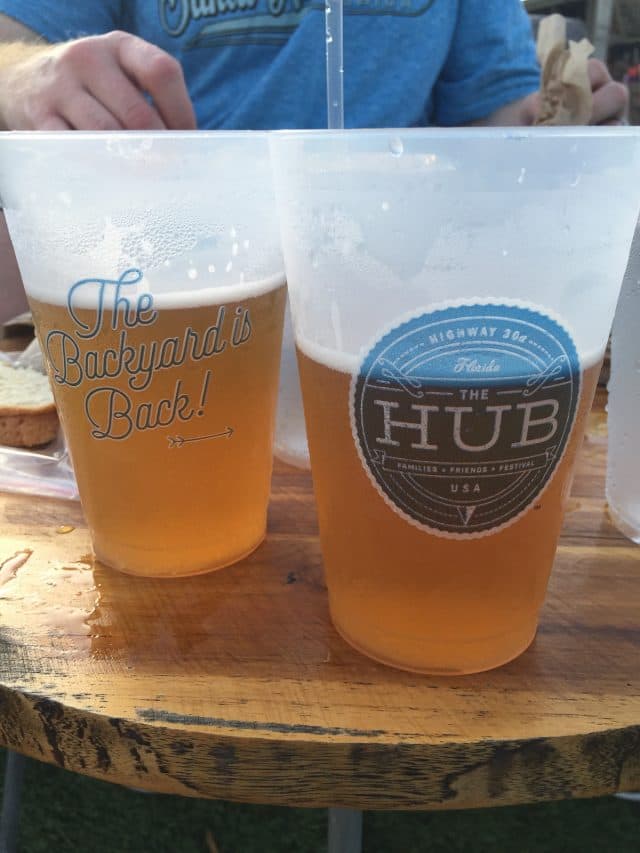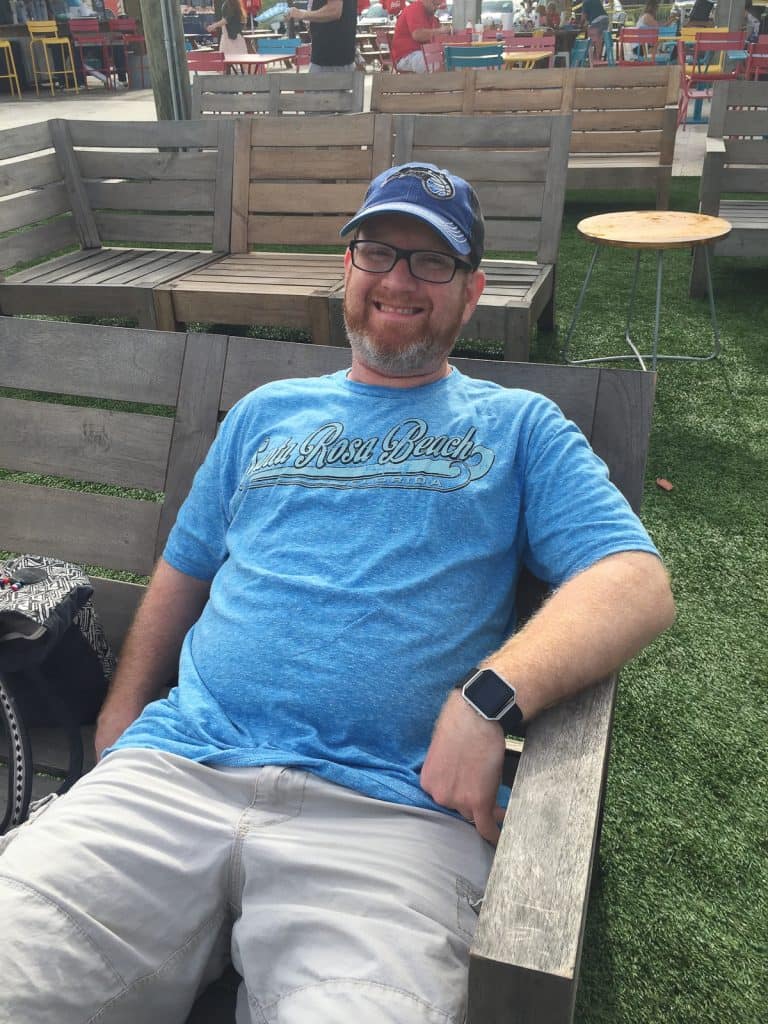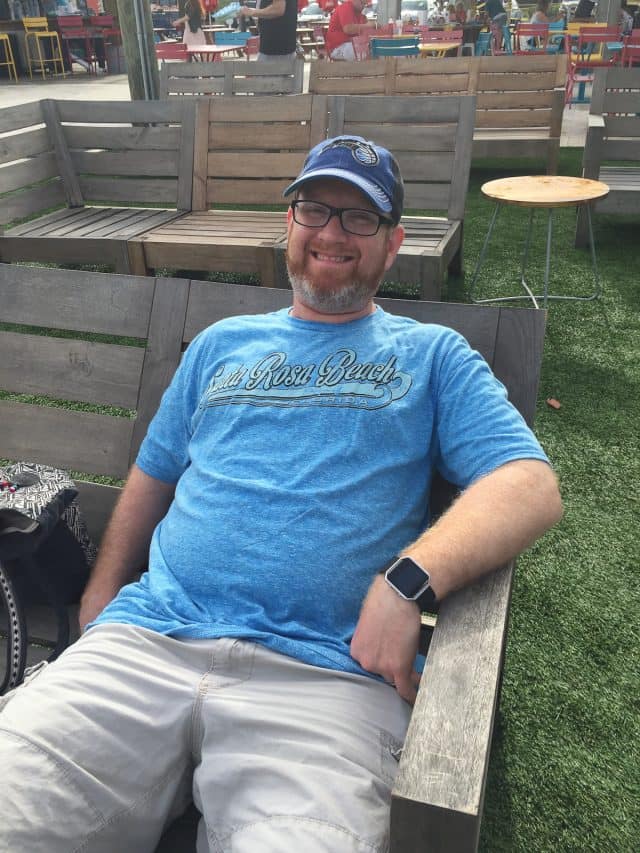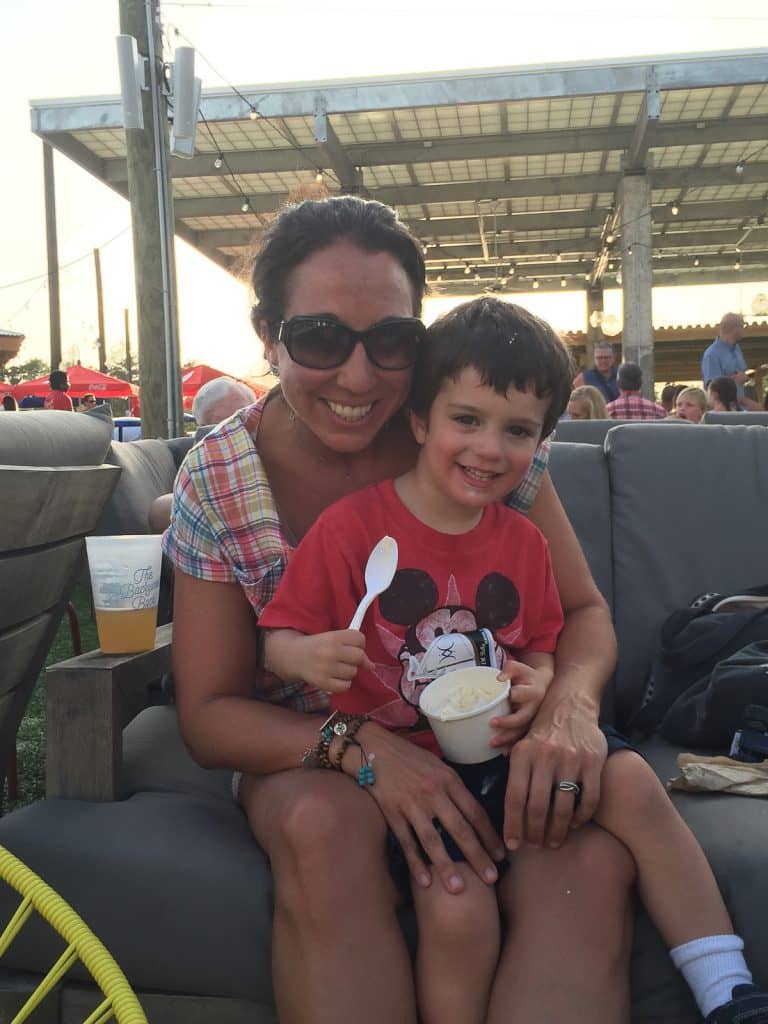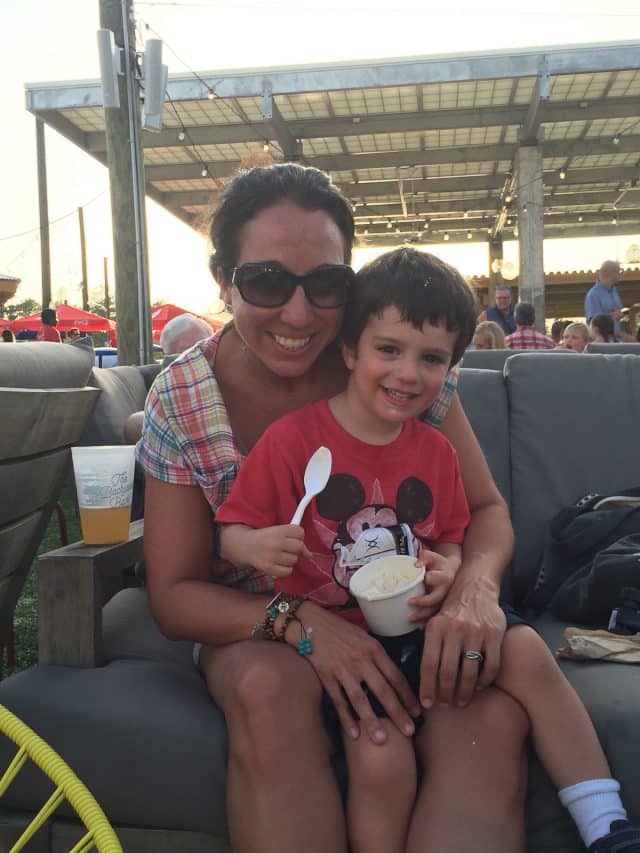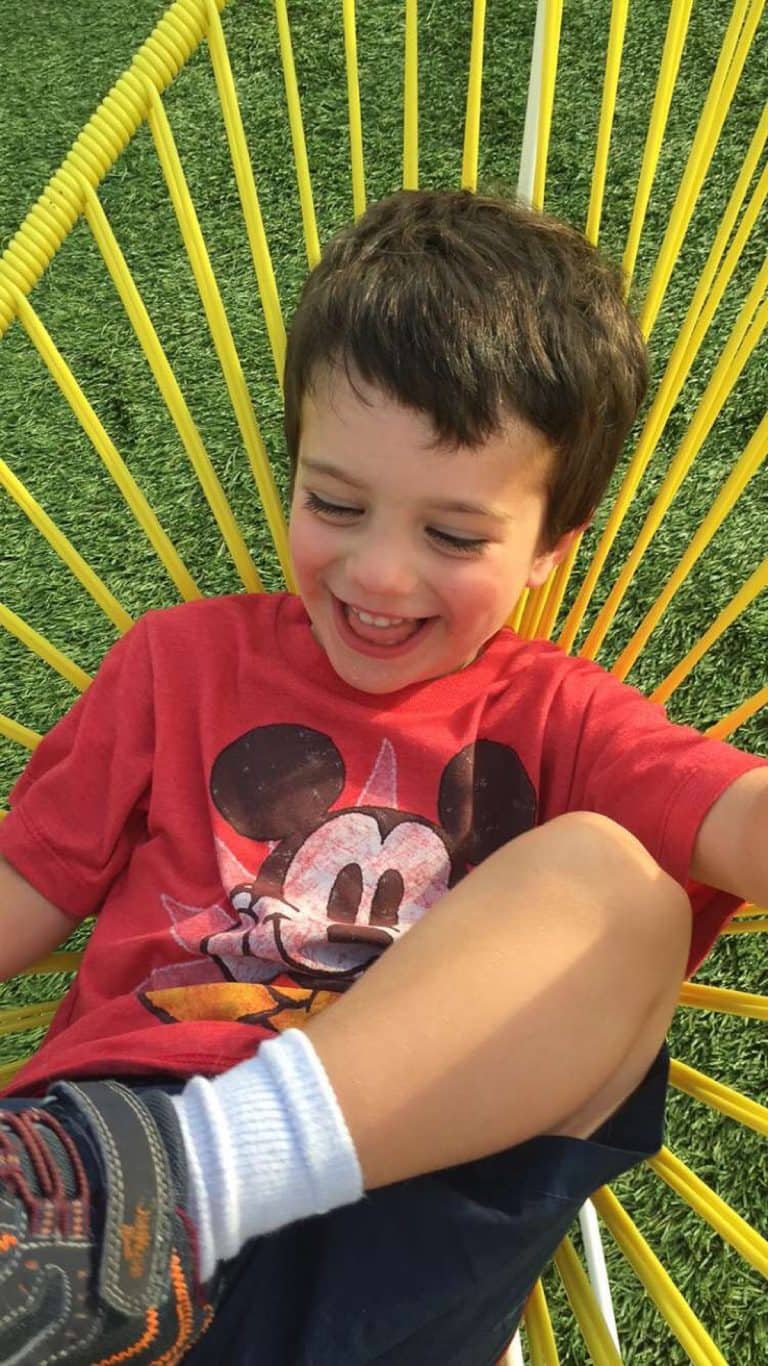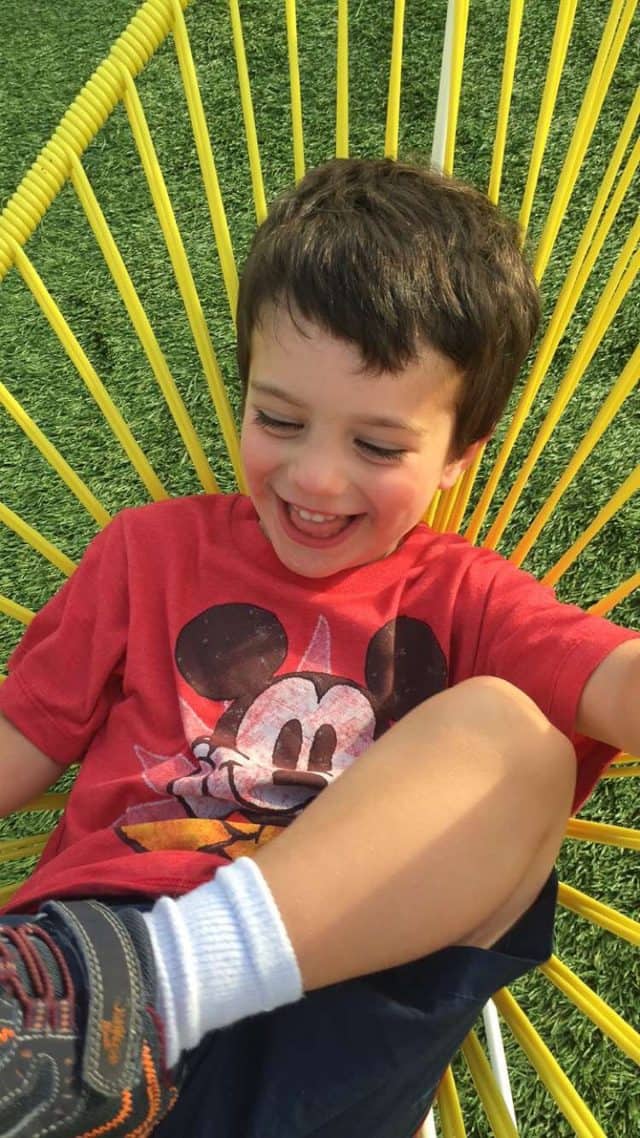 We only made it for so long before… 🙂 🙂 🙂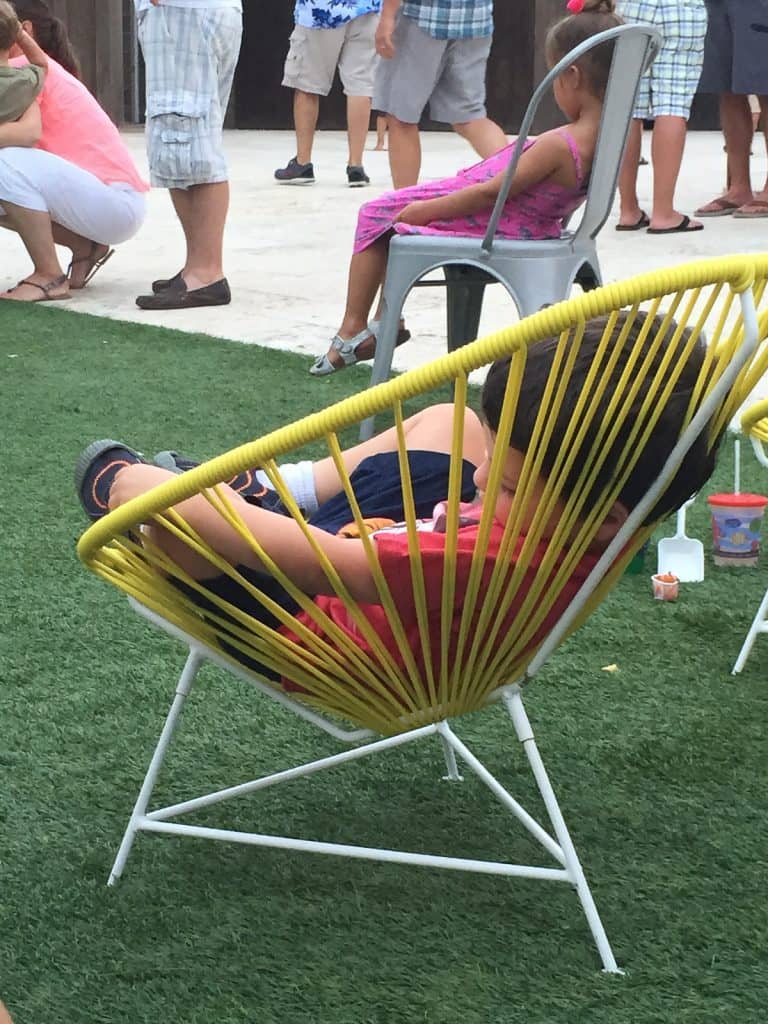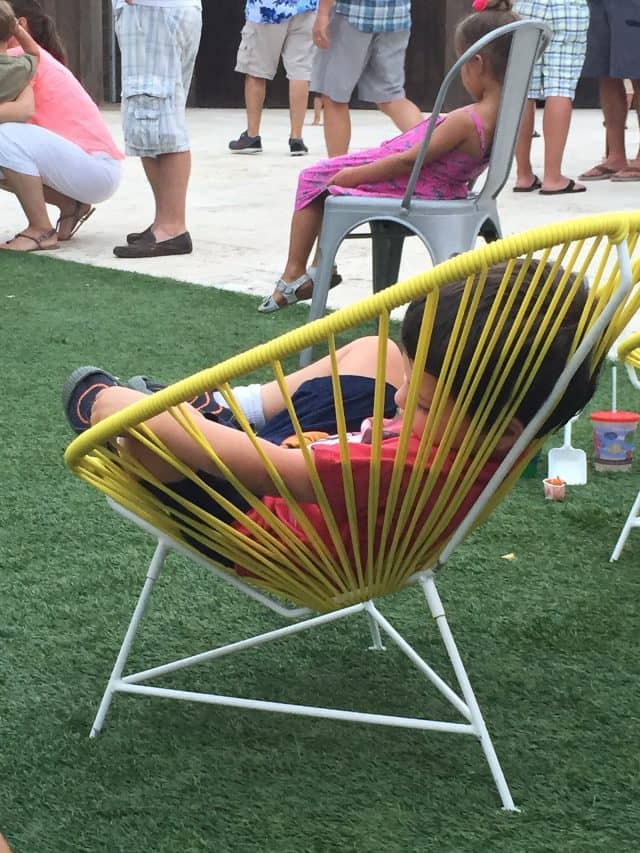 Blue Mountain Beach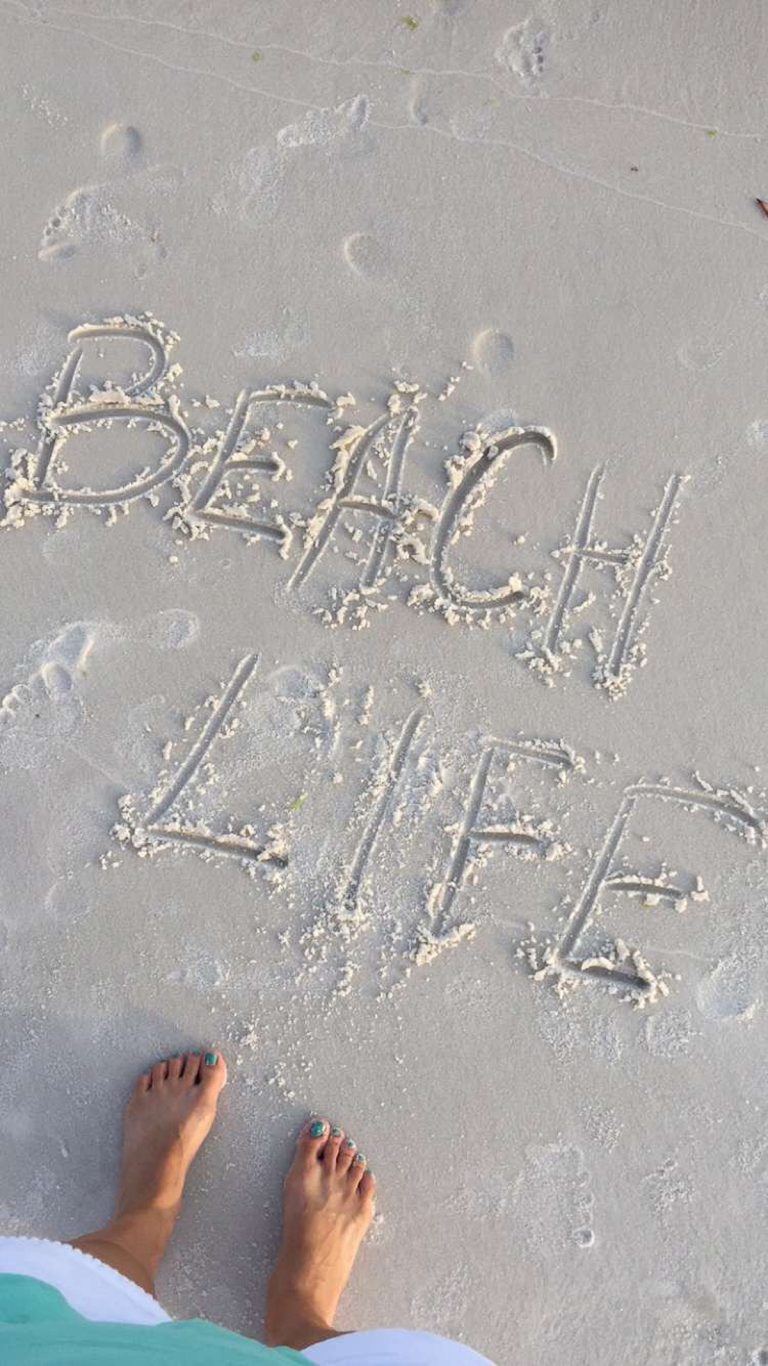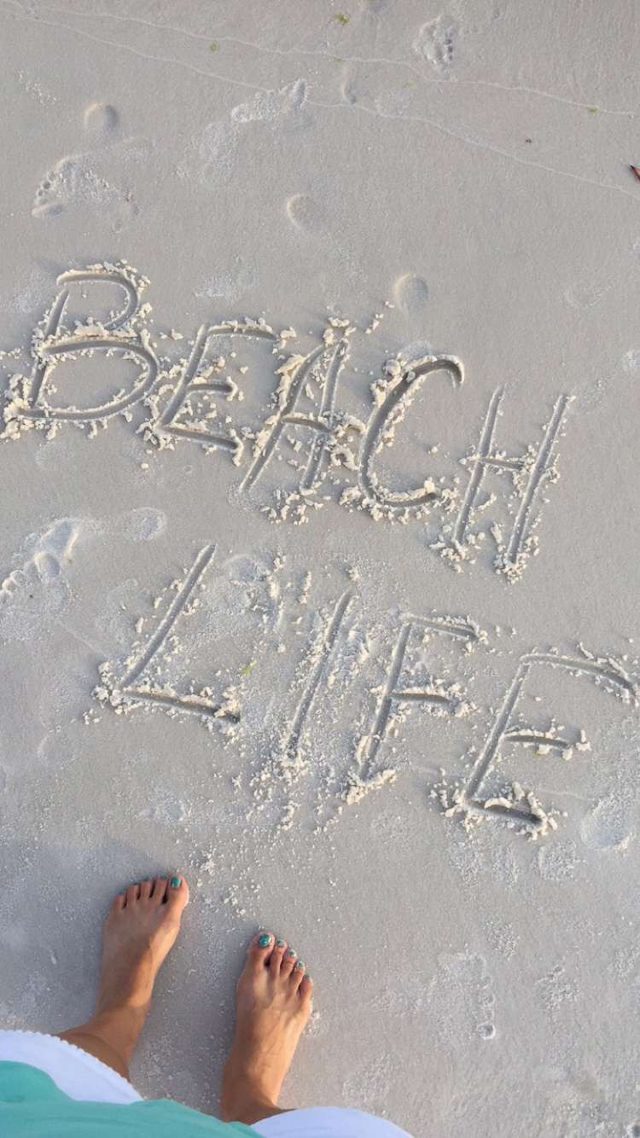 Back to my little slice of paradise…Blue Mountain Beach. You have no idea. Our days were spent in the pool, kayaking, on the beach, reading, playing board games, barbecuing and exploring the area. We found and visited this ice cream shop (pretty often) nearby – Blue Mountain Creamery – and I've been dreaming about it ever since.
We stayed at a property on Big Redfish Lake (<– you'll have to read about the very unique natural phenomena that occurs right here! I <3 Nature.).
Our transportation to the beach every day was on a pontoon boat, driven by the same hospitable Captain and crew every day…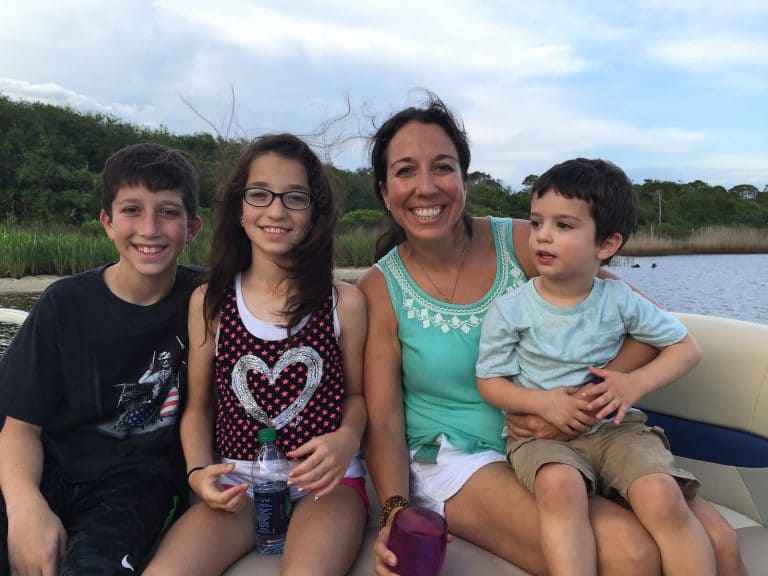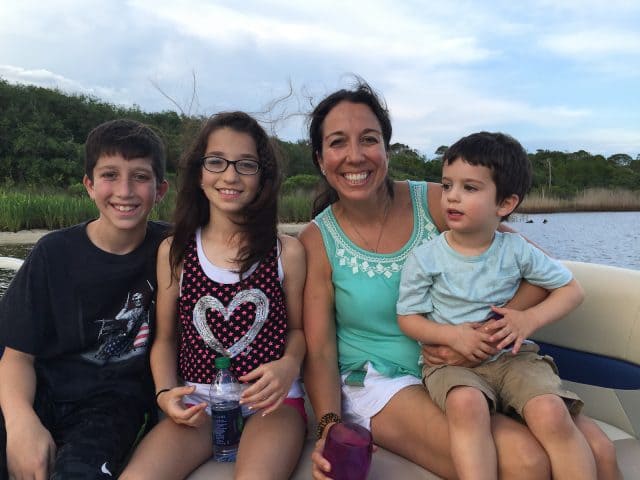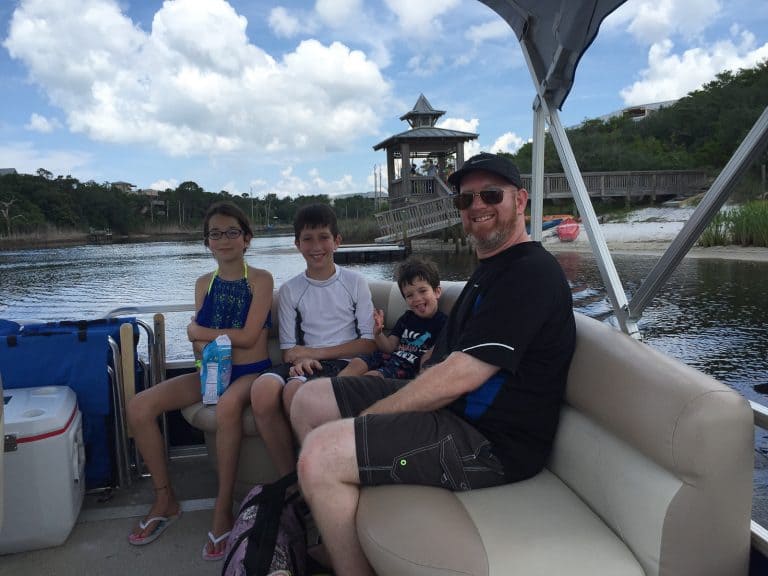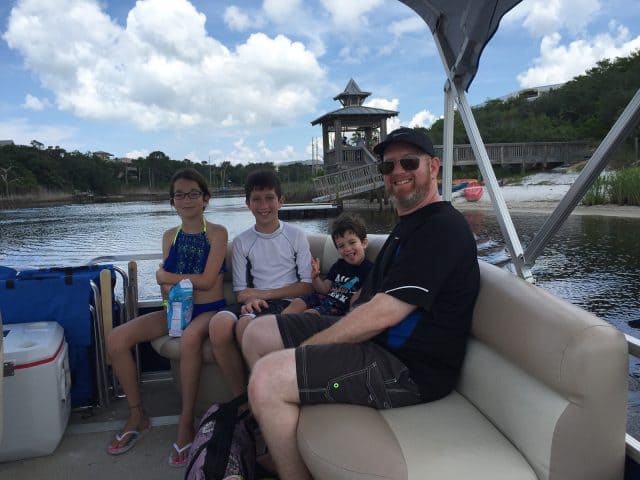 Or…you could kayak.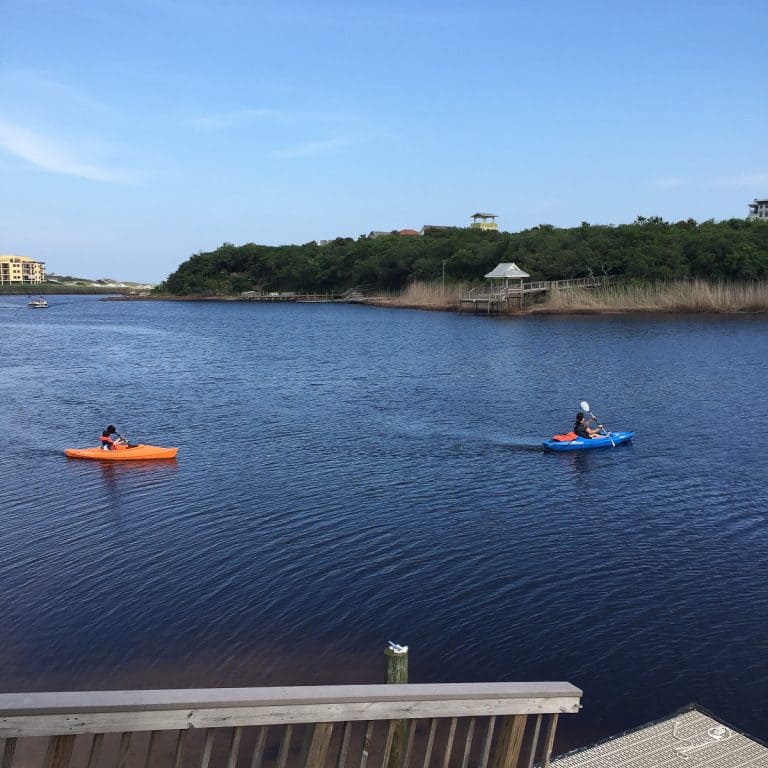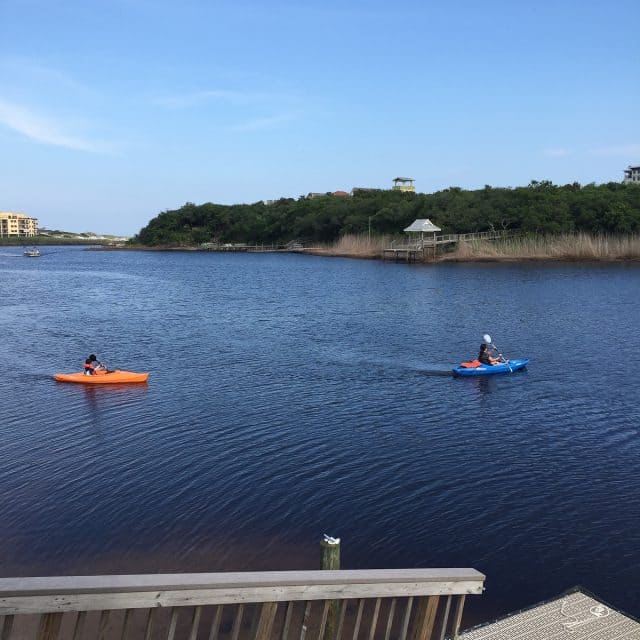 Our view as we pulled up to the beach (it was literally few minute boat ride)…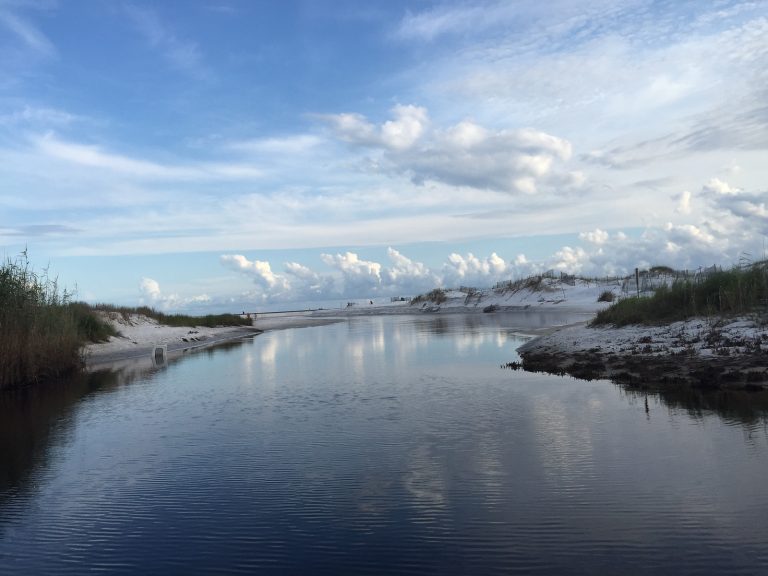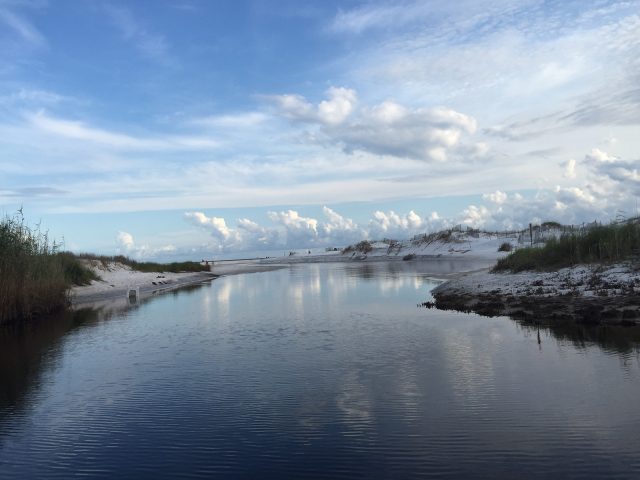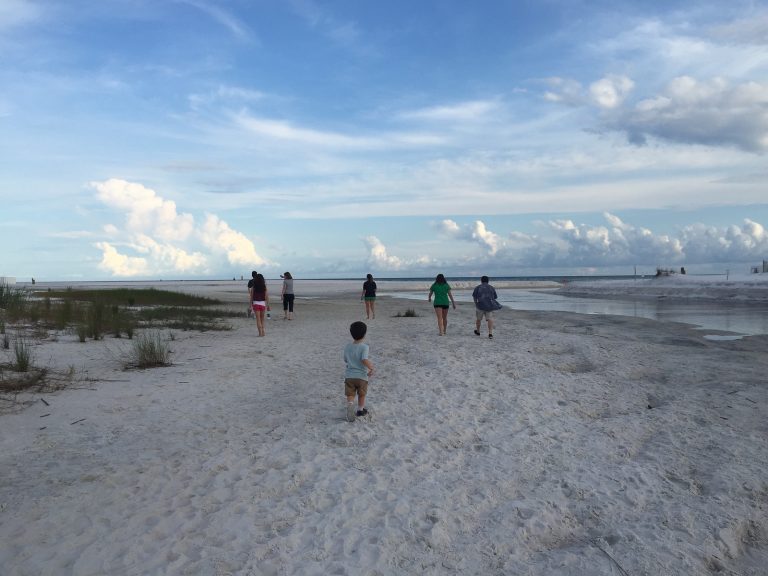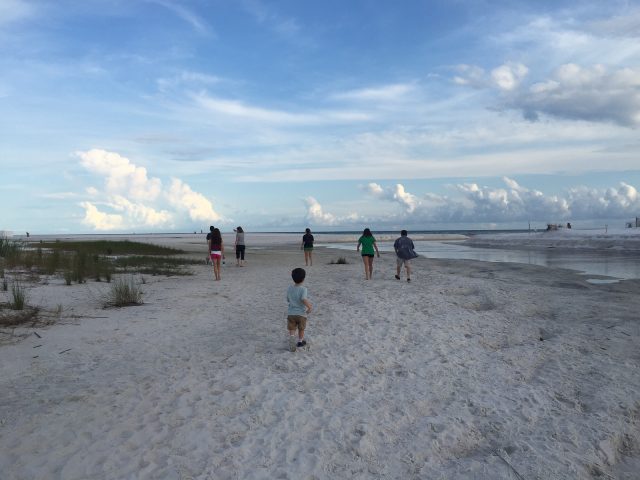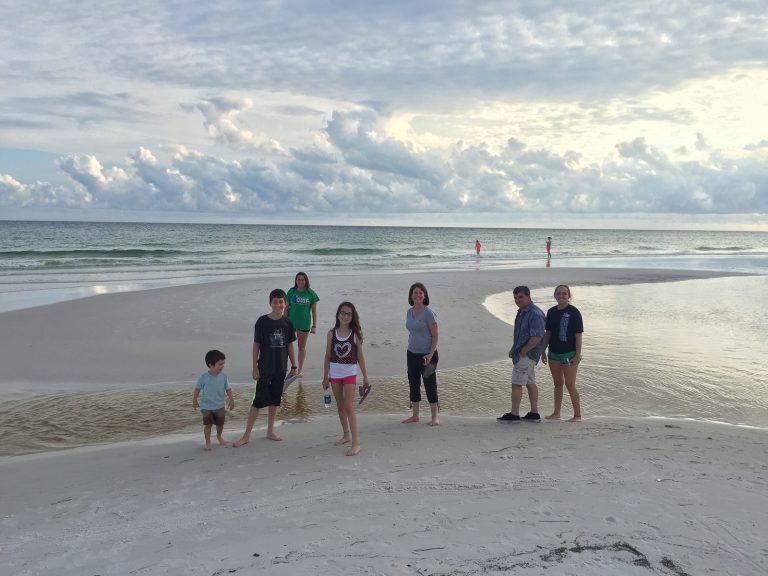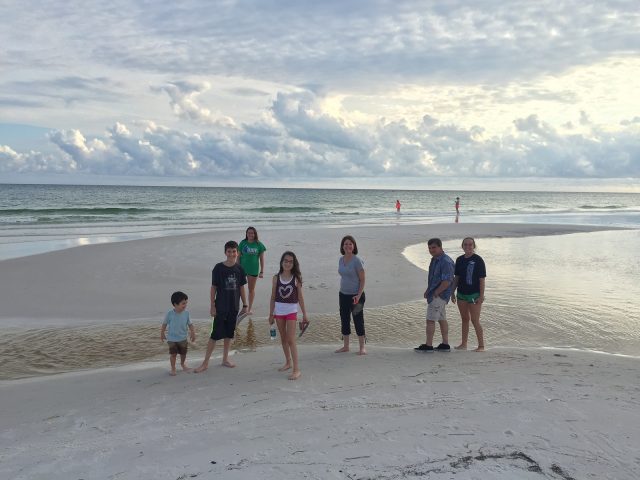 Looking for crabs!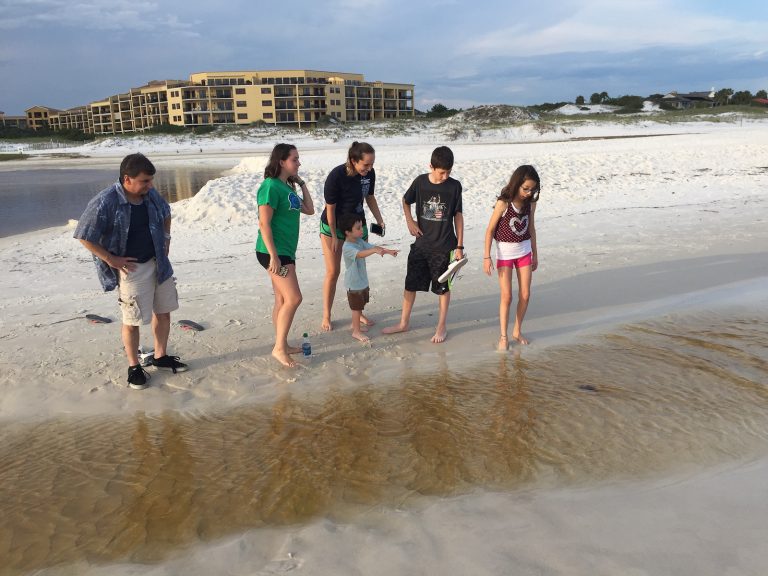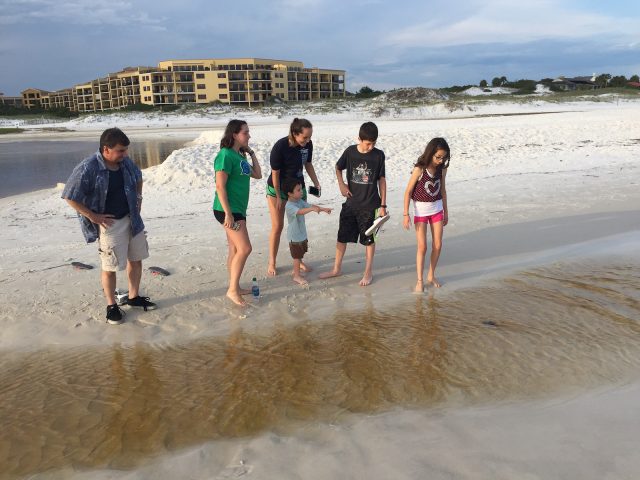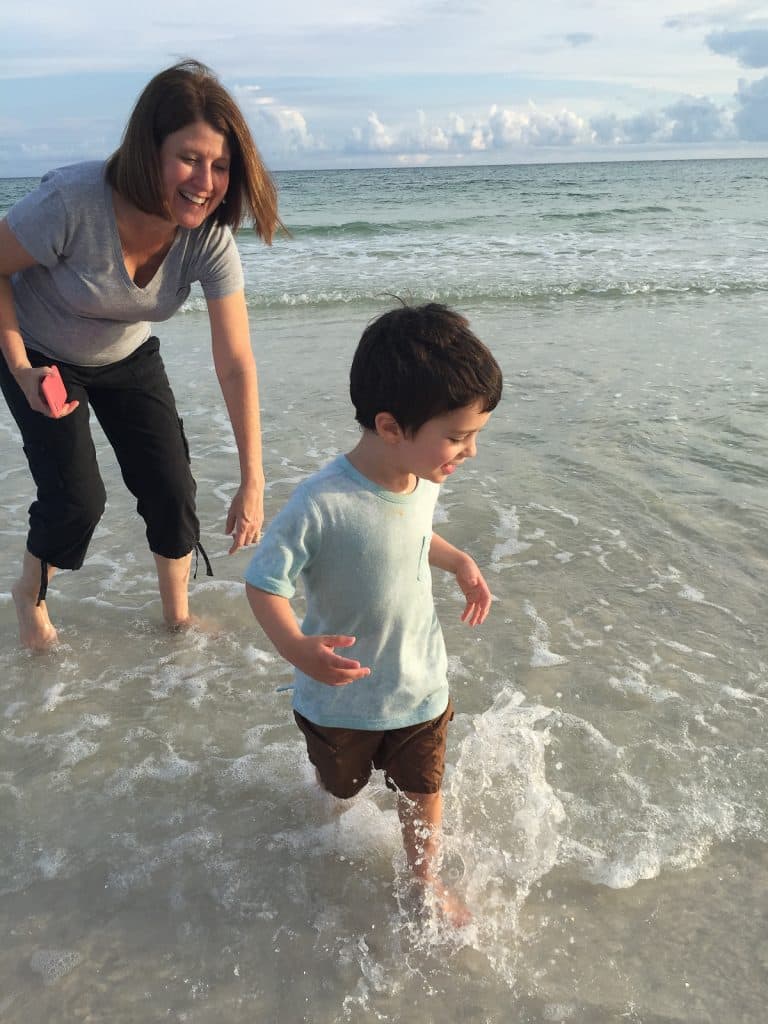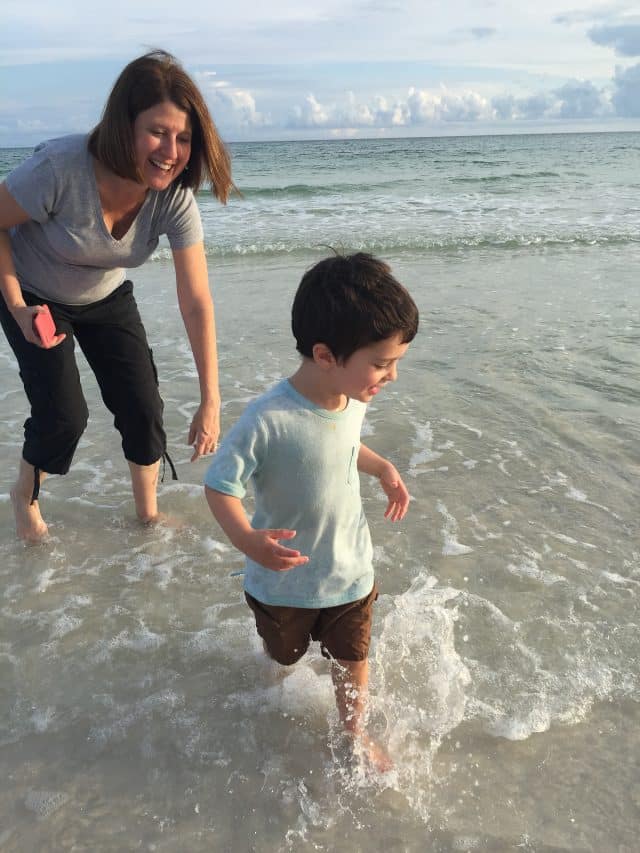 I learned how to kayak!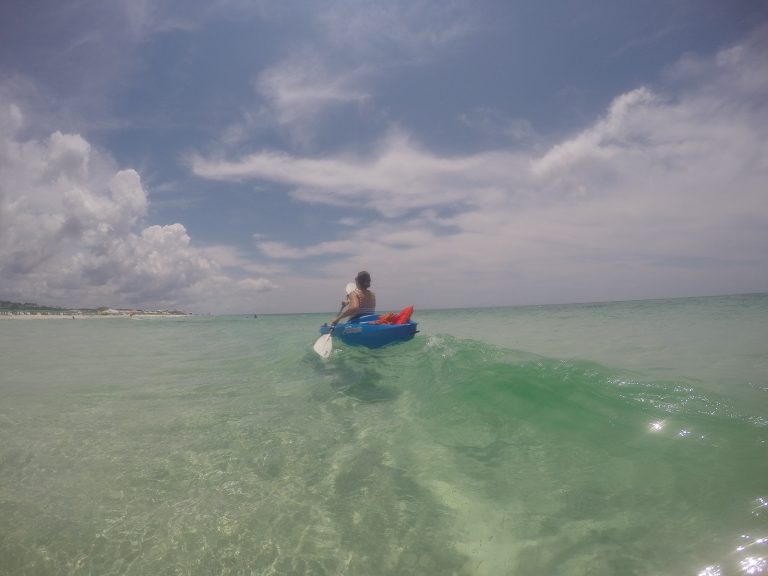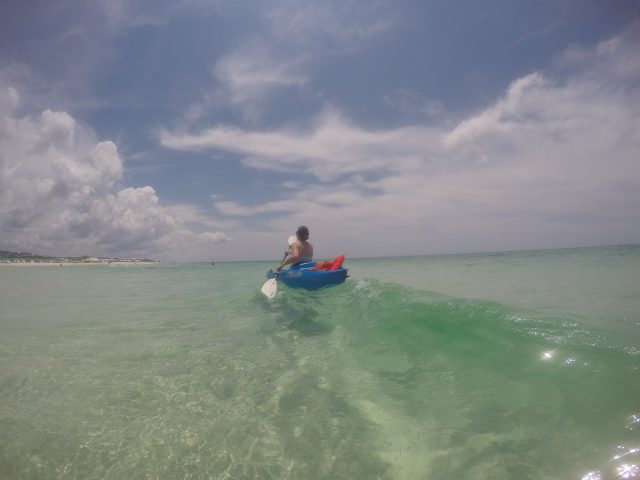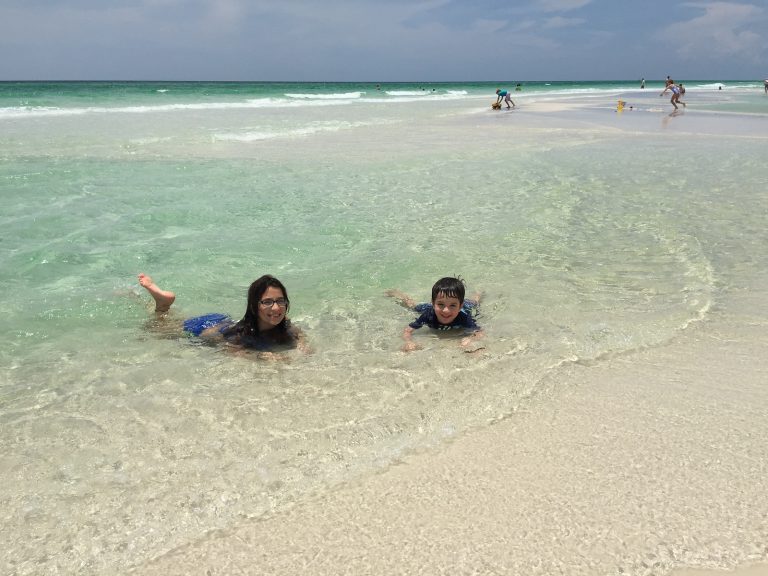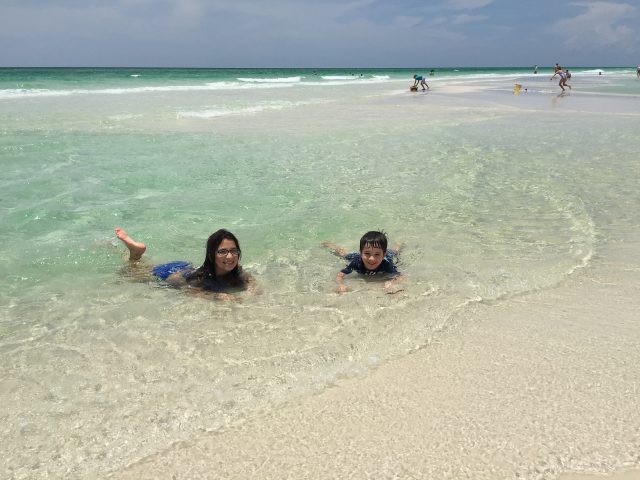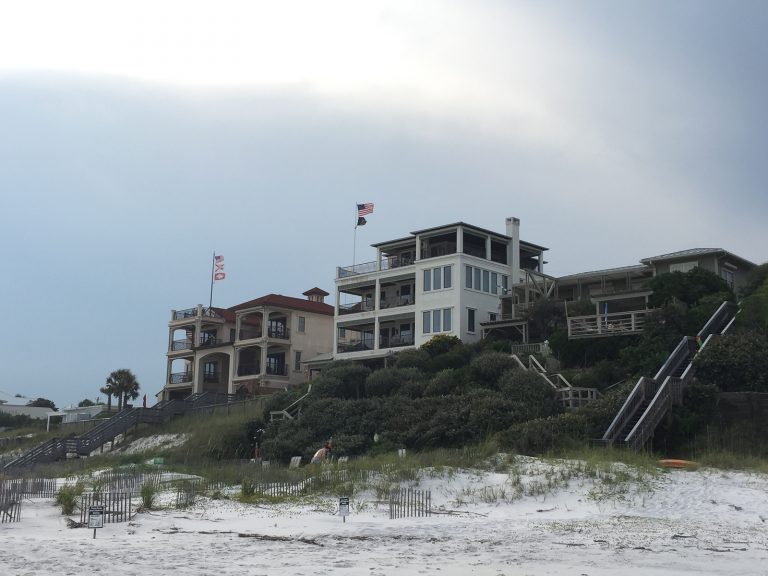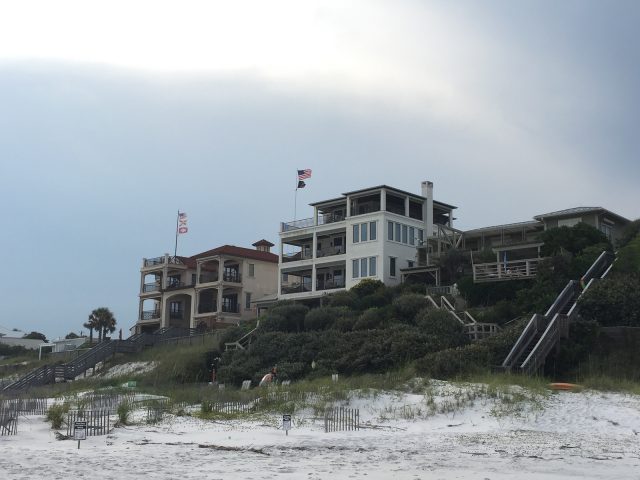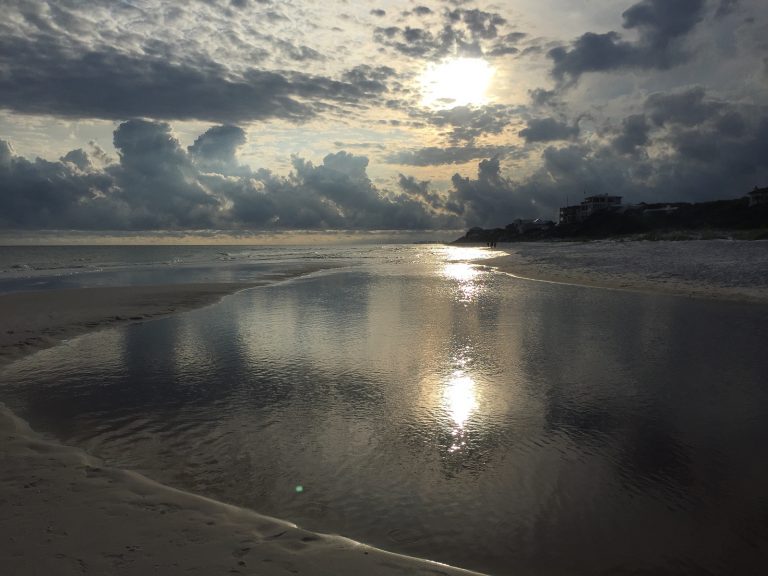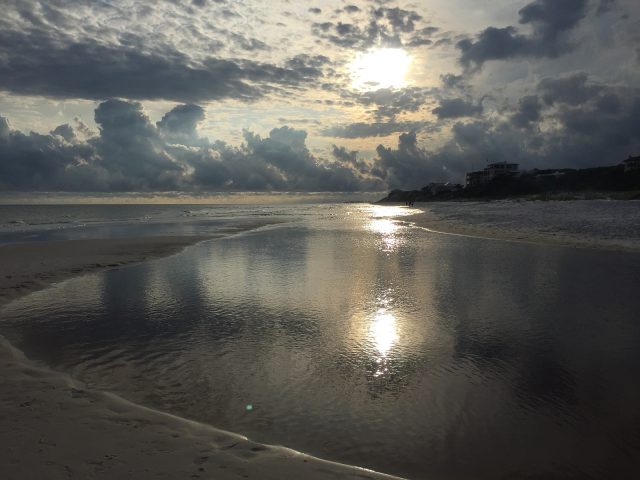 My sister in law Jamie and I enjoyed walking…how could you not surrounded by all this natural beauty.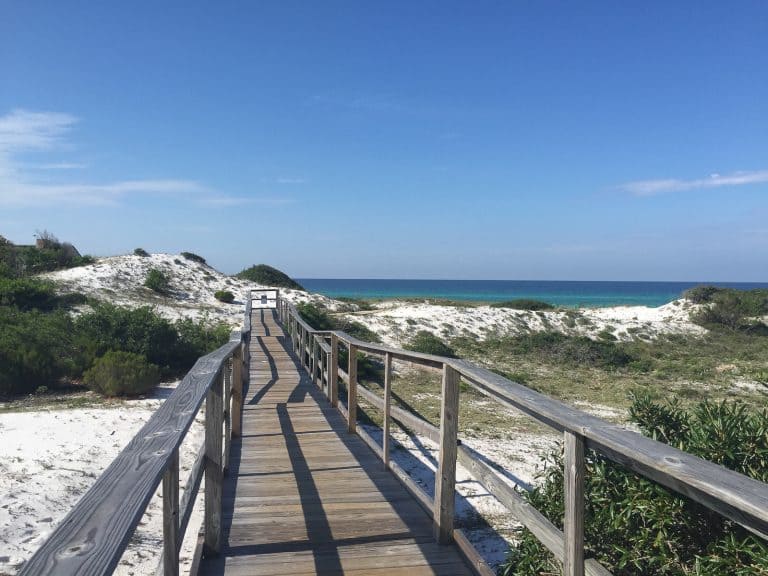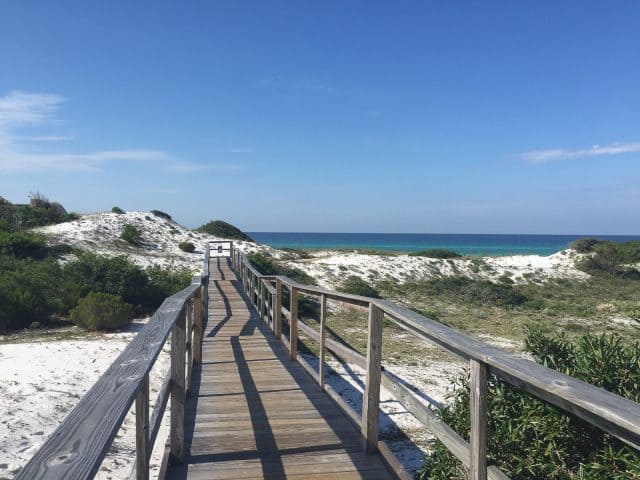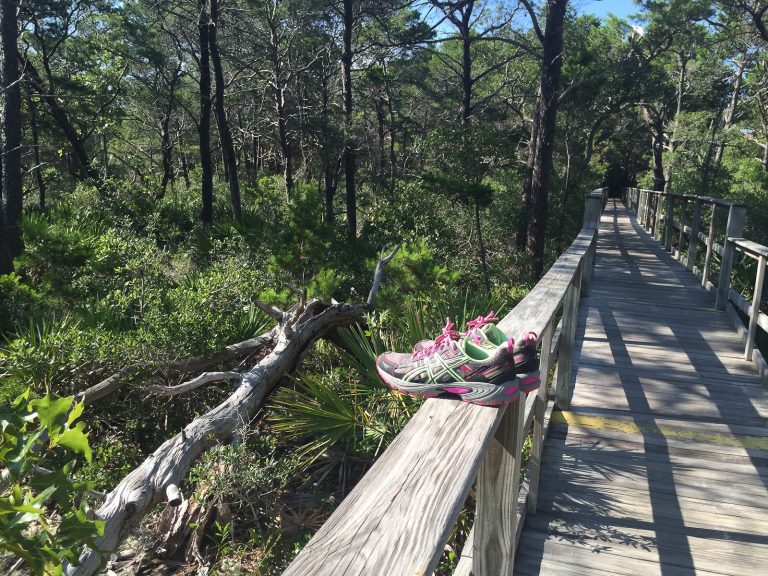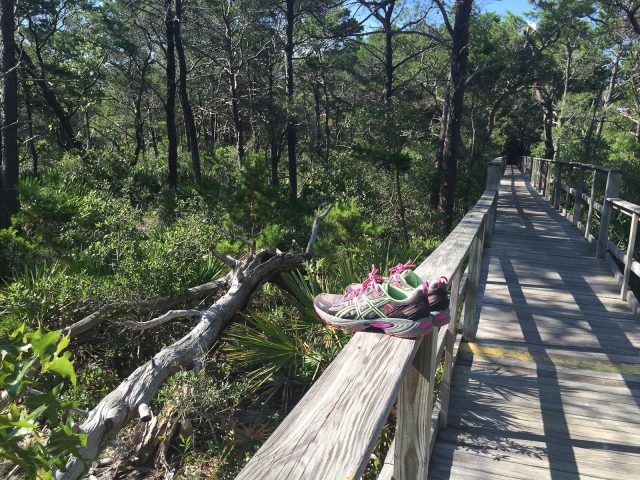 If it's not obvious…we had a pretty awesome time, spending time with our family – can not wait to do it again.
Hope you enjoyed our photo album from our trip!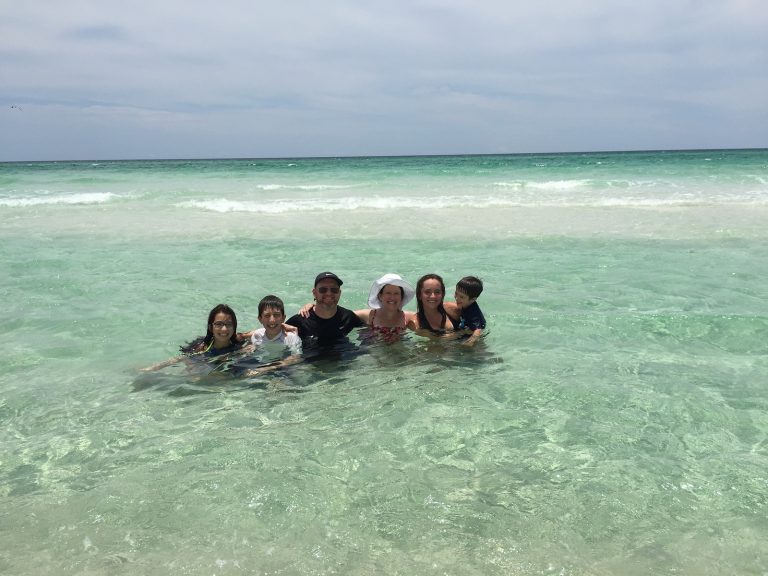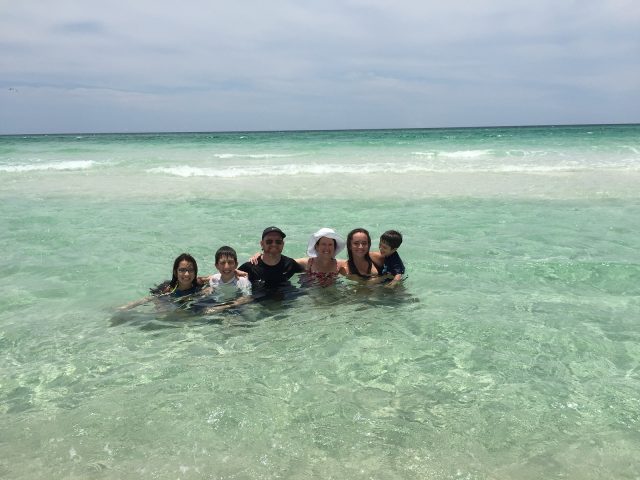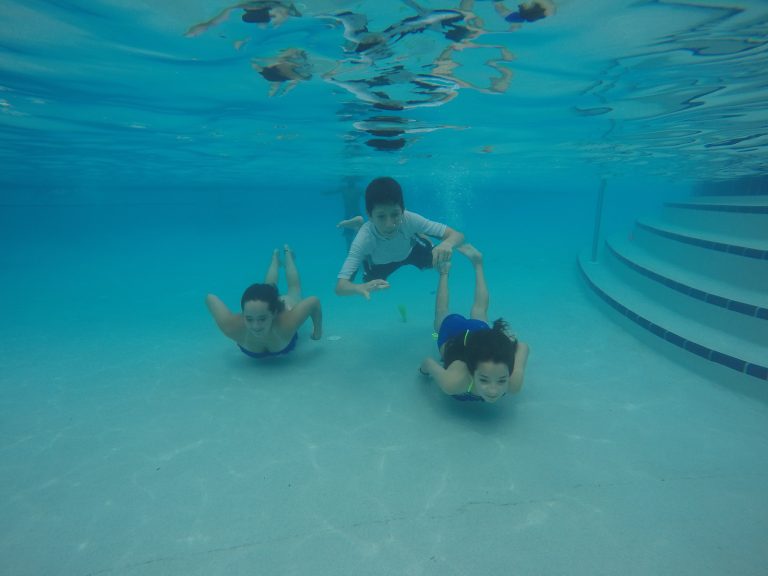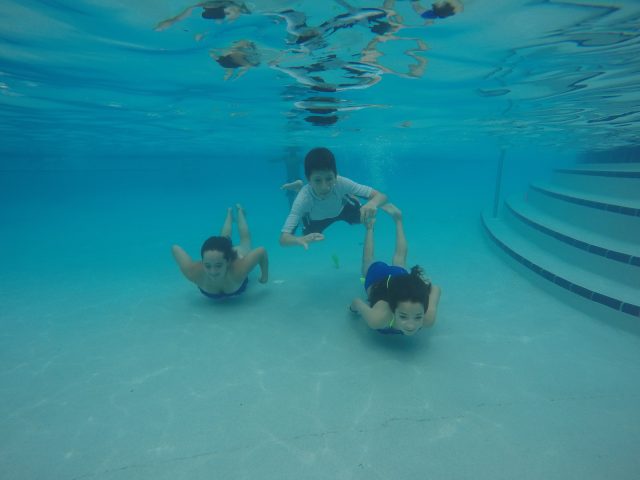 Are you following me on Instagram, Twitter, Facebook and Pinterest? If you'd like to subscribe to Aggie's Kitchen and have each post delivered straight to your e-mail box, then please add your email here. Happy cooking!
There are affiliate links in this post. I make small earnings through any purchases made through these links. Thank you for supporting Aggie's Kitchen!