Leftover Chili Stuffed Zucchini Boats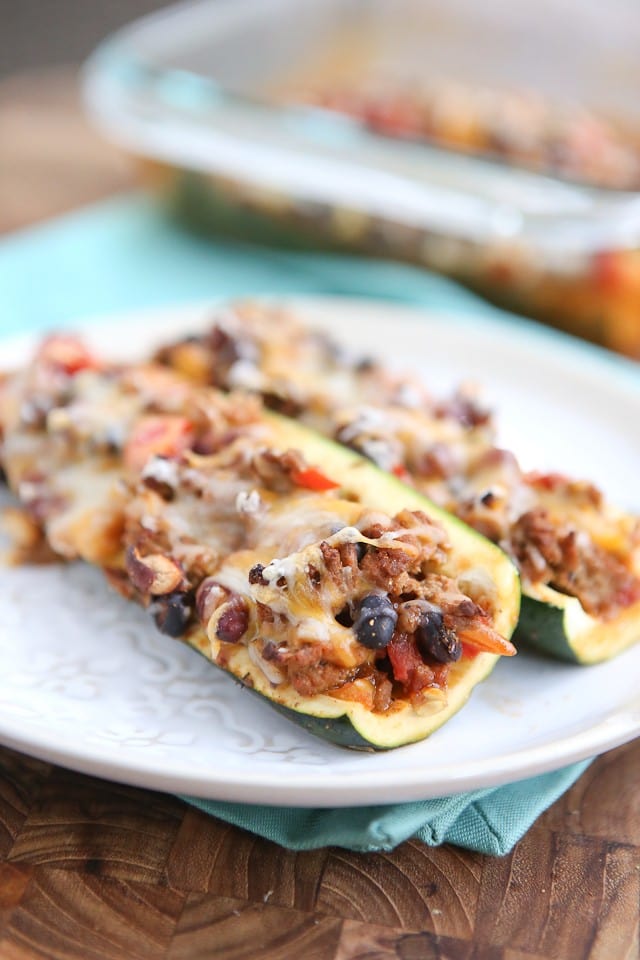 I love cooking up a big pot of chili, pretty much any time of the year. But something about fall, football and busy school schedules make chili a wonderful option and go to meal for me right about now. I usually like to make it over the weekend and enjoy leftovers throughout the week (easy lunches!). Last week I went outside of my box and got a little creative for dinner and made these Leftover Chili Stuffed Zucchini Boats.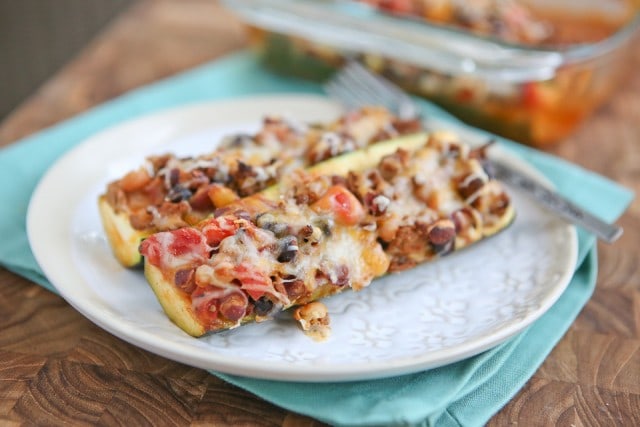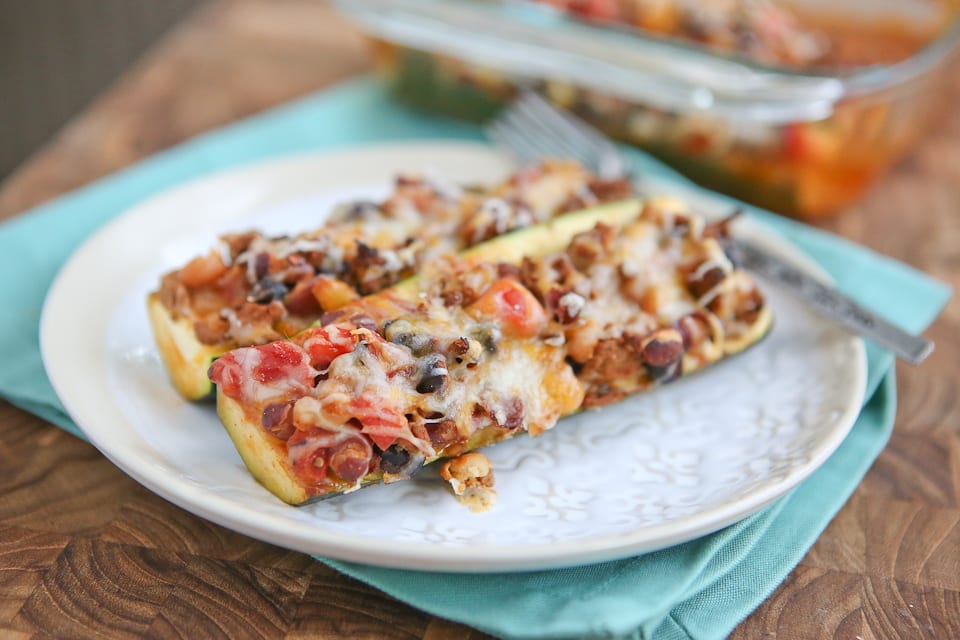 My husband and I LOVED these chili stuffed zucchini boats. I actually prepped and baked them earlier in the day so that we could just quickly warm it up that night for an easy dinner (it was one of those nights where we were all eating at different times because of work, sports, etc). I need more of these meals in my life.
I tend to have plenty of leftover chili (usually turkey chili) when I make it, sometimes even in the freezer. This was a great (healthy and low carb) way to use it up, other than how I usually eat my leftover chili – in a bowl. 🙂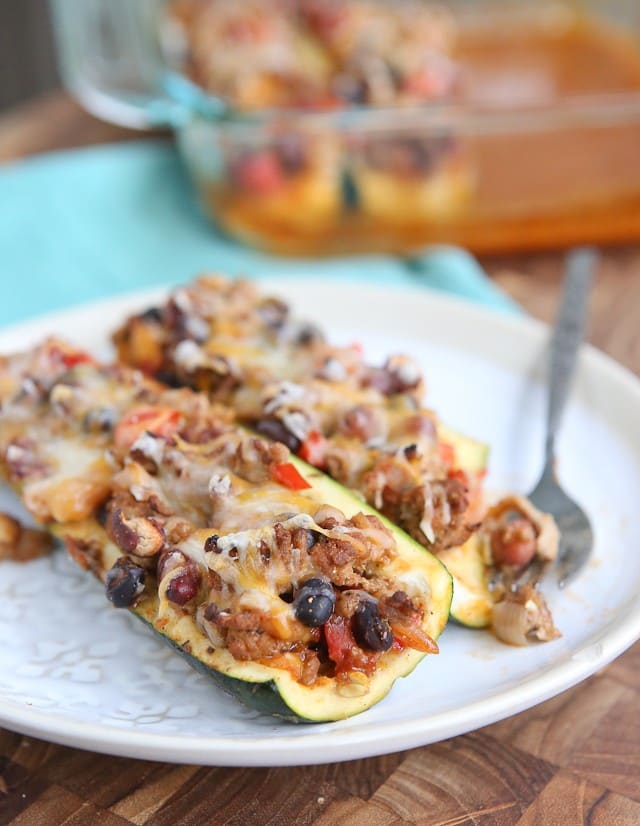 Browse through this collection of 35 Chili Recipes for Fall to get yourself in the chili making mood!
Leftover Chili Stuffed Zucchini Boats
Yield: 2 large portions or 4 smaller portions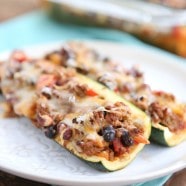 Ingredients:
2 whole zucchinis, trimmed, halved and insides scooped out
nonstick spray
coarse salt and fresh ground pepper
1 cup leftover chili (I like
1/4 cup - 1/3 cup shredded Mexican cheese
Optional Toppings: chopped cilantro, Greek yogurt or sour cream, chopped green onion, hot sauce
Directions:
Preheat oven to 400 degrees.
Grease a glass baking dish with nonstick spray (or a little oil). Lay zucchini halves in glass dish. Season inside of zucchini halves with salt and pepper, to taste.
Spoon 1/4 cup chili evenly into each zucchini half. Bake, covered, for 25 minutes - 30 minutes (zucchini will be fork tender).
Spread shredded cheese evenly over zucchini halves and bake for another 5-7 minutes until cheese is melted. Serve immediately with optional toppings.
Follow Aggie's Kitchen's board Healthy Recipes on Pinterest.
Are you following me on Instagram, Twitter, Facebook and Pinterest? If you'd like to subscribe to Aggie's Kitchen and have each post delivered straight to your e-mail box, then please add your email here. Happy cooking!
There are affiliate links in this post. I make small earnings through any purchases made through these links. Thank you for supporting Aggie's Kitchen!
9 Responses to "Leftover Chili Stuffed Zucchini Boats"
Leave a Comment