Honey Balsamic Vinaigrette
Make your own dressing so easily at home! This Honey Balsamic Vinaigrette recipe is my go – to when I need a dressing quick! The fresh flavor can't be beat.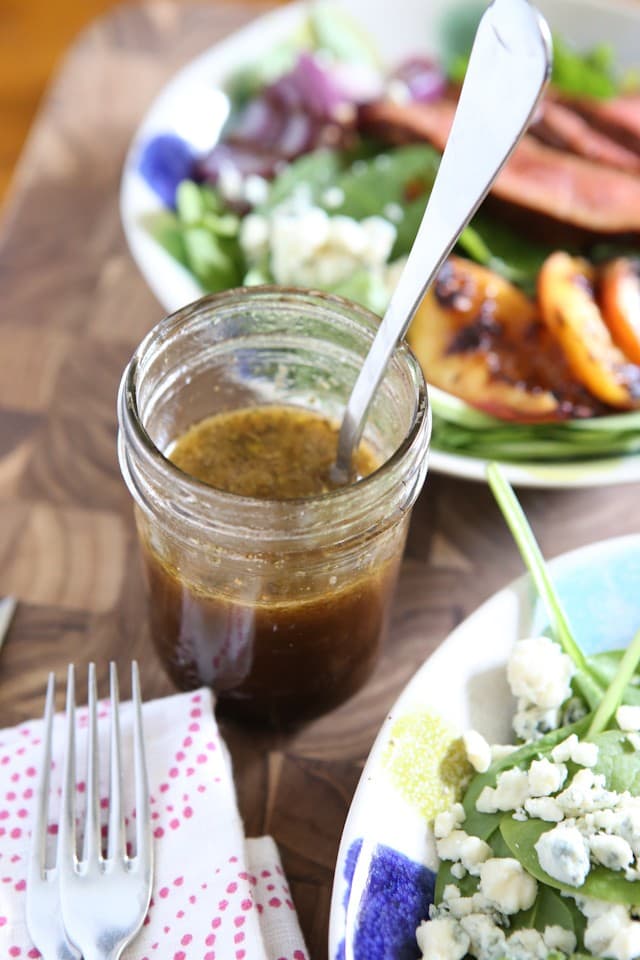 The school year is winding down for us this week, the countdown is on! I am so ready for summer break to get started and slooooow down. I am sure that I'm not alone in feeling this way! The month of May kind of kicked me in the butt so it will be nice to not feel like we have somewhere to be or go or do for a while. It's possible that I may start cooking proper dinners again too. 😉
Oh hey there summer…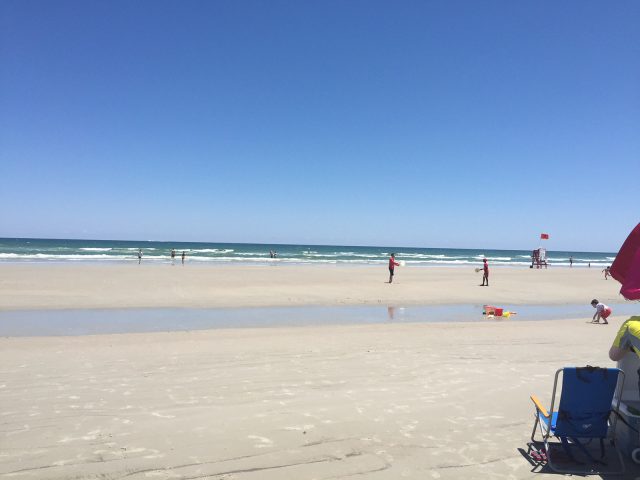 You all know I'm a salad girl and making quick vinaigrettes with whatever I have on hand is definitely my thing. I tend to stick with basic ingredients and feel like I hit the lottery when I have an practically empty jar of mustard or preserves on hand. Those jars and it's remnants make the best dressings, if you haven't tried it you must.
This Honey Balsamic Vinaigrette is a very simple dressing I make all the time, since it's ingredients are ones I always have. This dressing is wonderful drizzled over a flank steak salad or even grilled chicken as a way to jazz it up a bit.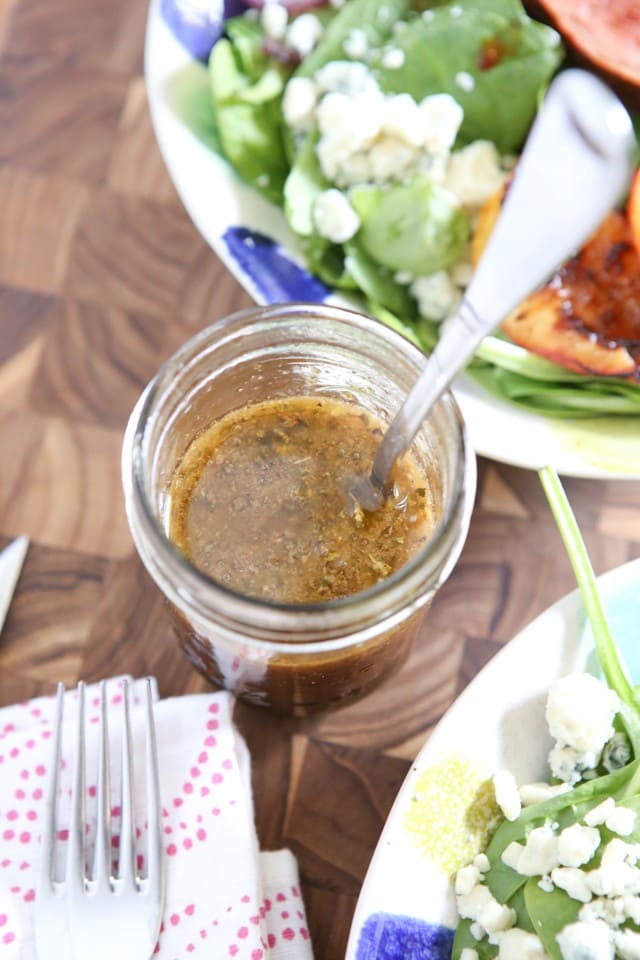 Honey Balsamic Vinaigrette
Yield: a little more than 1/2 cup of dressing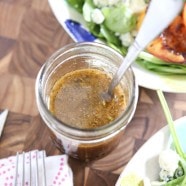 Ingredients:
1/3 cup olive oil
1/4 cup balsamic vinegar
1 tablespoon honey
1 teaspoon dried oregano
pinch coarse salt and fresh ground pepper
Directions:
1. Combine all of the ingredients in a small jar or container with tight fitting lid. Shake vigorously until well blended. Serve desired amount over salad of choice!
Follow Aggie's Kitchen's board Homemade Salad Dressings on Pinterest.
More homemade vinaigrettes recipes:
Honey, Lime and Garlic Vinaigrette
Citrus Honey Vinaigrette | Reluctant Entertainer
Strawberry Vinaigrette | Barefeet in the Kitchen
Are you following me on Instagram, Twitter, Facebook and Pinterest? If you'd like to subscribe to Aggie's Kitchen and have each post delivered straight to your e-mail box, then please add your email here. Happy cooking!
There are affiliate links in this post. I make small earnings through any purchases made through these links. Thank you for supporting Aggie's Kitchen!
8 Responses to "Honey Balsamic Vinaigrette"
Leave a Comment