Simple Grapefruit Vinaigrette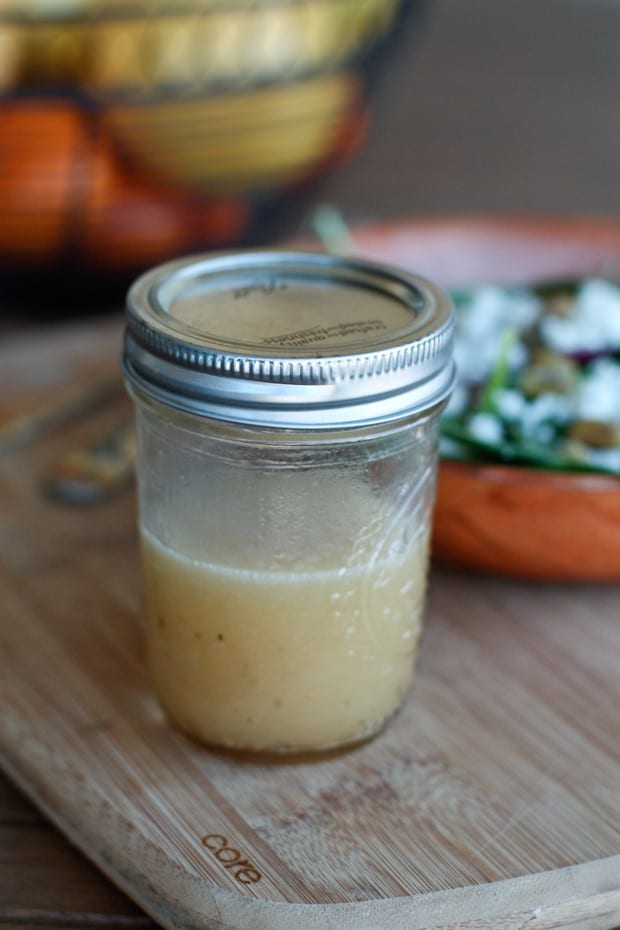 I've always loved grapefruit. Since moving to Florida when I was 10, my family has been growing lots of pink grapefruit on trees in the backyard. When season hits, we always have an over abundant amount of grapefruits to deal with. You could always count on finding a carafe of freshly squeezed juice in the fridge, a huge bowl of them on the counter and bag fulls ready to bring to neighbors and friends. For anyone else who grows grapefruit, does this sound familiar?
For obvious reasons, I've never really had the need to buy grapefruit, but now that I live an hour away from my family's backyard I definitely don't have access to them as much as I used to. I usually get sent home with at least 1 or 2 shopping bags from my grandpa a season, but it really depends on the timing of our visits.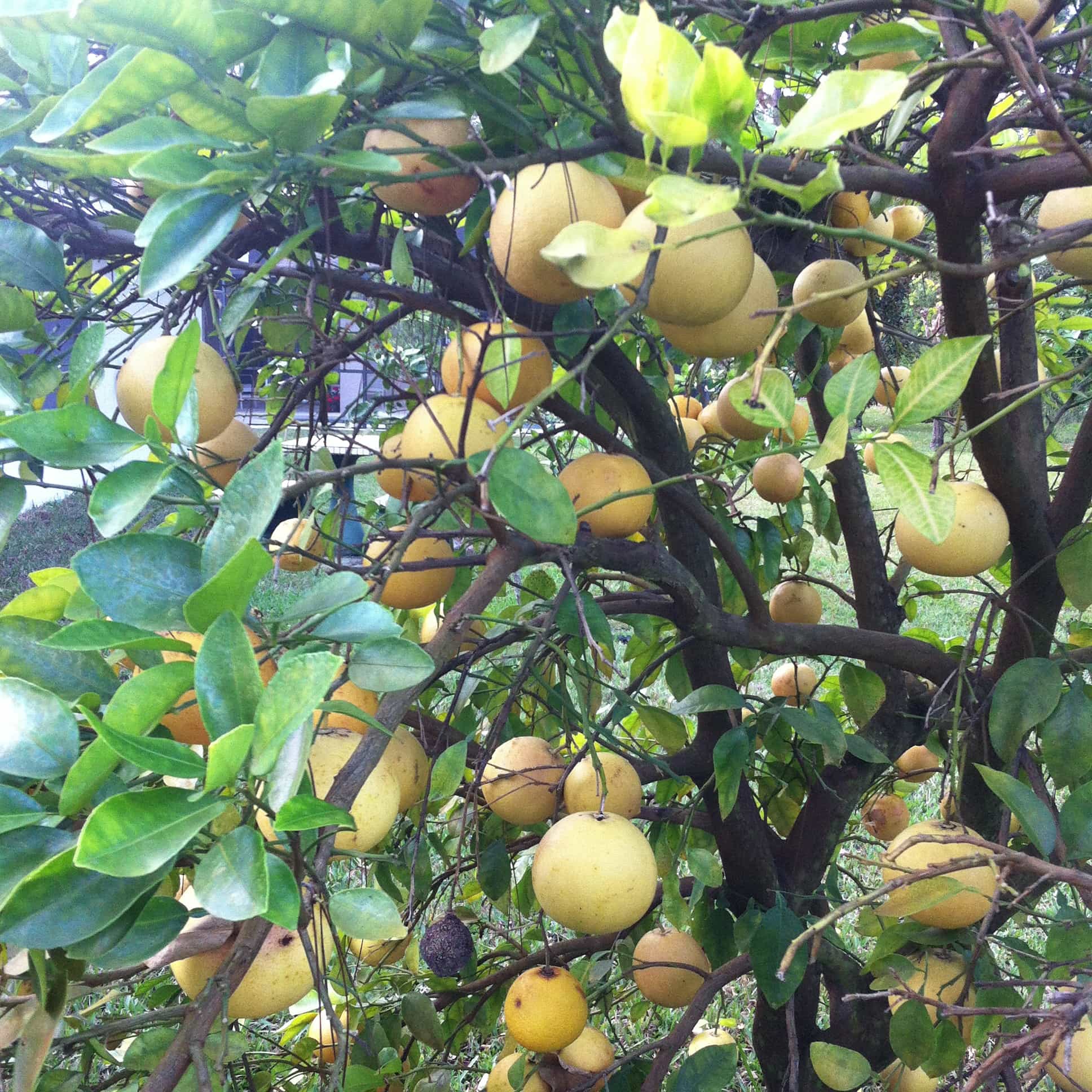 Last week, I came home to a TREAT. Since my visit with Harry & David last fall, I've been receiving the Fruit of the Month club from them (a wonderful and generous gift from H&D themselves, best gift ever!). Each month a box of fruit arrives, and my family and I have enjoyed it so so much. The grapefruit that were sent this month have got to be some of the best and sweetest tasting grapefruits I have ever tasted (ssshhh don't tell my grandpa!). They are seriously amazing. The day they arrived, I posted a pic of them on Instagram and was asked by Brenda what I was going to make with them. Honestly, it never dawns on me to make anything with grapefruit, I love eating them straight up – halved, placed in a bowl, then juiced by hand in a glass (a grapefruit spoon like this has made eating them even more enjoyable over the years). Brenda's question got me thinking…maybe I should try making something with them.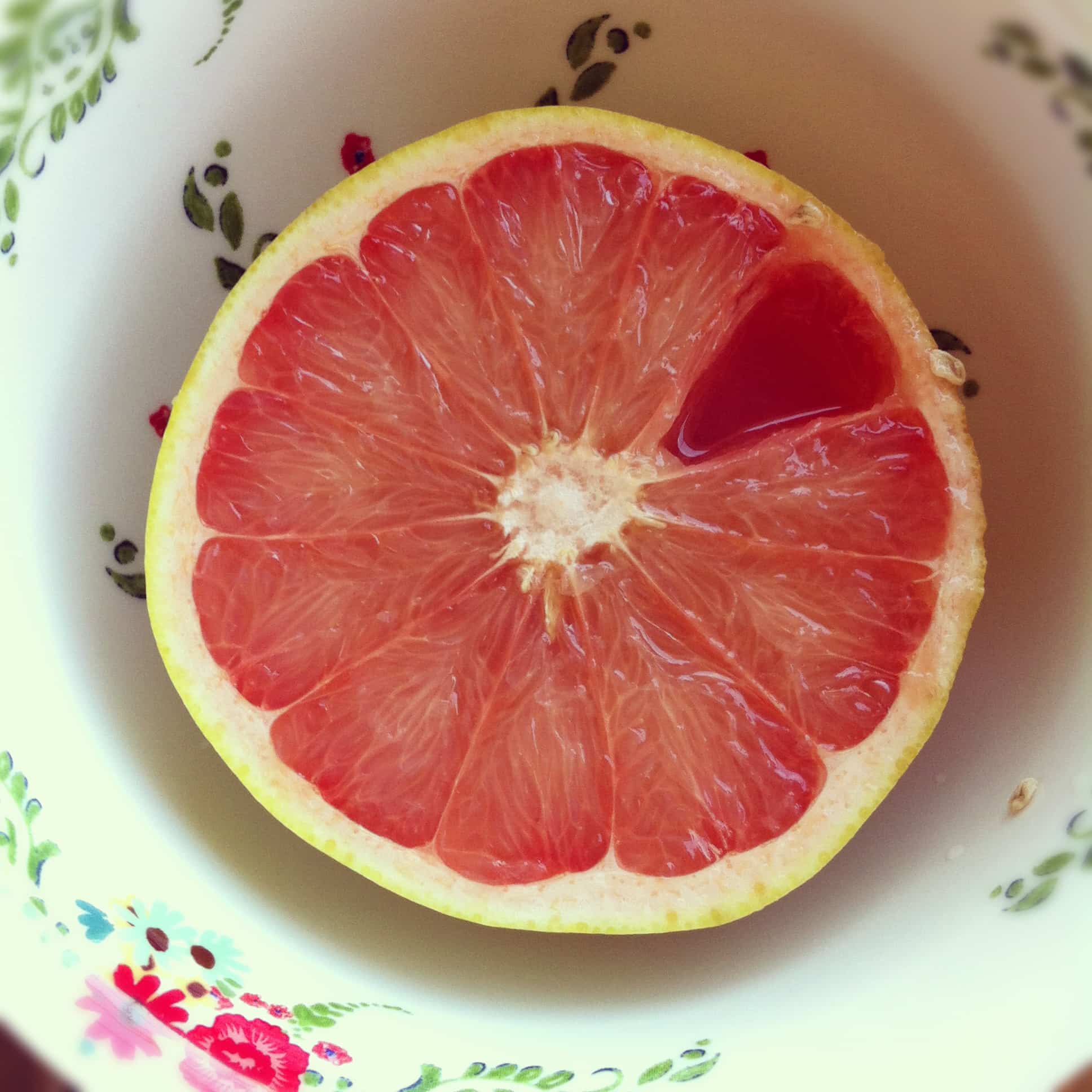 That's where this bright and simple grapefruit vinaigrette comes in. It was the perfect homemade salad dressing to put over a bed of baby spinach, pistachios, a little red onion and gorgonzola cheese. I love adding citrus to vinaigrettes, and this one turned out wonderfully.

Homemade vinaigrettes are so easy to make and can really help change up your typical salad. Here are a few more delicious homemade salad dressings for you to enjoy:
Smoked Paprika Dressing by Cookin' Canuck
Kalamata Olive Vinaigrette by Kalyn's Kitchen
Balsamic Vinaigrette by Bell'alimento
Red Wine Tomato Vinaigrette by Skinny Taste
Print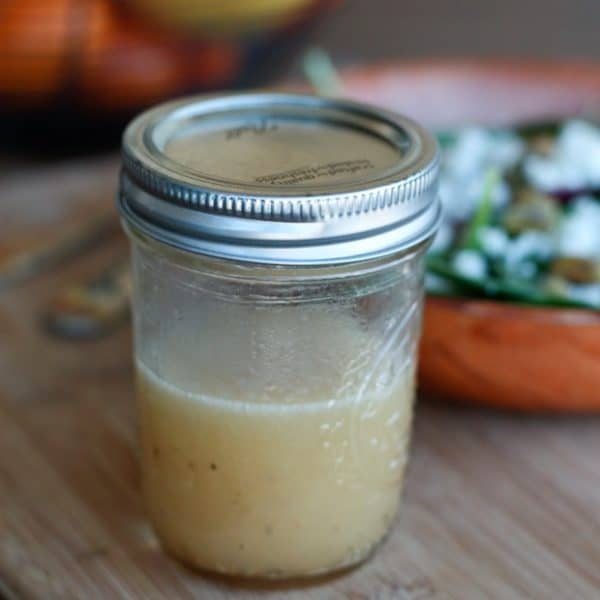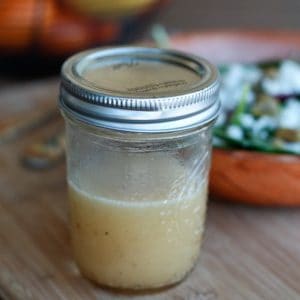 Simple Grapefruit Vinaigrette
---
Ingredients
1/4 cup of freshly squeezed grapefruit juice (about half of a large grapefruit)
1/4 – 1/3 cup light olive oil
1 teaspoon honey or agave nectar
good pinch of salt and freshly ground pepper
---
Instructions
Combine all ingredients in a jar or container with a tight sealed lid. Shake vigorously until combined well. Taste for sweetness, salt and pepper and adjust. Spoon over your favorite greens.
Store in refrigerator for up to 3 days.
Follow Aggie's Kitchen's board Homemade Salad Dressings on Pinterest.
Are you following me on Instagram, Twitter, Facebook and Pinterest? If you'd like to subscribe to Aggie's Kitchen and have each post delivered straight to your e-mail box, then please add your email here. Happy cooking!
There are affiliate links in this post. I make small earnings through any purchases made through these links. Thank you for supporting Aggie's Kitchen!