My Favorite Healthy Recipes With Pesto
Add these healthy recipes with pesto to your weekly meal planning! All are easy to make and delicious, using freshly homemade or your favorite jarred pesto.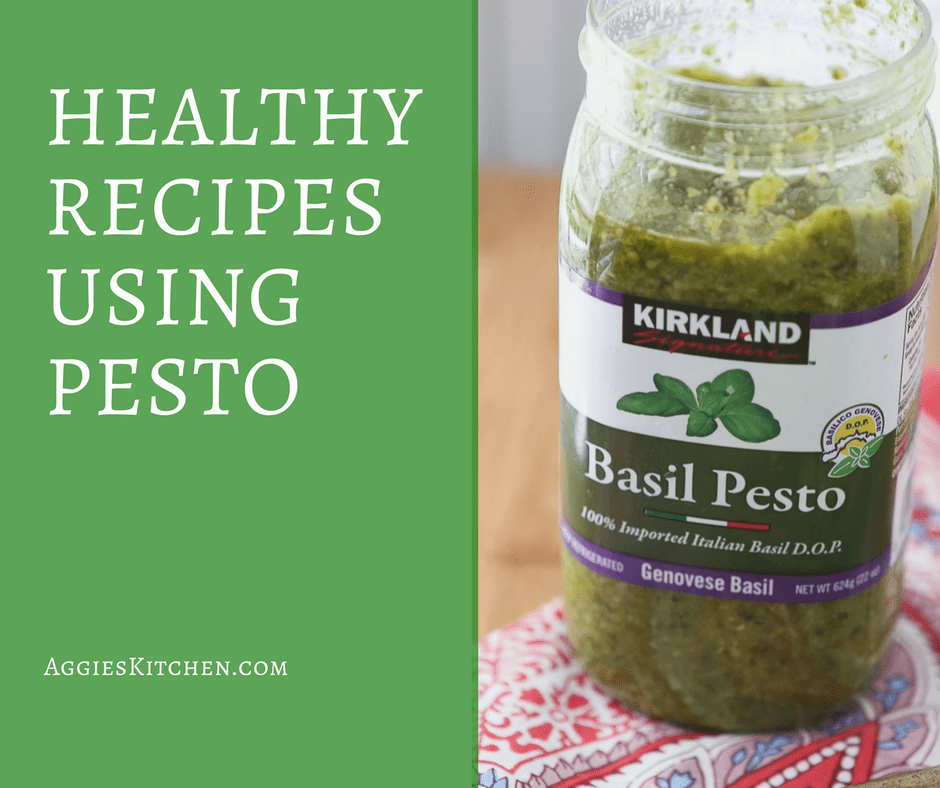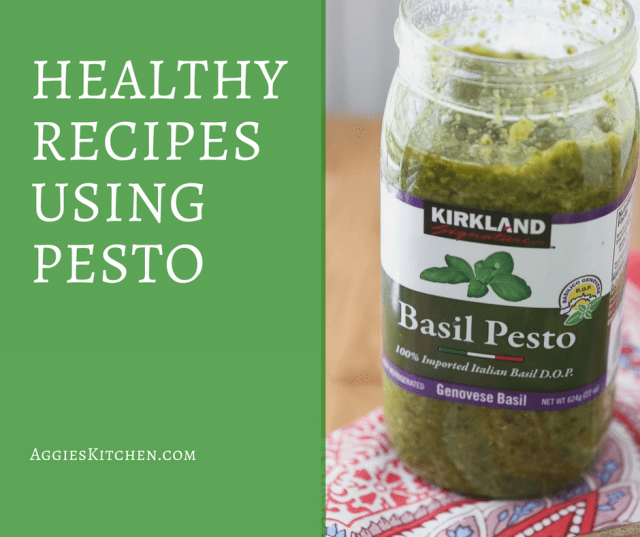 A while back, I had a conversation with a friend about pesto – she had never really used it in her cooking and asked me "what do you do with it??". I love conversations like this because it makes me remember how much I love exchanging ideas with others when it comes to cooking and food. What may be old news to someone may be completely new to someone else.
I've been making and cooking with pesto for years but it wasn't something I grew up with – even in my Italian family. I started making it when I started cooking as an adult (thank you Giada) and I typically only make it when I have big pots of basil growing on my patio. As much as I wish I could make fresh pesto all the time, reality is, buying a jar of my favorite pesto from Costco happens more often than homemade. When I discovered this pesto (I'm usually hesitant to buy jarred sauces but the ingredient list is pretty straight forward on this one), it became a regular purchase for me when I shop at Costco. It's one of my favorite convenience items that you can almost always count on finding in my fridge.
My favorite way to use pesto is very basic – tossed in pasta. My kids and husband love pesto pasta and I usually serve it as a simple side or as a main meal with some veggies and chicken. My sister-in-law Jamie introduced me to this Baked Pesto Salmon recipe and I make it very often. My friend Julie recreated one of my favorite soups to order out, this Garden Vegetable Soup with Pesto from Panera and it is absolutely delicious! I've also used in in cold pasta salad as well as a quick marinade for grilled chicken. So good!
Over the years, I've shared a few recipes using pesto here on the blog. I wanted to feature them for anyone else who has recently picked up a big jar of pesto and is wondering what to make!
If you have a favorite recipe using pesto, share it with us in the comments! I always love hearing from you and I know everyone appreciates finding new ways to cook with our favorite ingredients.
My Favorite Healthy Recipes Using Pesto: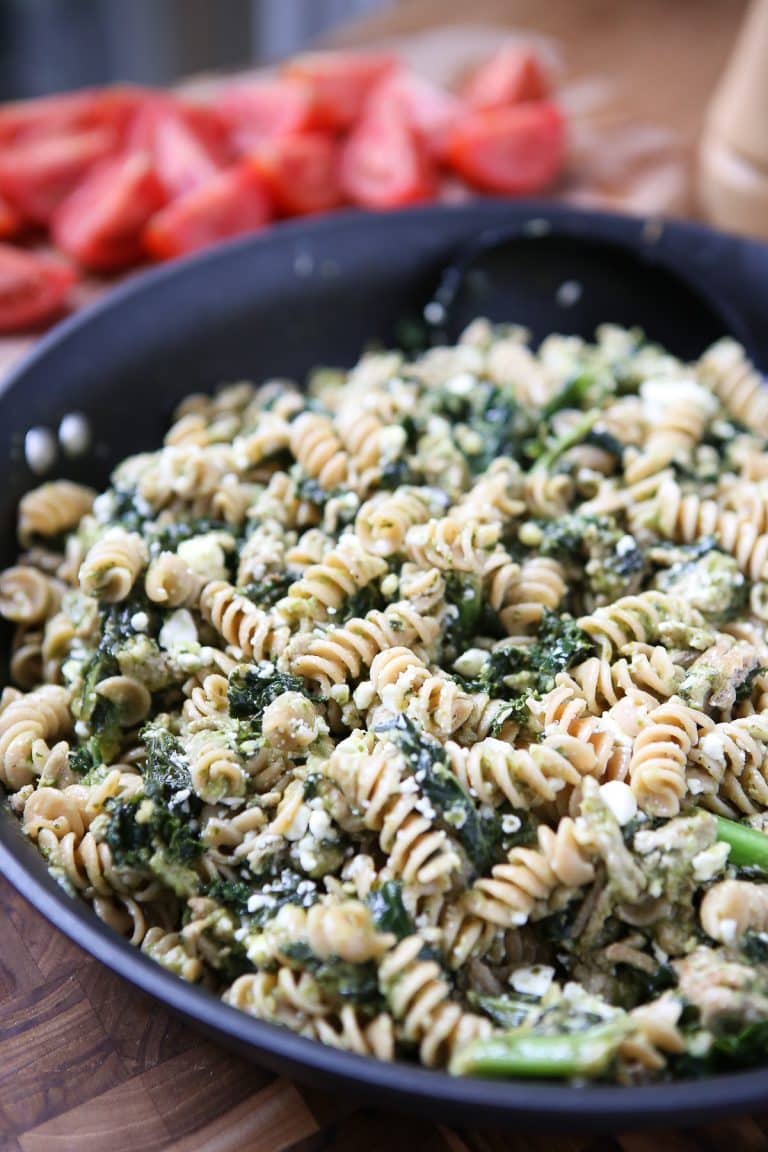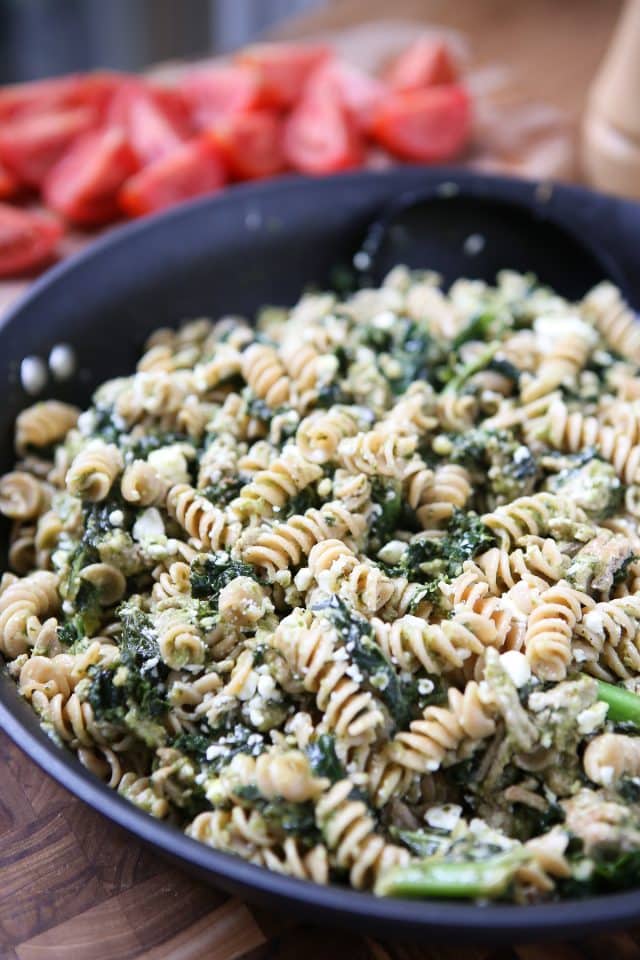 Pesto Pasta with Turkey and Kale
Get the Recipe | Pin It For Later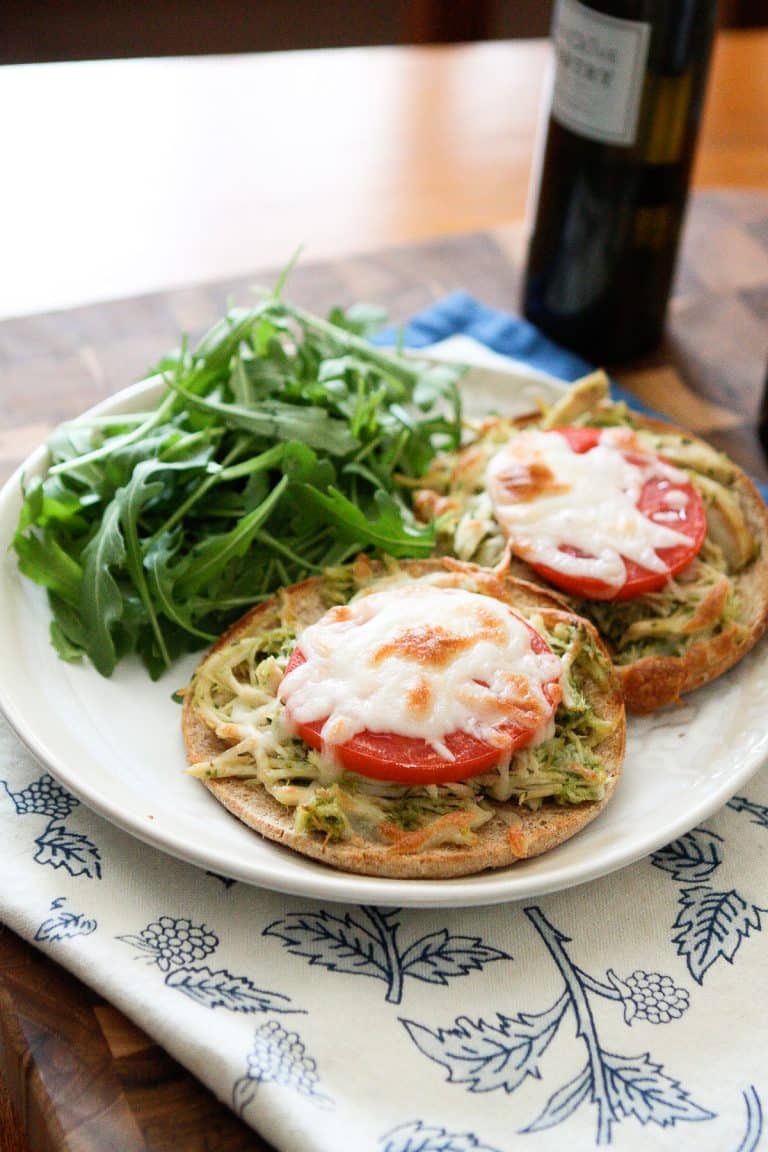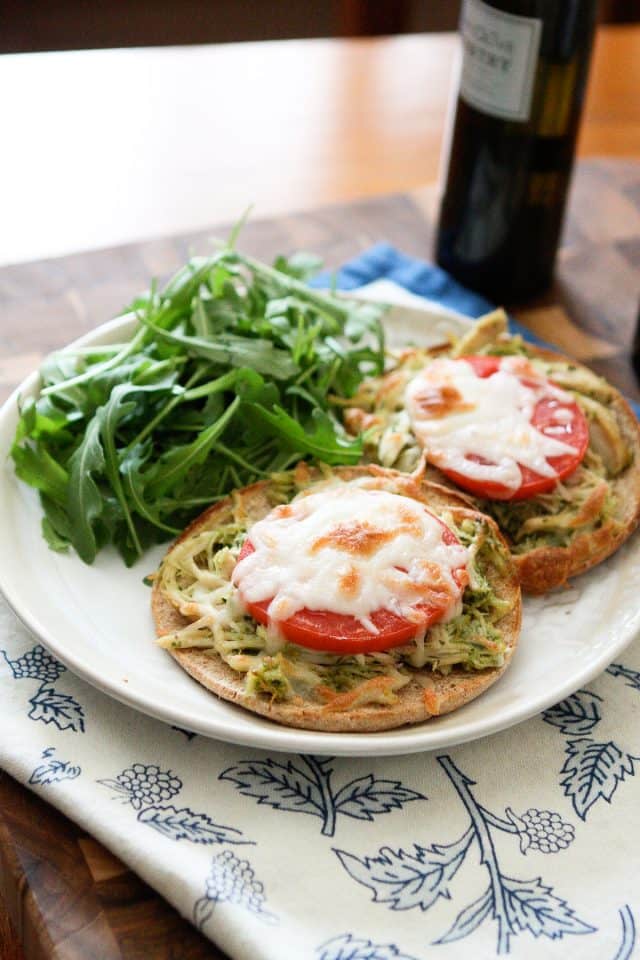 Slow Cooker Pesto Chicken Melts
Get the Recipe | Pin It For Later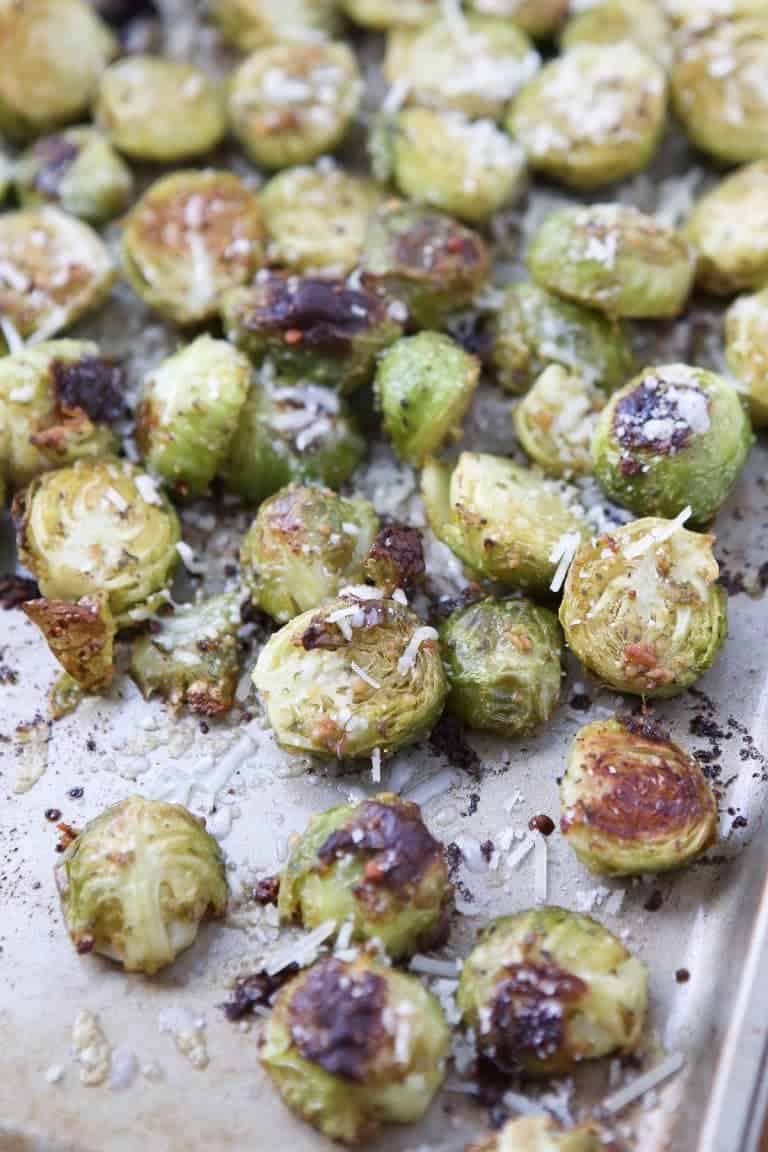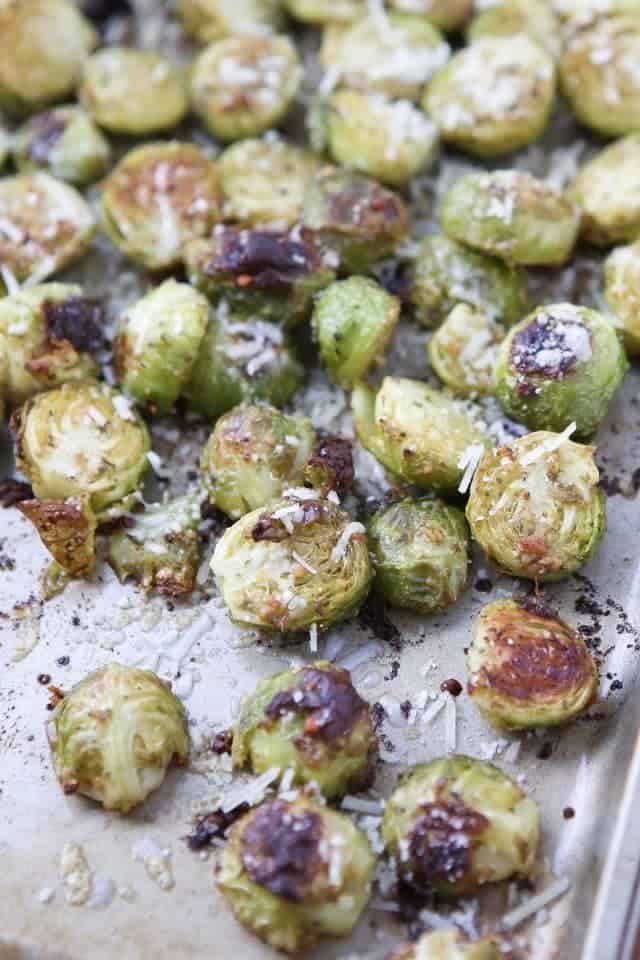 Pesto Roasted Brussels Sprouts
Get the Recipe | Pin It For Later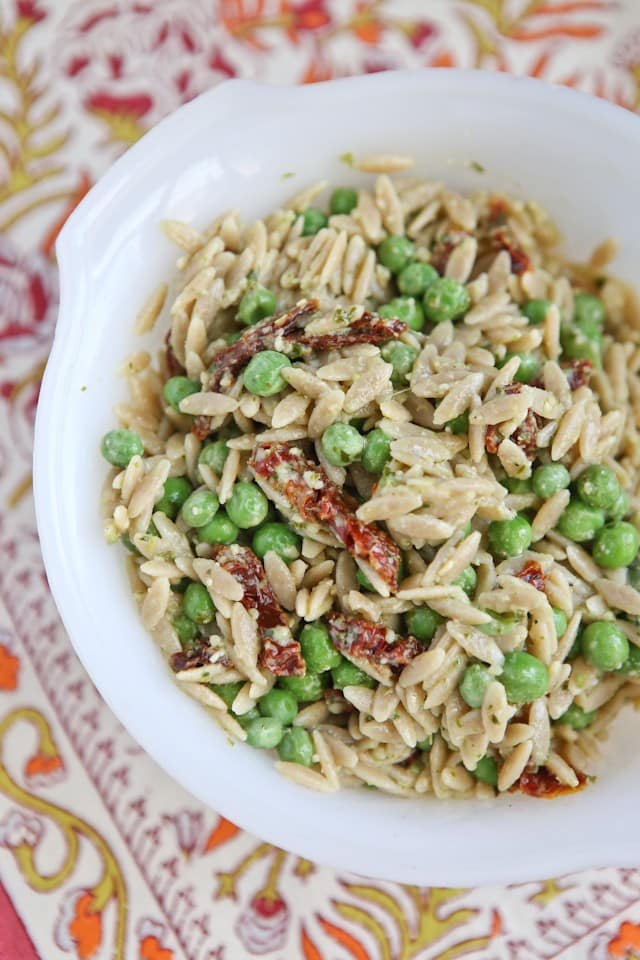 Whole Wheat Orzo with Pesto and Peas
Get the Recipe | Pin It For Later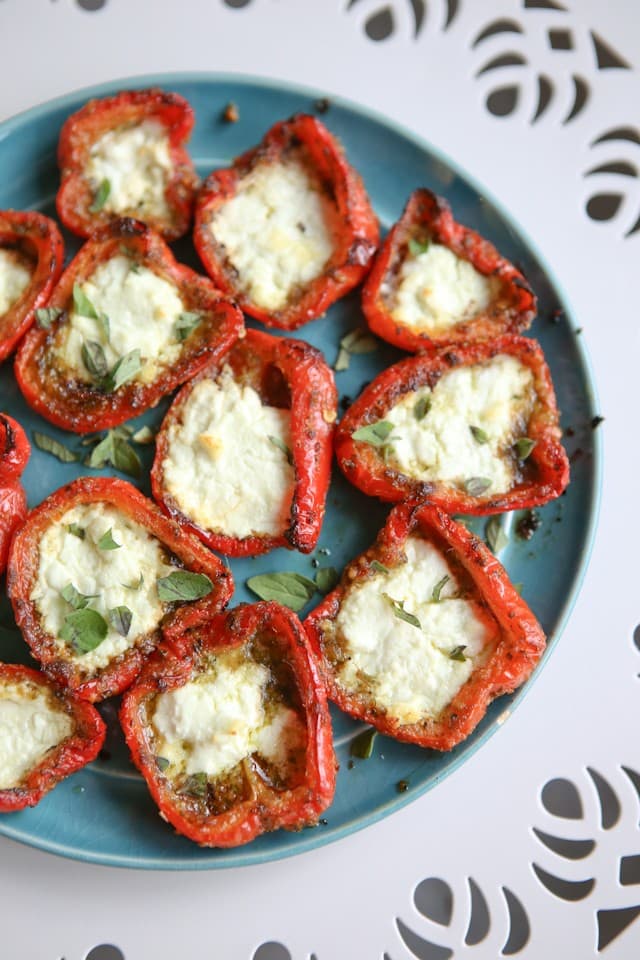 Roasted Red Peppers with Pesto and Goat Cheese
Get the Recipe | Pin It For Later
and some older recipes on the blog that I am going to update soon:
Are you following me on Instagram, Twitter, Facebook and Pinterest? If you'd like to subscribe to Aggie's Kitchen and have each post delivered straight to your e-mail box, then please add your email here. Happy cooking!
There are affiliate links in this post. I make small earnings through any purchases made through these links. Thank you for supporting Aggie's Kitchen!