Cajun Baked Salmon Cakes
Baked salmon cakes with Cajun spices are great for lunches or a light dinner. This is one of the easy salmon recipes that my family begs me to make!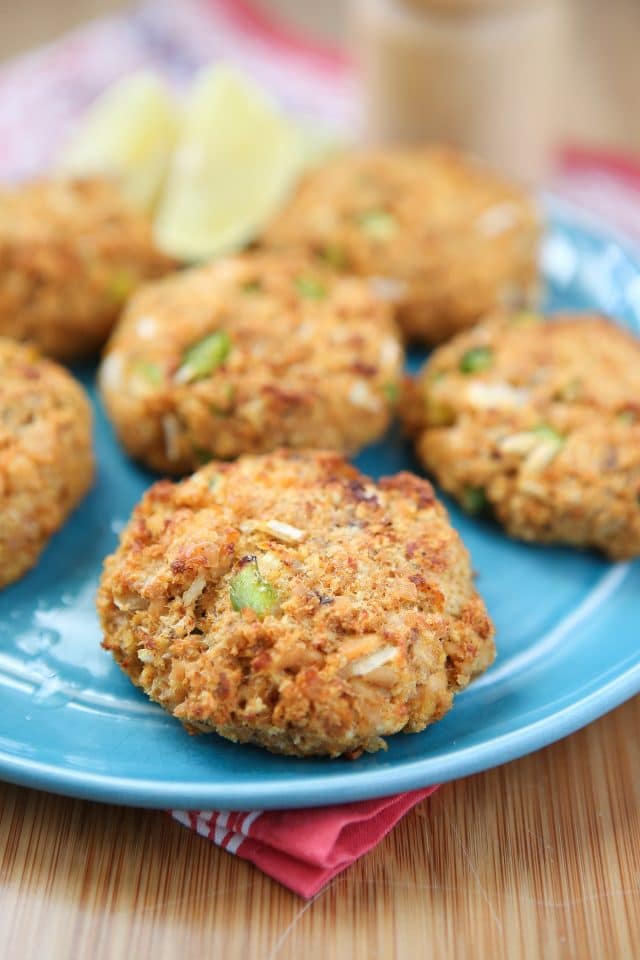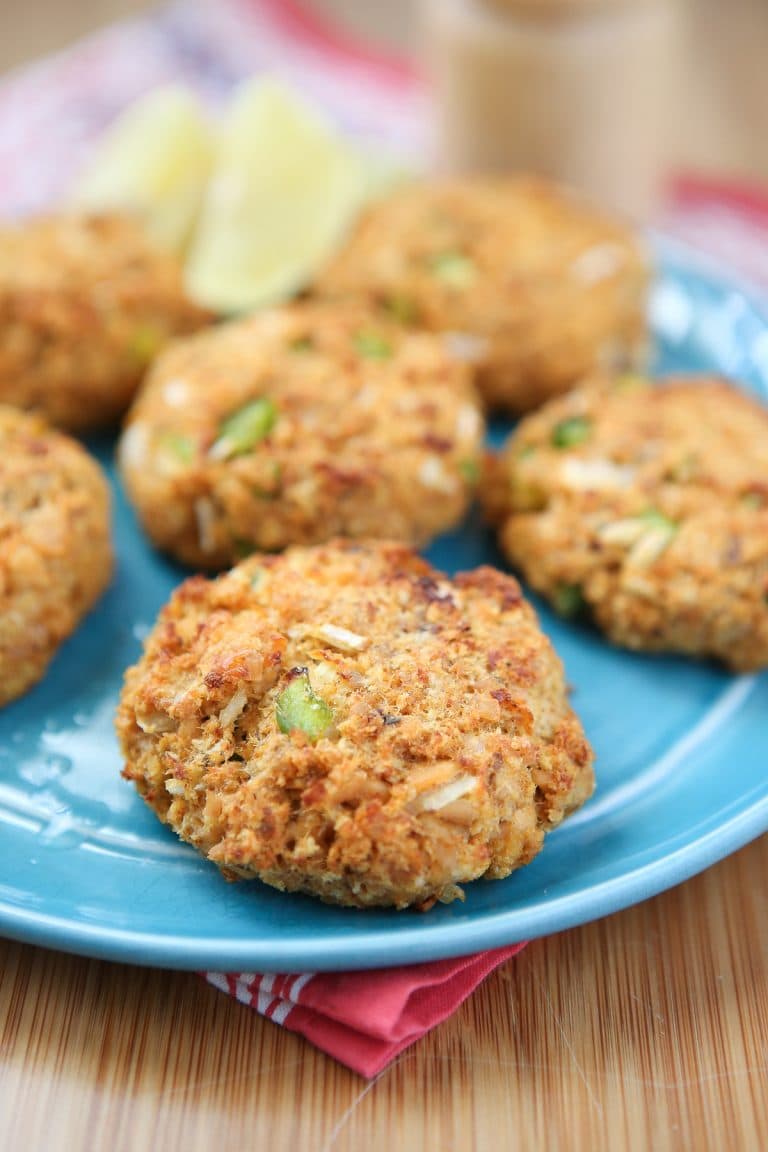 I was introduced to baked salmon cakes long ago, by my husband and his family. Did anyone else grow up eating these? I did not, but I have a feeling if I made these for my parents and grandparents, they would love them. Canned salmon isn't something I typically pick up at the grocery store, but I always grab it at Costco. It's a great deal for a 6 pack and I have found the quality of it is very good.
For the best health benefits from the salmon, make sure to look for wild salmon. I like Bear & Wolf brand, though recently, I've been getting the Kirkland brand and it's great to use in the Cajun baked salmon cakes.
My daughter and I made these baked salmon cakes recently. I switched up my typical Old Bay seasoning to a Cajun seasoning and they were delicious. I was so happy because my daughter loved them too and asked for them in her lunchbox. I also baked them instead of pan frying and they came out great. You don't have to bake them long at all, just about 10 minutes with a few extra minutes under the broiler. Definitely a quick, economical and healthy meal.
The baked salmon cakes can be made ahead for meal prep, and for quick lunches too.
I don't even heat them up sometimes – just grab and go. Great source of protein!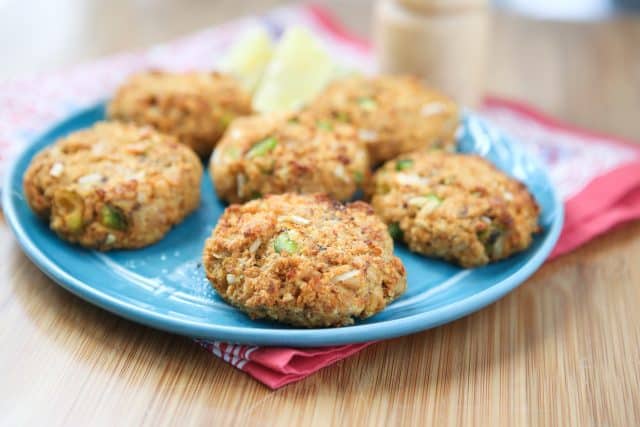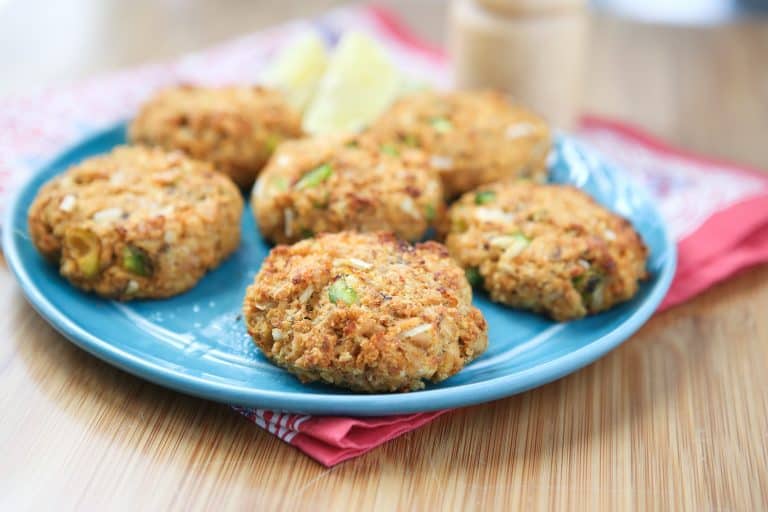 Salmon cakes are very easy to put together, just combine all the ingredients in a bowl and gently form into patties. I always like to add a little onion and bell pepper to mine, along with a little panko (cooked quinoa would be a great sub for the panko).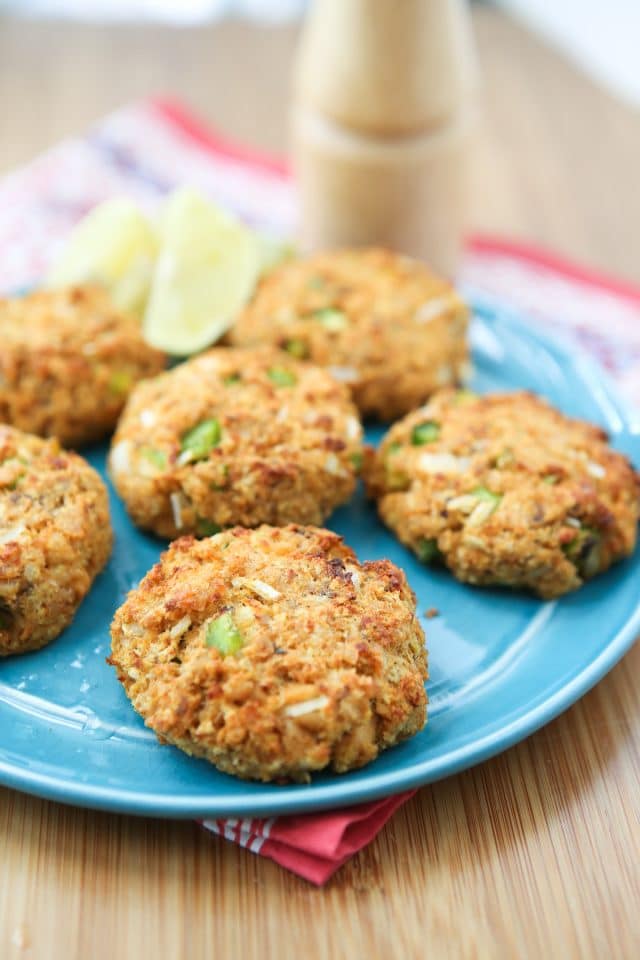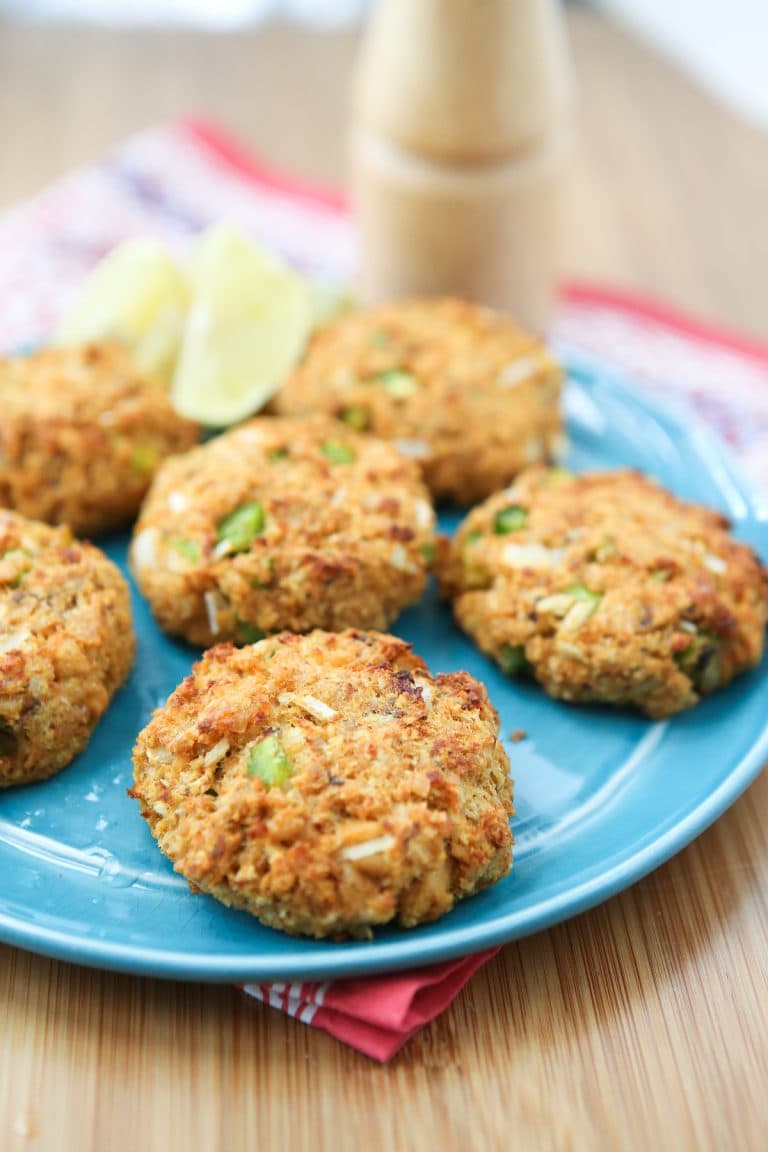 Hope everyone is having a great week!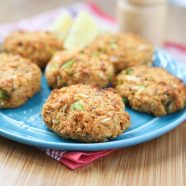 Ingredients:
2 6oz cans wild salmon, boneless and skinless
2 eggs
2 tablespoons mayonnaise
1/2 bell pepper, finely chopped
1/2 onion, finely chopped
2 1/2 teaspoons cajun seasoning
additional salt and pepper (if your cajun seasoning is low salt)
3/4 cup panko
Directions:
Preheat oven to 375 degrees.
Combine ingredients in a large bowl. Gently form into 8 patties and place on a lightly greased baking sheet.
Bake for 10 minutes in 375 degree oven. Broil for last 5-7 minutes or until golden brown.
Serve with squeeze of lemon.
More uses for canned salmon:
Kale & Salmon Caesar Salad | Budget Bytes
Salmon Macaroni Salad | Simply Recipes
Quick Lentil Salmon Salad | Eating Well
Find more recipes to try on my Fish and Seafood Pinterest board.
Are you following me on Instagram, Twitter, Facebook and Pinterest? If you'd like to subscribe to Aggie's Kitchen and have each post delivered straight to your e-mail box, then please add your email here. Happy cooking!
There are affiliate links in this post. I make small earnings through any purchases made through these links. Thank you for supporting Aggie's Kitchen!
9 Responses to "Cajun Baked Salmon Cakes"
Leave a Comment