Homemade Baked Pita Chips
There is nothing better than a batch of homemade baked pita chips to serve with dips! My family loves when I make these, and so do I. So much easier to make than you might think!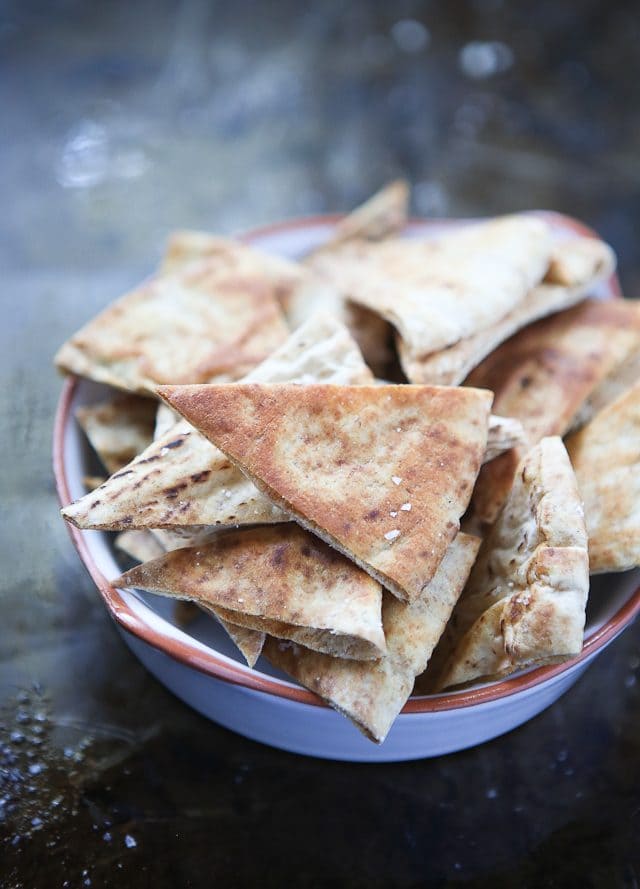 I am a sucker for any kind of dip and chip situation. It's one of my major food weaknesses, if you want to classify it as a weakness. Over the years, I've learned that I have no willpower when it comes to store bought pita chips and I could easily polish off a bag with some hummus in a short amount of time. Not one of the worst things in the world, but I don't always feel so great afterwards obviously.
Making your own homemade baked pita chips is too easy not to do. Nothing beats how fresh they taste, and when I use my favorite pita rounds I feel even better about them too. If you are tracking your food for weight loss or health reasons, making your own is such a great option to really enjoy them as a snack. They are the perfect addition to a a veggie platter, to use as a base in these Vegetarian Mediterranean Nachos or to scoop up something like this Greek Yogurt Egg Salad with Smoked Paprika for lunch.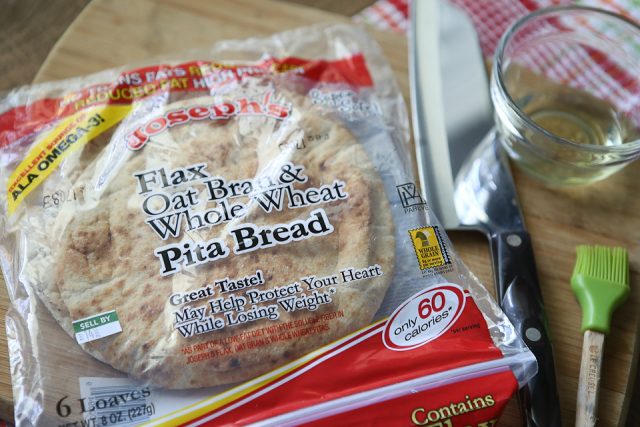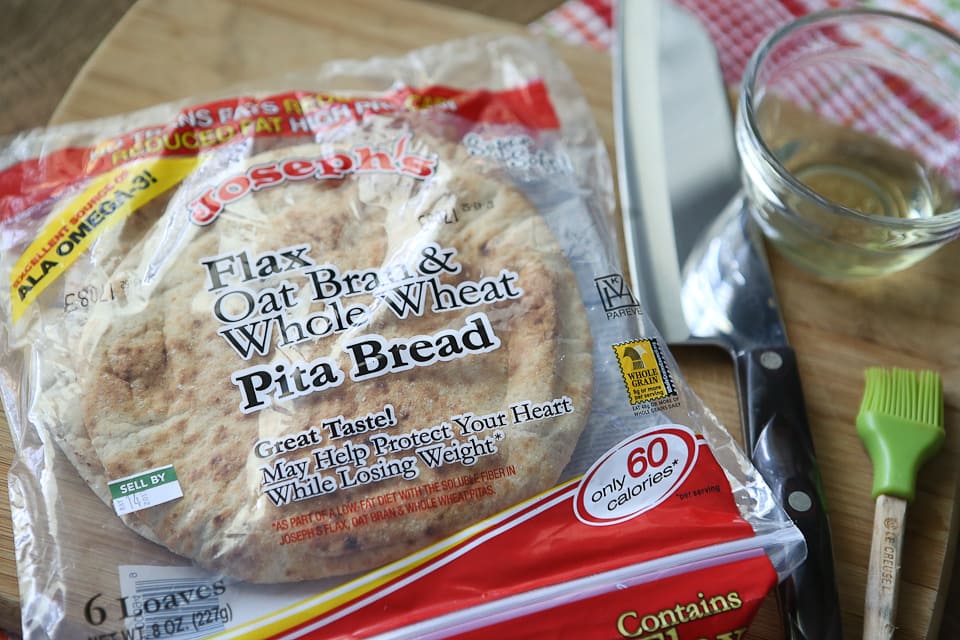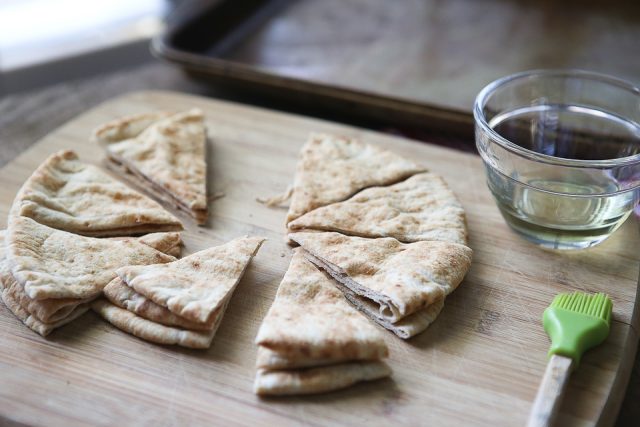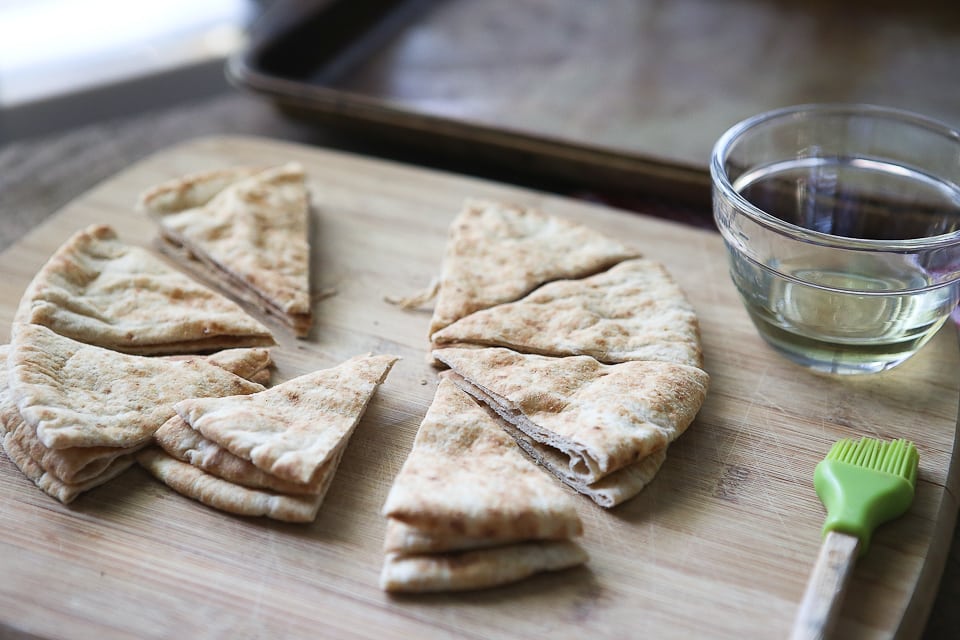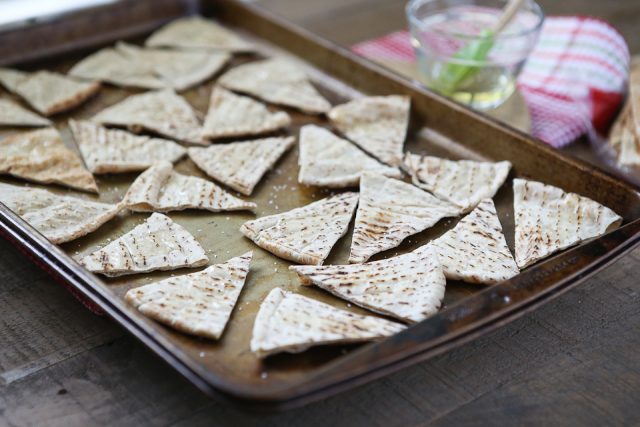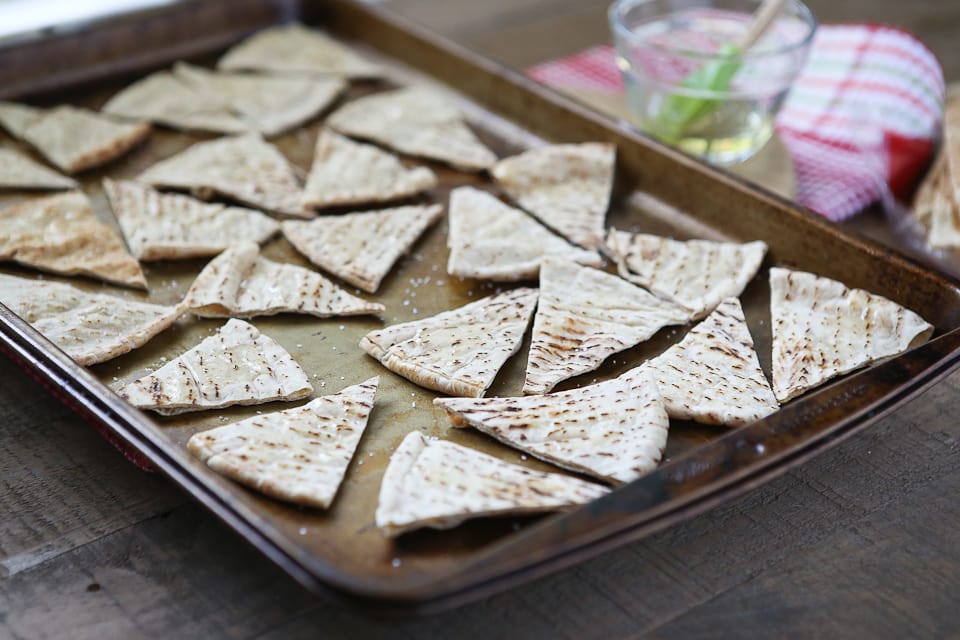 Preparing them is literally just a few steps. Each pita loaf is cut evenly into 8 triangles, then spread onto a baking sheet. I use a small basting brush to brush on a little olive oil onto both sides of the bread, then sprinkle coarse salt (I use kosher salt pretty much in all my cooking) evenly over all the triangles. Bake them up for about 15 minutes and you have warm, fresh out of the oven pita chips. They are still a little soft when they first come out of the oven and that's ok, they will crisp as they cool down.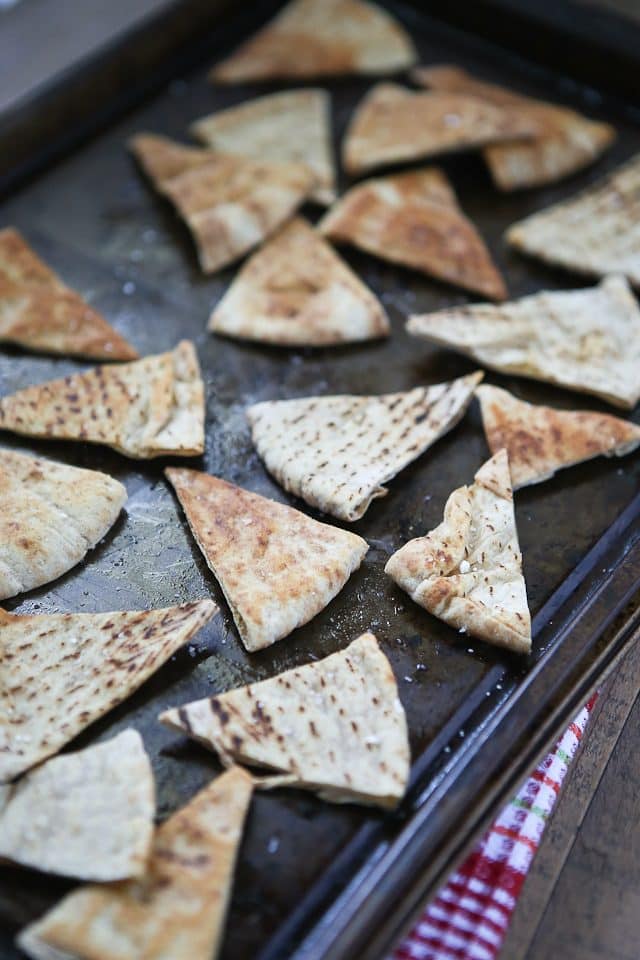 The best. Make your favorite dip and dig in.
Homemade Baked Pita Chips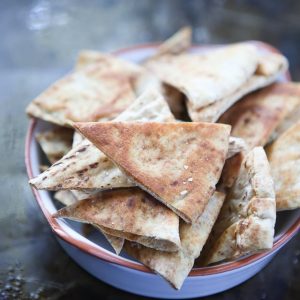 Ingredients:
6-8 pita rounds, cut into 8 triangles
olive oil, for brushing
coarse salt
Directions:
Preheat your oven to 350 degrees. Spread pita triangles in a single layer on two large baking sheets and lightly brush olive oil on both sides of pita triangle. Sprinkle with lemon pepper seasoning and place in oven. Bake until golden and crisp, 10 - 15 minutes
Some of my favorite dips for homemade baked pita chips:
Cucumber and Feta Greek Yogurt Dip
Curry Dill Dip | RecipeGirl
White Bean and Roasted Garlic Dip | The Lemon Bowl
Artichoke Feta Dip | Mom To Mom Nutrition
Are you following me on Instagram, Twitter, Facebook and Pinterest? If you'd like to subscribe to Aggie's Kitchen and have each post delivered straight to your e-mail box, then please add your email here. Happy cooking!
There are affiliate links in this post. I make small earnings through any purchases made through these links. Thank you for supporting Aggie's Kitchen!