Grapefruit-Pistachio Crusted Salmon
Grapefruit-pistachio crusted salmon is a healthy and easy salmon recipe, packed with healthy fats and delicious citrus flavor!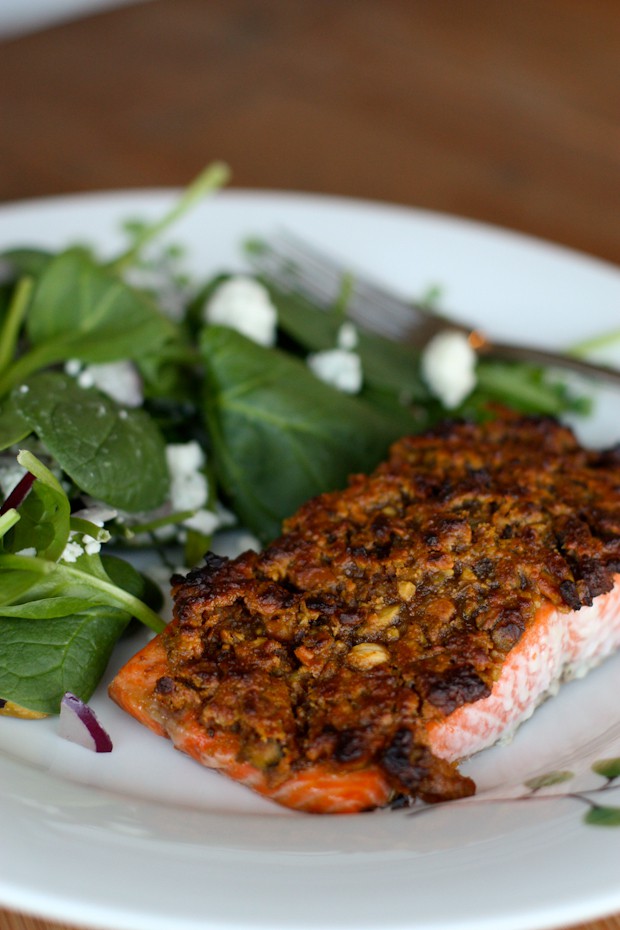 I've got some more grapefruit love for you today!
A couple of weeks ago, my friend Sandy posted this beautiful baked salmon dish on her blog. On the same day, I received a shipment of these gorgeous pink grapefruit from Harry & David. After seeing Sandy's salmon, and tasting the grapefruit, I decided to play with her recipe and treat the family to a healthy salmon dinner. We love salmon at our house (well 3/4 of us do at this time), so I'm always looking for new ways to serve it. And to be honest, I hadn't made salmon for dinner in too long. The last time was when I posted about this Salmon Salad a couple of months ago!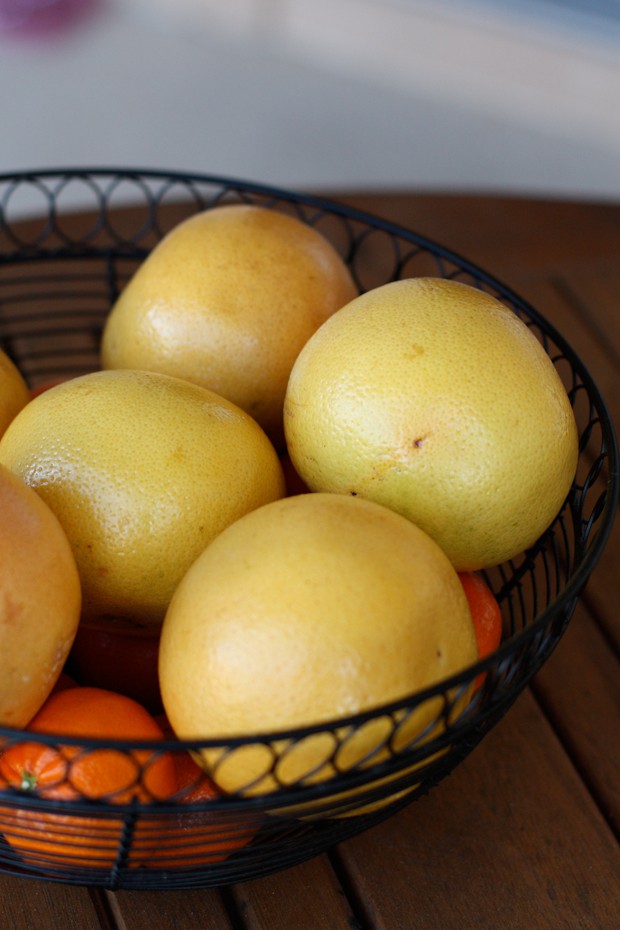 All the ingredients for the pistachio topping came together just perfectly. To be honest, I was enjoying the topping all on it's own way too much during "taste-testing". The crust was so good over the wild sockeye salmon I used. I purchase it frozen at Costco, so I always have some in the freezer for convenience. I think it would also be good on any other firm white fish like grouper or red snapper.
Citrus goes so well with all kinds of seafood or fish, so it's worth a try to experiment! I paired up the salmon with a nice spinach salad, topped with this simple grapefruit vinaigrette, for a great healthy weeknight dinner. For dessert, we had raspberry-rhubarb crumble with vanilla ice cream. So delicious!
I hope you enjoy this grapefruit-pistachio crusted salmon recipe as much as we did.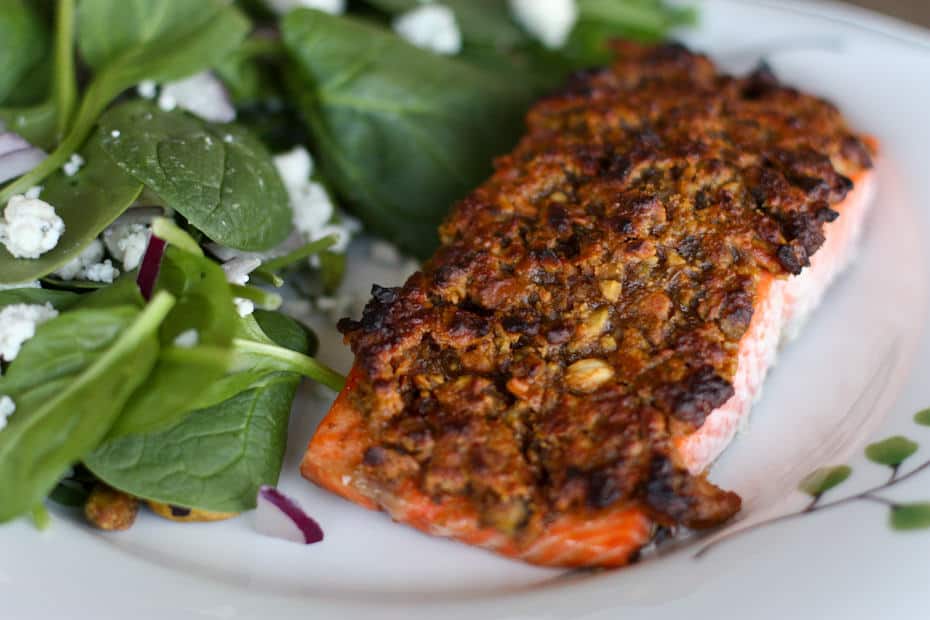 Grapefruit and Pistachio Crusted Salmon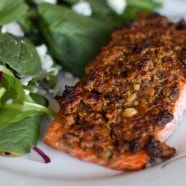 Ingredients:
4 salmon filets
2 teaspoons olive oil
2 teaspoon honey or agave nectar
1/4 cup fresh squeezed grapefruit juice (1/2 grapefruit)
1/2 cup pistachios
1/4 teaspoon sweet paprika
salt and pepper, to taste
Directions:
Preheat your oven to 425 degrees.
Place your salmon filets on a lightly greased baking sheet. Season top side with salt and pepper.
In a food processor or blender, add olive oil, honey or agave nectar, grapefruit juice, pistachios, paprika and a light pinch of salt and pepper. Pulse ingredients a few times until combined. Spoon nut mixture over salmon filets and spread evenly. Bake at 425 for 12-15 minutes until salmon flakes easily. (I baked for 12 minutes, then turned broiler on for last minute or two for a little extra color on top - keep an eye on it though!)
A new family favorite! This simple salmon dish was inspired and adapted from my dear friend Sandy at Reluctant Entertainer
Are you following me on Instagram, Twitter, Facebook and Pinterest? If you'd like to subscribe to Aggie's Kitchen and have each post delivered straight to your e-mail box, then please add your email here. Happy cooking!
There are affiliate links in this post. I make small earnings through any purchases made through these links. Thank you for supporting Aggie's Kitchen!
29 Responses to "Grapefruit-Pistachio Crusted Salmon"
Trackbacks/Pingbacks

Leave a Comment