Refreshing Cantaloupe Smoothie (and oh by the way…)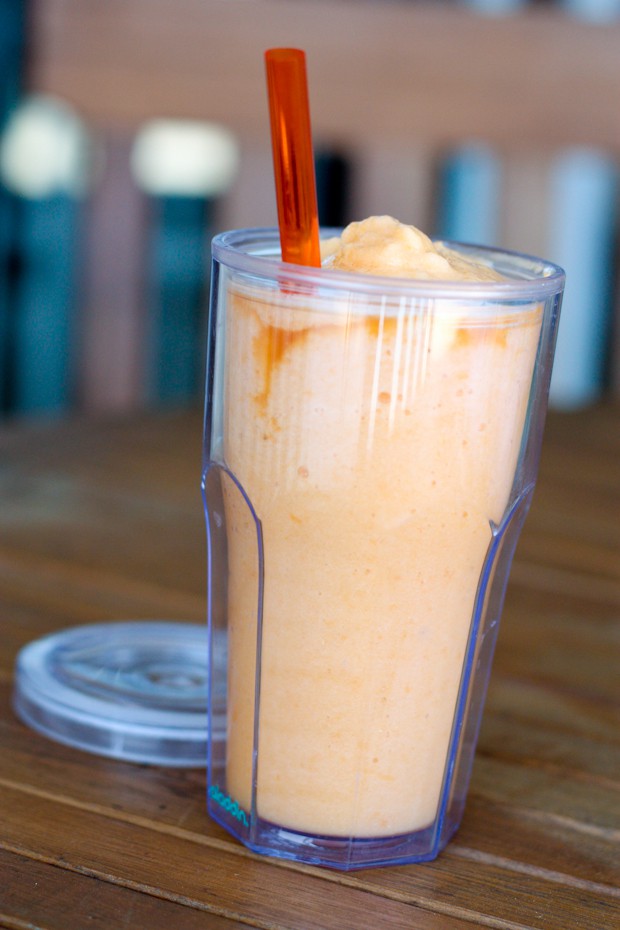 Did you all have a nice Easter weekend? I took some time off online the last couple of weeks, enjoying Spring Break with my fam. Hard to believe we are heading into the last 9 weeks of our school year here, I feel like the time after Spring Break always zips by and next thing you know it'll summer.
But let's not move too far ahead yet. Is it finally safe to say Spring has Sprung yet?? If it hasn't yet by you, please, make yourself this smoothie, close your eyes and picture yourself somewhere warm and sunny. I promise, it will work. The weather seems to be cruel this year in parts of the country, I truly feel bad for anyone still dealing with low temps and even (I really can't believe it) snow. It's just not fair.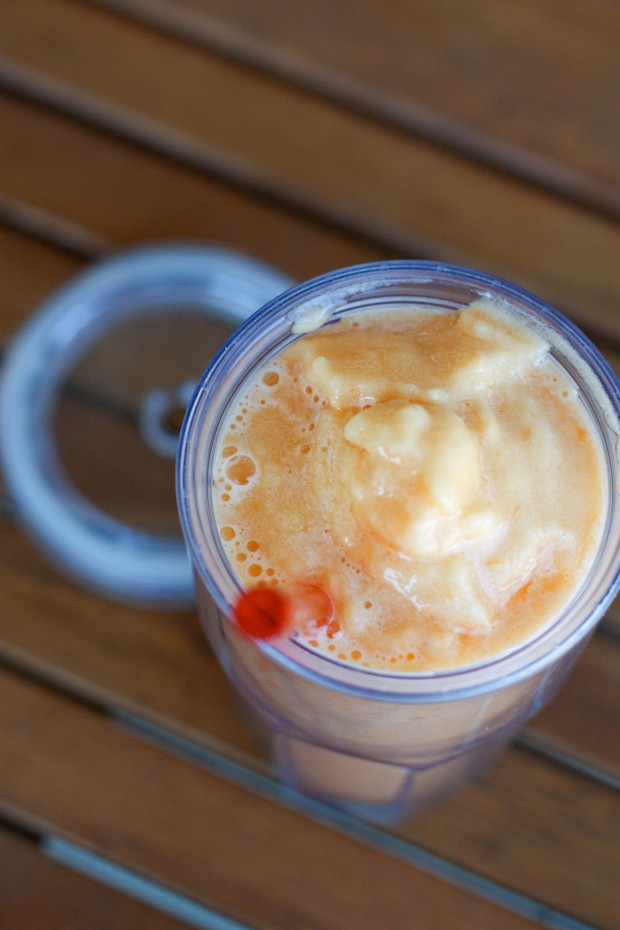 I've been in a major smoothie making mood lately. I love this time of year when it seems like our grocery produce section is bursting with so much color. I'm truly happy to see it, especially all the melons and berries. My favorite kind of smoothies are simple, a combination of fresh (and sometimes frozen) fruit, a splash of juice or water, and a handful of ice. I have learned that the order you put your ingredients into your blender really help how your smoothie blends – start with your liquid, then your softest or juciest fruits, then add the rest of your fruit and ice. You basically want to have a good base of liquid working in your blender base so that all your ingredients have a chance to incorporate without burning out your blender. I put all the ingredients in at the same time, just in layers following that order.
Hope you enjoy this bright and refreshing smoothie today!
And oh…by the way. I've got some happy and exciting news to share. It's been hard keeping it a secret, and I'm finally ready to let you know that this upcoming September there will be a new little addition to the Aggie's Kitchen family. Yep! You heard right….our little family is growing and we are thrilled. 🙂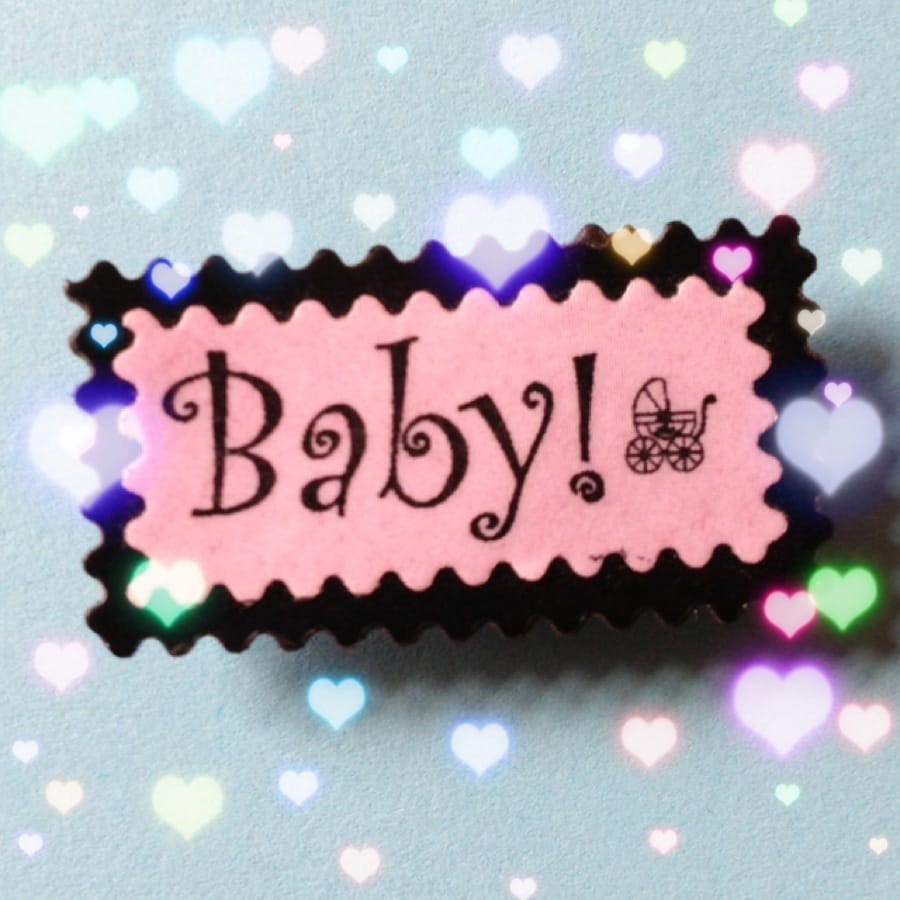 I'm officially out of the first trimester cave I've been living in. I was hit pretty hard by the typical first tri stuff and am so happy to be finally feeling like my old self again this week! Food is my friend once again.
Especially smoothies just like this cantaloupe smoothie 🙂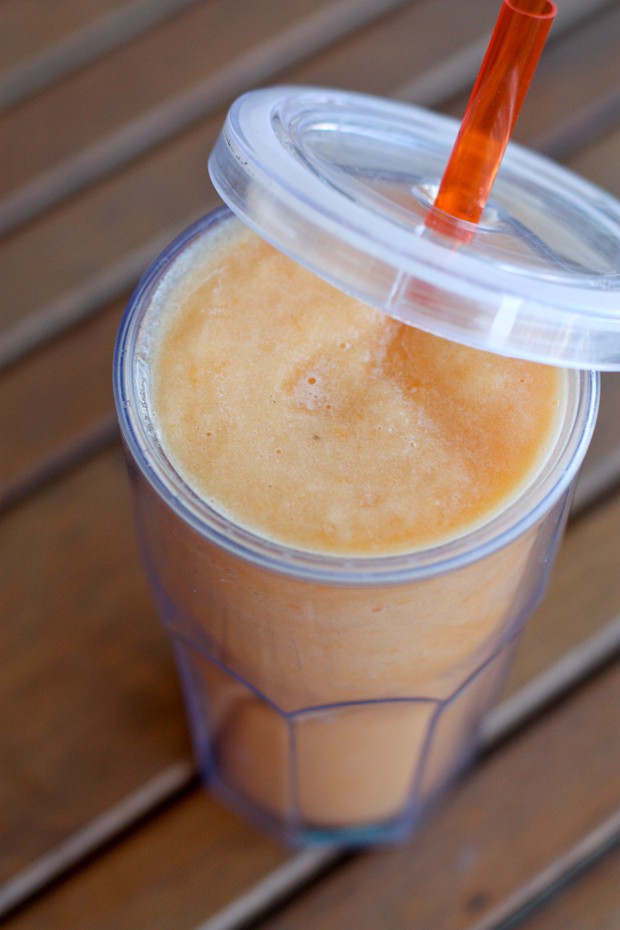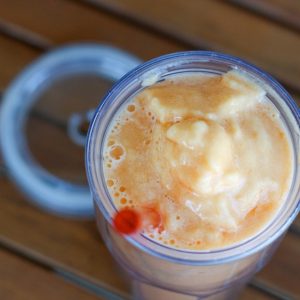 Ingredients:
1 clementine or small orange, cut into segments or chunks
1/4 cantaloupe, cut into chunks
1/2 frozen banana
6 ice cubes
Directions:
Place fruit in blender starting with your softest and juiciest pieces. Top with ice cubes. Blend and enjoy!
More smoothies for you to love:
Are you following me on Instagram, Twitter, Facebook and Pinterest? If you'd like to subscribe to Aggie's Kitchen and have each post delivered straight to your e-mail box, then please add your email here. Happy cooking!
There are affiliate links in this post. I make small earnings through any purchases made through these links. Thank you for supporting Aggie's Kitchen!