Barefoot Contessa's Potato-Fennel Gratin
Serve this flavorful Potato-Fennel Gratin for your next holiday meal. It's a recipe from from one of my favorite cookbooks – Ina Garten's Barefoot Contessa Cookbook.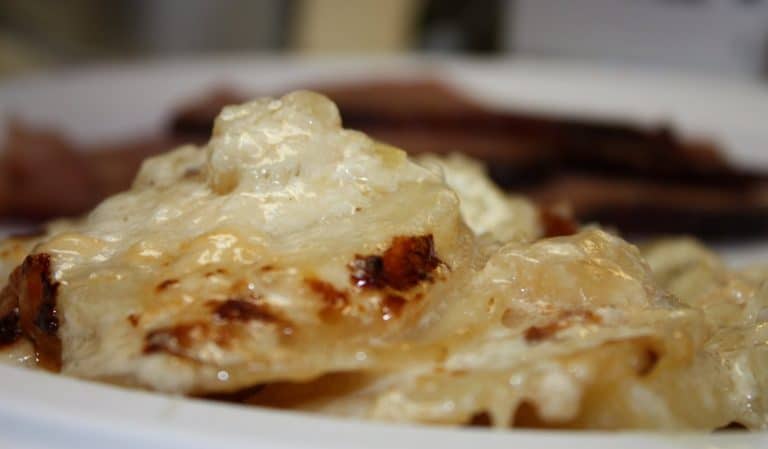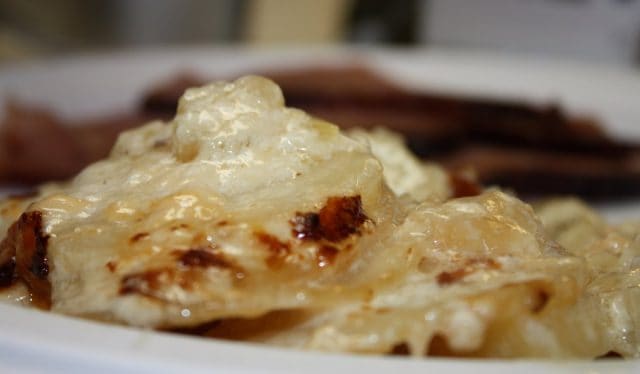 Do you ever eat something and can't stop thinking about it the next day?
Well, that's how I feel about these potatoes. I know, I'm weird when it comes to food…maybe a bit obsessive to a non-foodie, but please tell me someone out there understands what I mean?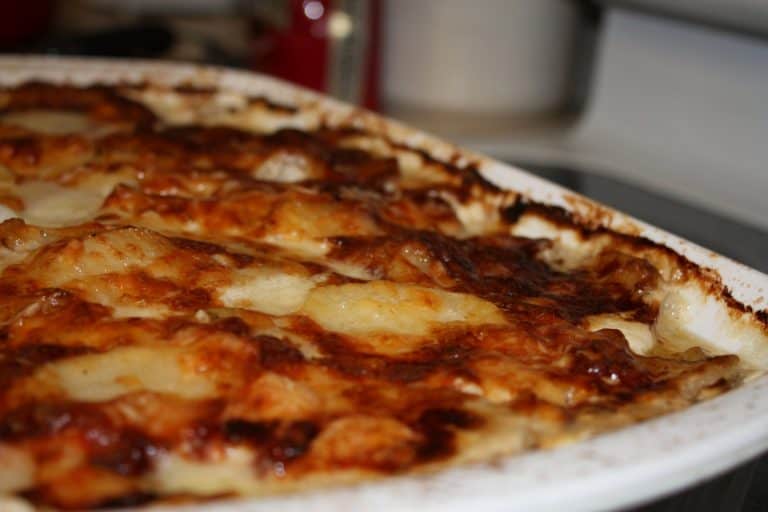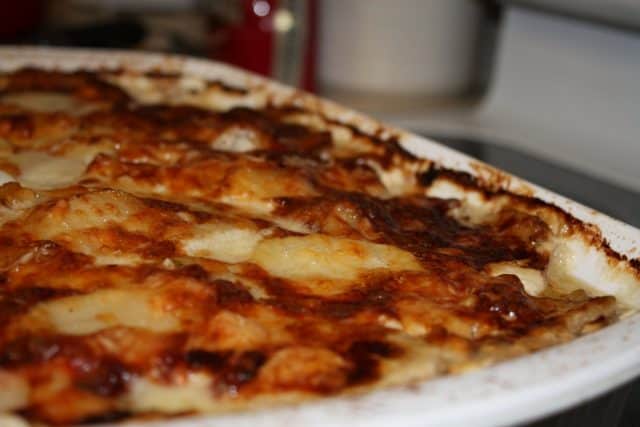 I told you I spent the day with my husband's family over the weekend…my sister in law, Paula, made this potato dish for us and oh did we enjoy it. Paula is a fellow foodie…she loves Barefoot Contessa as much as I do and we can really talk food if you know what I mean. She was even nice enough to bring me a copy of the cookbook they were giving away at Costco…she knows what makes me happy! We enjoyed this creamy potato dish alongside some glazed ham and salad…a perfect meal. Especially right before you are about to set some New Year's Resolutions!!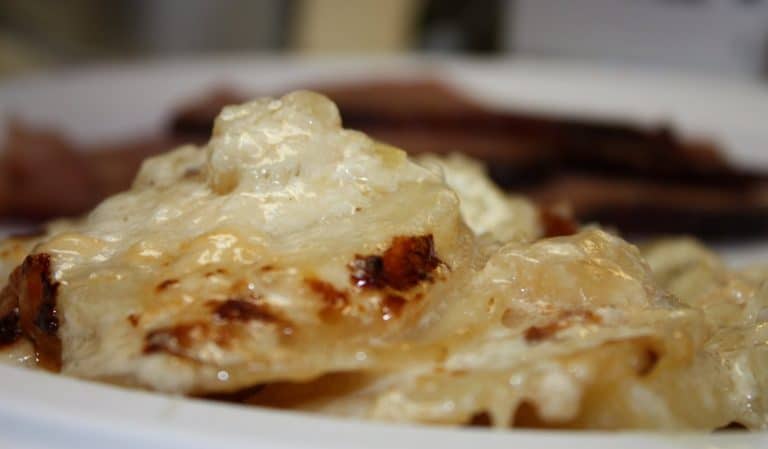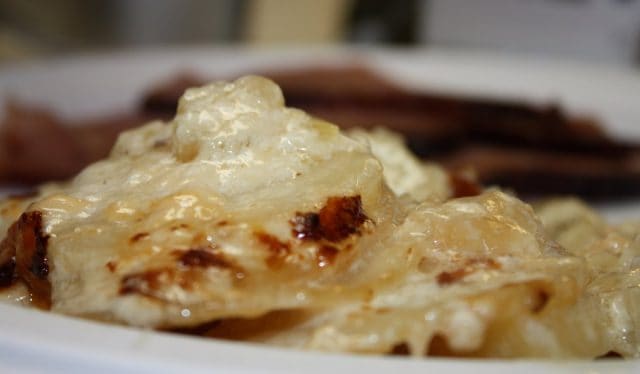 Gratins are delicious and such a great addition to any holiday meal. This Cauliflower Gratin caught my eye as well as did this Asparagus Gratin.
Potato-Fennel Gratin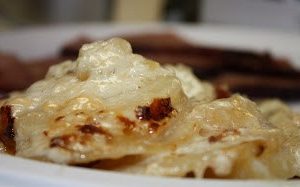 Ingredients:
2 small fennel bulbs
1 yellow onion, thinly sliced
2 tablespoons good olive oil
1 tablespoon unsalted butter
2 pounds russet potatoes (4 large potatoes)
2 cups plus 2 tablespoons heavy cream
2 1/2 cups grated Gruyère cheese (1/2 pound)
1 teaspoon kosher salt
1/2 teaspoon freshly ground black pepper
Directions:
Preheat the oven to 350 degrees F.
Butter the inside of a 10-by-15-by-2-inch (10-cup) baking dish.
Remove the stalks from the fennel and cut the bulbs in half lengthwise. Remove the cores and thinly slice the bulbs crosswise, making approximately 4 cups of sliced fennel. Saute the fennel and onions in the olive oil and butter on medium-low heat for 15 minutes, until tender.
Peel the potatoes, then thinly slice them by hand or with a mandoline. Mix the sliced potatoes in a large bowl with 2 cups of cream, 2 cups of Gruyère, salt, and pepper. Add the sauteed fennel and onion and mix well.
Pour the potatoes into the baking dish. Press down to smooth the potatoes. Combine the remaining 2 tablespoons of cream and 1/2 cup of Gruyère and sprinkle on the top. Bake for 1 1/2 hours, until the potatoes are very tender and the top is browned and bubbly. Allow to set for 10 minutes and serve.
My family loves potato side dishes and I make potatoes for them pretty often. This Potato-Fennel Gratin is definitely for indulging, but here are a few lighter potato side dishes for you to try out for your everyday meals:
Roasted Red Potatoes with Dill and Cheddar
Roasted Red Potatoes with Smoked Paprika
Are you following me on Instagram, Twitter, Facebook and Pinterest? If you'd like to subscribe to Aggie's Kitchen and have each post delivered straight to your e-mail box, then please add your email here. Happy cooking!
There are affiliate links in this post. I make small earnings through any purchases made through these links. Thank you for supporting Aggie's Kitchen!