Pan Fried Cajun Chickpeas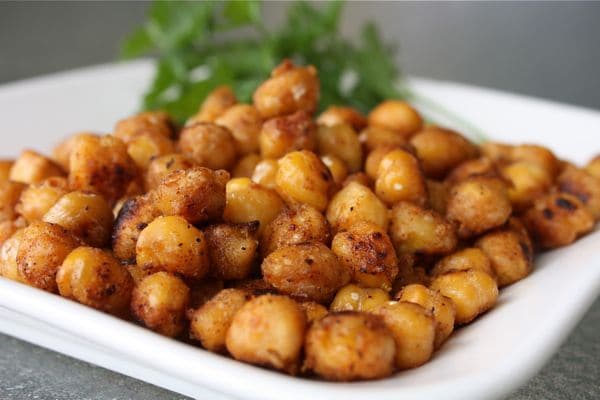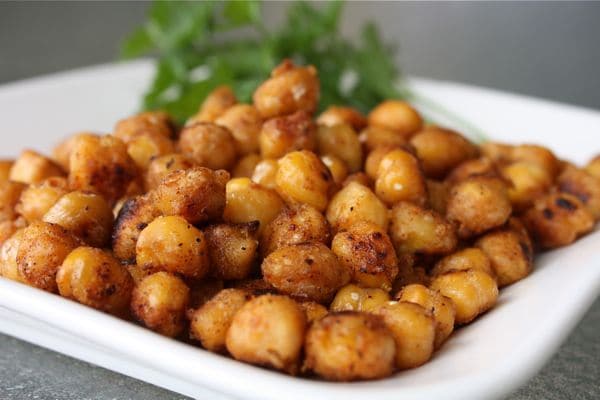 You seriously must try these.
Over the weekend I was introduced to these Pan Fried Cajun Chickpeas.  I was at a birthday party where a mom friend mentioned her addiction to "fried chickpeas"…hmmm…sounded good to me.  When she told me how she made them I was instantly intrigued.  Why haven't I thought to do this myself?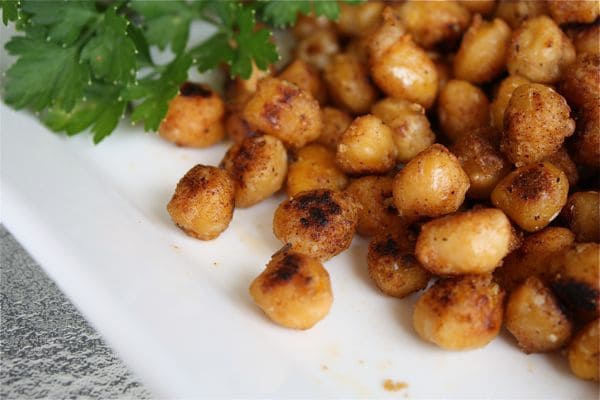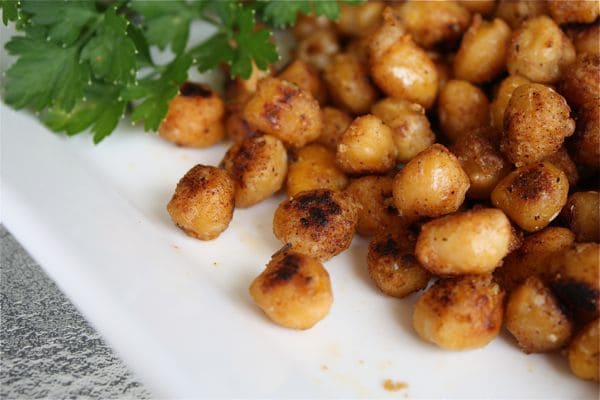 It's so simple people…and these babies make the best snack, appetizer or even better, topping for a salad (which I experienced for lunch today – holy yum!).  I seasoned them up with a cajun seasoning I had on hand, but I'm thinking the sky is the limit as far as these go.  I may have to play around with some ideas…
To prepare the chickpeas you lightly dust them in seasoned flour then saute them in a little bit of olive oil in a hot pan till they get nice and crispy.  That's it.  Oh and sprinkle a little sea salt over them when they are done.  Seriously addicting.
Thank you so much for sharing Juliet!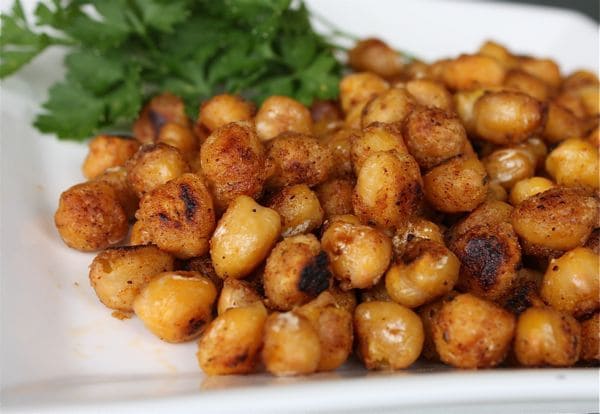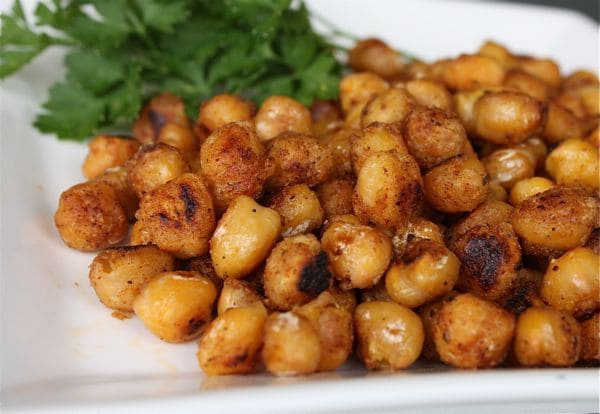 Pan Fried Cajun Chickpeas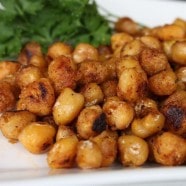 Ingredients:
1 can chickpeas (I like to use Bush's Garbanzo Beans)
2-3 tsp flour
2-3 tsp Cajun seasoning
2-3 TB olive oil
sea salt, to taste
Directions:
Rinse and dry chickpeas on paper towel. Be sure to dry completely.
Heat oil in a non stick skillet over medium high heat. Combine flour and seasoning in a small bowl or plate. Roll chickpeas in seasoned flour until lightly dusted. Carefully add chickpeas to skillet, in batches, cooking for a few minutes before gently tossing them around in pan.
Cook chickpeas until they look crisp and lightly browned. Remove from pan and serve warm.
Are you following me on Instagram, Twitter, Facebook and Pinterest? If you'd like to subscribe to Aggie's Kitchen and have each post delivered straight to your e-mail box, then please add your email here. Happy cooking!
There are affiliate links in this post. I make small earnings through any purchases made through these links. Thank you for supporting Aggie's Kitchen!
62 Responses to "Pan Fried Cajun Chickpeas"
Trackbacks/Pingbacks

Leave a Comment