My 12 Favorite Meals Of 2012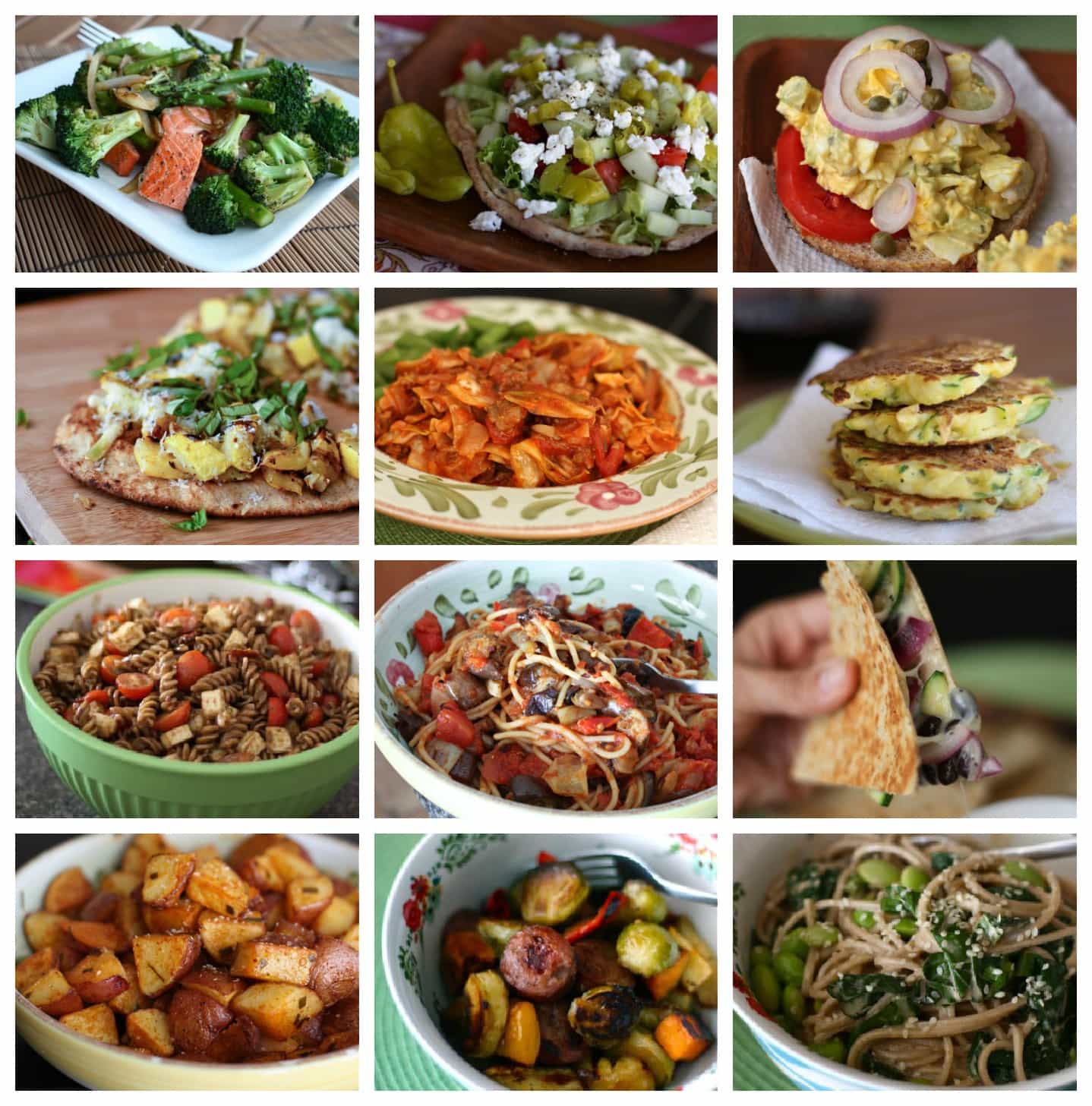 I wasn't sure I was going to be able to pull off a "best of 2012" type post this year, but as I started looking back at all the food cooked up over the last 12 months, I couldn't help but pick more than a few favorites to share with you. I decided to go month-by-month and choose my favorite from each month. Some months were harder to choose from than others. Some months I wonder if I cooked at all. 😉
January – Salmon and Veggie Stir Fry
February – Greek Salad and Hummus Pita Pizza
March – Creamy Egg Salad with Capers
April – Grilled Summer Squash Pizza
May – Stuffed Cabbage Casserole
June – Summer Squash Fritters
July – Pasta Salad Caprese with Roasted Garlic and Balsamic Dressing
August – Whole Wheat Spaghetti with Roasted Peppers and Eggplant
September – Zucchini, Red Onion and Black Bean Quesadillas
October – Roasted Red Potatoes with Smoked Paprika
November – Maple Roasted Fall Vegetables with Chicken Apple Sausage
December – Sesame Noodles with Edamame and Kale
There were lots of frittatas, super salads, and pita pizzas eaten this year, as well as a few soups and sandwiches too. You all seemed to really like these Broiled Salmon Gyros and Hot Black Bean Fiesta Dip and these simple Red Wine Berry Spritzers – I did too.
It's been a good year. We ate well. I took a few trips, some together as a family, some alone with my husband and a couple to play with my blogger friends. I also read a lot. One of the major perks of having a blog is having this online diary of photos, words, and recipes to look back and reflect on. I love it and am thankful for it all.
I feel incredibly blessed – and after a restful holiday season spent with my family, I'm really looking forward to kicking off 2013. I love the feeling of starting fresh, with new (and not so new) goals to work towards. I'm all about self growth and am constantly looking to better myself, which is probably why I always look forward to the start of a new season, or at this time, a new year.
I want to wish you and your loved ones a very Happy and Healthy New Year! Thank you so much for reading, and being a part of my Aggie's Kitchen world! xoxo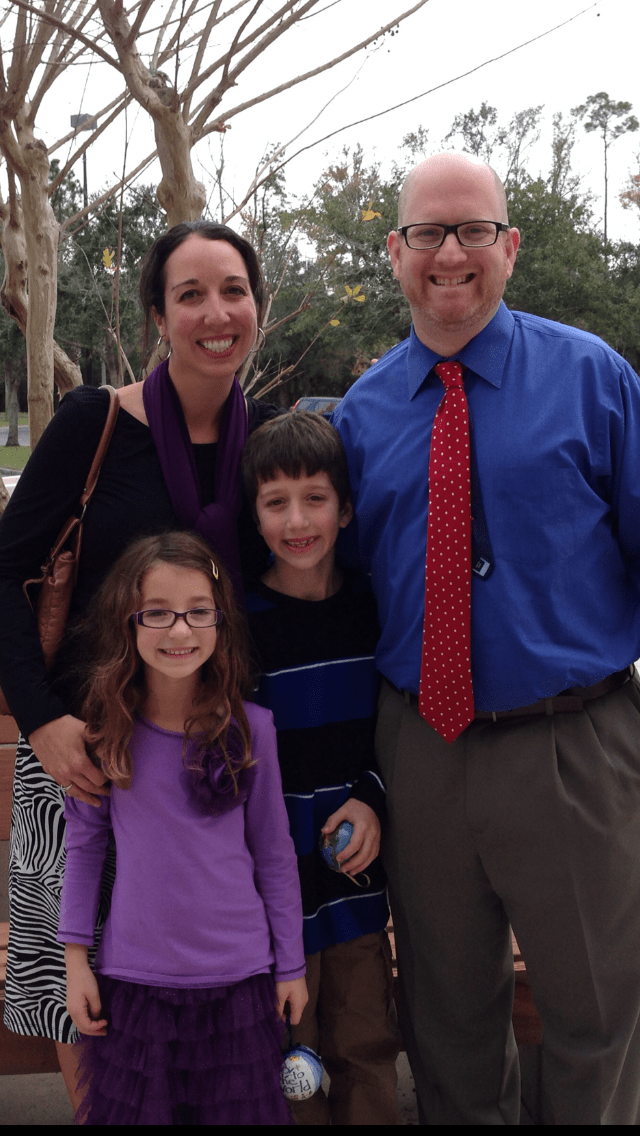 The Goodmans – Christmas Day, 2012
Are you following me on Instagram, Twitter, Facebook and Pinterest? If you'd like to subscribe to Aggie's Kitchen and have each post delivered straight to your e-mail box, then please add your email here. Happy cooking!
There are affiliate links in this post. I make small earnings through any purchases made through these links. Thank you for supporting Aggie's Kitchen!