Marinated Mushroom and Chickpea Salad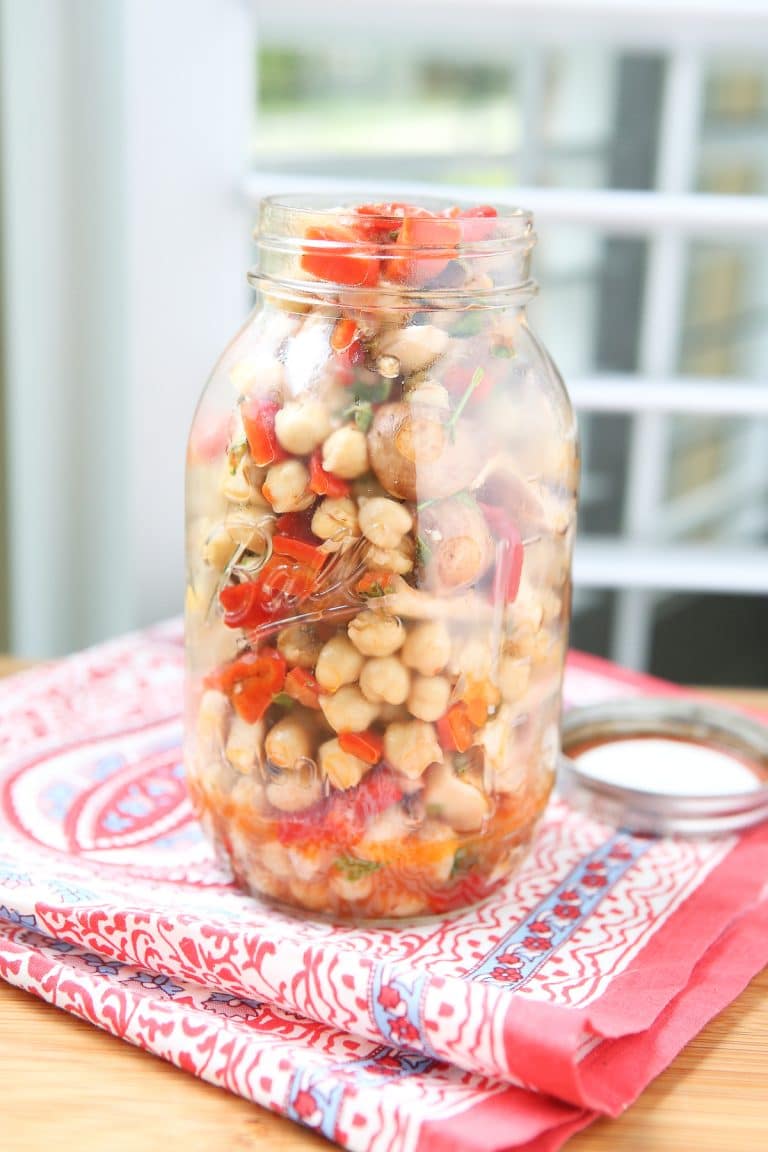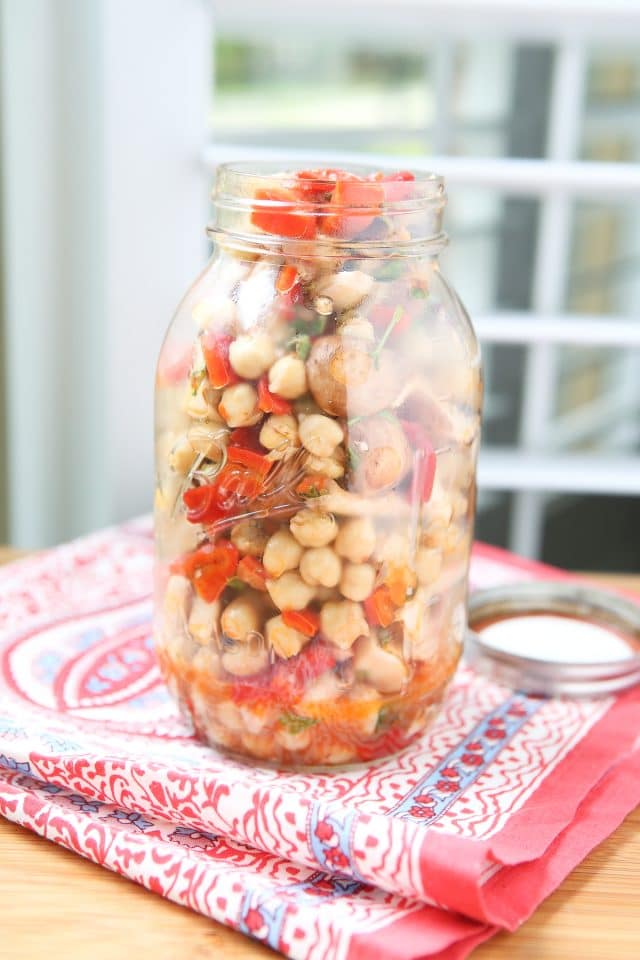 Friends, I have a new favorite salad to share with you. It's not your typical "green" salad but instead a savory Marinated Mushroom and Chickpea Salad. It's really the best kind of light and savory food for this summer heat in my opinion.
I've already made this dish 3 times this summer and plan to make it again in the next week. I've enjoyed it on it's own for a light lunch as well as a side dish for one of our grill nights. It's great if you are looking for a vegetarian option to serve at a barbecue or bring to a picnic. I love storing it in a very large mason jar – it gives you the opportunity to give it a little shake before serving so that the marinade gets distributed to all the mushrooms and chickpeas. Plus, food in a jar is always nicer to look at, especially if you are bringing it to a potluck – just pour out into a bowl and serve!
If you are a mushroom lover, please try it and let me know what you think!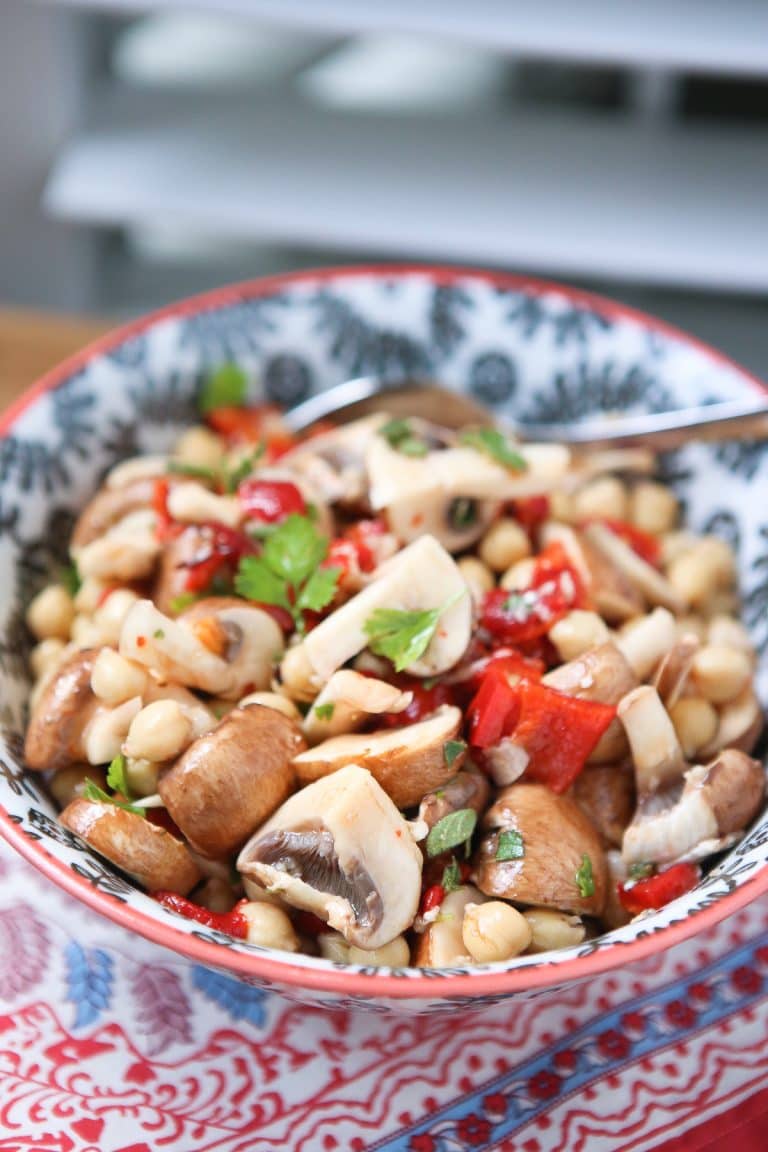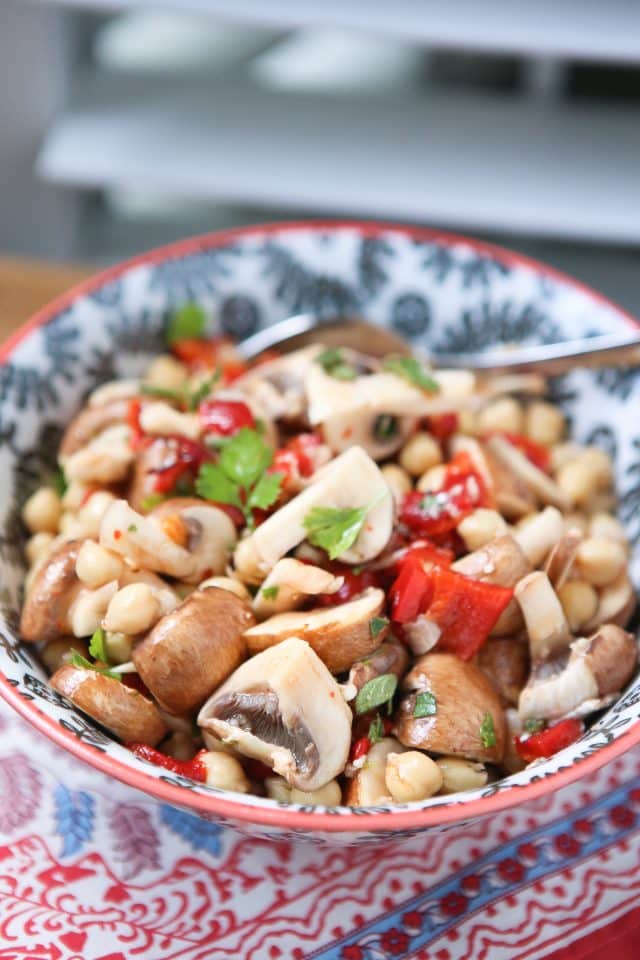 You can find the recipe here on The Mushroom Channel today – I've partnered up with them this year to share my love of mushrooms by creating delicious recipes for their blog!
Want more mushroom recipes? You can find plenty of them on my Mushroom Love Pinterest board or just look below for some of my most recent favorite ways to enjoy mushrooms: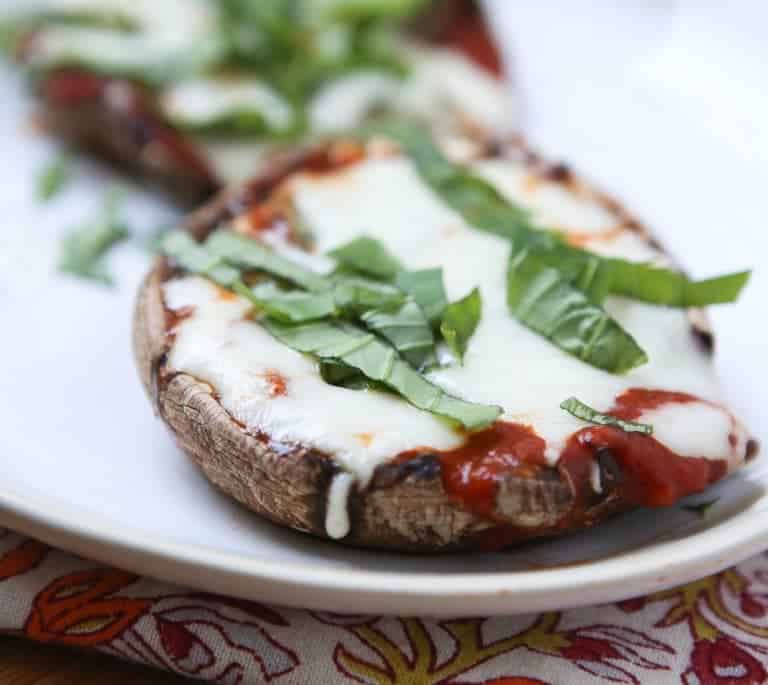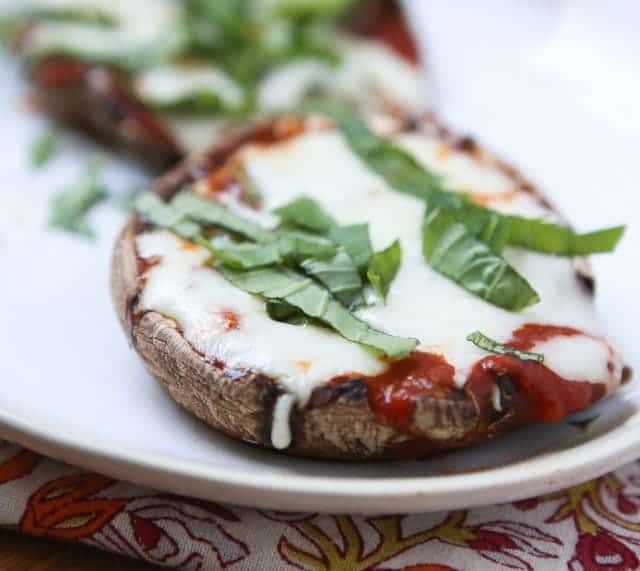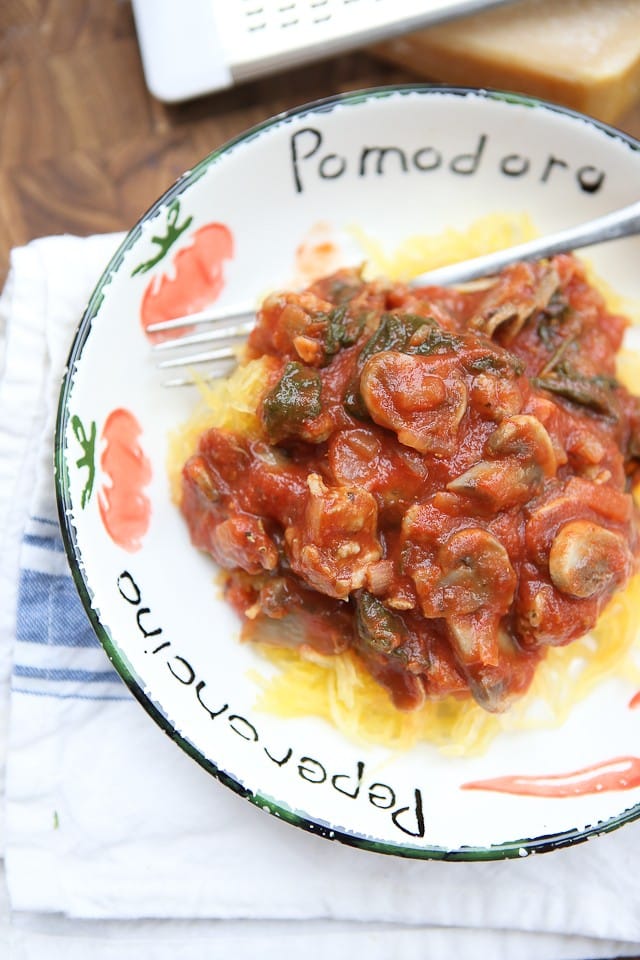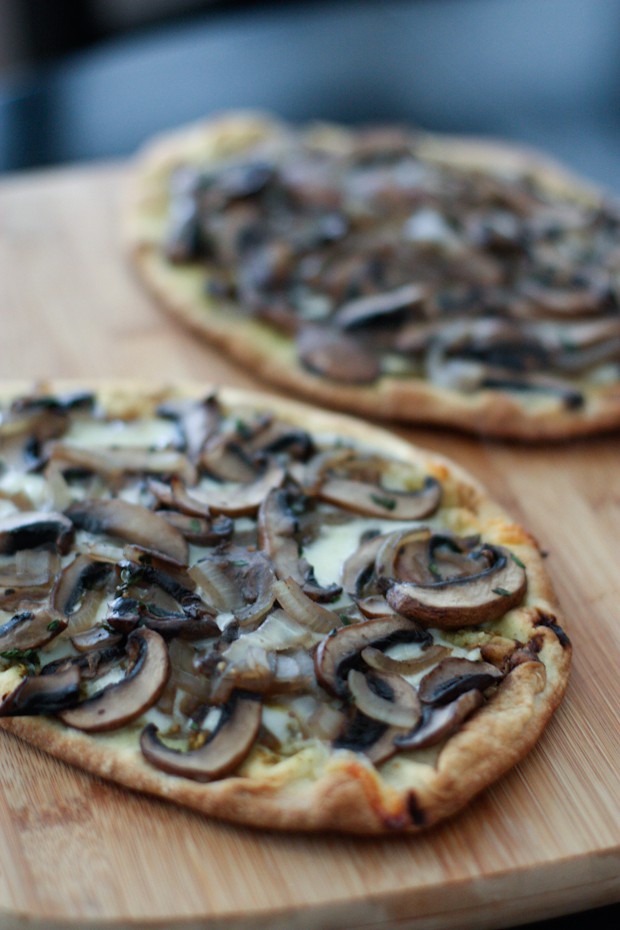 Are you following me on Instagram, Twitter, Facebook and Pinterest? If you'd like to subscribe to Aggie's Kitchen and have each post delivered straight to your e-mail box, then please add your email here. Happy cooking!
There are affiliate links in this post. I make small earnings through any purchases made through these links. Thank you for supporting Aggie's Kitchen!