Fish For Fridays: Recipe Roundup
Fish and seafood recipes for Fridays during Lent. If you are looking to add more fish and seafood to your diet, you'll find lots of delicious ideas here!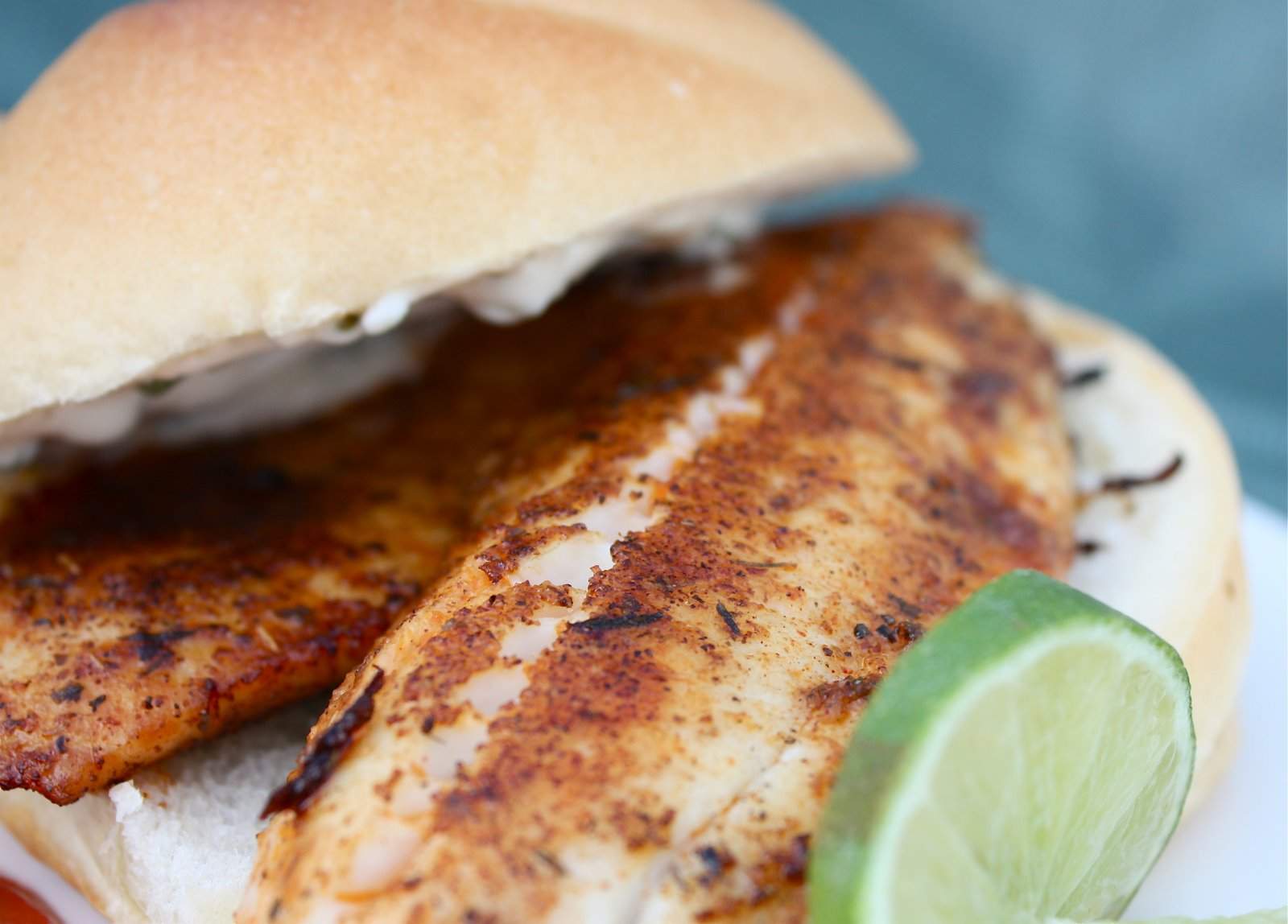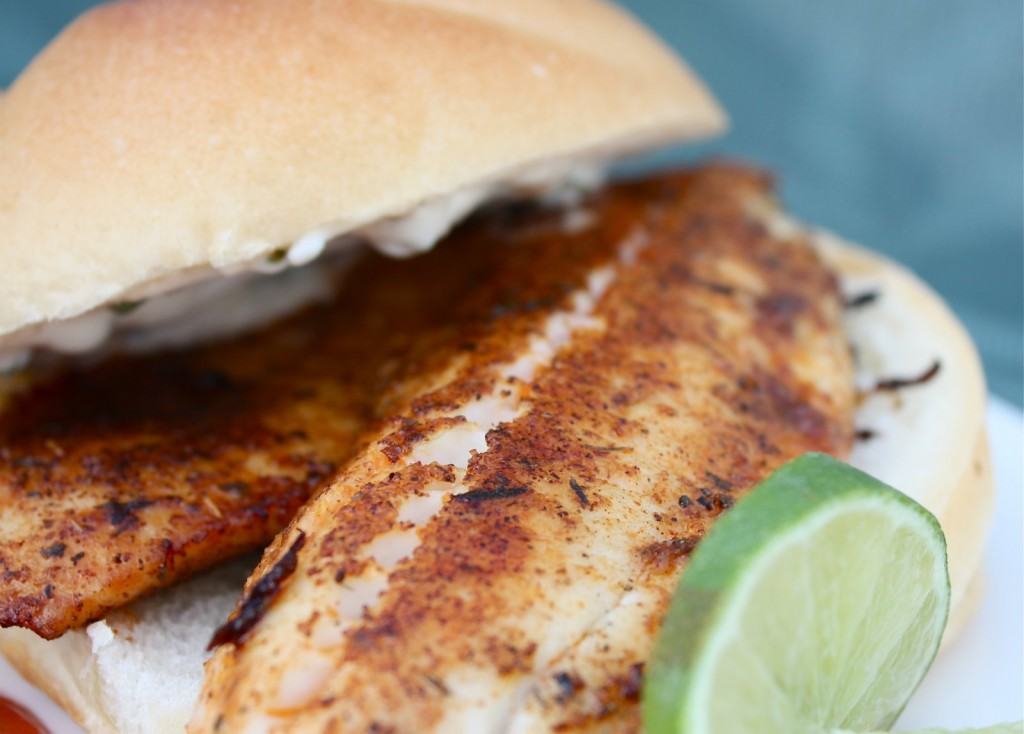 Growing up in an Italian Catholic family, eating fish on Fridays during Lent was a tradition for us. It was never really explained to me why we did it, (though now I know it is a form of abstinence) we just did and because I've always loved fish I just never questioned it. To this day, I still practice fish for Fridays during Lent and love to cook it up for my family who loves fish and (most) seafood as much as I do.
If you've been reading this blog for a while then you have probably seen me post lots and lots of fish recipes…I wanted to bring some forward from the archives – like the Blackened Tilapia Sandwich with Cilantro Lime Mayonnaise shown above – for anyone who is looking for new ways to serve fish and seafood, especially during Lent. These recipes would also be perfect for someone who's just starting to cook with fish.
Here are few more of my favorites, plus a few that I've come across on the blogs: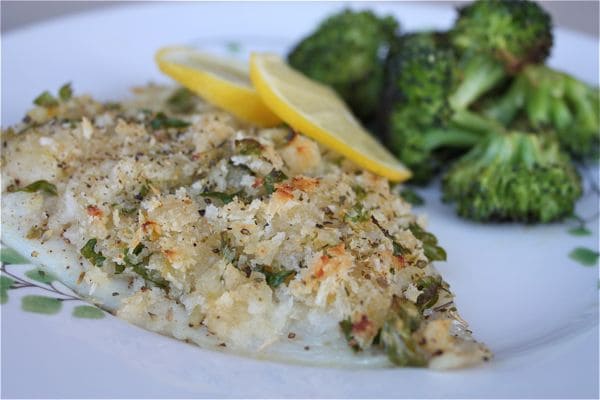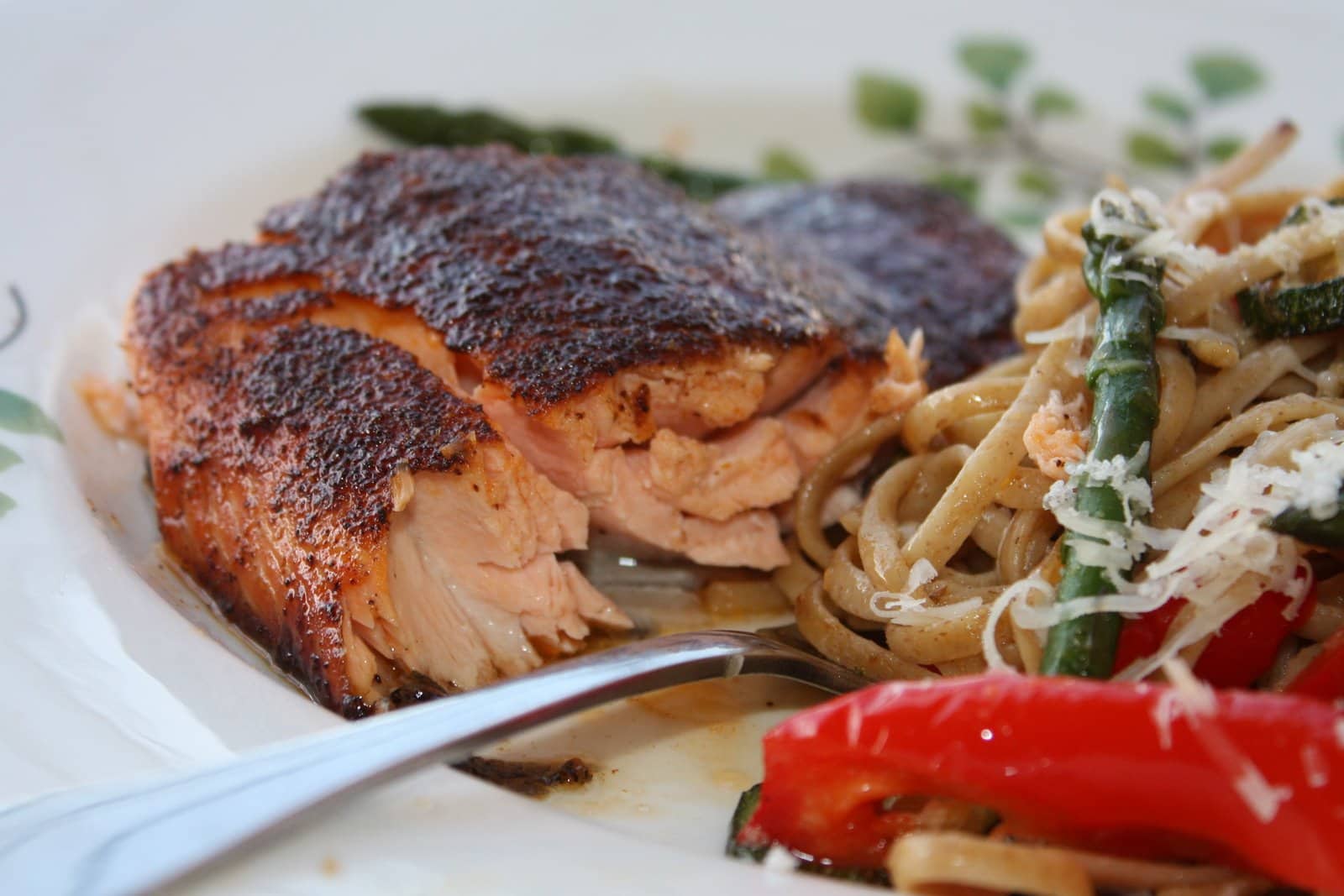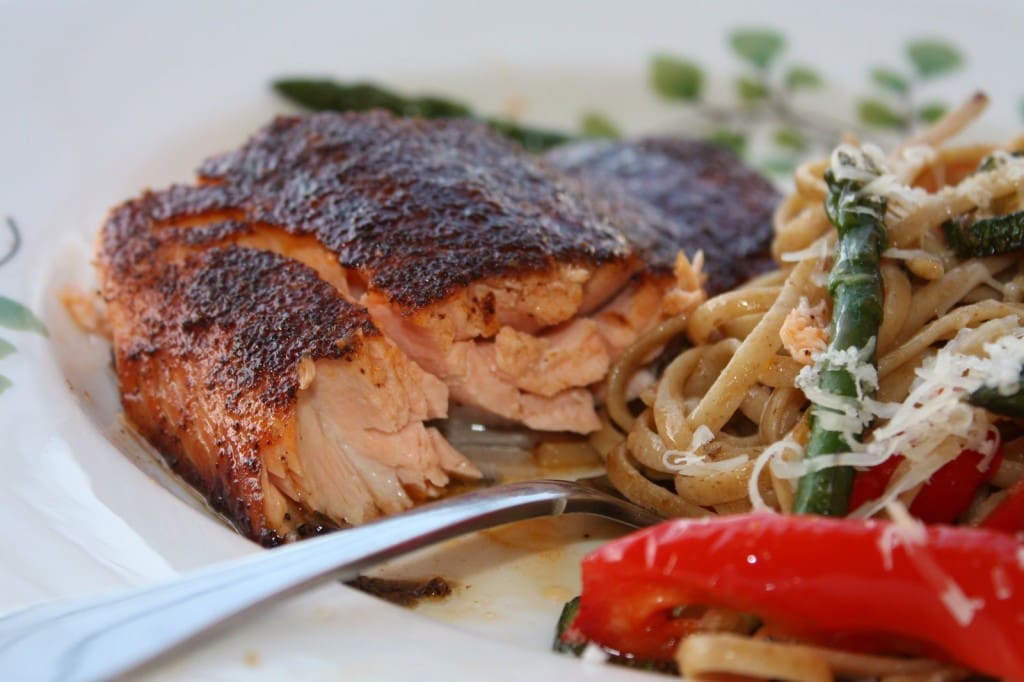 (this is the recipe that got my kids hooked on salmon!)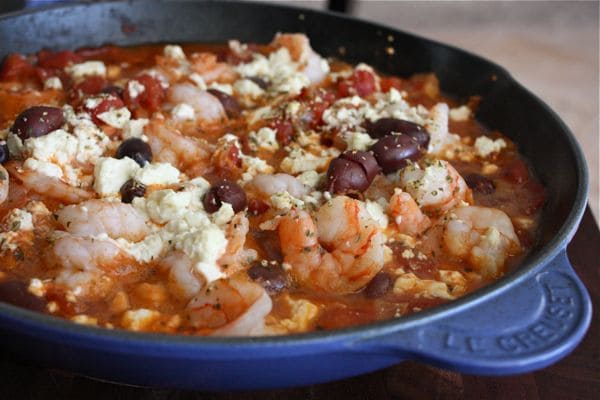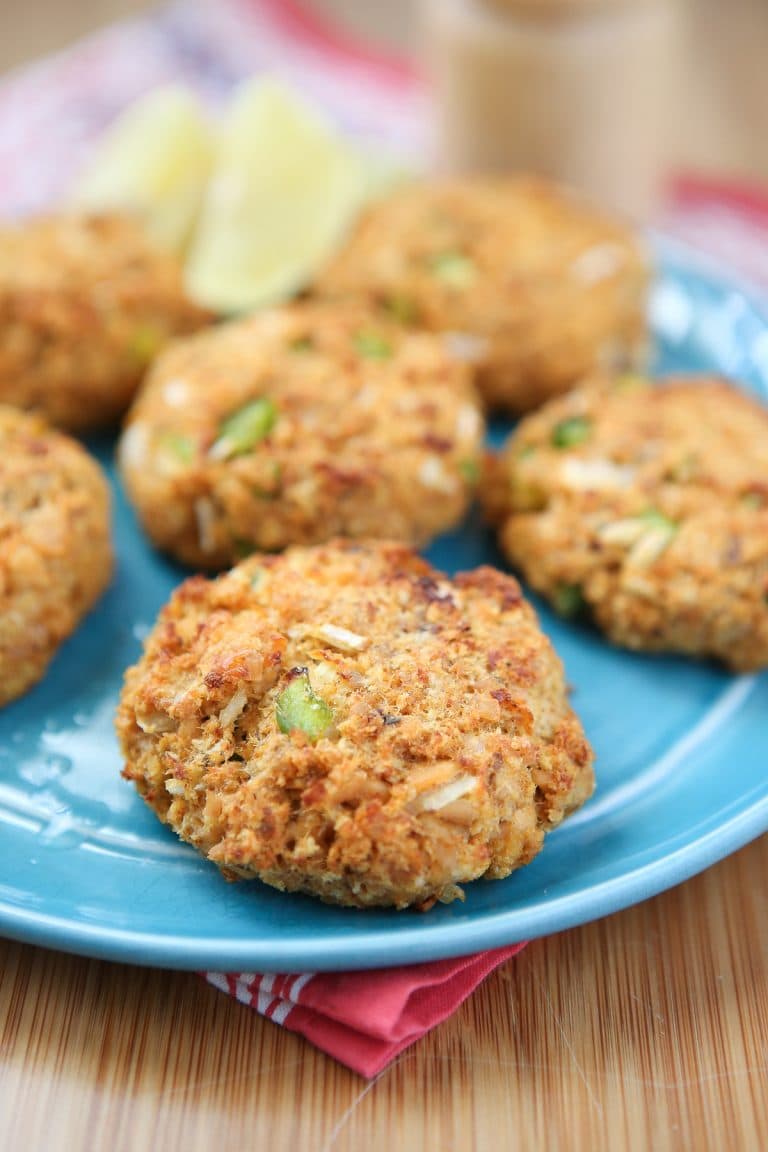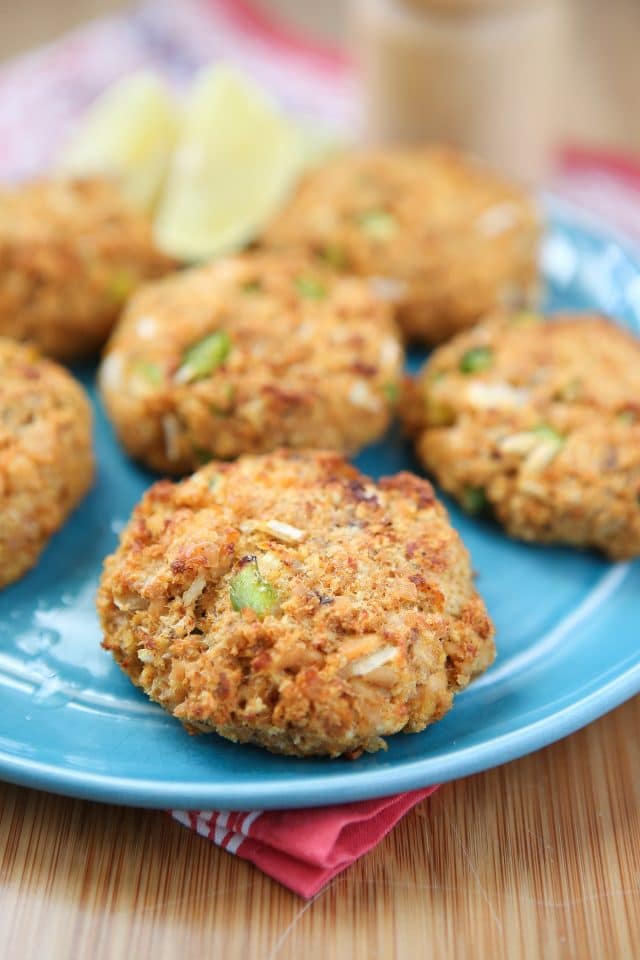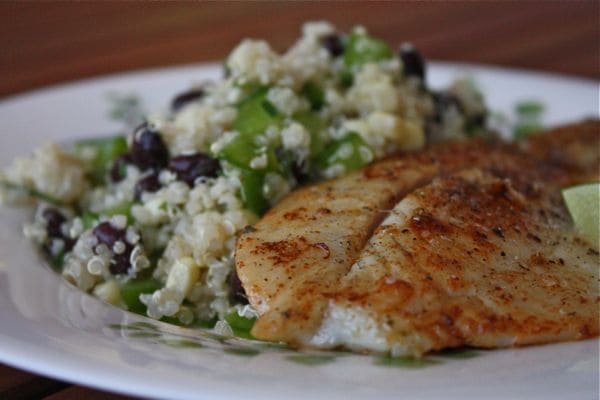 with Quinoa, Black Bean and Corn Salad
a few more from friends…
Crispy Baked Fish Sticks with Spicy Buffalo Tartar Sauce from from Savoring The Thyme
Shrimp and Cabbage Tacos with Cilantro Yogurt Sauce from Bev Cooks
Orange Glazed Salmon from Mom's Cooking Club
Herbed Salmon Croquettes from Meet Me In The Kitchen
Caribbean Citrus Mahi Mahi with Brown Rice Noodles from Love Veggies and Yoga
and if you're on Pinterest, come check out my growing Fish and Seafood board!
Do you eat fish on Fridays during Lent? What's your favorite way to prepare fish? Recipe links welcome!
Are you following me on Instagram, Twitter, Facebook and Pinterest? If you'd like to subscribe to Aggie's Kitchen and have each post delivered straight to your e-mail box, then please add your email here. Happy cooking!
There are affiliate links in this post. I make small earnings through any purchases made through these links. Thank you for supporting Aggie's Kitchen!