Eat Your Greens! Swiss Chard with White Beans in Tomato Sauce over Pasta
Swiss Chard with White Beans in Tomato Sauce over Pasta – whole wheat pasta, greens and beans make this dish a hearty vegetarian pasta meal! This recipe was created in partnership with Bush's Beans.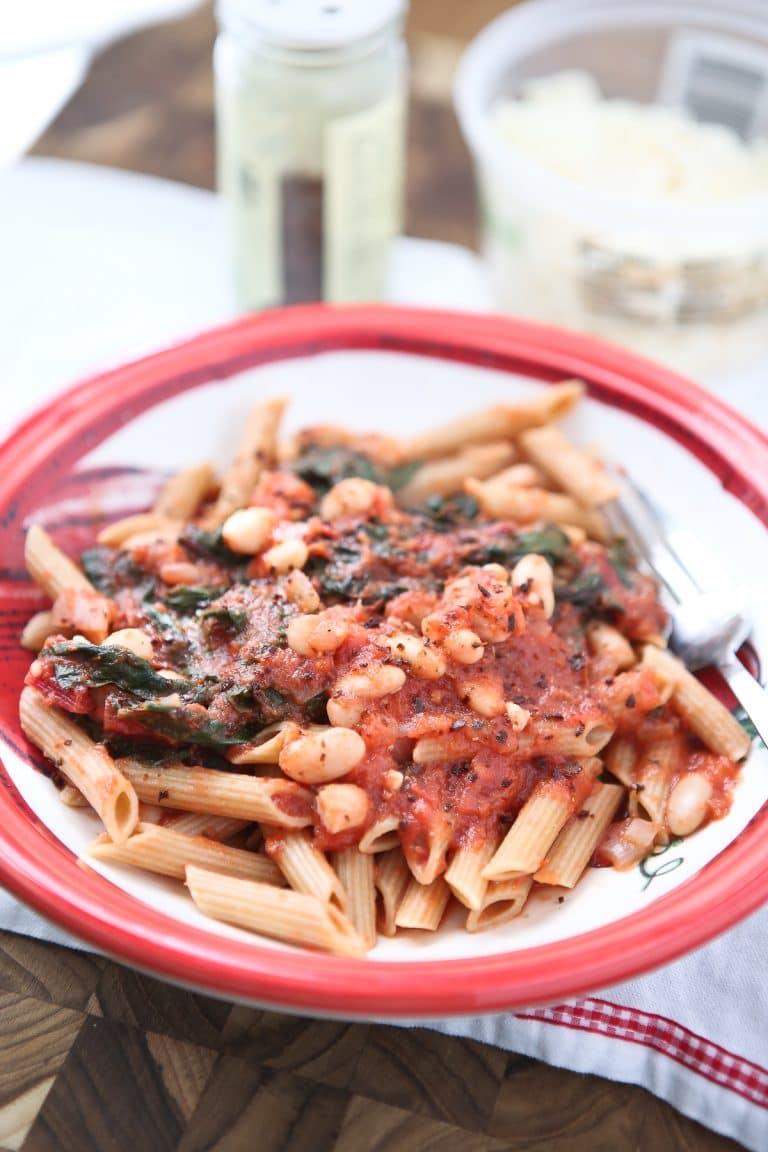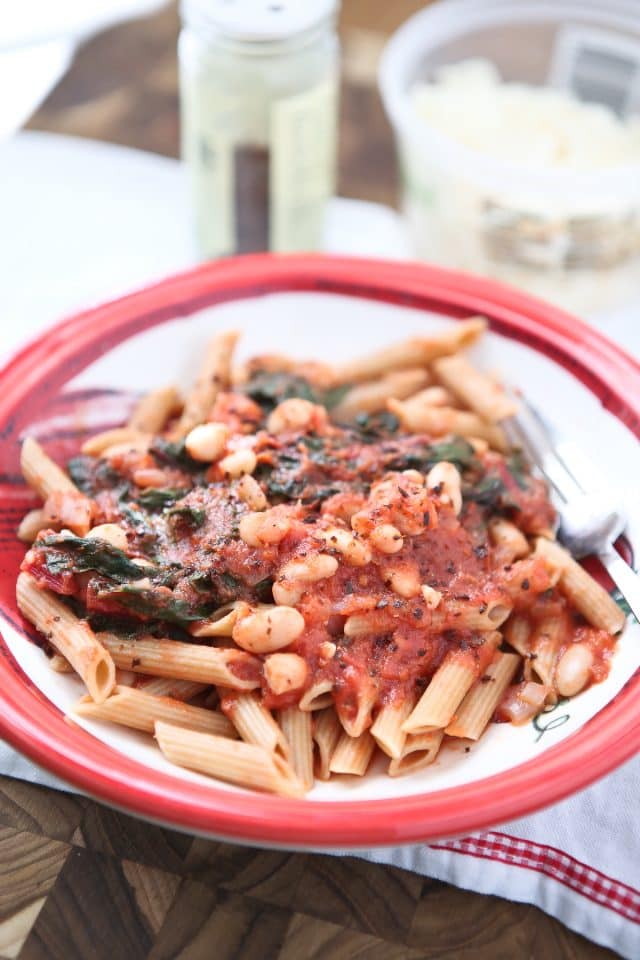 You all know by now, I like my greens. Spinach, kale, chard…I'll take it all. Especially this time of year when I find myself googling 'how to boost immune systems in children', when I already know the answer. In case you weren't sure, greens definitely play a part in the good nutrition part of boosting immune systems – and apparently we need all the help we can get lately.
The struggle is real when it comes to including as many greens as possible into my family's diet. I like to use spinach leaves in place of lettuce in salad and try to include it in pasta or soup as much as possible (see this Pesto Pasta with Turkey and Kale and Chicken Gnocchi Soup). This meatless pasta dish made with whole wheat pasta, greens and Bush's Great Northern Beans is another way to get some good nutrition on the table – and quick! With beans, pasta and canned crushed tomatoes being pantry staples, this is such a great base pasta recipe to add any fresh vegetable too.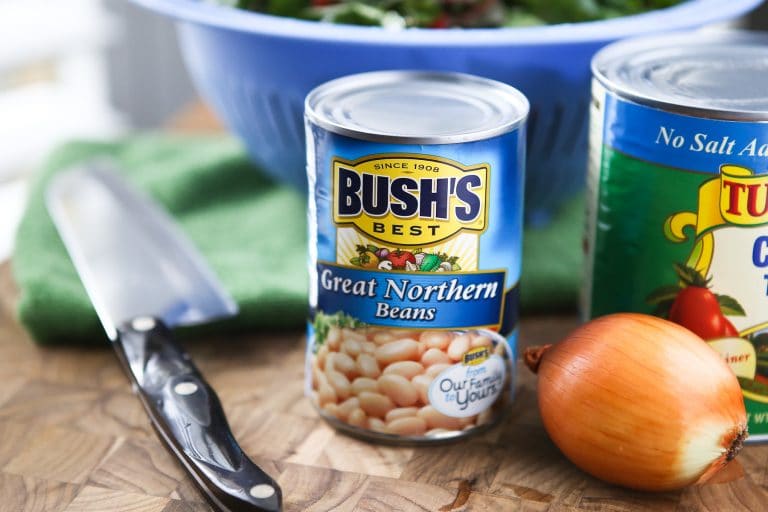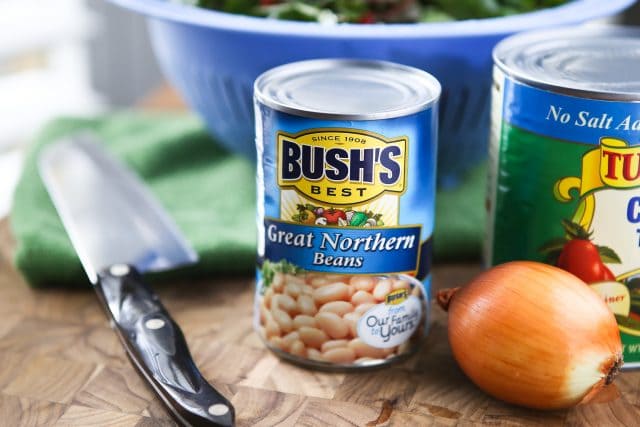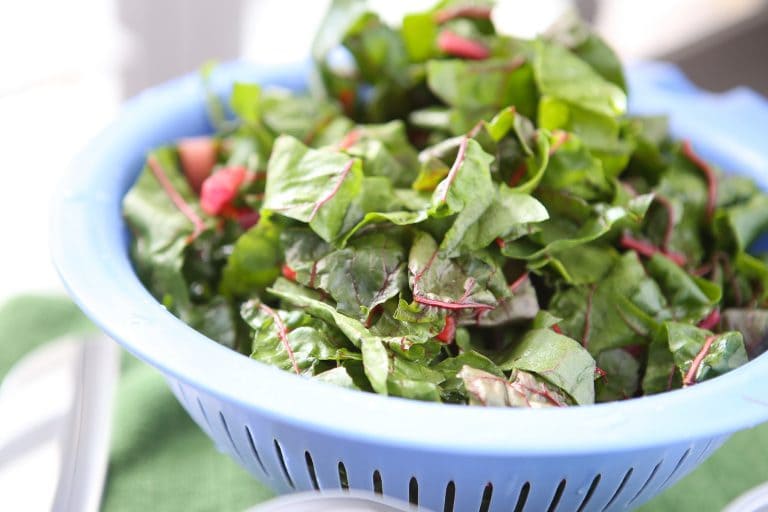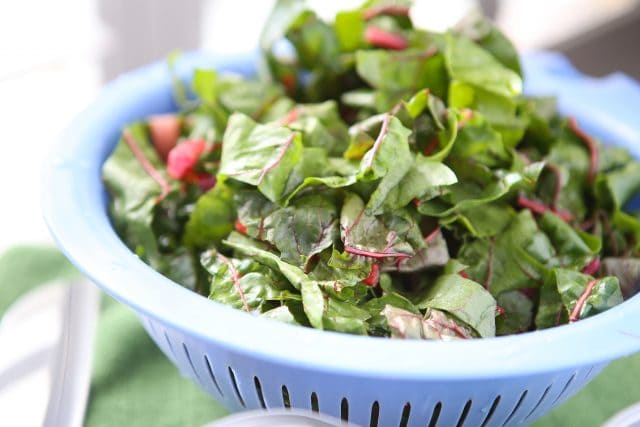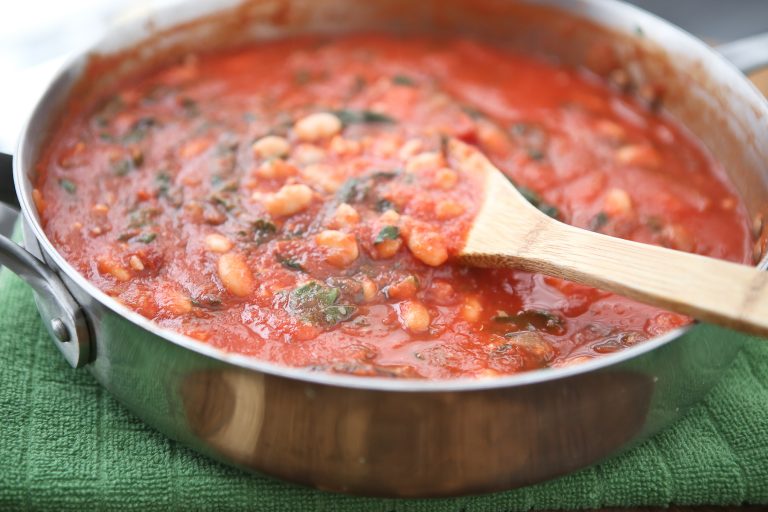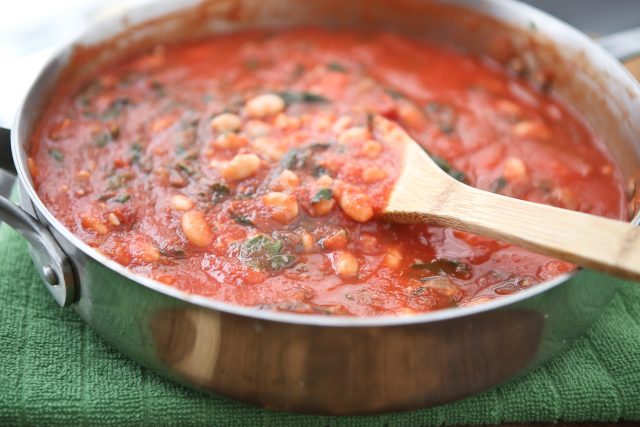 Swiss chard with beans sauteed in tomato sauce are the perfect pairing and a great way to introduce a new leafy green and include beans to your diet.
If your family needs some meat to balance out the meal, add some roasted or grilled Italian chicken or turkey sausage to each dish. With or without the sausage, this is the kind of meal that is exactly what I need when I'm craving something hearty and healthy.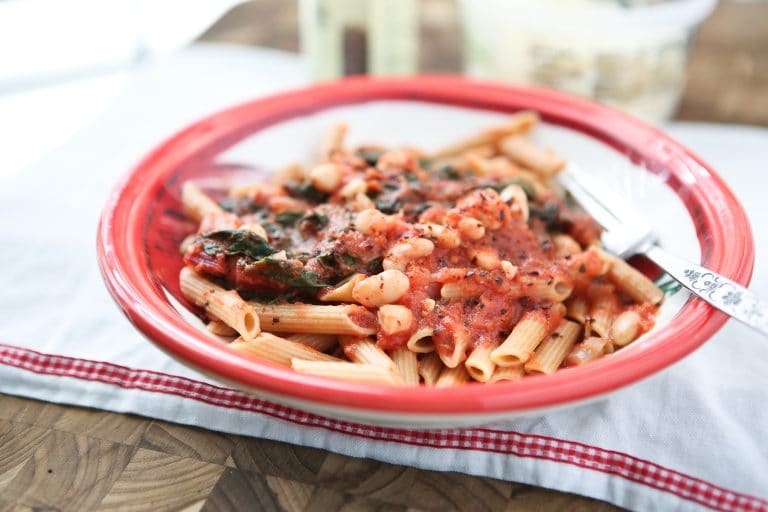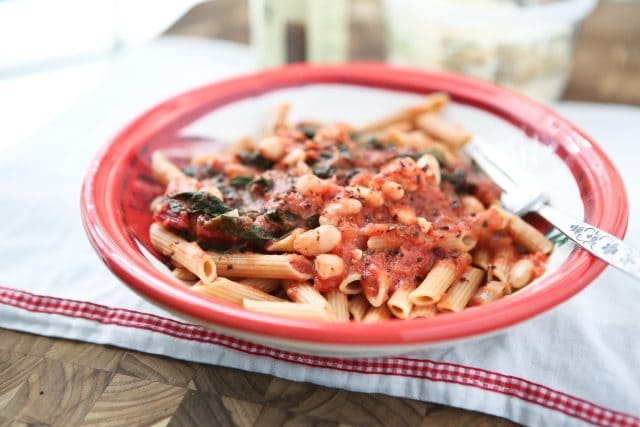 Swiss Chard with White Beans in Tomato Sauce over Pasta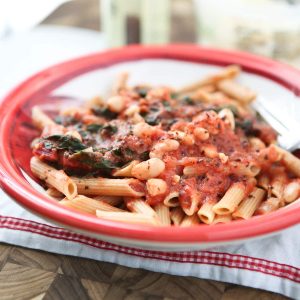 Ingredients:
2 teaspoons olive oil
1 large onion, chopped
3-4 cloves garlic minced
1 bunch swiss chard, shredded
1 28oz can of crushed tomatoes
1 cup of water (added to crushed tomato can to pick up remnant flavor)
1 15 oz can of Bush's Great Northern Beans, drained and rinsed
a pinch of salt and fresh ground pepper, to taste
red hot pepper flakes, to taste
1/2 box of whole wheat pasta
Directions:
Prepare pasta according to directions.
While pasta is cooking, in a large saute pan, heat olive oil and begin to saute onion and garlic. Add a pinch of salt and pepper. Cook onions until soft, about 3-4 minutes. Add chard to pan and saute until soft and wilted, about 8-10 minutes. Add can of tomato sauce with additional water to pan. Stir and bring to a simmer. Add can of white beans to sauce and cook for about 2-3 more minutes until sauce is slightly thick and flavors have come together.
Drain pasta and drizzle with a little olive oil. Serve sauce over pasta with red pepper flakes and parmesan cheese.
So hearty and healthy, I love the combinations of greens, tomato sauce and beans in this recipe. Hope you enjoy it too! Recipe from Aggie's Kitchen, inspired from Everyday with Rachael Ray magazine
This recipe was created in partnership with Bush's Beans. Thank you for supporting the brands that support Aggie's Kitchen.
Are you following me on Instagram, Twitter, Facebook and Pinterest? If you'd like to subscribe to Aggie's Kitchen and have each post delivered straight to your e-mail box, then please add your email here. Happy cooking!
There are affiliate links in this post. I make small earnings through any purchases made through these links. Thank you for supporting Aggie's Kitchen!