Chinese 5-Spice Turkey Lettuce Wraps
(I have to thank a reader seeking out this recipe – that was originally posted on another site – for letting me know the link to that recipe was no longer active. I'm bringing an older post up to the surface today, with the full recipe included. Have a great week! PS…thank you to all who commented on my last post on blog burnout, I appreciate every single one of you!)
**************************************************************************************
Originally posted on January 11, 2012.
Note to self: make lettuce wraps more often at home.
Seriously people, don't you just love lettuce wraps? Why do I always forget about them?? I'm obsessed with the ones at PF Changs (the vegetarian tofu ones are awesome for first-time tofu tasting!) and have had the copykat recipe bookmarked for them for years, but never got around to it.
Well, these probably aren't as good as theirs, but they are still good. And they are low carb, and diet friendly. And you just feel good after eating them.
Here are the cast of characters that made these lettuce wraps possible…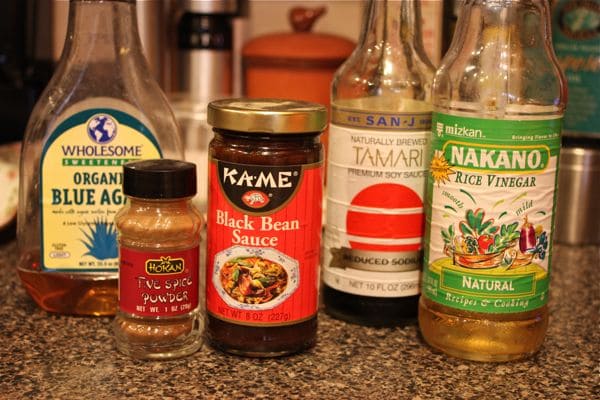 I like to keep the Asian section of my pantry and fridge stocked up for meals like this. For this recipe I cooked with lean ground turkey breast, and if you've cooked with lean ground turkey breast then you know that it can be kinda…well, kinda plain.
Chinese five-spice powder is still new to me and I really like it (I've made it on this fish before and it was awesome). It's interesting…and unique. I sprinkled it over the turkey breast while it was browning with some onions and carrots. Nakano rice vinegar is pretty much a staple whenever I'm cooking up Asian because it just adds so much flavor and brightens things up without any calories, fat, etc etc. I combined the rice vinegar, tamari, black bean sauce and agave into a sauce mixture and added it to the meat toward the end of cooking to develop and finish off the filling.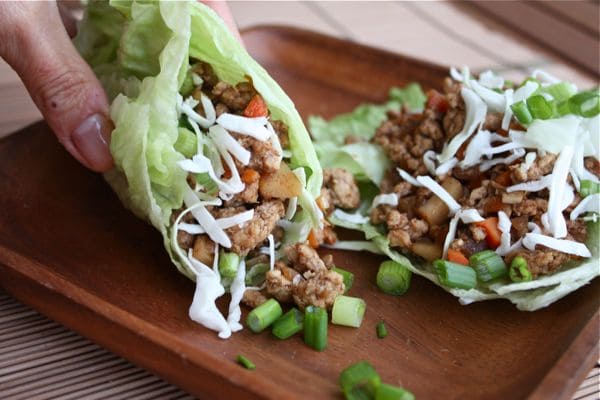 My entire family loved these turkey lettuce wraps. This is the only time my son eats lettuce, the excitement he has over lettuce wraps is mind boggling since he is so anti-salad. If that's not a reason for making them more often I don't know what is.
Hope you're having a great week!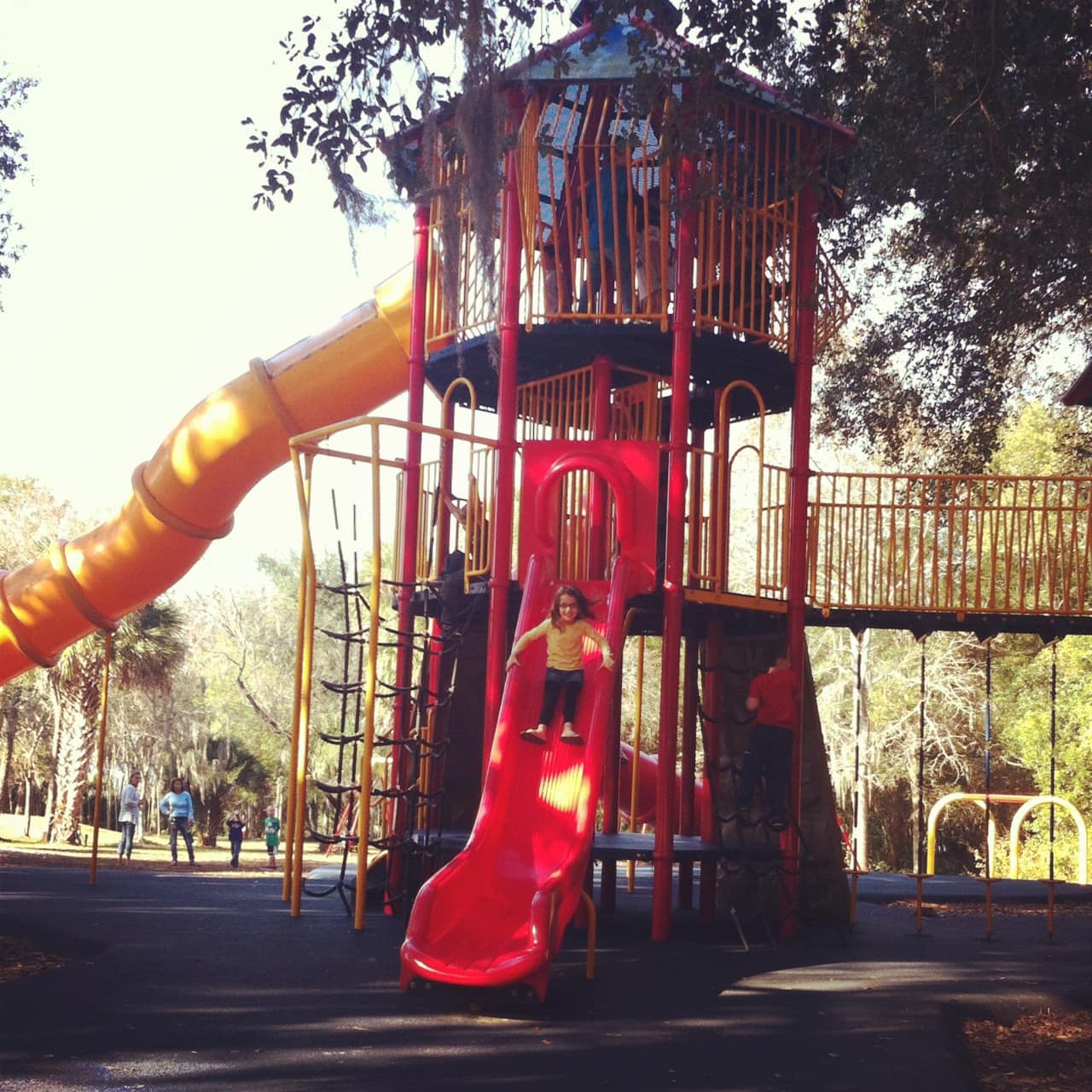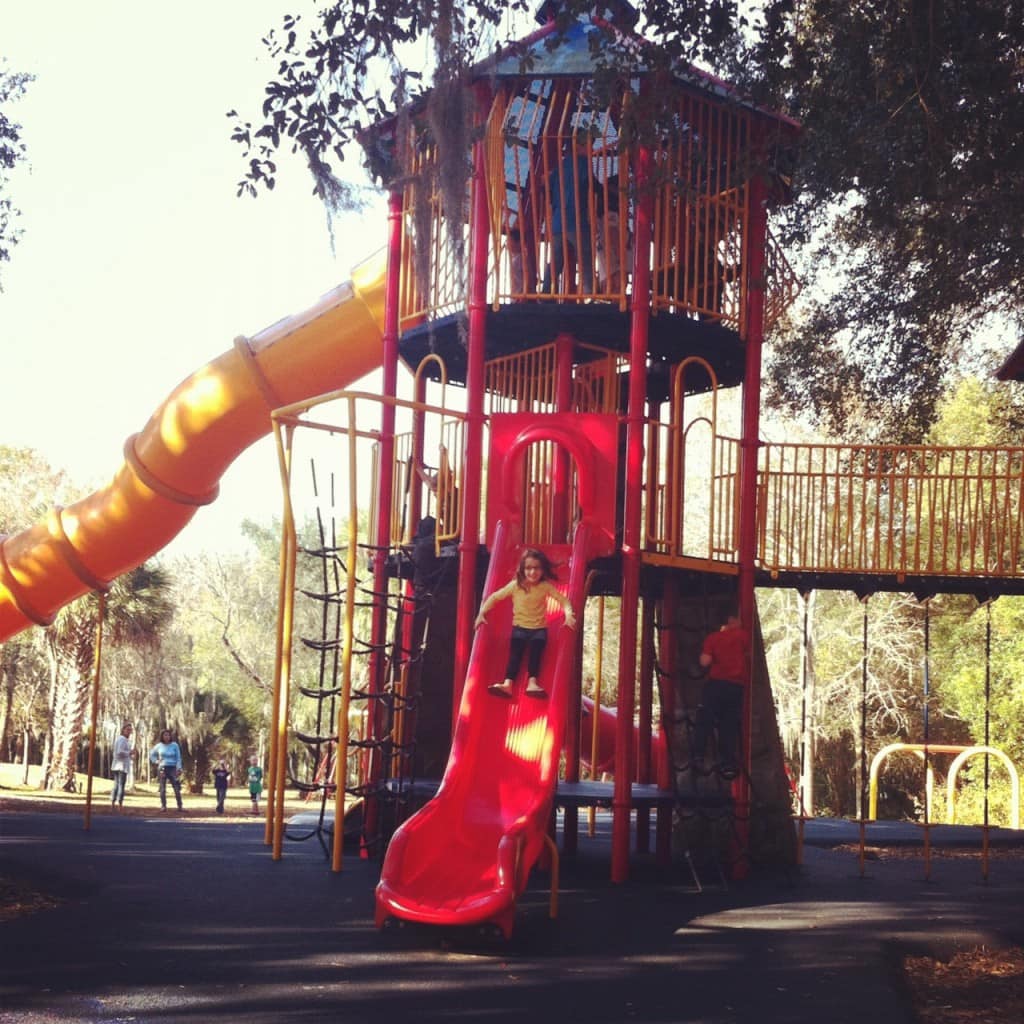 Print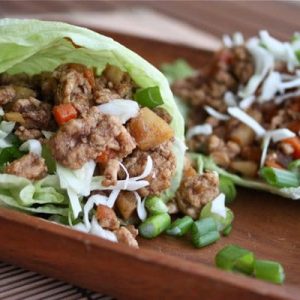 Chinese 5-Spice Turkey Lettuce Wraps
Author:
Yield: serves 4
Category: Ground Turkey
Method: Stove
Cuisine: Asian
---
Ingredients
1 teaspoon oil
1 lb ground lean turkey breast
1 medium red onion, chopped small
3 garlic cloves, minced
1 inch piece of ginger, peeled and minced
1 carrot, chopped small
2 tablespoons chopped water chestnuts
1 1/2 teaspoon 5 Spice Powder
2 teaspoons low sodium tamari (or soy sauce)
3 teaspoons rice vinegar
2 teaspoons black bean sauce
1 teaspoon agave or honey
chile garlic or chile sauce (like sriracha), for serving
Boston or iceberg lettuce leaves, washed and dried
shredded slaw mix (optional)
chopped green onions (optional)
---
Instructions
Heat oil in a nonstick skillet over medium heat. Add onion and carrot and cook for about 3-4 minutes until slightly softened. Add ground turkey to pan. Using a wooden spoon, break up ground turkey and sprinkle 5 spice powder over meat. Continue to cook until cooked through completely, about 7 minutes.
While turkey is cooking, combine tamari, rice vinegar, black bean sauce, agave, ginger and garlic in a small bowl. Add sauce to ground turkey during the last few minutes of cooking and combine.
To serve scoop ground meat mixture into lettuce leaves, top with slaw mix, green onions and chili sauce.
(Disclosure: I have received products and compensation from Nakano in the past, but my opinions are always my own. I developed this recipe using their product, but Nakano is a product you would already find in my home.)
Are you following me on Instagram, Twitter, Facebook and Pinterest? If you'd like to subscribe to Aggie's Kitchen and have each post delivered straight to your e-mail box, then please add your email here. Happy cooking!
There are affiliate links in this post. I make small earnings through any purchases made through these links. Thank you for supporting Aggie's Kitchen!