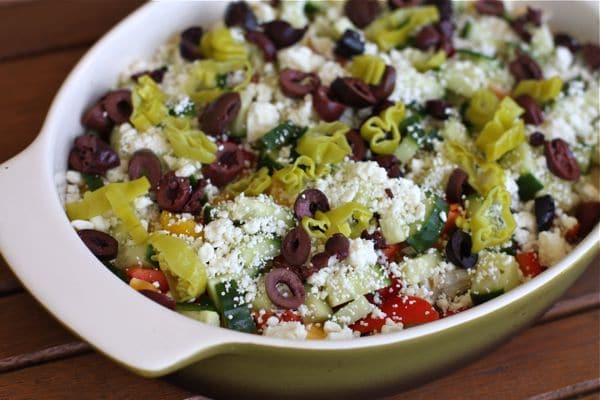 I've made this dip two weekends in a row for family get-togethers and let's just say both times the clean-the-plate-club was in full effect. People hovered, people oohed and aahed, I even witnessed some pita chip jabbing.
I think it's safe to say, this dip was a hit.
This dip is a variation from many others found around the web like this one, this one and this one. Good stuff, try it out.
I insist.
A fresh spin on the classic 7-layer dip, this healthy hummus dip is full of flavor that will have your family and friends craving for more.
Ingredients
2 cups prepared hummus (I was in a pinch and used Sabra Classic Hummus in Family Size)
1/2 lemon
1 12 oz jar of quartered and marinated artichoke hearts, roughly chopped in large pieces
1 bell pepper, chopped (I used 1/2 of a red bell and 1/2 of a yellow bell pepper for color)
1/3 - 1/2 seedless cucumber, chopped
4 oz crumbled feta cheese
big handful of pitted kalamata olives, rough chopped
3 - 4 pepperoncini peppers, rough chopped
Instructions
Layer prepared hummus on the bottom of your serving dish. (I used a dish that measured approximately 8x8). Squeeze lemon over the hummus.
Add layers of artichokes, chopped pepper, cucumber, feta, olives and pepperoncini over hummus. Cover and chill in the refrigerator if not serving immediately.
Serve with pita chips and enjoy!
http://aggieskitchen.com/2012/08/01/layered-greek-hummus-dip/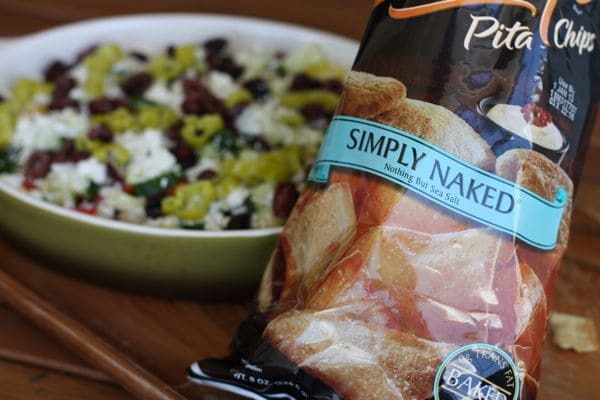 A few happenings around here this summer:
Thank you to Babble.com for including Aggie's Kitchen on their Top 100 Mom Food Blogs for 2012…ranking #2 Overall, #1 Best Recipes, and a few others – totally honored, thank YOU! (while you're at it, check out all the other fantastic food blogs featured!)
I've recently partnered up with ZipList to make printing and saving recipes on the blog easier for you. As you may have noticed, my recipes are now formatted into a box. In that box you'll find a "Save Recipe" and "Print Recipe". After a quick signup (real quick – and free), you'll be able to organize and save your recipes (turning them into shopping lists if needed) from an extensive list of great food sites – there's even a free app for your phone to use that would be perfect for grocery shopping time. I'm in the process of prettying up my recipe box, as well as going back in the archives to make them all saveable (this may take a little bit of time…). Check it out and let me know what you think of it!
Enjoy the rest of your week!!