You Are My Sunshine Smoothie and Blogging For Fishes {Cookbook Giveaway}
{Giveaway Now Closed}
I've mentioned a few times that we are a smoothie family. Smoothie making definitely got a little easier after the addition of our Blendtec blender, but I'll be honest, we were making smoothies regularly way before that happened. My blender has always been my friend.
For me, the simpler a smoothie is the better. Smoothies should be pure, clean and have just a few ingredients in my opinion. I really try not to add any additional sweeteners if its not needed, the fresh or frozen fruit is usually enough for me. This smoothie incorporates a small amount of apple juice that adds just enough sweetness and liquid to pull it together perfectly.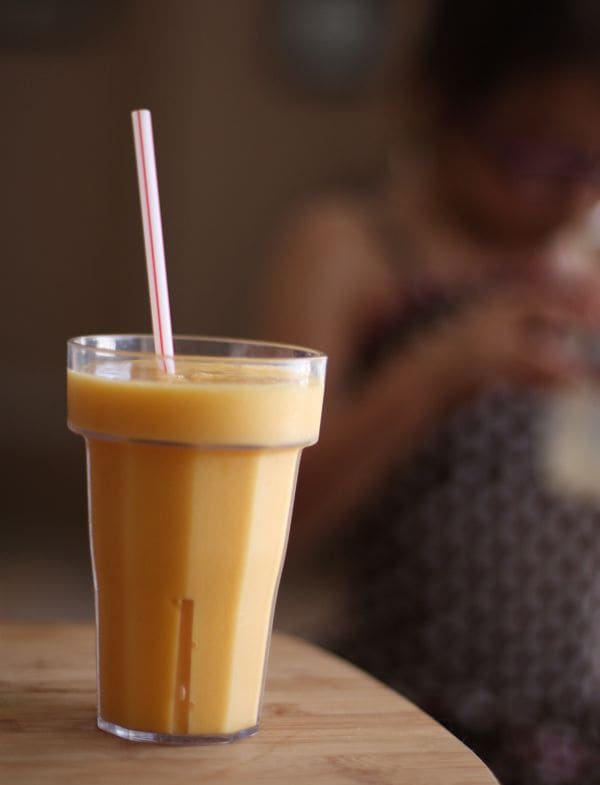 Speaking of this smoothie – this little girl has been begging me for it every single afternoon. Hard to resist that kind of begging isn't it?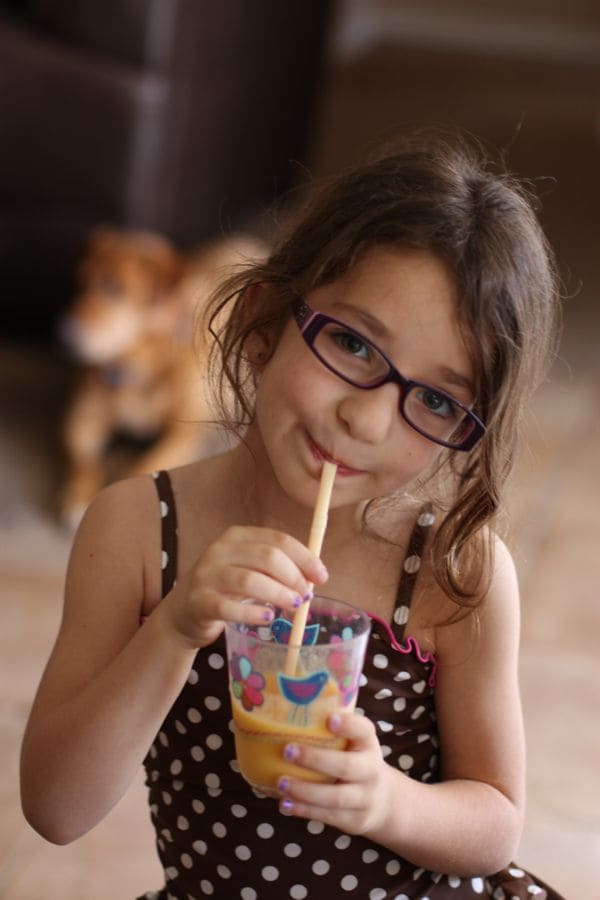 With our weather in the 90s this week, our afternoons have been HOT and this fruity treat has been exactly what we need to cool off.
Slurp.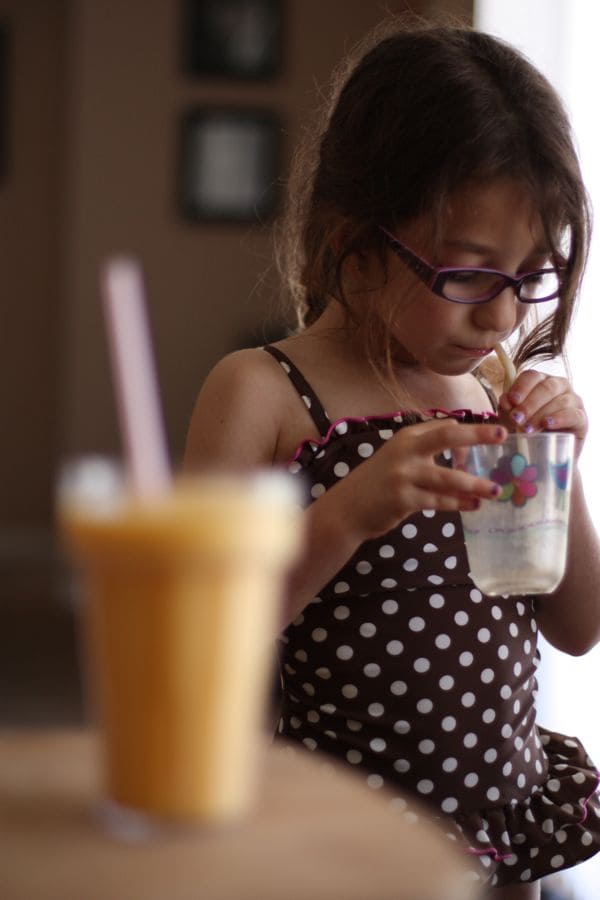 You Are My Sunshine Smoothie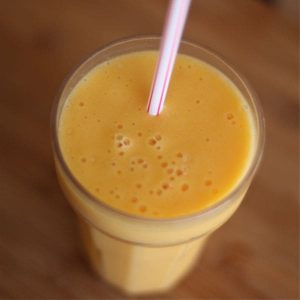 Ingredients:
1 large navel orange, peeled and chunked
1 cup frozen peaches, slightly defrosted if not using a high powered blender
1/4 cup natural apple juice
Directions:
Place all ingredients into blender pitcher and process until smoothie, approximately 1 minute. Serve cold and enjoy.
More Smoothies To Love:
*****************************************************************************************
I was recently contacted by another blogger about helping out a family who has two sick little girls (both diagnosed with the same extremely rare disease) that were enduring a lot of medical treatment. Ali was pulling together recipes to create a cookbook to sell as a fundraising effort to help out the Fish family with their overwhelming medical expenses. I happily sent over a recipe to help. This grass-roots fundraising efforts is called Blogging For Fishes.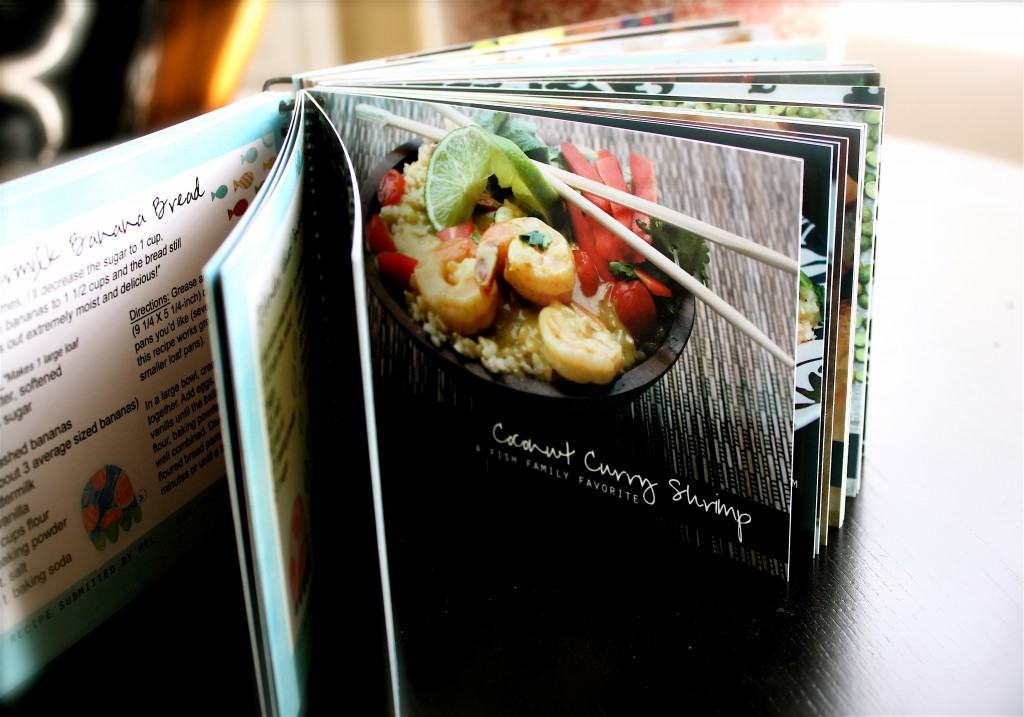 I encourage you to watch this video, it is their story and I warn you – it is a tearjerker and will tear up your heart. This family is living a nightmare, but has no choice but to truck on and take care of each other in however way possible.
The Fish family and their story is on my heart and I hope they feel my prayers for strength, hope and healing.
You can follow their family blog here at Fishes For Marrow Wishes.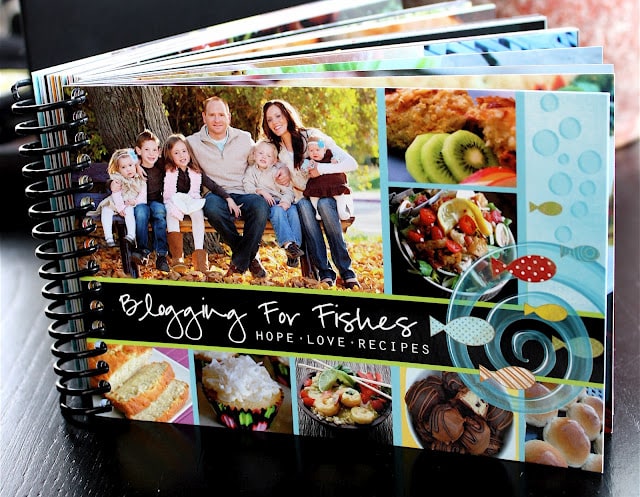 Winner's announced and been notified through email! Congrats to winners:
1) Natalie (book winner!)
2) jessica w.
3) Melinda
4) Diane M.
5) Kim | At Home With Kim
6) Caneel
7) Jaimee
8) Shelby
9) Kim
10) Sarah @ Real Food Outlaws
11) Annie
Today I am offering a special giveaway. I am giving away a hard copy of this beautiful recipe book created in love, full of recipes from bloggers that have come together in support of the Fish family. I am also giving away 10 copies of the equally beautiful e-book (for the iPad or as a PDF file).
If you'd like to purchase a cookbook, you can do so here. 100% of the proceeds from the E-books go directly to the Fish family and $5 from each physical book purchase.
Quantities of the recipe BOOKS are limited so buy them now – they are gorgeous and would make great gifts. (E-books will be available for purchase until the end of 2012)
Please, help spread the word.
Giveway:
1 winner will receive the Blogging For Fishes Recipe Book
10 winners will receive the Blogging For Fishes e-book (for the iPad or as a PDF file)
To Enter:
Simply leave a comment on this post, be sure to leave your email so that I can contact you if you are chosen as a winner.
For an extra entry – please share with your friends, family, community via FB/Twitter. Leave a comment (in addition to your first one) and let me know it is your extra entry.
Giveaway starts today, April 4th and will end April 11, 2012 12 pm (EST).
Are you following me on Instagram, Twitter, Facebook and Pinterest? If you'd like to subscribe to Aggie's Kitchen and have each post delivered straight to your e-mail box, then please add your email here. Happy cooking!
There are affiliate links in this post. I make small earnings through any purchases made through these links. Thank you for supporting Aggie's Kitchen!