Food Blog Forum Orlando/Walt Disney World 2012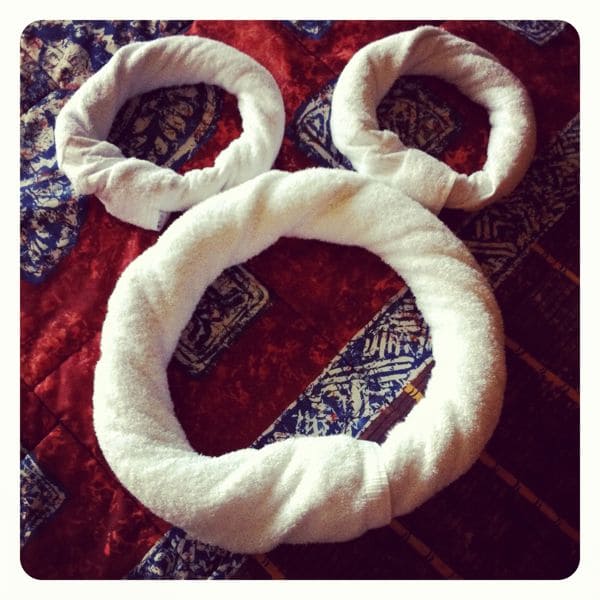 My son informed me yesterday that there are 35 days of school left (or something close to that). 35 days!!!! This year is completely zooming by already isn't it? I know, for me, March was a complete blur and here we are already 10 days in April.
Sloooooooow down pleeeeeease.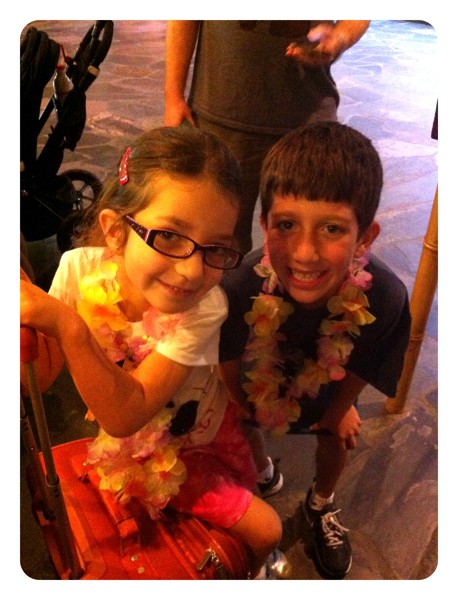 Part of the reason March flew by was that it was busier than usual. The kids had a week off for Spring Break and I had a couple of blog-related trips scheduled. All of that happening within the same 10 days.
One of the blog-related trips I had planned happened to be taking place in my backyard, a little place called Walt Disney World and the best part? My family was able to come with me.
I've attended only a small handful of blogging conferences (two to be exact – Food Blog Forum and Evo) and I would be perfectly content with only attending these two conferences over and over again. They are the perfect size (small, more intimate) which I just love, and as far as Food Blog Forum is concerned, run by an absolute fantastic group of people that I am happy to call my friends (also know as Jaden & Scott, Diane & Todd, Julie and Dawn). This year's event was hosted by Walt Disney World, and really, could it get much better than WDW as far as food, accommodations and hospitality goes? I think not. Disney has all of that pretty mastered I say.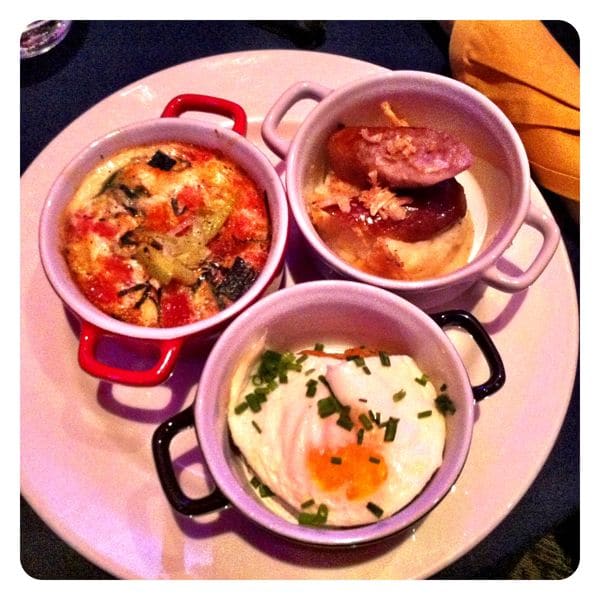 Aside from the whole Disney experience (that I can honestly never tire of), there was the whole people experience. It was such a joy to reconnect with as well as finally put human faces behind so many friends that I've made over the years through blogging.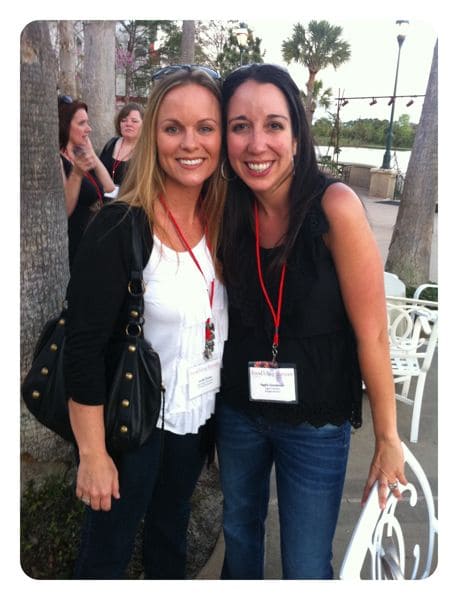 One of my first blogging buddies Leslie, whom I've been chatting it up with online for almost 4 years!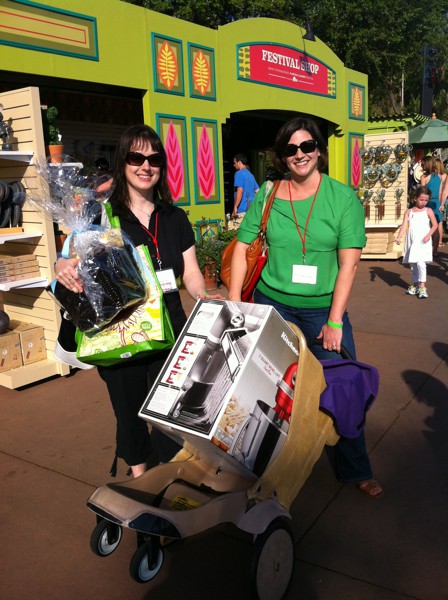 Mardi and Merry-Jennifer making us all jealous with their winnings. 🙂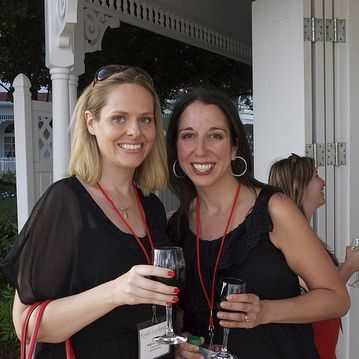 Angie and I enjoying our post-day-in-the-Disney-parks-with-our-families cocktail time.
Photo Credit: Guy of Simply Recipes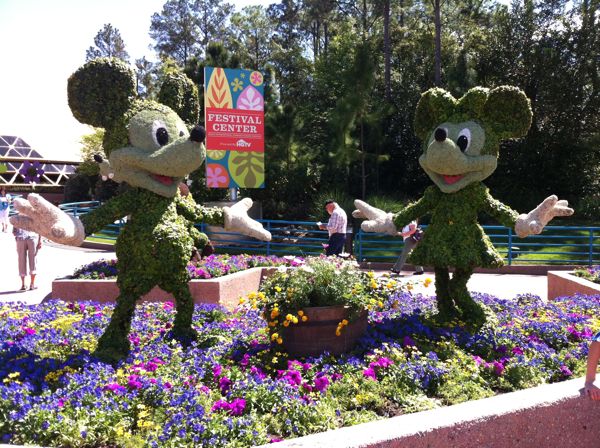 And of course, let's not forget about Mickey and Minnie.
I always walk away from events like this with my heart full, my mind racing, and my level of creativity and inspiration at levels that are off the charts.
The most important thing I took with me this time around is my new "recipe for life"…inspired and articulated by the most amazing couple Todd & Diane who's spirit is absolutely contagious:
Surround yourself with people who lift you up, not bring you down. Don't compare yourself to others, give yourself positive feedback & be authentic. Follow your dreams & live your passion.
That's my new recipe for life.
There are so many wonderful recaps written from the bloggers who attended Food Blog Forum – Orlando 2012. So much food, beautiful photography and stories!
A couple on-the-side things:
Don't forget to enter my Blogging For Fishes cookbook giveaway that ends Wednesday April 11 (and grab a new smoothie recipe while you're at it).
Rachel of Rachel Cooks posted an interview of me and my day today…love her fun new series "a day in the life" – go check out and say hello!
Are you following me on Instagram, Twitter, Facebook and Pinterest? If you'd like to subscribe to Aggie's Kitchen and have each post delivered straight to your e-mail box, then please add your email here. Happy cooking!
There are affiliate links in this post. I make small earnings through any purchases made through these links. Thank you for supporting Aggie's Kitchen!