Weekly Meal Plan | Week 2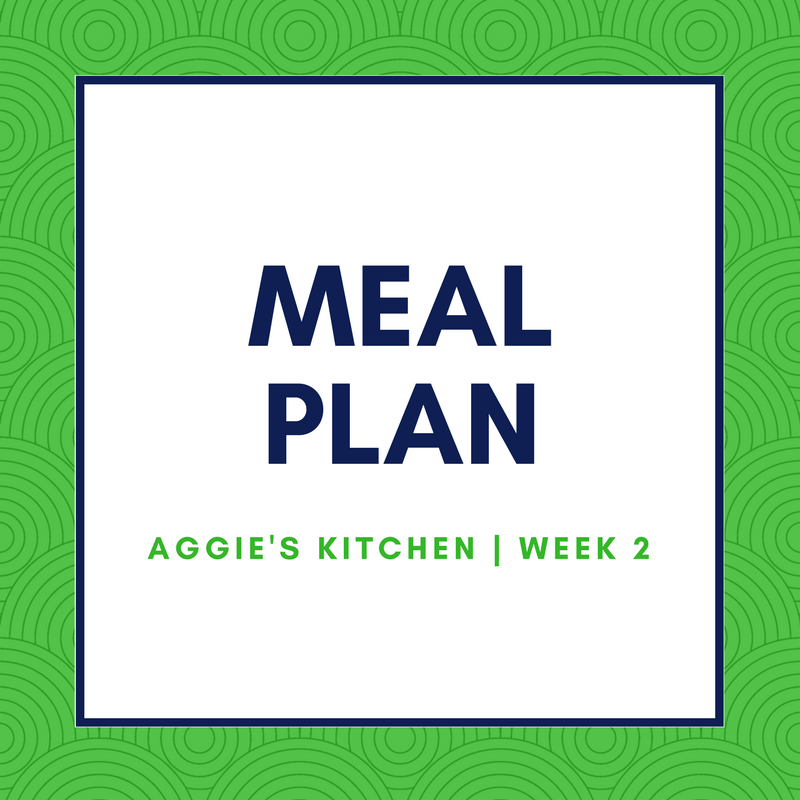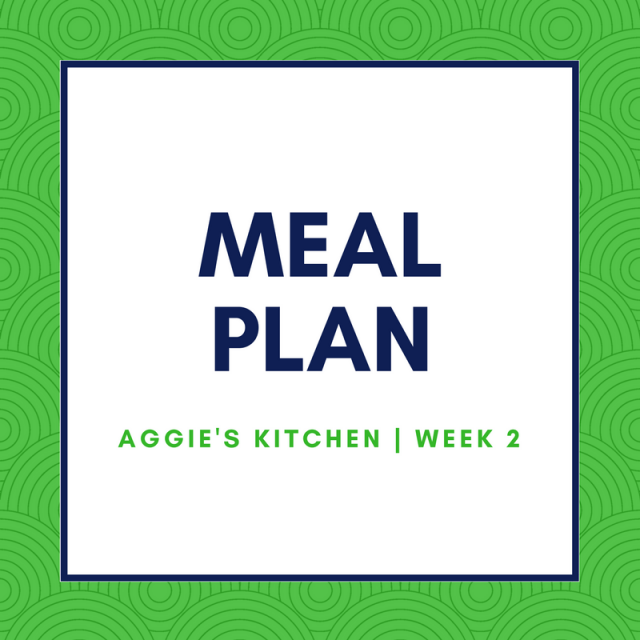 Last week I posted a weekly meal plan that I wrote out and shopped for on Sunday and I have to tell you, it absolutely changed my week for the better. This is a habit I am really trying to establish – looking at our family's schedule for the week, planning dinners based on what each evening activities are, shopping for those meals and prepping as much as I can when I have blocks of time.
In result, we didn't eat out but one night (pizza night) and I didn't go to the grocery store multiple times during the week like I usually do when I don't have a plan. Most importantly, there was no stress or frazzled feeling of not knowing what to make for dinner resulting. Plus we all ate healthy!
Total win.
Here's what I planned this week…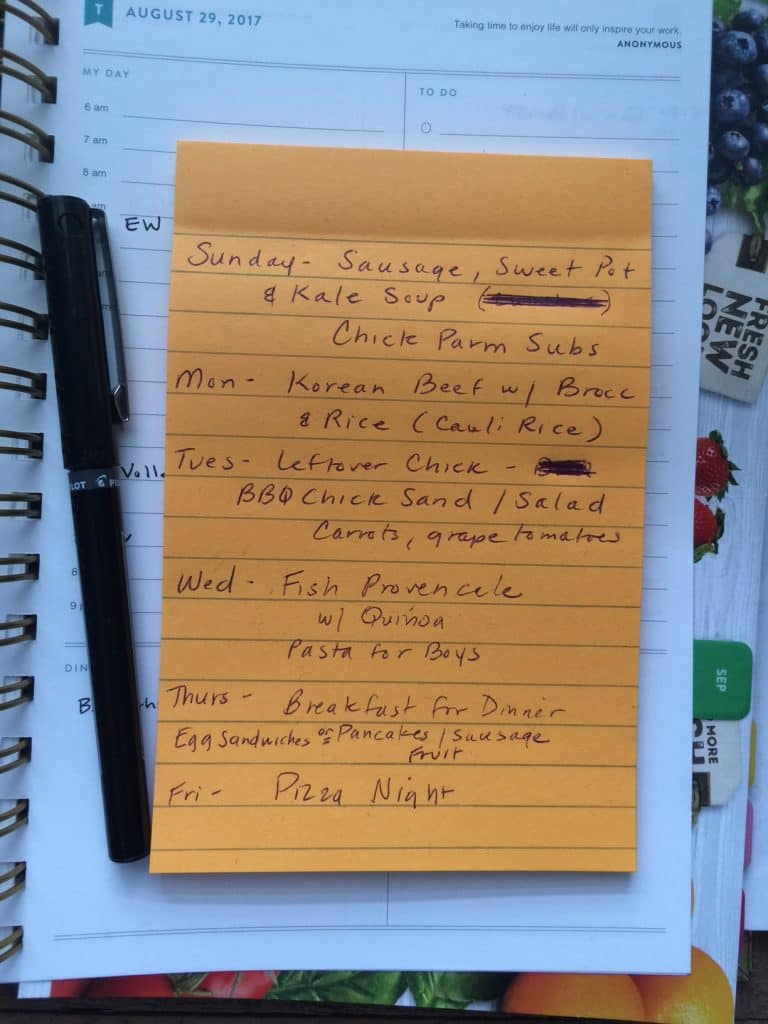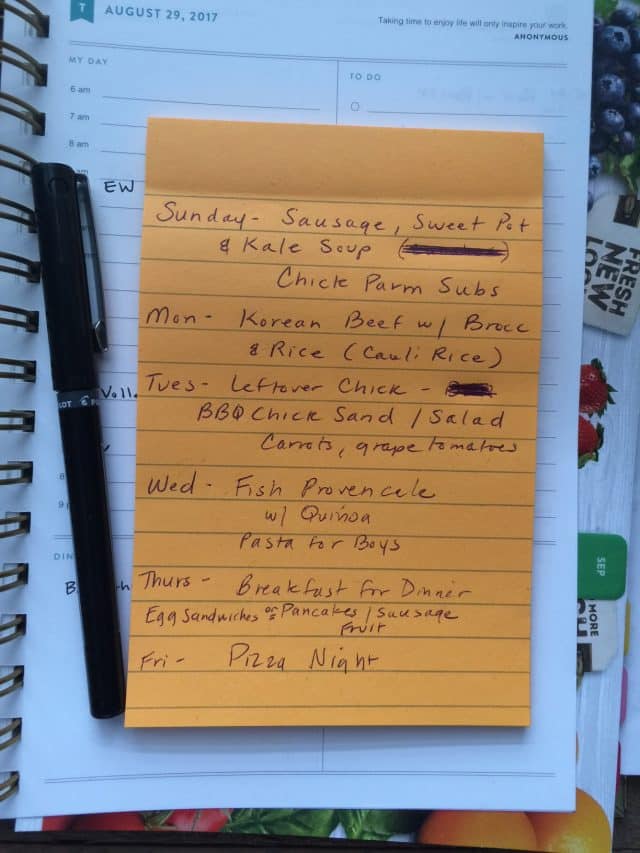 Meal Plan | Week 2
Sunday:  
Slow Cooker Chicken Sausage, Sweet Potato and Kale Soup (recipe coming soon)
Grilled Chicken Parmesan Sandwiches
Monday:
Korean Beef and Broccoli with brown rice/cauliflower rice (I use a Korean BBQ sauce from Trader Joe's and just stir fry lean ground beef with broccoli – super simple)
Tuesday:
Leftover grilled chicken barbecue sandwiches/ salad (for me) with veggies
Wednesday:
Fish Provencale (remaking and updating this old recipe I love for the blog)
Chicken ravioli from the freezer for the boys (they don't eat fish)
Thursday:
Breakfast for dinner (most likely pancakes (Kodiak Cakes!), chicken breakfast sausage and fruit)
Friday: 
Homemade pizza night or dinner out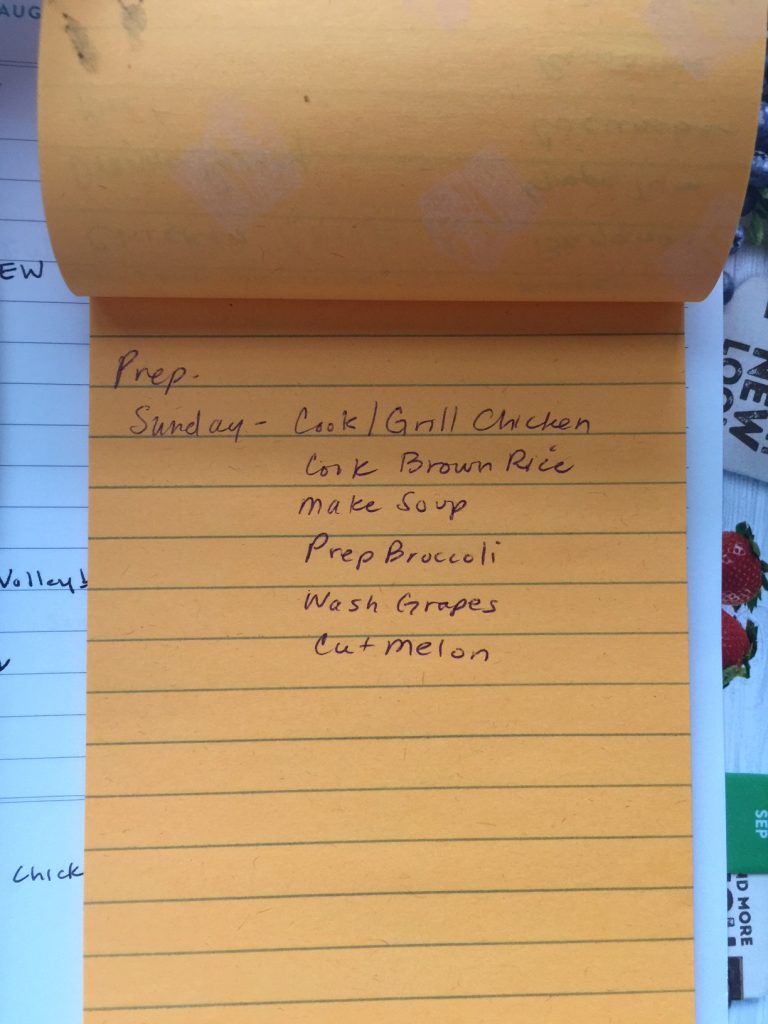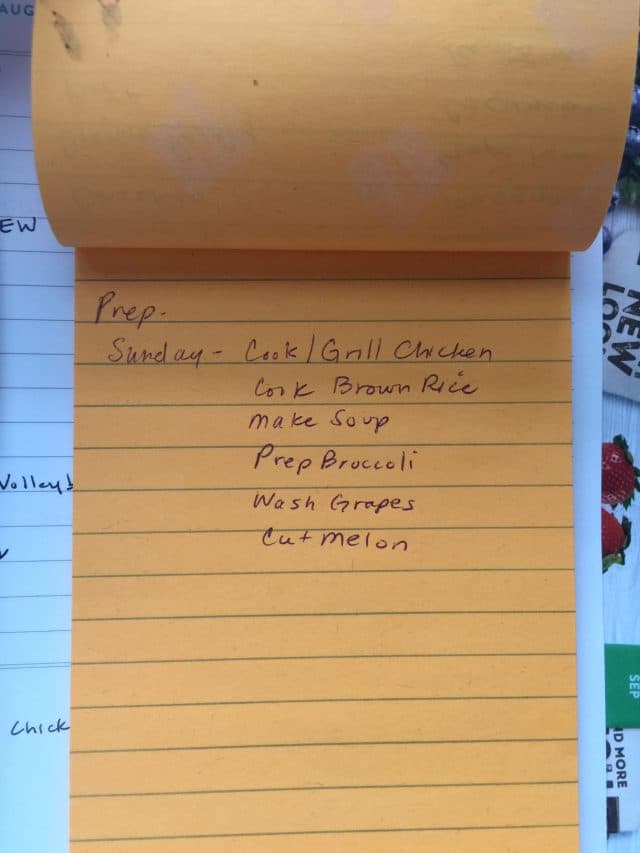 I tried to get organized Sunday with a plan of what I wanted to prep. Mostly it was washing and cutting veggies and fruit for lunches and snacks for the week but also slow cooker soup for dinner that night (for me) and lunch for me for the week. We grilled the chicken for dinner (check out the sandwiches I made below) and for dinner Tuesday night. Tuesdays and Thursdays are tough nights for dinner because of both kids being at practice so I don't have time to cook a meal but pulling one together from already grilled chicken (or another prepared meat) to make sandwiches has been working out great.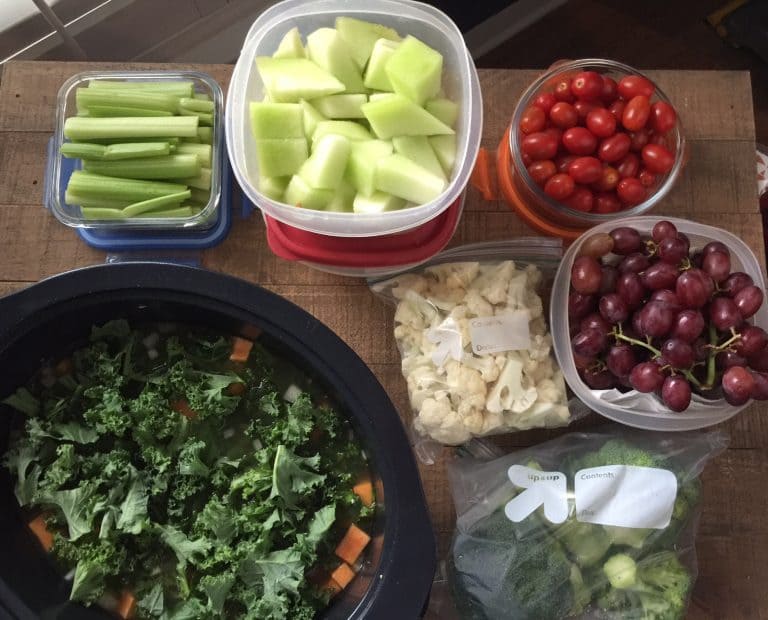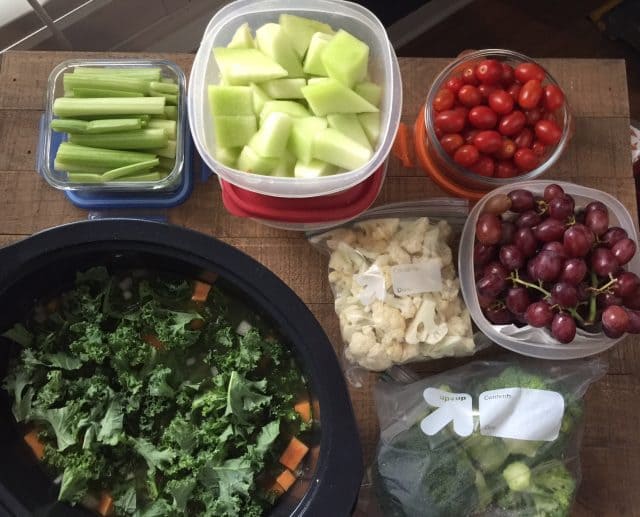 Sunday night's dinner was a HUGE hit.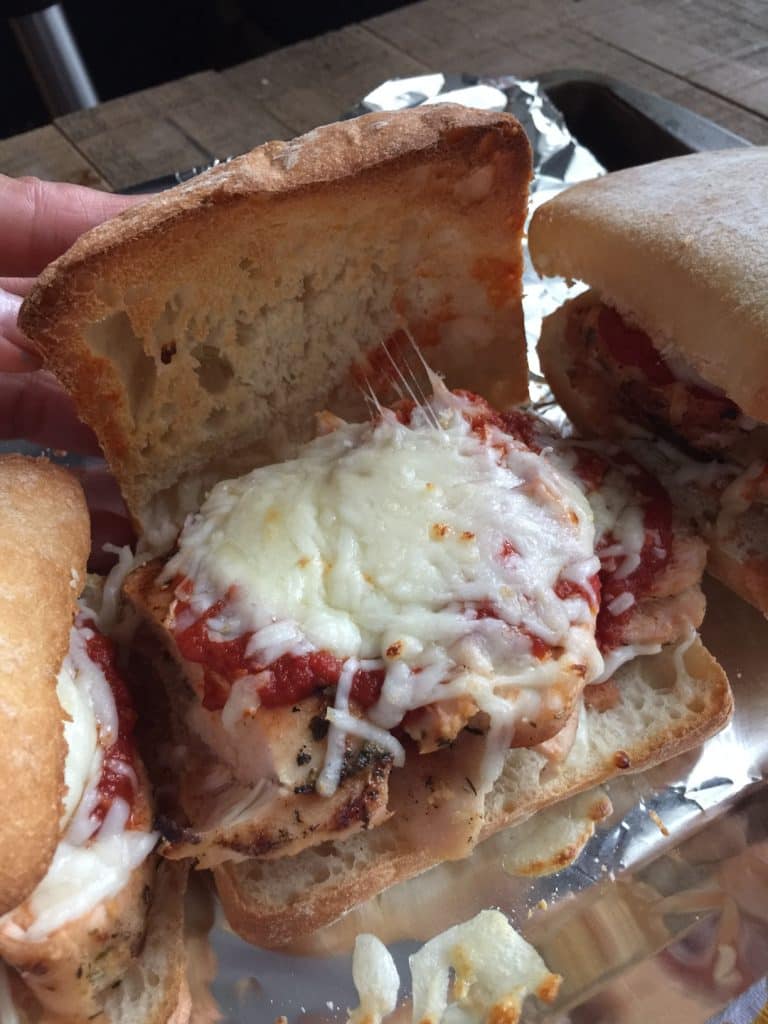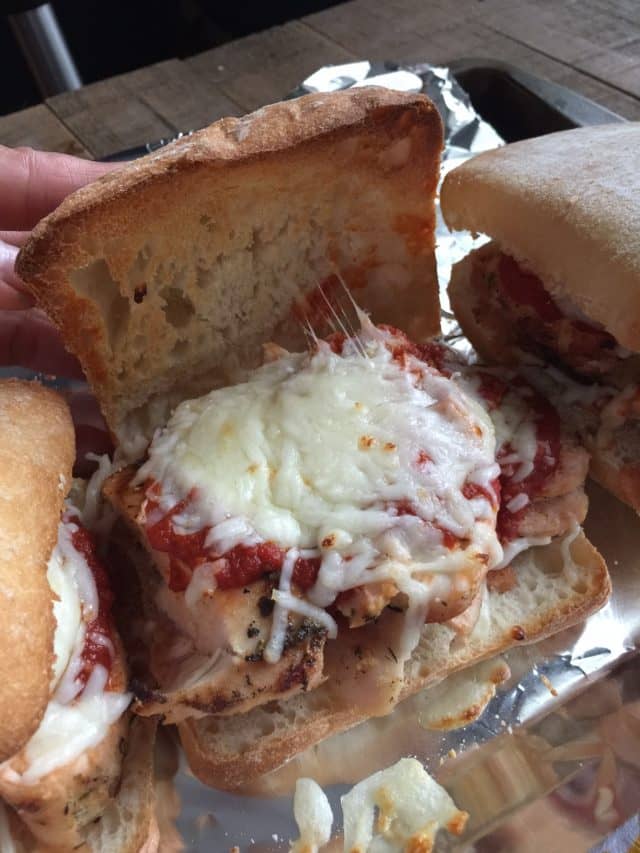 Grilled chicken, sliced thin then placed on ciabatta rolls (from our grocery bakery), topped with marinara sauce and mozzarella cheese. I put them under the broiler for just a few minutes until the cheese melted and the bread got toasty. I'll definitely be making these again.
Well, that's it! Hope you have a great week!
Are you following me on Instagram, Twitter, Facebook and Pinterest? If you'd like to subscribe to Aggie's Kitchen and have each post delivered straight to your e-mail box, then please add your email here. Happy cooking!
There are affiliate links in this post. I make small earnings through any purchases made through these links. Thank you for supporting Aggie's Kitchen!