Weekly Meal Plan | Week 1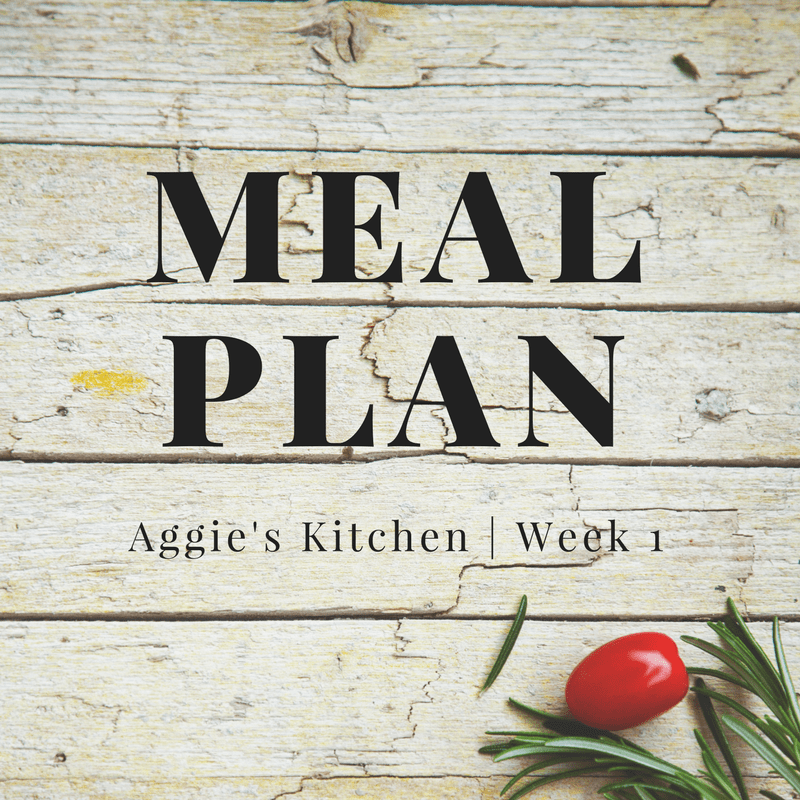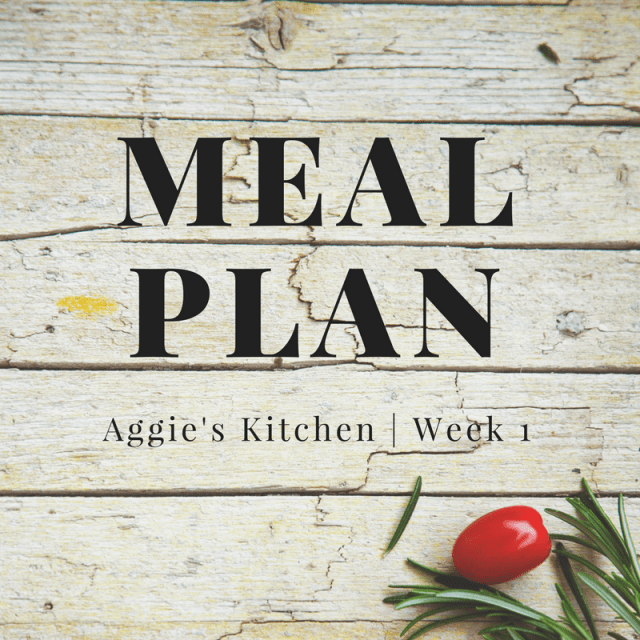 Last week was our first full week back to school and to be honest, it kind of kicked my butt a bit. I had no plans for dinner and was at the grocery store way too many times. It felt annoying and unnecessarily stressful and after a little mom meltdown over the weekend, I decided I needed to get it together this week and write out a meal plan BEFORE I grocery shop.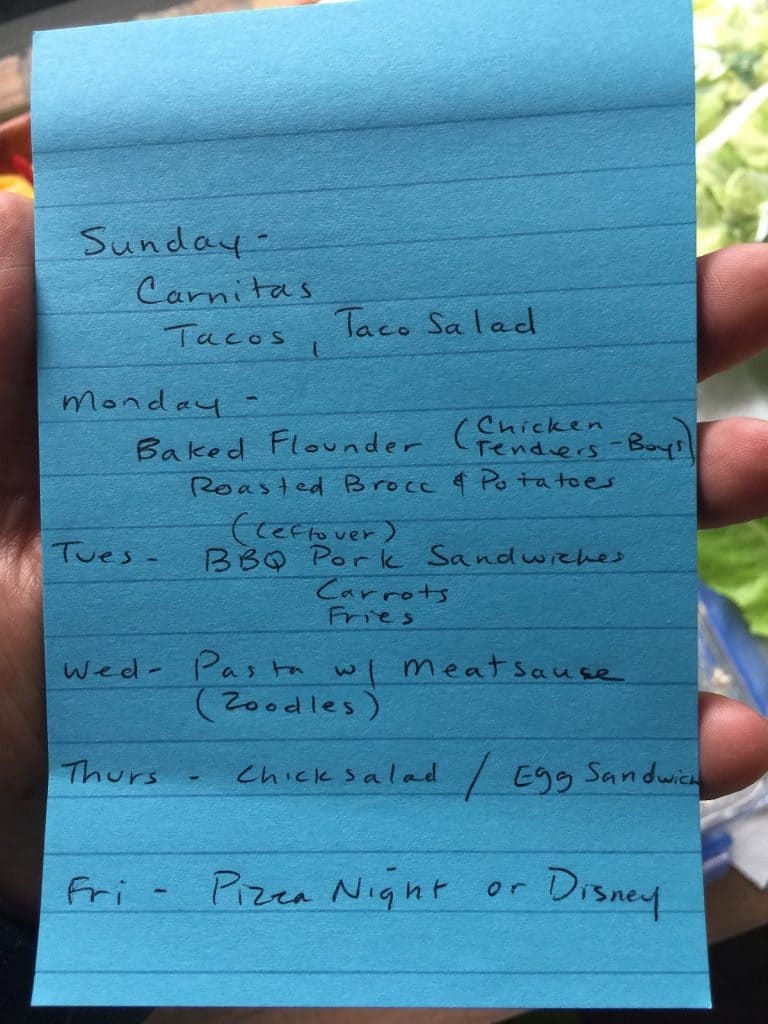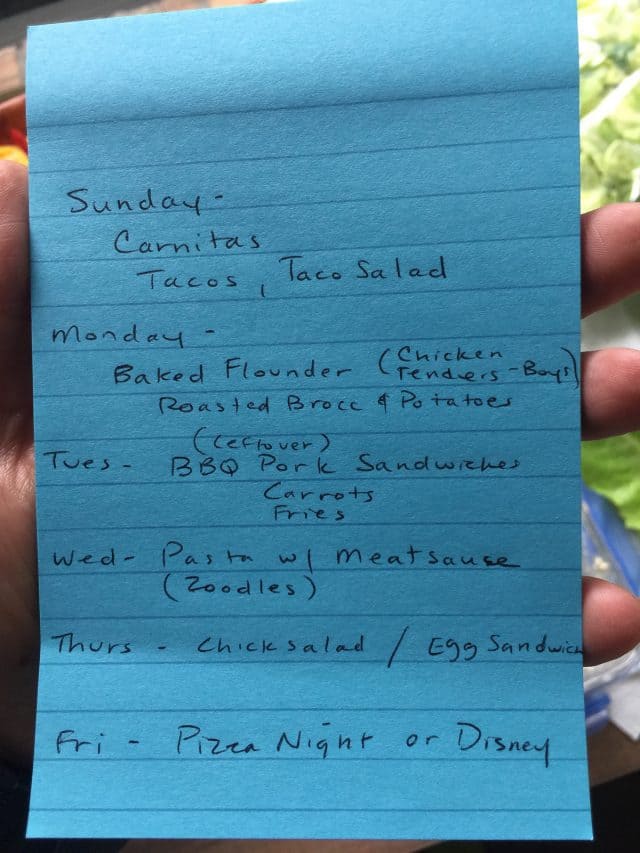 The hardest part for me is figuring out what dinners will work on what nights of the week based on what our evening activities are. I have 2 children in sports so we are at practices about 4 evenings a week between the two of them, plus I have a 3 year old who needs to be on somewhat of an evening dinner/bedtime routine. So let's face it, I don't have time to cook dinner leisurely like I did when my kids were little with no place to be. I plan to cook a little extra on the nights I have more time to help out on the nights we are not home at dinner time and need some leftovers or sandwiches. In order to save my sanity, trips to the store and a lot of money this has to become more of a priority for me and I hope to hold myself accountable – and possibly help out a mom or two – by posting my meal plan and whatever prep I do here.
Here's week 1! Let me know if you have any questions in the comments.
Meal Plan | Week 1:
Sunday – Slow Cooker Carnitas with sauteed peppers and onions (tacos for the fam, taco salad for me)
Monday – Baked Flounder (I'm loosely following this recipe) with Roasted Broccoli and Roasted Red Potatoes (my son can't eat fish so he's getting frozen chicken tenders tonight).
Tuesday – Leftover Carnitas on rolls with BBQ sauce, baby carrots and fries (I may nix the fries if I have leftover potatoes from night before – Carnitas salad for me)
Wednesday – Pasta with Meat Sauce (Zoodles for me) and salad
Thursday – Chicken Salad Sandwiches / Egg Sandwiches
Friday – Homemade Pizza Night (flatbreads) or we may be out (Disney night!)
With this plan I was able to shop for what I didn't already have and now I know what to expect each day versus the feeling of UGH what's for dinner at 5pm. I can't tell you how much I hate that feeling.
I did as much prep as I had time for on Sunday and walked away feeling so good and organized. I will make chicken salad during the week for Thursday's dinner.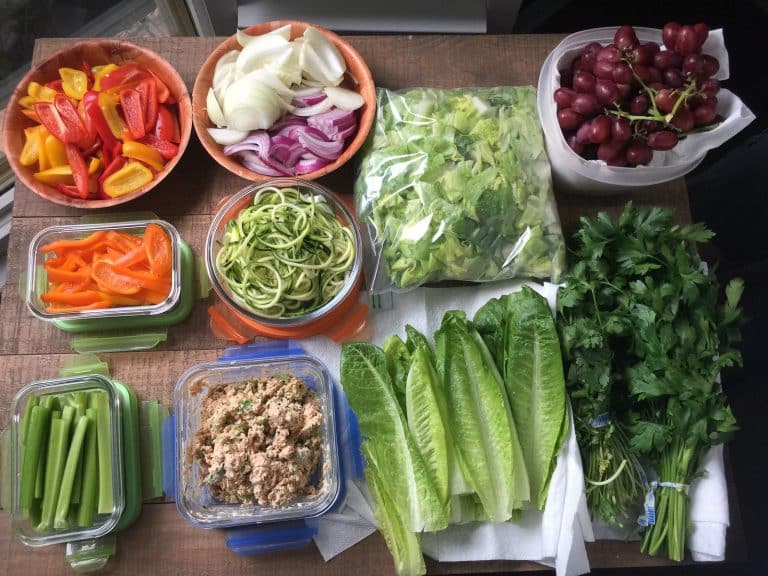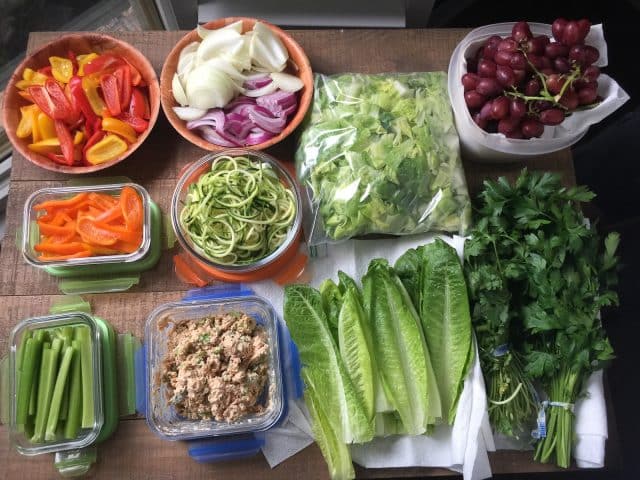 Here's the breakdown of what I prepped:
my goal was to get most of my fruits and veggies washed and cut and ready for use as well as one lunch for me to eat during the week
bowl of peppers sliced for carnitas
bowl of onions sliced for carnitas (I served the tacos fajita style w sauteed peppers and onions and have leftovers for Tuesday night or eggs)
container of sliced peppers for salads / snacks
container of washed/sliced celery sticks for snacks
spiralized zucchini noodles (for Wednesday dinner, first time doing ahead like this so will see if they hold up, rest of fam is having pasta)
bag of salad mix (I washed/cut 2 of the 3 romaine hearts from Publix bag)
romaine leaves – for sandwiches, lettuce wraps
washed herbs – so they are ready to go
washed grapes – so they are ready to go
salmon salad – I prepared it like tuna salad (for easy lunches for me)
Not shown:
cut, seedless cucumber for salads (I put a paper towel in bottom of container to absorb moisture)
cut cantaloupe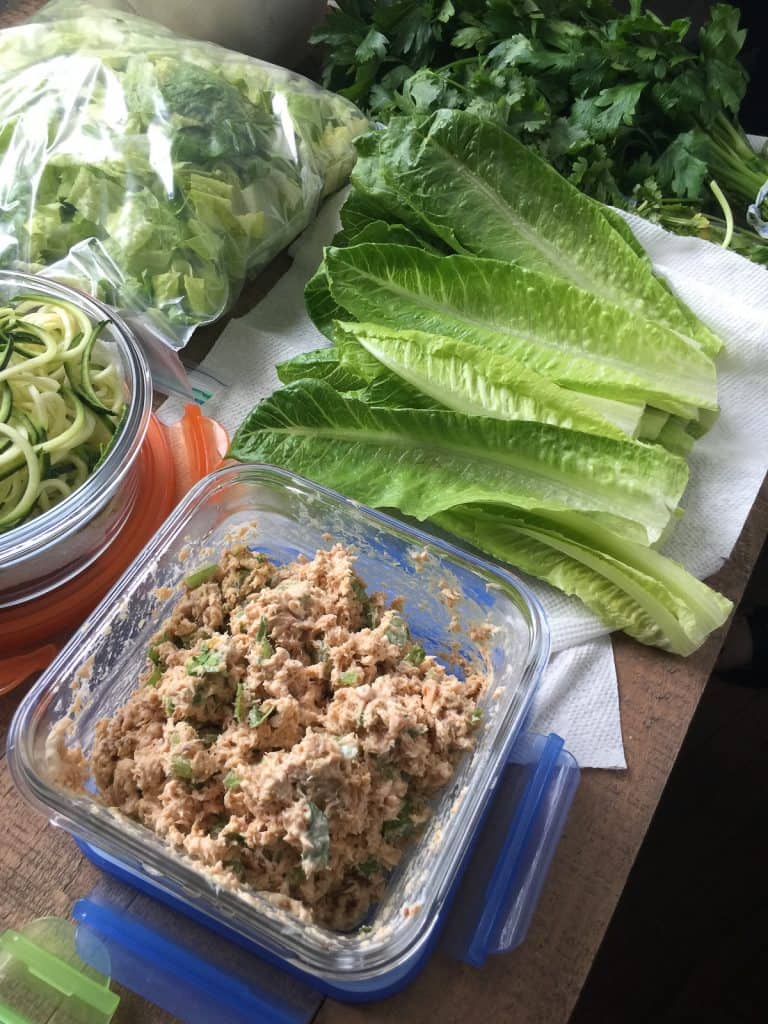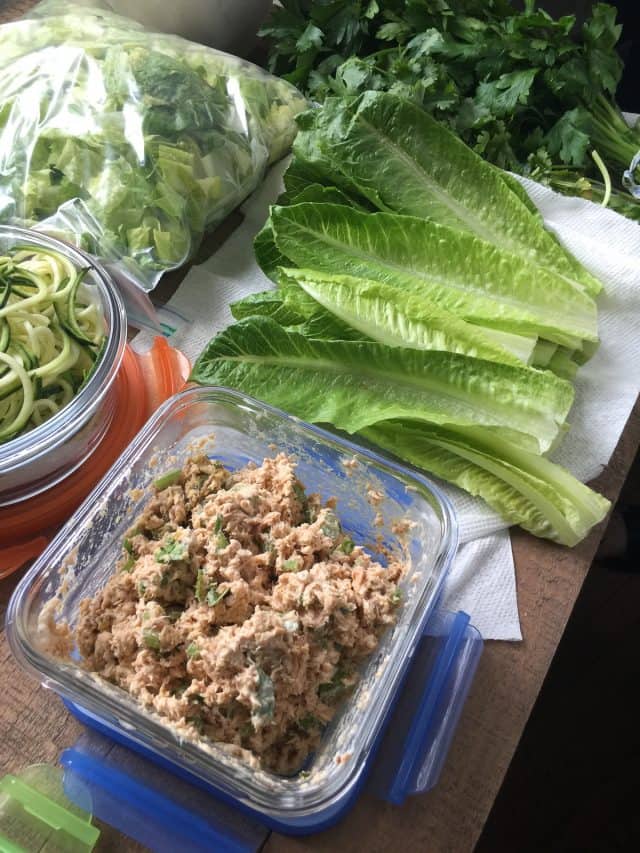 Also, to help motivate me and kickstart my meal planning Sunday morning, I printed out these awesome meal/dinner prompts from my friends Katie and Kathryn and taped them to the inside of my pantry.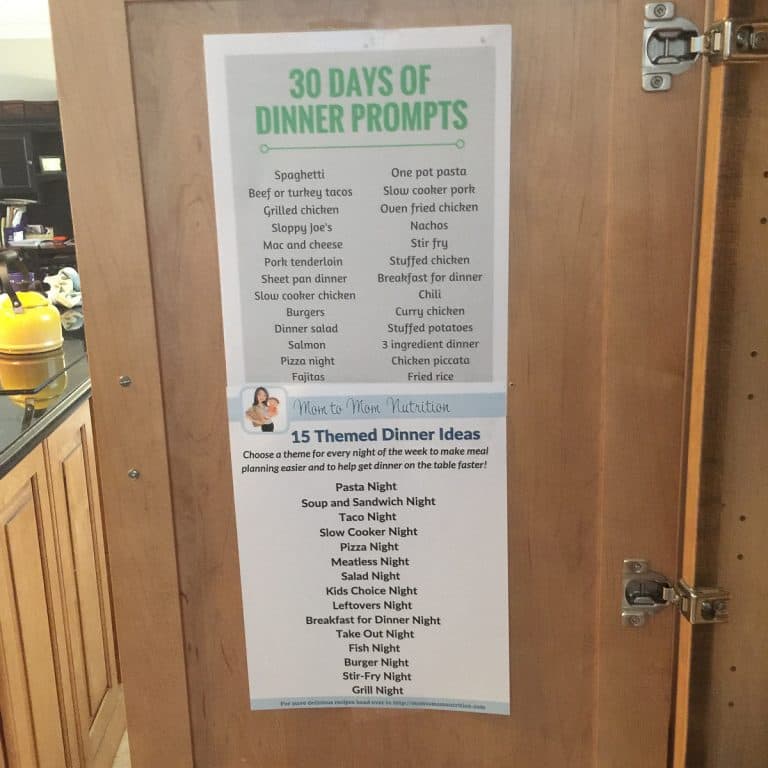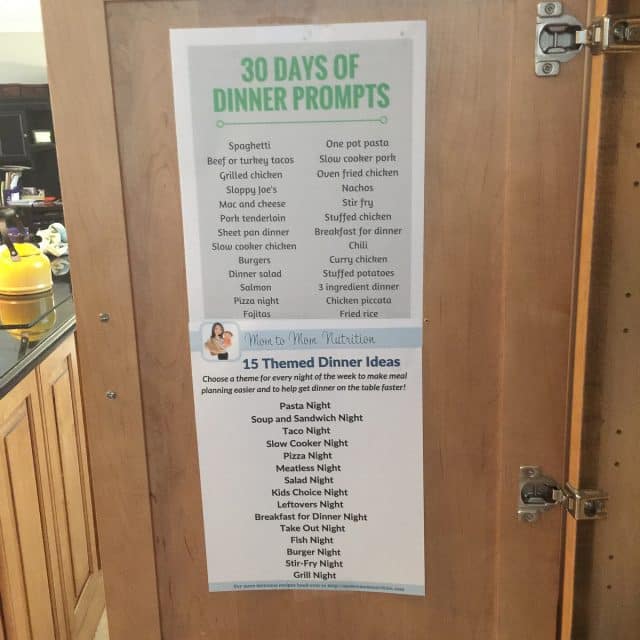 Find them here:
I hope you find this post helpful, let me know what you think.
Have a great week!!
Are you following me on Instagram, Twitter, Facebook and Pinterest? If you'd like to subscribe to Aggie's Kitchen and have each post delivered straight to your e-mail box, then please add your email here. Happy cooking!
There are affiliate links in this post. I make small earnings through any purchases made through these links. Thank you for supporting Aggie's Kitchen!