Summer Reading: What Alice Forgot, The Boston Girl, All Fall Down and more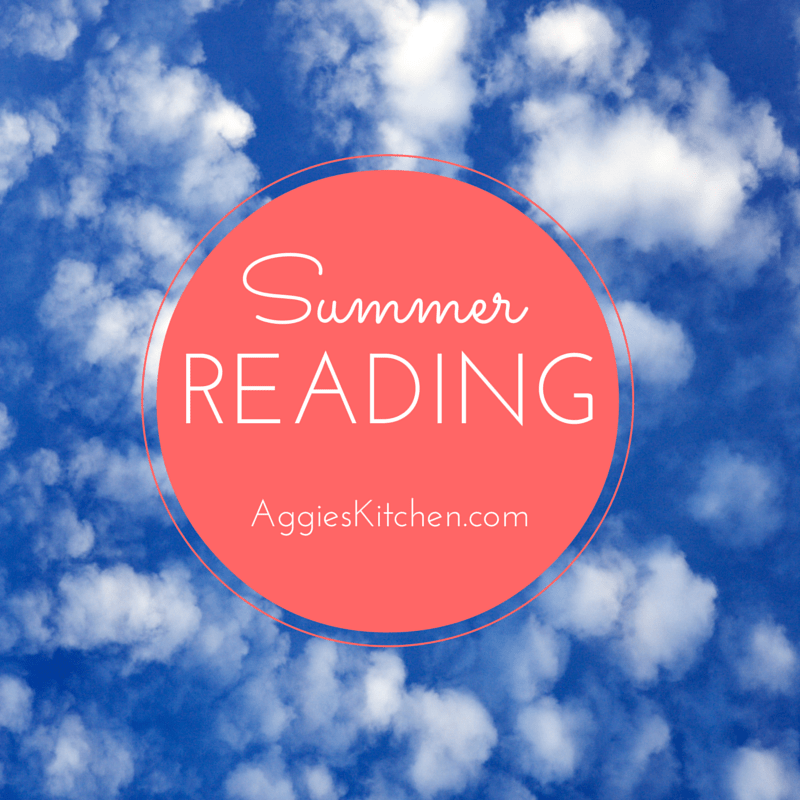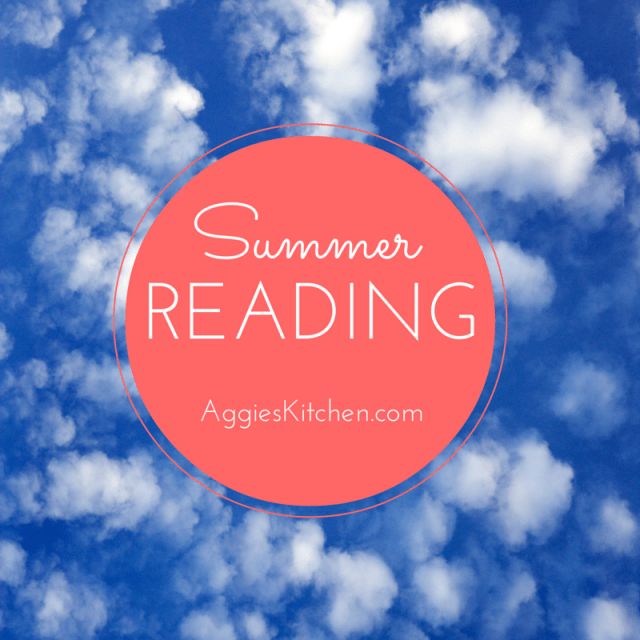 I have so many books to share with you today! I have been on a roll with my summer reading list. This summer we've been hitting the library almost weekly and my stack is packed with books I've found randomly as well as ones I've been anxious to read and put on hold (that all seem to all be coming off hold at the same time, figures.)
I think you'll find a new book to pick up today…and don't forget to share in the comments what you are reading and loving too!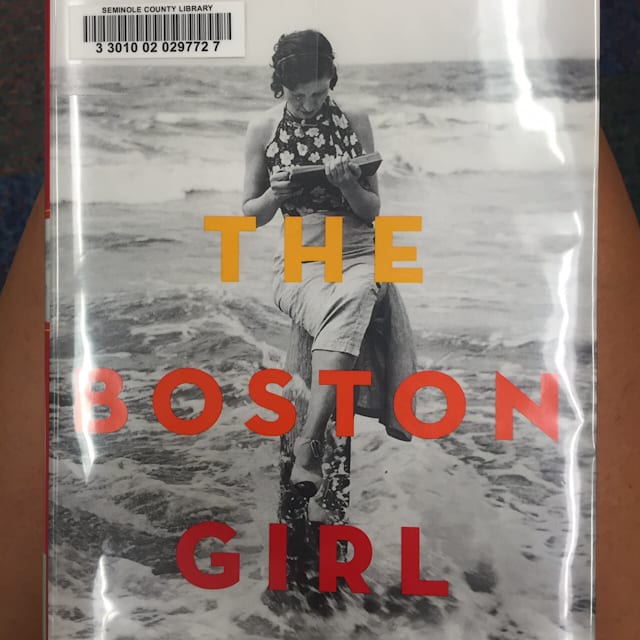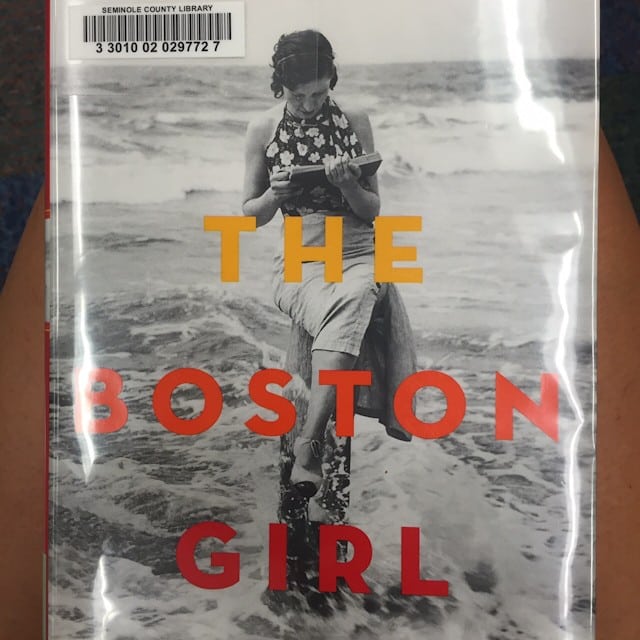 The Boston Girl by Anita Diamant
This is a story about a young Jewish girl, Addie Baum, growing up in Boston in the early 1900s. The story unfolds as she, at age 85, narrates the experiences of her life to her 22 year old granddaughter after being asked "How did you get to be the women you are today". Addie basically went against the grain as far as how women traditionally and were expected to "behave" during that time, and lived a slightly complicated yet full life. I loved this book and found the story so interesting. It will take you back to a time in history where women were starting to find their voices – I loved it.
You can find a copy of The Boston Girl on Amazon in hardback, for your Kindle or on Audible.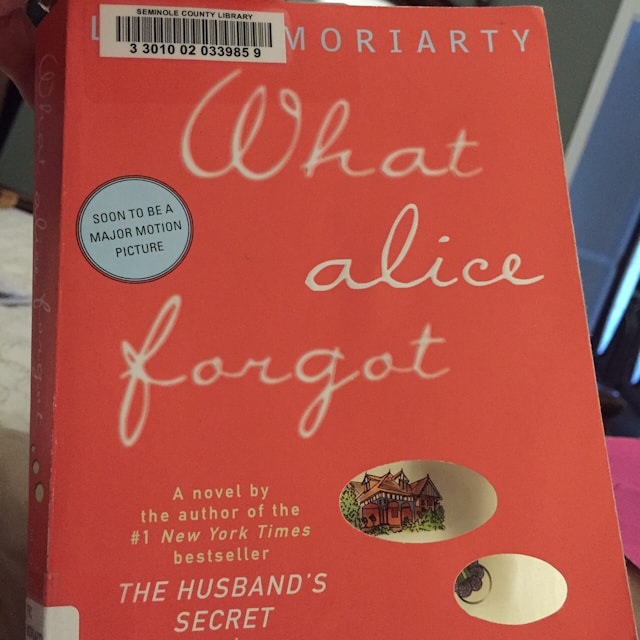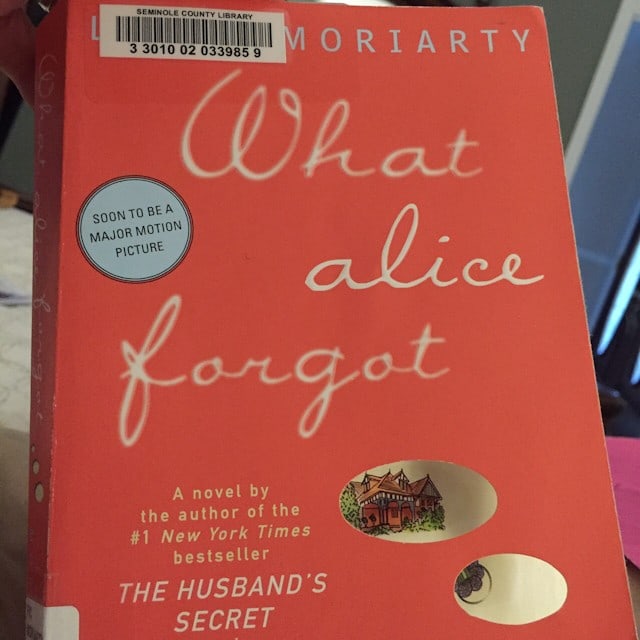 What Alice Forgot by Liane Moriarty
One of my favorite books I've read in a long time – I loved this one by Liane Moriarty that came highly recommended by so many reader friends. The main character in the story, Alice Love, falls over during a gym class and knocks her head – waking up to a memory loss of 10 years. The last she remembers is being 29, in love with her husband and expecting their first child. Reality is she is 39, has 3 kids and her marriage is over. Being 39 myself, I found that I was putting myself in her shoes, looking back 10 years ago and seeing how much I've changed as a person and how much life around me has changed. This book really gave me food for thought. A great read!
Another great read by Liane Moriarty is Big Little Lies which I reviewed in the spring.
You can find a copy of What Alice Forgot on Amazon in paperback, for your Kindle or on Audible.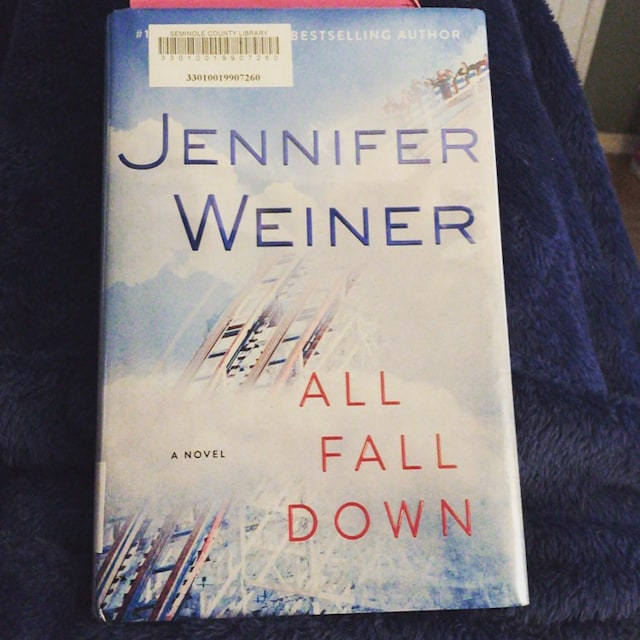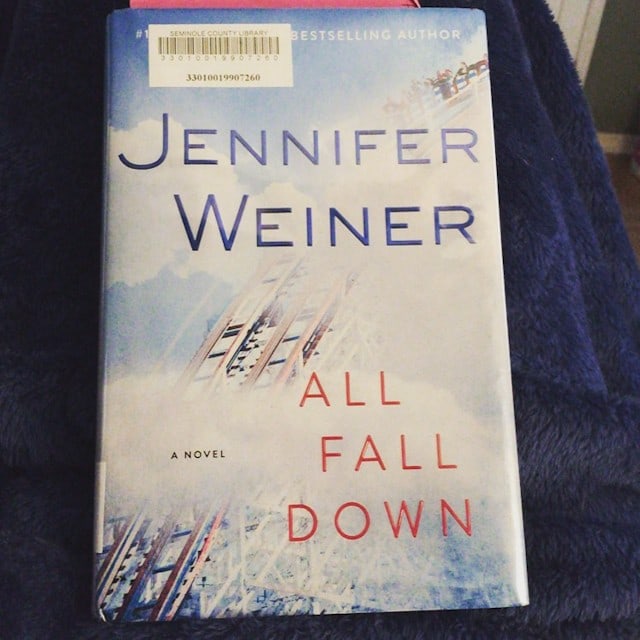 All Fall Down by Jennifer Weiner
Every time a new book by Jennifer Weiner comes out, I always look forward to reading it. I was actually surprised that I didn't know about this book before a friend mentioned reading it on Facebook, luckily I got my hands on it quickly through the library. On the outside, the main character Allison Weiss, is a mom who has everything going for her but in reality she is slowly falling down the path of pain pill addiction which innocently started after a minor injury. This was a good, fast read for me – like most of Jennifer Weiner's books are.
You can find a copy of All Fall Down on Amazon in hardback, paperback, for your Kindle or on Audible.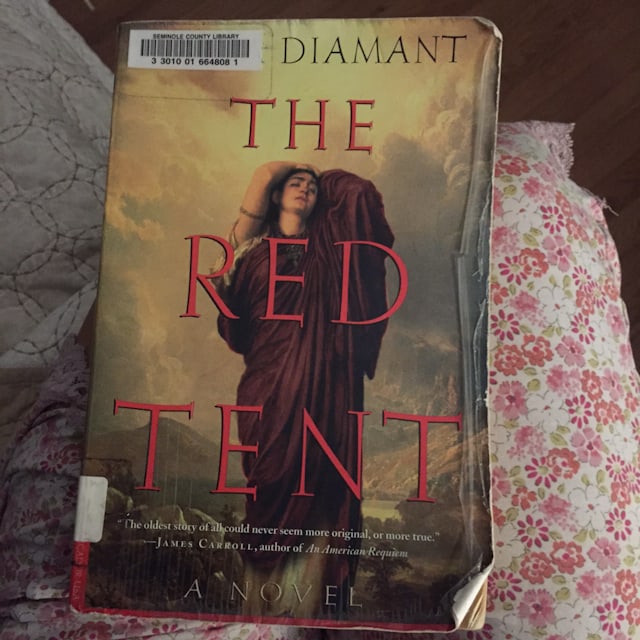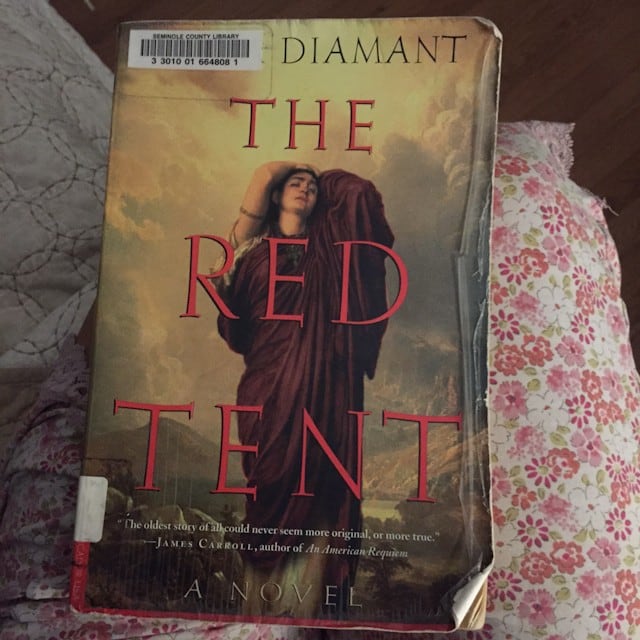 The Red Tent by Anita Diamant
Two books by the same author in a month! I actually had a third in my stack from her but ran out of time and had to return it to the library. I really enjoy Anita Diamant's writing and The Red Tent was a very different read for me. I say different, but I'm starting to realize I am reading more and more historical fiction these days so maybe I've opened up the doors to a new genre I enjoy. I am going to share the book description straight from Amazon because it feels easier this way:
Her name is Dinah. In the Bible, her life is only hinted at in a brief and violent detour within the more familiar chapters of the Book of Genesis that tell of her father, Jacob, and his twelve sons.

Told in Dinah's voice, Anita Diamant imagines the traditions and turmoils of ancient womanhood–the world of the red tent. It begins with the story of the mothers–Leah, Rachel, Zilpah, and Bilhah–the four wives of Jacob. They love Dinah and give her gifts that sustain her through childhood, a calling to midwifery, and a new home in a foreign land. Dinah's story reaches out from a remarkable period of early history and creates an intimate connection with the past.

Deeply affecting, The Red Tent combines rich storytelling with a valuable achievement in modern fiction: a new view of biblical women's lives.
I found this book so interesting, though a bit slow for me at times. It could have been timing though (you know how it's hard to read during busy times). If you are into historical fiction and Bible based stories I think you will enjoy this one!
You can find a copy of The Red Tent on Amazon in hardback, paperback, for your Kindle and on Audible.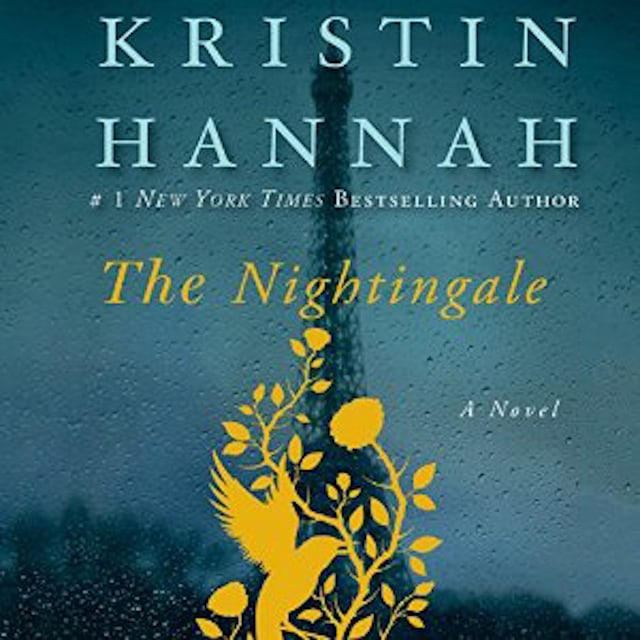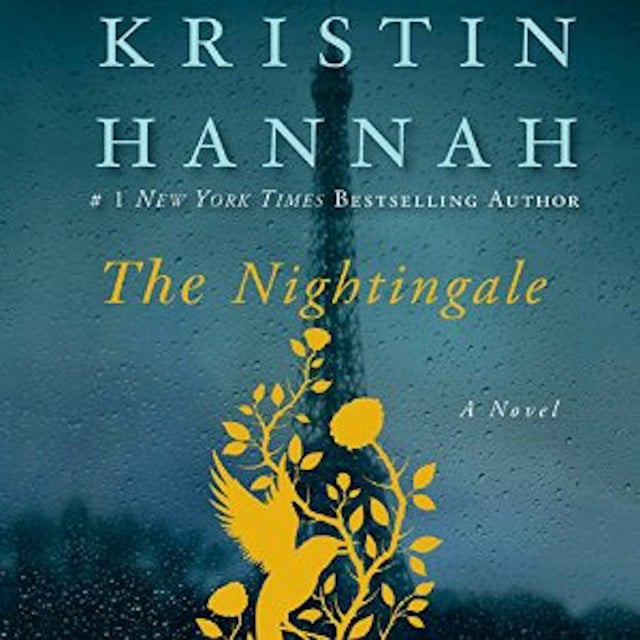 The Nightingale by Kristin Hannah
This was very different from typical Kristin Hannah books in my opinion, and I loved it. Another historical read, this story takes place in the late 1930s in France, just as World War II was breaking out. The story follows two sisters sharing two very different experiences of the war. One sister, Vianne, is at home in a small town waiting with her daughter for her husband to return from war. She is forced to house German captains in her home and her daily life suffers as well as the lives of her friends in her community as the Germans continue to take over. The other sister, Isabelle, is passionate, rebellious and reckless and joins The Resistance, risking her life to fight the Nazis in their own underground war.
I listened to this book on Audible and was entrenched in the story. I found the narration soothing and it really captivated me to see this side of World War II, the perspective from the French and mostly from the women left behind as the men turned into soldiers. When I finished this book, I felt like I needed time to mourn the characters before jumping into my next book (I was on a plane when I finished and felt a little conflicted, ha ha, I needed my next book to pass the time). It was a very thought provoking, interesting read, one of my favorites. I do think that I enjoyed it more because I listened to it on Audible. I've noticed that books like this one with a deeper story are easier for me to get entrenched in by listening versus reading. My attention is more focused and I do find the narrating of books pretty soothing actually. It's a great way to change things up and get extra reading in during situations that you wouldn't normally be able to read (taking walks, traveling, in the car, unwinding on the couch with tired eyes 🙂 ).
You can find a copy of The Nightingale on Amazon in hardback, paperback, for your Kindle or on Audible.
Currently reading: Sharp Objects by Gillian Flynn
Currently listening to: Everything I Never Told You by Celeste Ng
More book reviews: Spring Book Love, February Book Love, December Book Love
Hope you enjoyed these reviews! I would love to hear from you about what you are reading this summer! I love looking back through comments from my book posts to get suggestions so please share!
---
There are Amazon affiliate links in the post. I receive small earnings from purchases made through the links in the post. All earnings help with the upkeep of the blog, so thank you for supporting Aggie's Kitchen!! I am always happy you are here!
Are you following me on Instagram, Twitter, Facebook and Pinterest? If you'd like to subscribe to Aggie's Kitchen and have each post delivered straight to your e-mail box, then please add your email here. Happy cooking!
There are affiliate links in this post. I make small earnings through any purchases made through these links. Thank you for supporting Aggie's Kitchen!