Summer Melon Protein Parfait
This Summer Melon Protein Parfait recipe is sponsored by my friends at Bob's Red Mill.
Click here PIN this refreshing Summer Melon Protein Parfait!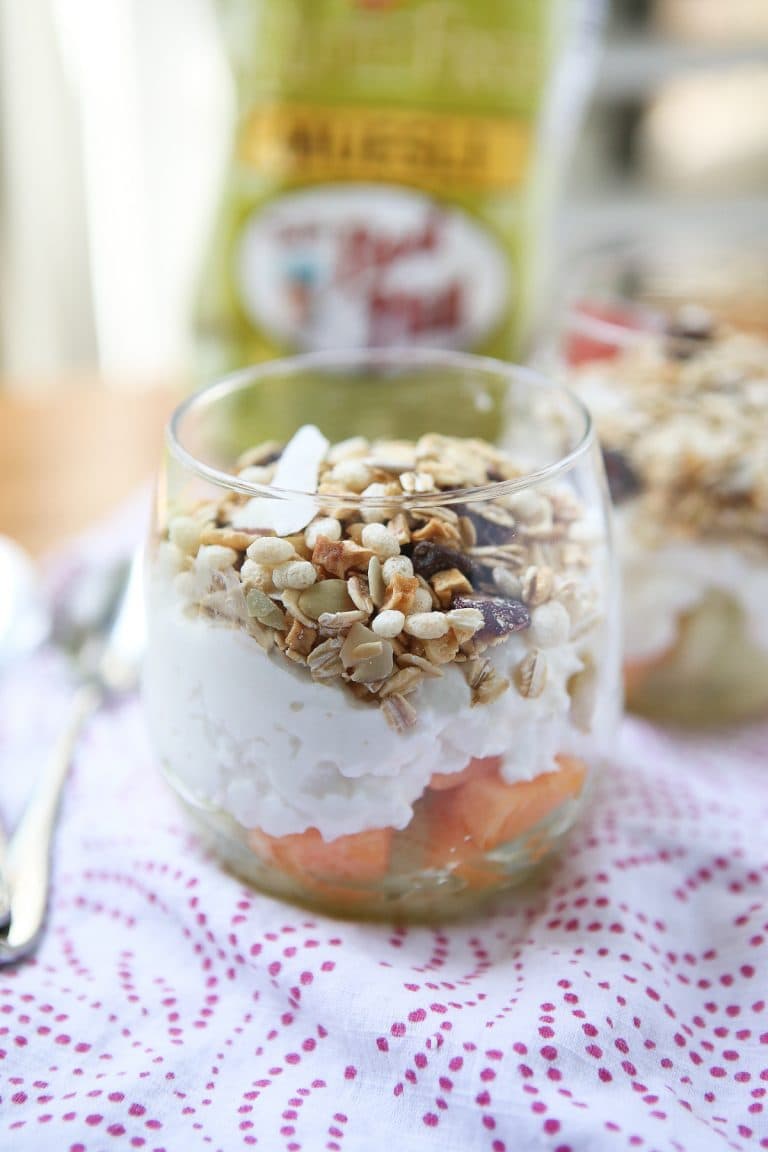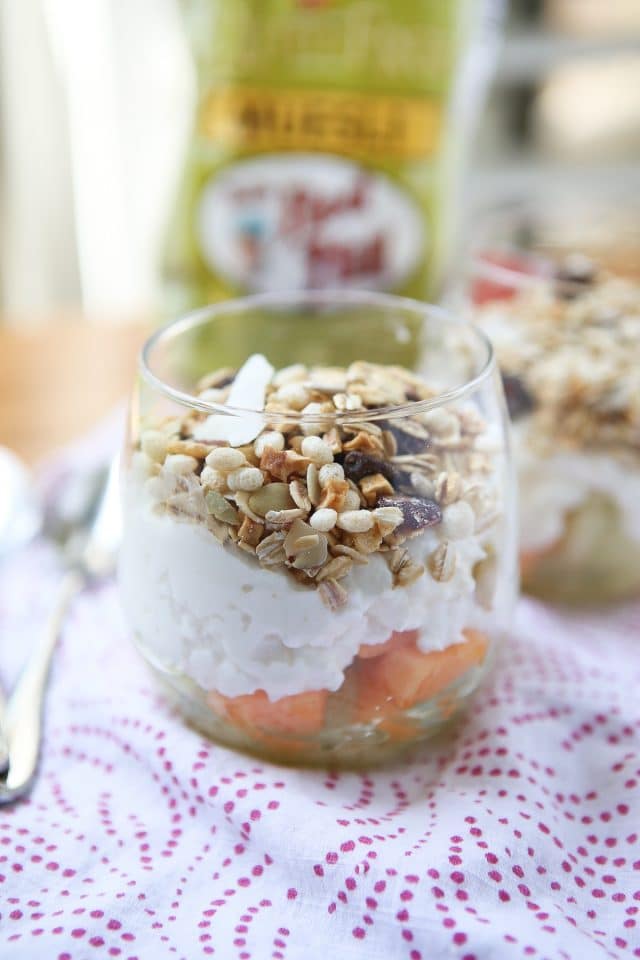 From what I can tell, it's pretty hot all over the country right now, right? I know here in Florida we are in the upper 90s with heat indexes in the 100s every day. If I'm not near a body of water of some sort then I'm in air conditioning. I believe they call this time of year the "dog days of summer" (<– nerd alert – interesting info!).
Lately it seems like a) everyone I talk to feels like it's too hot to cook, myself included and b) I am absolutely obsessed with cold melon (of all kinds). Watermelon for dinner? Sounds good to me!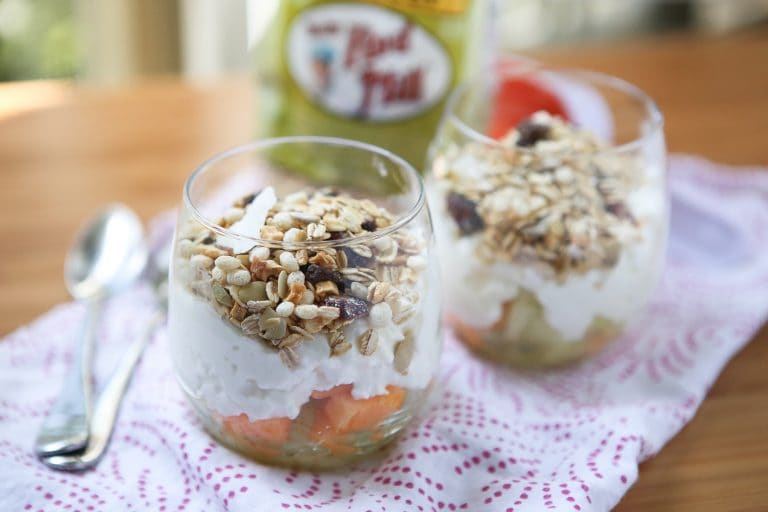 This Summer Melon Protein Parfait is a product of our hot summer days and trying to eat reasonably well with as little effort as possible. I have been making these parfaits almost daily for breakfast, lunch or a late afternoon snack. Cottage cheese has never been a favorite of mine, but I've been trying to eat more of it for a boost of protein and calcium in my day. My little one loves it so I always have some in the fridge. When Bob's Red Mill sent me a package of their Gluten Free Muesli to try a couple months ago I added it to my cottage cheese for texture (I need a little crunch whenever I eat yogurt or cottage cheese) and I've been hooked ever since.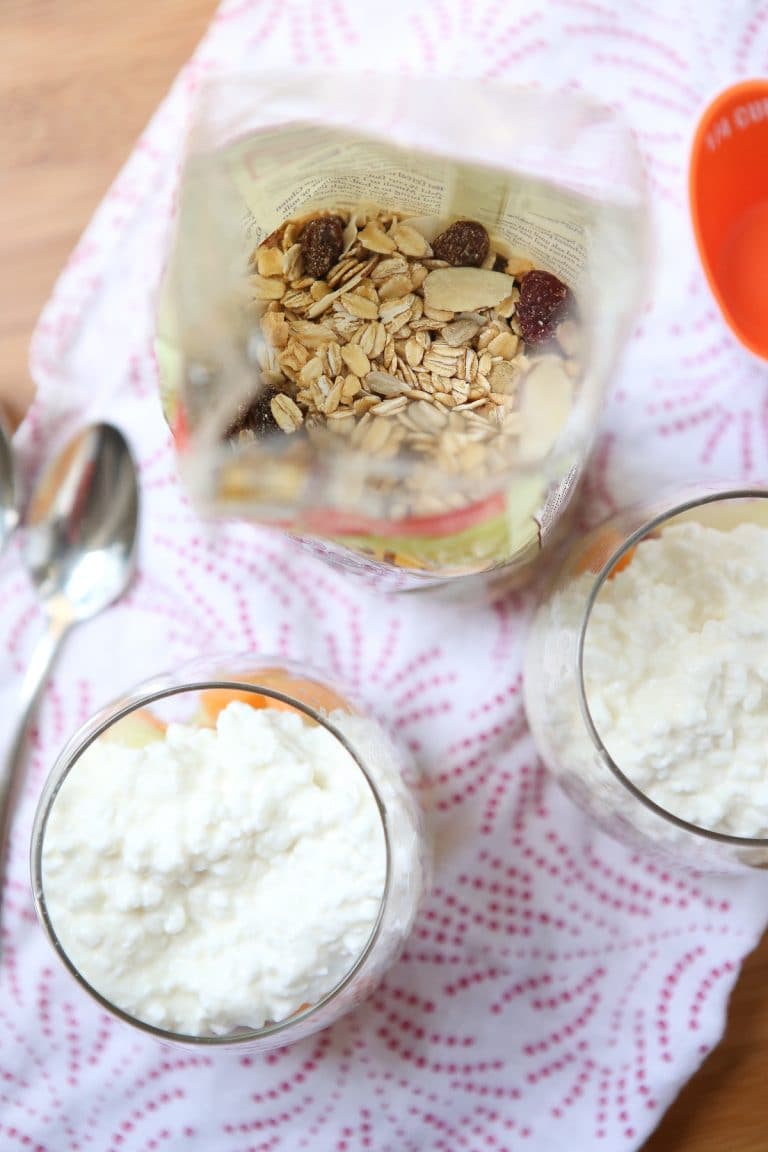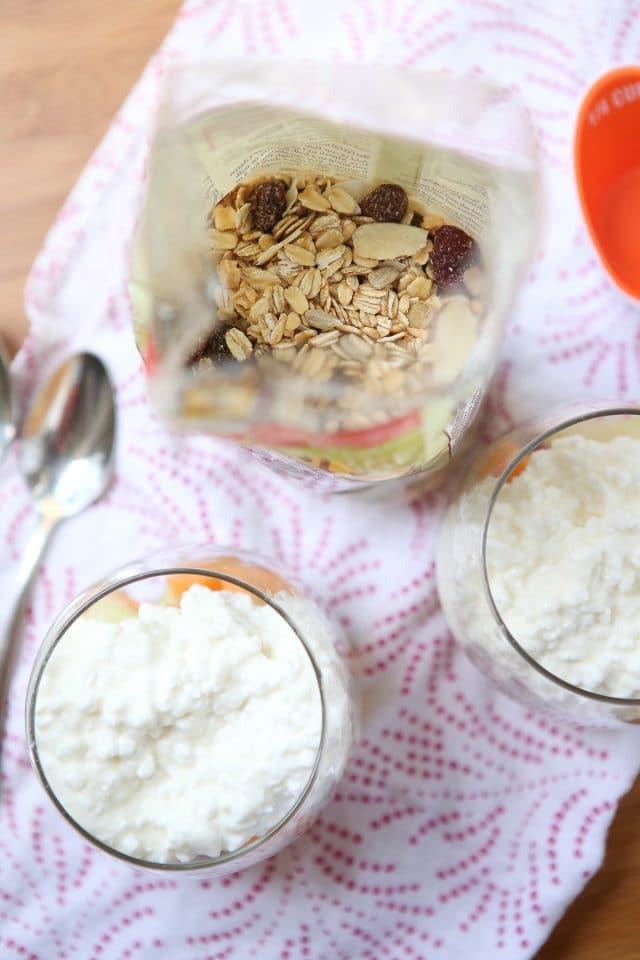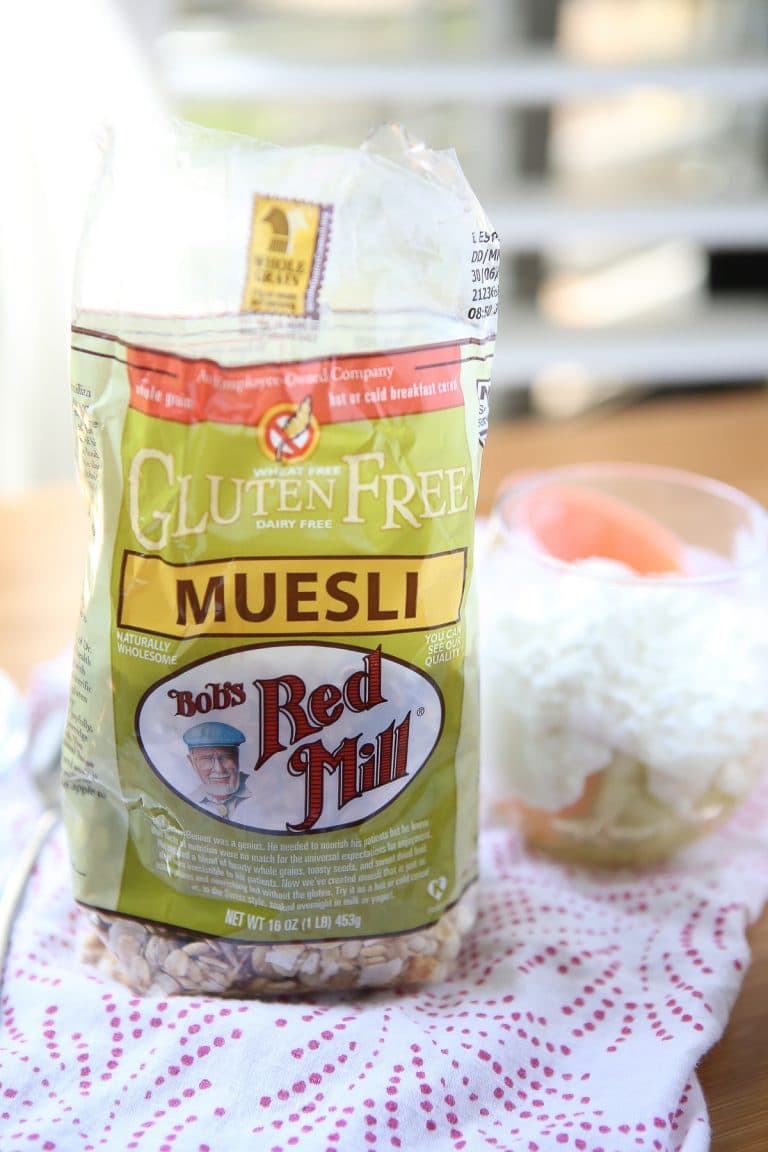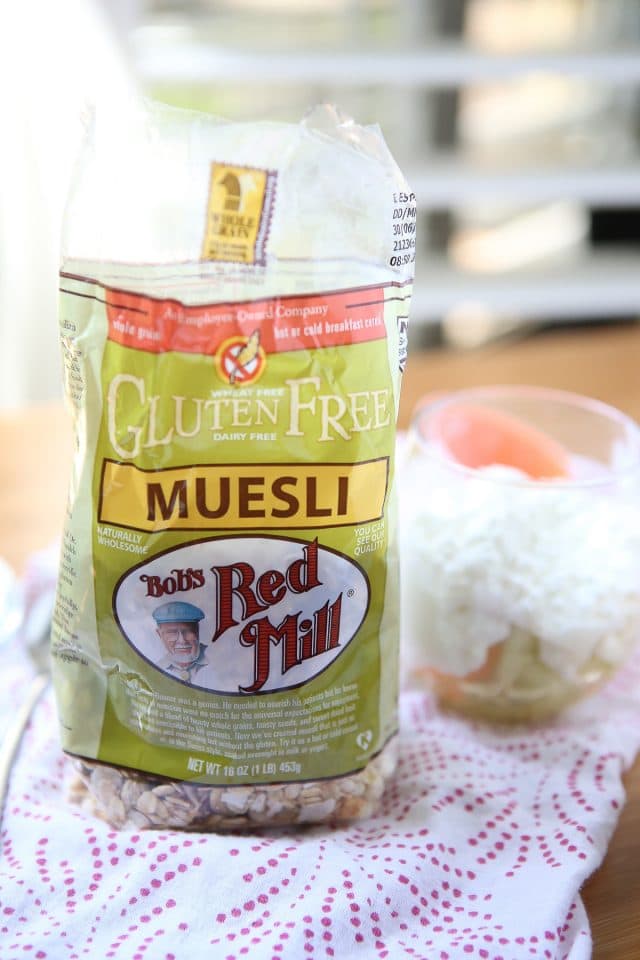 3 ingredients is all you need for this hearty snack or light breakfast or lunch. I love having Bob's muesli around for quick toppings for yogurt (or cottage cheese) or to make overnight oats. The Gluten Free variety has a great combination of dried fruit, seeds and even some dried coconut so it adds everything you need to make a bowl of plain cottage cheese a little more interesting in my opinion.
Good stuff!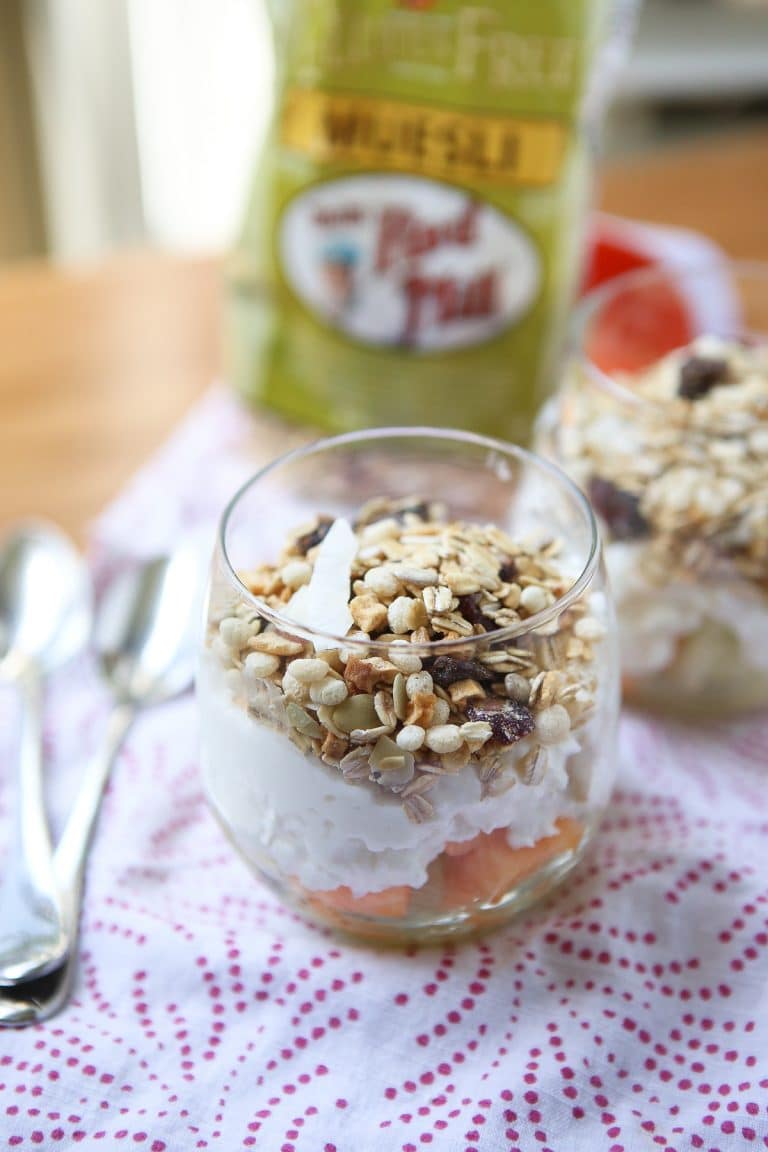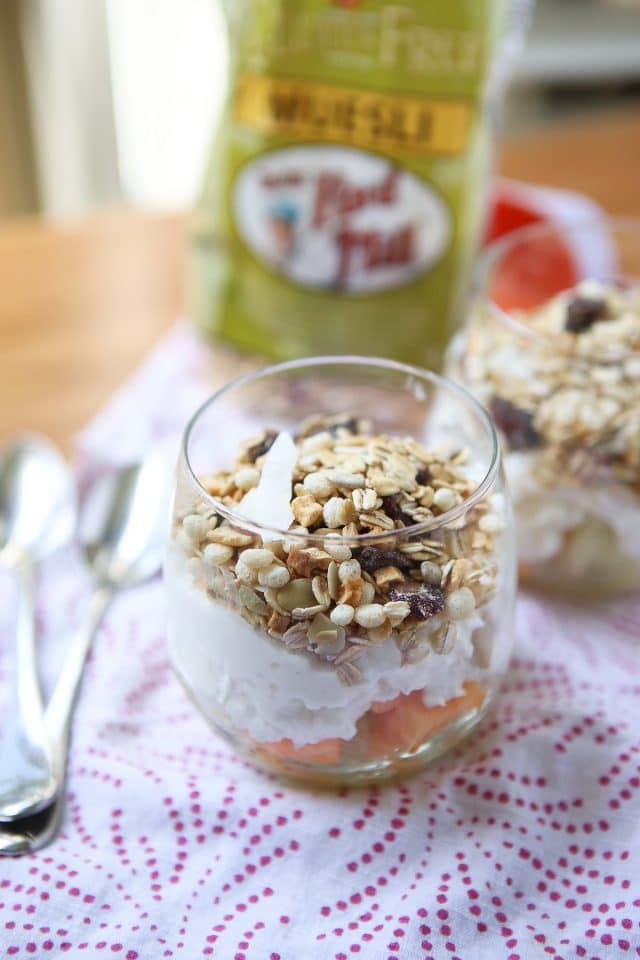 Love whole grains and/or Bob's Red Mill? Grab a coupon for your next Bob's Red Mill purchase here.
Summer Melon Protein Parfait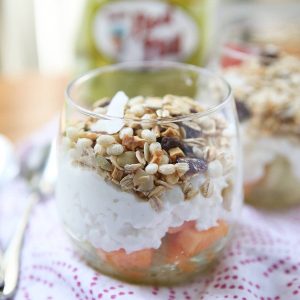 Ingredients:
1 1/2 cups chopped melon (cantaloupe and/or honeydew)
1 cup cottage cheese
1/2 cup Bob's Red Mill Gluten Free Muesli
Directions:
Add melon to bottom of bowl or wide glass. Top with cottage cheese and muesli and enjoy!
More recipes using muesli:
Bircher Muesli with Fresh Fruit
Banana Muesli Breakfast Cookies | A Cedar Spoon
Yogurt Banana Splits with Muesli | The Lemon Bowl
Are you following me on Instagram, Twitter, Facebook and Pinterest? If you'd like to subscribe to Aggie's Kitchen and have each post delivered straight to your e-mail box, then please add your email here. Happy cooking!
There are affiliate links in this post. I make small earnings through any purchases made through these links. Thank you for supporting Aggie's Kitchen!