Summer Melon Protein Parfait
This Summer Melon Protein Parfait recipe is sponsored by my friends at Bob's Red Mill.
Click here PIN this refreshing Summer Melon Protein Parfait!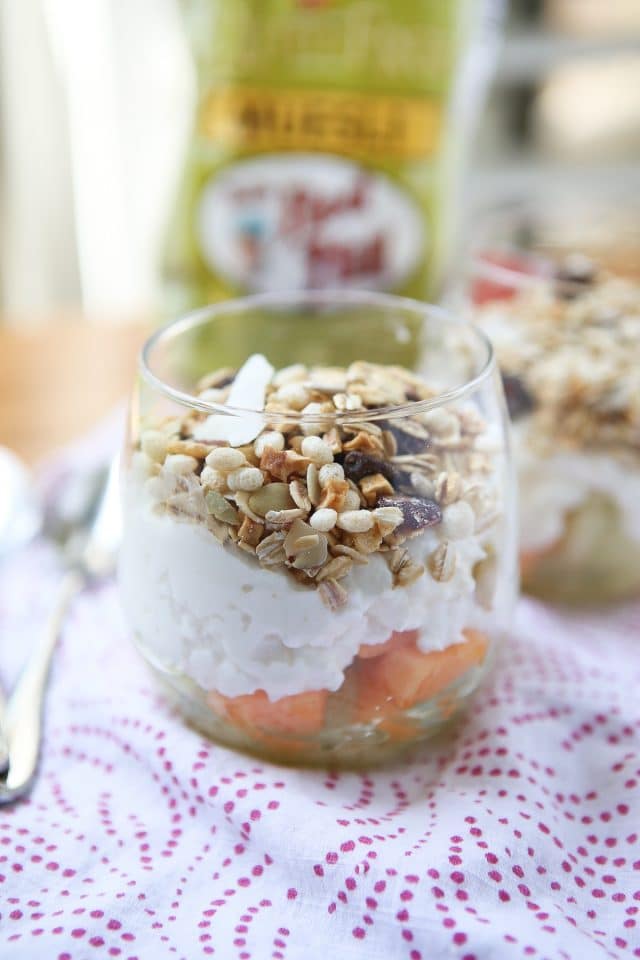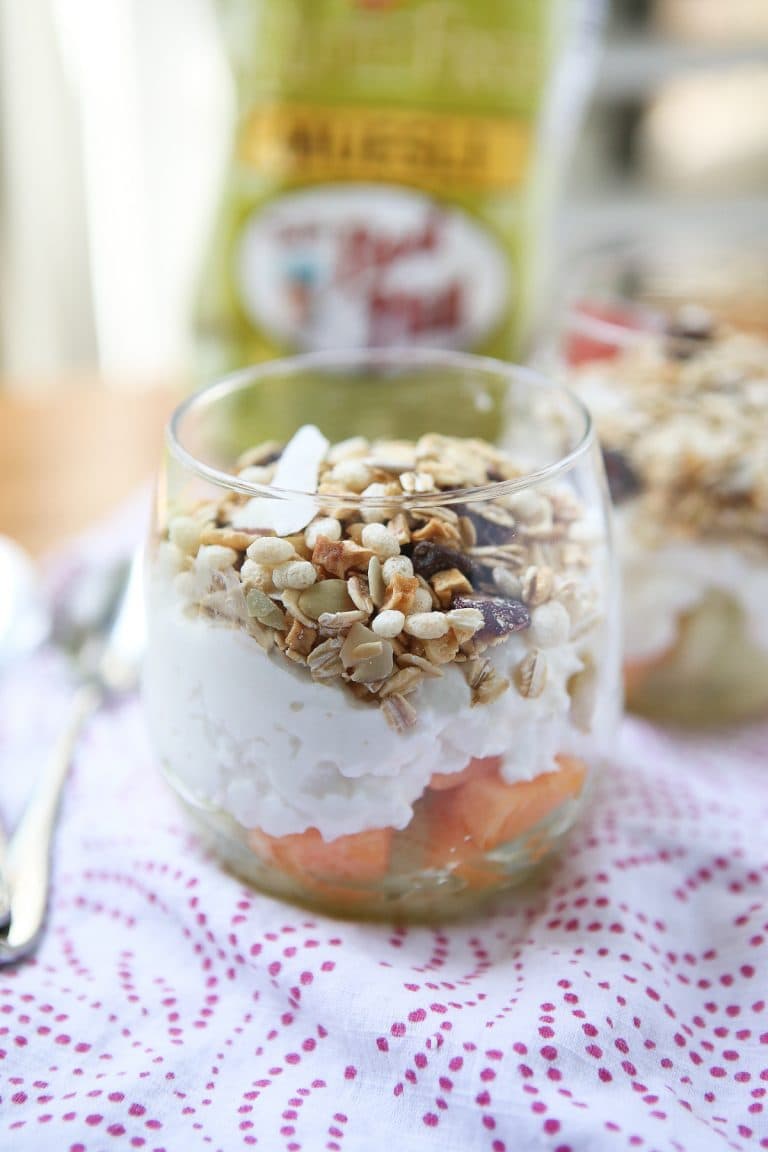 From what I can tell, it's pretty hot all over the country right now, right? I know here in Florida we are in the upper 90s with heat indexes in the 100s every day. If I'm not near a body of water of some sort then I'm in air conditioning. I believe they call this time of year the "dog days of summer" (<– nerd alert – interesting info!).
Lately it seems like a) everyone I talk to feels like it's too hot to cook, myself included and b) I am absolutely obsessed with cold melon (of all kinds). Watermelon for dinner? Sounds good to me!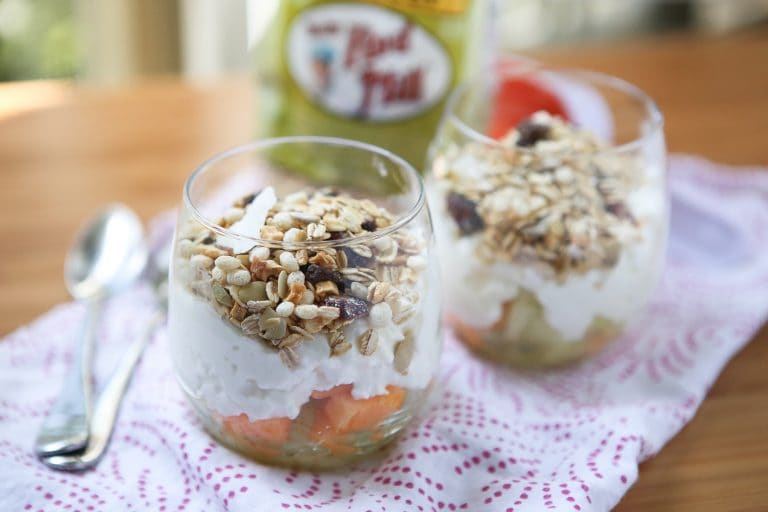 This Summer Melon Protein Parfait is a product of our hot summer days and trying to eat reasonably well with as little effort as possible. I have been making these parfaits almost daily for breakfast, lunch or a late afternoon snack. Cottage cheese has never been a favorite of mine, but I've been trying to eat more of it for a boost of protein and calcium in my day. My little one loves it so I always have some in the fridge. When Bob's Red Mill sent me a package of their Gluten Free Muesli to try a couple months ago I added it to my cottage cheese for texture (I need a little crunch whenever I eat yogurt or cottage cheese) and I've been hooked ever since.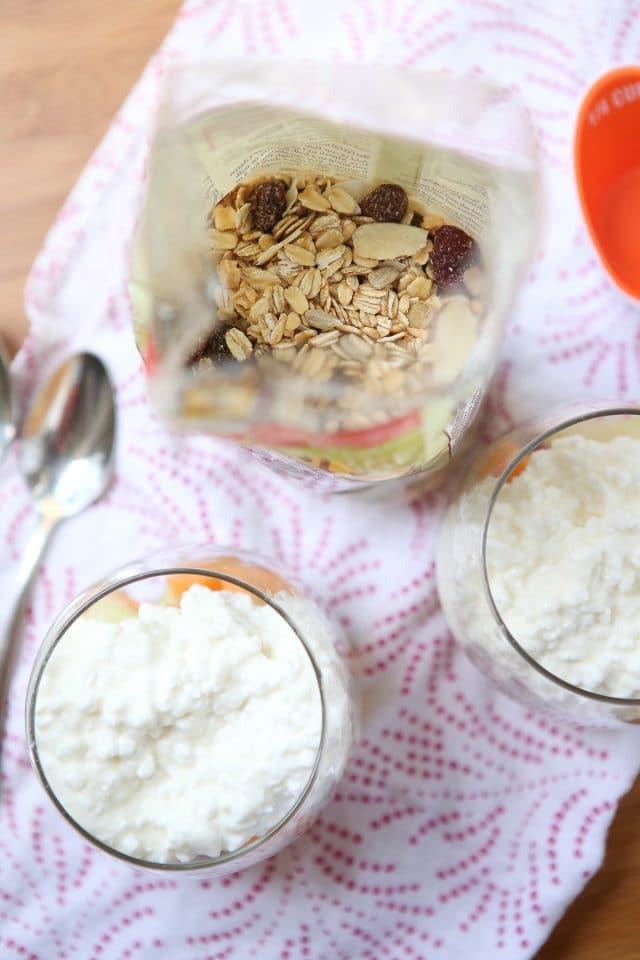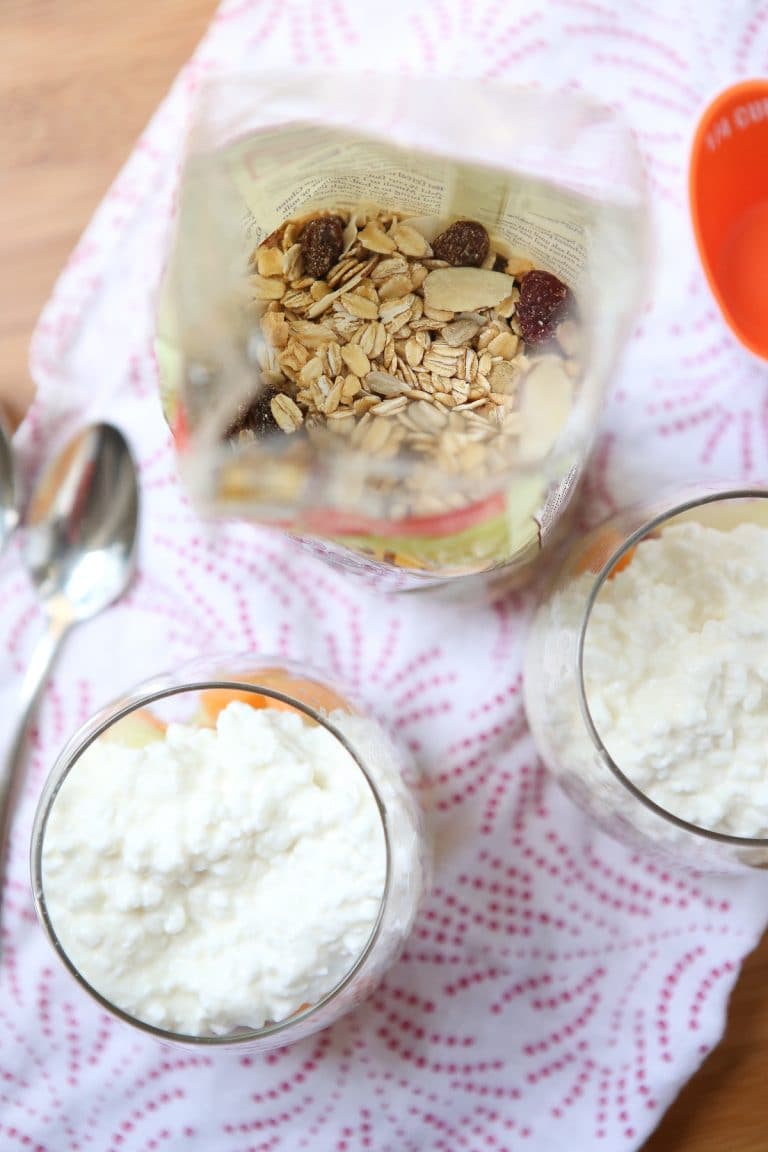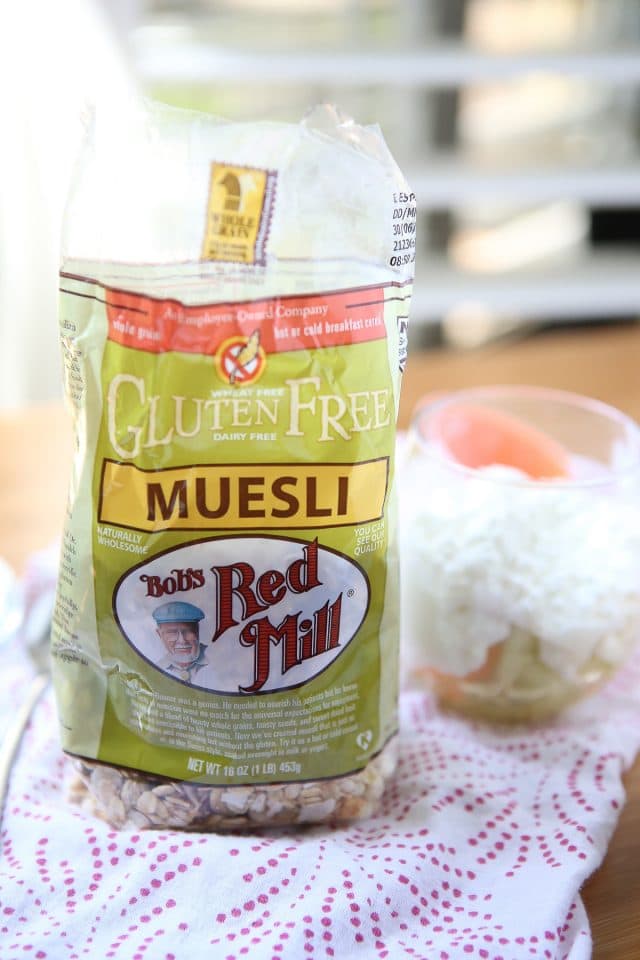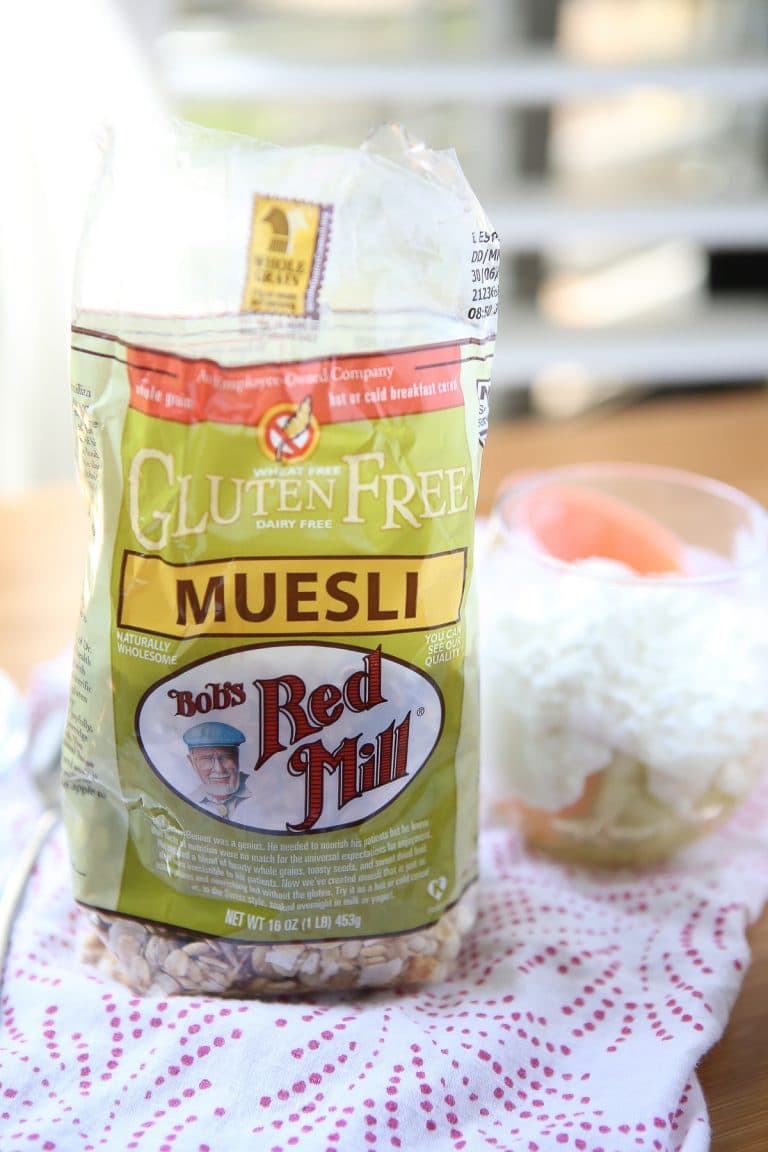 3 ingredients is all you need for this hearty snack or light breakfast or lunch. I love having Bob's muesli around for quick toppings for yogurt (or cottage cheese) or to make overnight oats. The Gluten Free variety has a great combination of dried fruit, seeds and even some dried coconut so it adds everything you need to make a bowl of plain cottage cheese a little more interesting in my opinion.
Good stuff!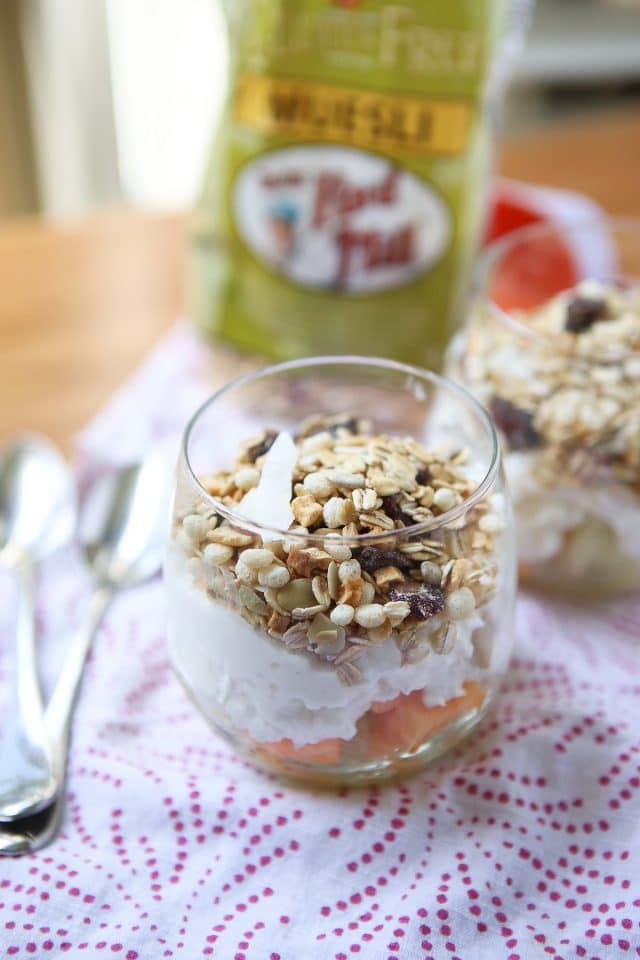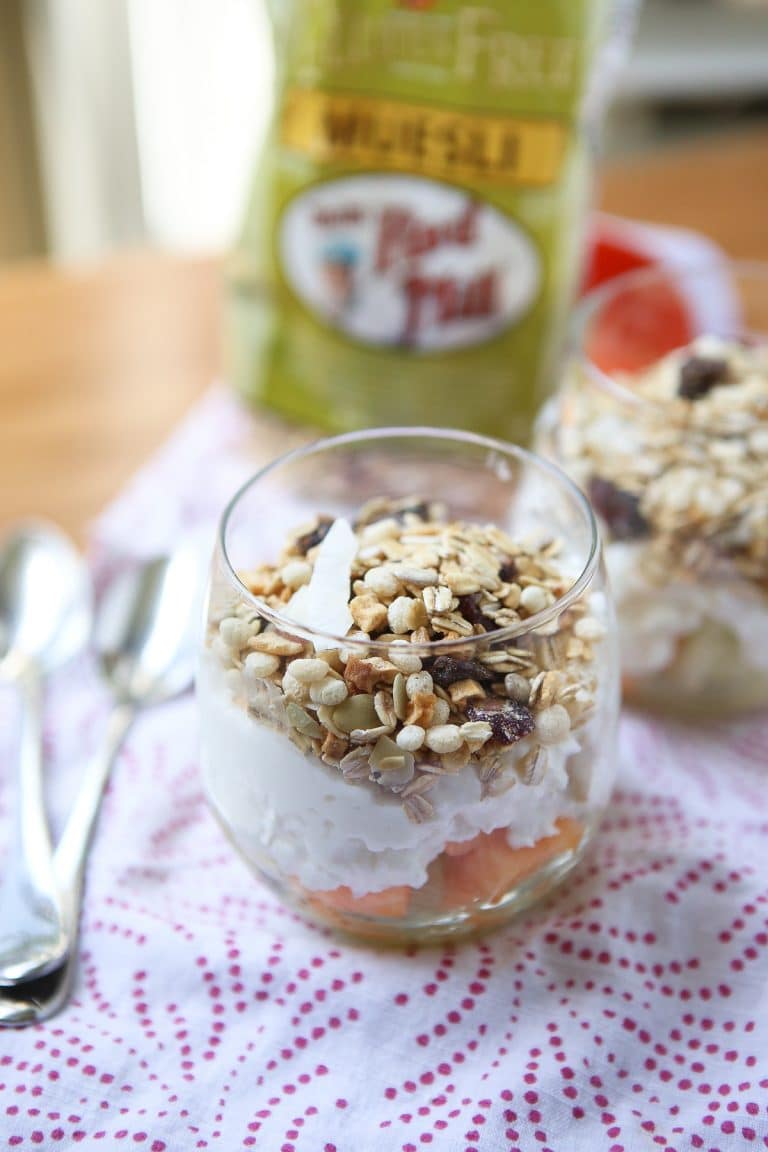 Love whole grains and/or Bob's Red Mill? Grab a coupon for your next Bob's Red Mill purchase here.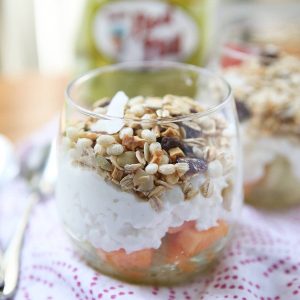 Ingredients:
1 1/2 cups chopped melon (cantaloupe and/or honeydew)
1 cup cottage cheese
1/2 cup Bob's Red Mill Gluten Free Muesli
Directions:
Add melon to bottom of bowl or wide glass. Top with cottage cheese and muesli and enjoy!
Follow AggiesKitchen on Instagram and show us what recipes you are making from the blog! Use the hashtag #aggieskitchen - I'd love to see what you are cooking up!
More recipes using muesli:
Bircher Muesli with Fresh Fruit
Banana Muesli Breakfast Cookies | A Cedar Spoon
Yogurt Banana Splits with Muesli | The Lemon Bowl