Summer Afternoon Treats: Raspberry Lemonade Freezer Pops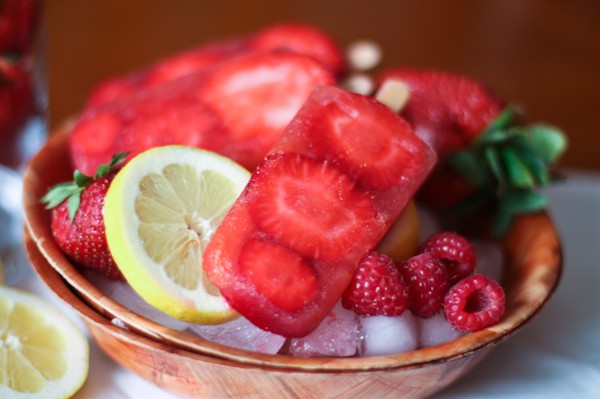 My kids have been out of school now for summer vacation for just under 2 weeks. Despite the unusually heavy amount of rain we've been getting every day, we are still getting in a good amount of pool time along with movie, library and bowling dates in the afternoons. We usually have those afternoon dates planned to get out of the heat, however, it seems like these days its to get out of the house and stay dry (in some sense).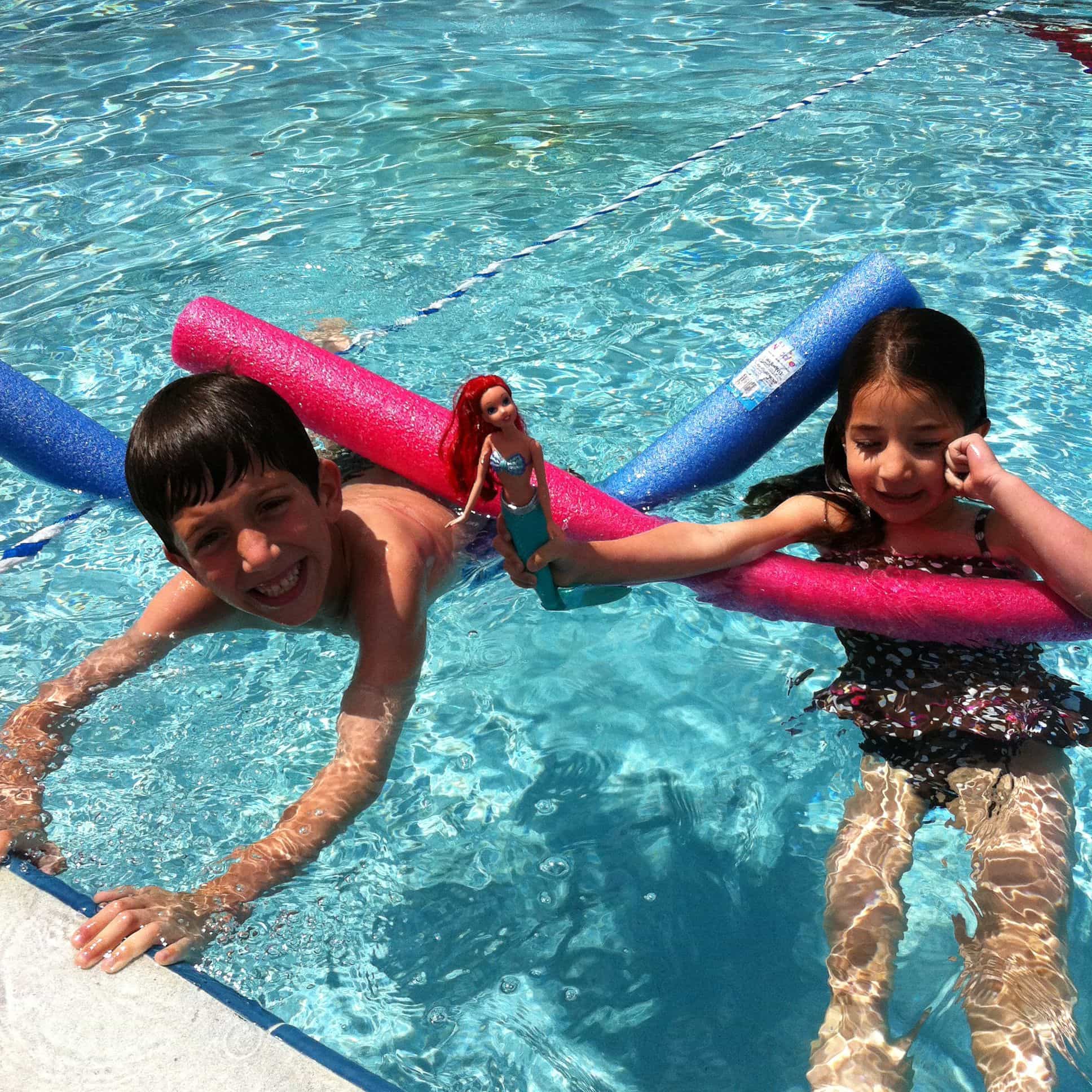 This is the first summer break that is actually a real summer "break" for both of my kids. My son is entering 2nd grade and my daughter just finished full-time pre-K and will be in Kindergarten in the fall (sniff, sniff)…so I am truly cherishing the time we have at home to be lazy, take spontaneous trips to the beach or Nonna's house, and just enjoy our time together without a schedule. The ages my kids are at right now are my absolute favorite, they are basically on the same 'playing field' as far as recreation goes – they both can swim full lengths of the big pool at the Y and can play in the deep end together (this is huge!) and they are playing as playmates, not as big brother and baby sister. Just yesterday they were sprawled on the family room carpet playing game after game of Monopoly (the Disney version, thanks Grandma!) and Trouble, their two favorite board games right now. I'm also overhearing very spirited and inventive 'games' coming out of their bedrooms involving castles, Barbies and Star Wars…apparently Yoda and Barbie can hang like the best of them.
I am loving it!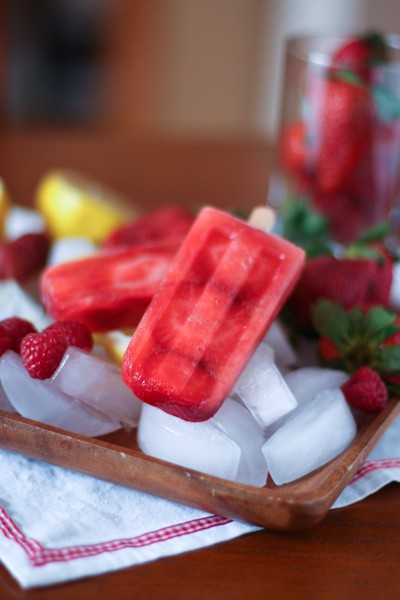 With good Summer fun must come a good Summer treat – and everyone loves a good freezer pop don't ya think? When Driscoll's recently contacted me and asked me to partner up with them to kick off their Summer berry season with a fun family recipe, not only was I totally flattered but I immediately thought of turning one of my kid's favorite drinks (pink lemonade) into a homemade frozen treat. My kids love berries of all kinds as well as anything sweet that comes out of that freezer so needless to say they were pretty thrilled with the recipe testing part of this project. 🙂
Head over to Driscoll's for my easy Raspberry Lemonade Freezer Pop recipe, along with some of my other favorite recipes using my family's most eaten fruit – berries. Hope you all are enjoying your start to Summer like we are!
Are you following me on Instagram, Twitter, Facebook and Pinterest? If you'd like to subscribe to Aggie's Kitchen and have each post delivered straight to your e-mail box, then please add your email here. Happy cooking!
There are affiliate links in this post. I make small earnings through any purchases made through these links. Thank you for supporting Aggie's Kitchen!