Stir Fried Soba Noodles with Napa Cabbage and Bok Choy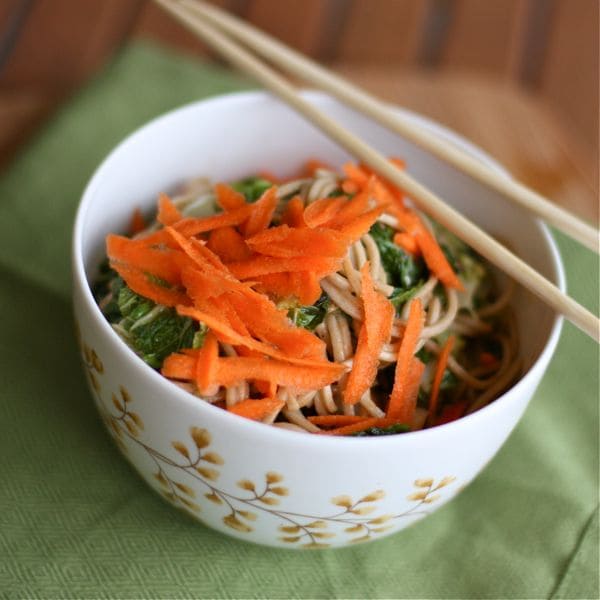 I think I may have mentioned that I'm drowning in cabbages and salad greens a few times and to a few people over the past few weeks. If you didn't know, I joined a CSA last month and every Thursday evening the kids and I get in the van and drive over to our pick-up spot to get our share of local farm fresh produce to take home. The process of coming home with two huge bags filled to the rim with veggies (some I don't always recognize) was a little overwhelming at first, I will openly admit. Since the veggies are literally coming straight from the farm and off of a truck into my hands, I have some work to do when I get home. I start before I leave the house by cleaning my sink well. When I get home with my bags, I open them up and sort through what I have. I fill up my sink with cold water and start cleaning the veggies by cutting off any roots or yellow leaves and letting them soak for a few minutes.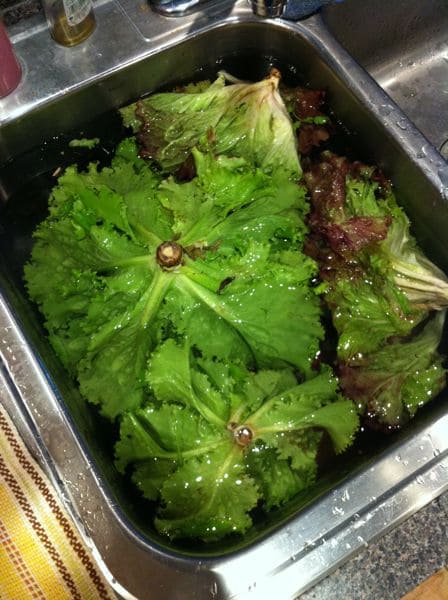 I lay out 2 or 3 clean dish towels on the counter next to the sink where I let everything completely dry for a good hour or two afterwards, before putting it all away in the fridge, either wrapped in dry paper towels or in ziploc bags.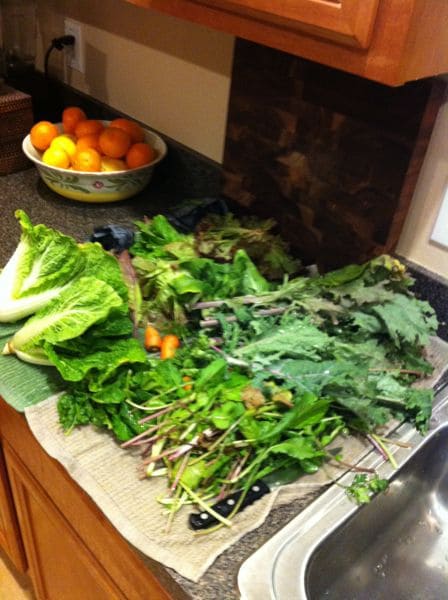 I have to say, 4 weeks in, I've got a good system down and it really has become an interesting and delicious experience for my whole family.
(and the scraps are keeping the compost bin entertained and full!)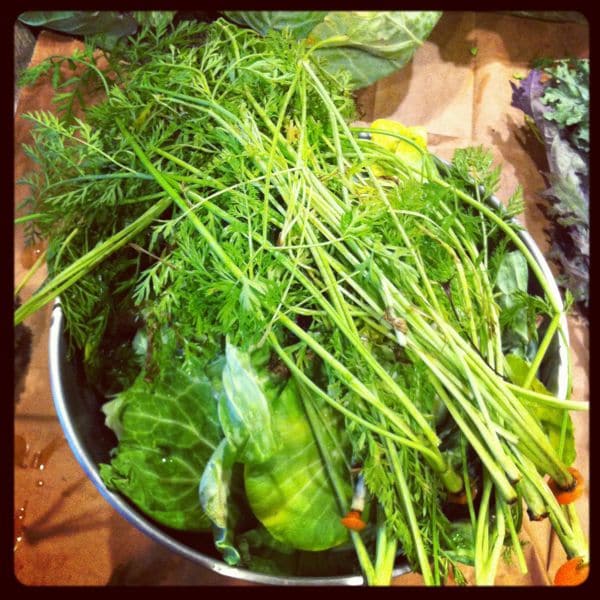 I will say, joining a CSA isn't for everyone. If you don't like to be too adventurous with your cooking, or like to have very planned meals, then it's probably not something you want to invest in. Though you do have somewhat of an idea of what you will be taking home each week, it's really not the same as pushing your shopping cart through the produce section of the grocery store with a list. Instead, your CSA bag is basically filled for you by a farmer and filled with whatever nature is growing for you that week. I love the whole concept of it and I really enjoy the surprise of what we take home. But it is a challenge.
My kids think it's pretty cool too.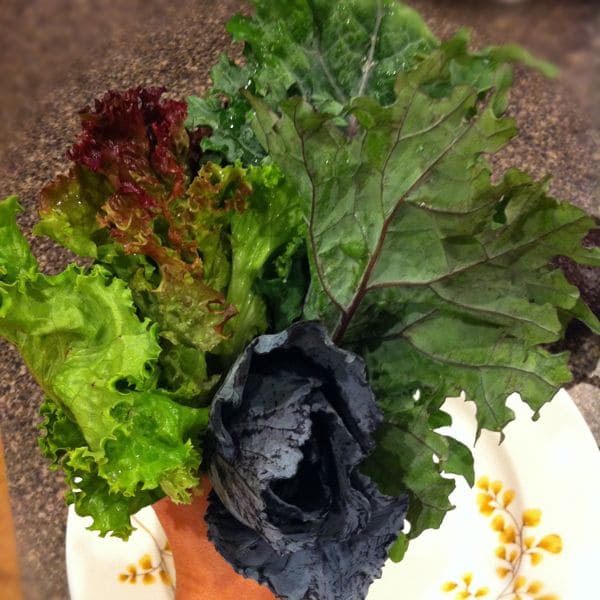 Needless to say, I've been having to stay on my toes as far as finding recipes and ideas for how to use up all of this wonderful produce. One thing I've been getting  a lot of is asian cabbages like napa cabbage and bok choy.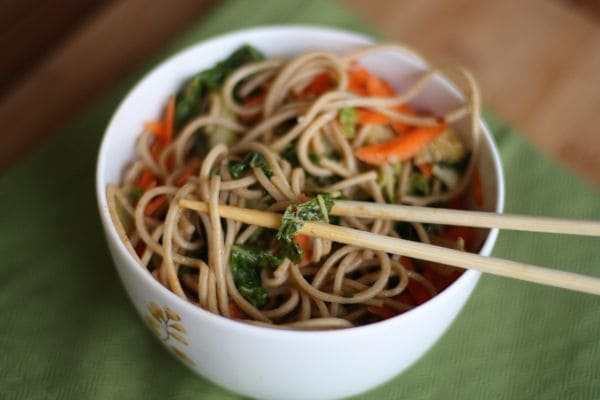 You already saw the Asian Stuffed Cabbages I made for dinner a couple of weeks ago that turned out to be a hit. Here's another Asian-inspired dish I made recently using up the rest of the cabbages I had in the fridge. A delicious, soba noodle stir fry that fed me at lunch for two days. That's right, fed me…meaning, my husband and kids never even got to try it. Oops.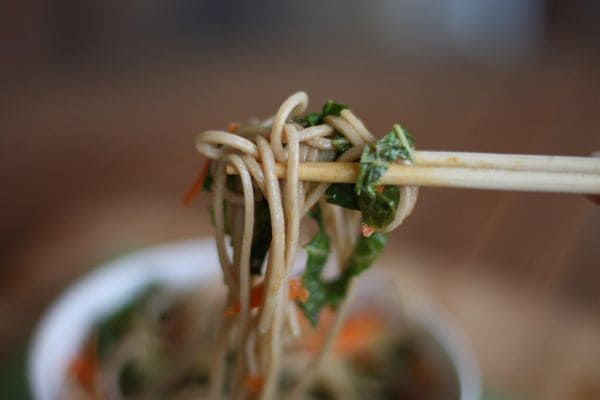 I guess that means I have to make it again soon. Soon meaning probably this weekend.
You can find my recipe for Stir Fried Soba Noodles with Napa Cabbage and Bok Choy over on Family Kitchen this week. Enjoy!!
Are you following me on Instagram, Twitter, Facebook and Pinterest? If you'd like to subscribe to Aggie's Kitchen and have each post delivered straight to your e-mail box, then please add your email here. Happy cooking!
There are affiliate links in this post. I make small earnings through any purchases made through these links. Thank you for supporting Aggie's Kitchen!