Spring Reading List: What's On My Bookshelf Right Now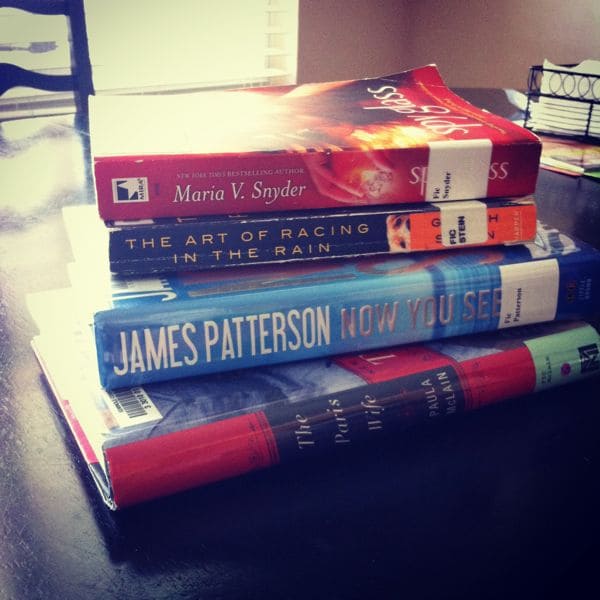 So in case you didn't know, if I'm not cooking, gardening, cleaning my house, or playing momma – I'm reading. I've learned that when I find myself not actively reading a book, I get cranky. It's my favorite way to escape and unwind. Are you with me?
I found myself stuck in a book for several weeks, could not get into it. I hate when that happens, because I always feel like I have to finish a book. The best thing I ever did is just let it go – because after a quick trip to the library, this book pile up above happened.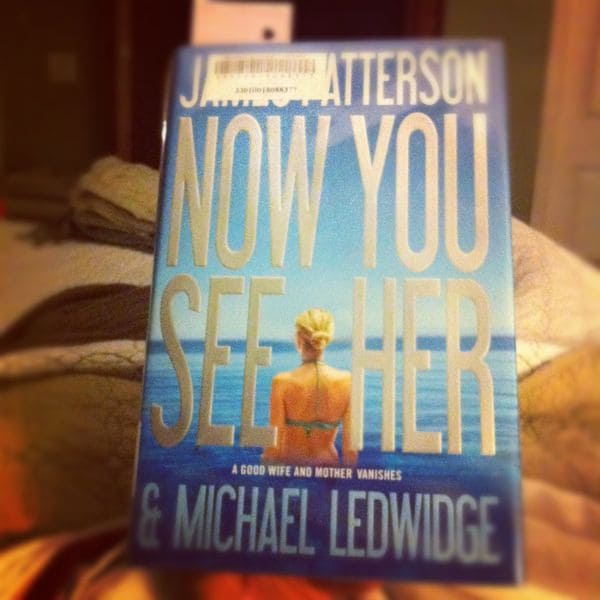 Currently reading:
Now You See Her by James Patterson and Michael Ledwidge
I can't put this one down and I am flying through this book. I really needed some easy reading to fall back into after the struggle with the last one. This book is typical James Patterson – some murder, some mystery, short chapters. Love it.
On standby:
The Art of Racing in the Rain by Garth Stein – has been recommended by many. I can't wait to read it. A story written through the eyes of a dog.
The Glass Series by Maria V. Snyder – This series was recommended to me by one of my reading buddies Katie. I picked up the 3rd book in the series, but I am planning to start with Storm Glass which is Book 1. I honestly do not understand what it is about, just like I really didn't get Hunger Games when I read its back cover, so I'm going in kind of blind. And I don't mind, it can be kind of fun to read a book that way.
The Paris Wife by Paula McLain – Liz recommended this book to me on my last book post. I'm holding on to it for a bit and starting it when my friend Allison finishes up her current read. It will be the first book selection of our unofficial Summer book club that will feature food and wine. 🙂
Newest cookbooks on the shelf:
Jeffrey Saad's Global Kitchen: Recipes Without Borders
What my friends are reading:
Katie is reading Shanghai Girls and French Kids Eat Everything
Jenna's reading An Echo in the Bone and about to start a new one from Jodi Picoult, Lone Wolf
Brandi is into few good books right now: Animal, Vegetable, Miracle, An Everlasting Meal and  The Shades of Grey trilogy (which I'm warned is racy 😉 )
Kim is reading some more food books: The Maker's Diet and a few Michael Pollan books
(disclosure: there are affiliate links in this post)
So now – you get to tell me what you're reading! Go!
Are you following me on Instagram, Twitter, Facebook and Pinterest? If you'd like to subscribe to Aggie's Kitchen and have each post delivered straight to your e-mail box, then please add your email here. Happy cooking!
There are affiliate links in this post. I make small earnings through any purchases made through these links. Thank you for supporting Aggie's Kitchen!