Almost Summer…
I really hope that by now, most of you are finally starting to experience warmer weather. Our Florida summer weather has definitely made an appearance here over the last few weeks. We have been well into the high 80s, and even the 90s most days. Our pool is "open" and the kids have been enjoying splashing in the afternoons. I even found myself jumping in a couple of very warm afternoons last week.
With that said…I welcome all the fun things that come with our summer weather…relaxing beach days, sunny afternoons in the pool, enjoying a glass of chilled white wine in the porch with a friend…oh and, of course all while trying to stay cool wearing shorts and bathing suits. The staying cool part tends to creep up on me and its usually a rude awakening that last year's shorts are a bit snug.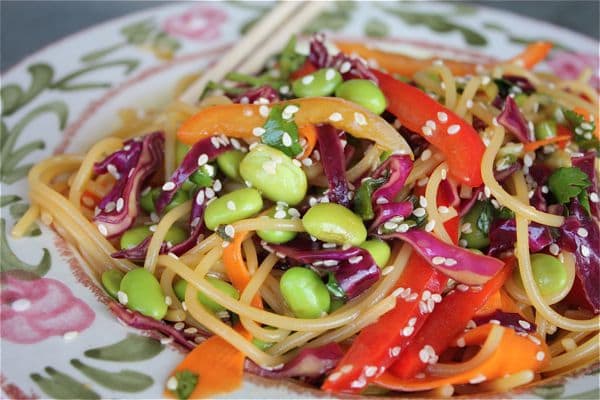 But no worries…if you are in the same boat as me (the snug shorts boat) then I can confidently say that with a few weeks of good clean eating and some extra sweat sessions at the gym, those shorts will no longer be snug just in time for when the real heat starts to kick in.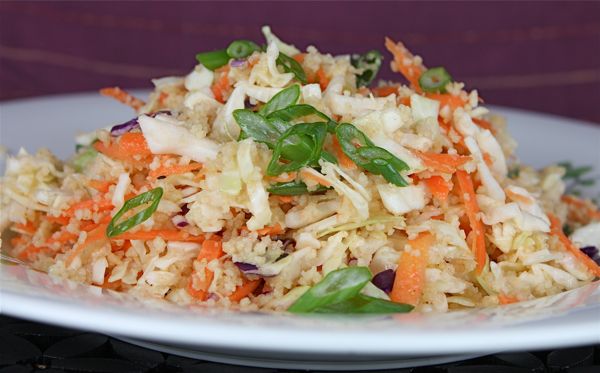 I'm sharing with you today a couple of delicious power packed recipes full of good for you stuff that can help kick start any healthy eating routine. Both can be a light meal on their own, or a protein packed dish with some additional grilled chicken or shrimp. Make them ahead of time so you can pack them for lunches or easy weeknight meals. Enjoy!
*****************************************************************************************
I've partnered up with Nakano Rice Vinegars to spread the word about their Splash Madness Sweepstakes with a new top-of-the-line refrigerator as the Grand Prize.
Sweepstakes Details:
"Like" the Nakano Facebook Page and enter a favorite "splash tip" using Nakano's Seasoned Rice Vinegars for a chance to win. The sweepstakes ends on May 17, 2011 so you have plenty of time to enter and the entry is simple – all you have to do is fill out the sweepstakes form and inlcude a "splash tip" of how you would enhance your meals by adding Nakano rice wine vinegars to them.
The prizes include:
Grand Prize – new, top of the line refrigerator (valued at $1500)
Second Prize – Juicer or Blender (valued at $500)
Third Prize – Selection of Nakano Vinegars plus a cooking accessory i.e. garlic press or lemon zester (valued at $100)
Limit 1 (one) entry per person and/or email address per day. Official Rules apply.
Not too shabby huh?  Go enter yourself and good luck!
(Disclosure: Both recipes above feature rice vinegar in the dressing. Nakano provided me compensation for this post but as always, my opinions are my own. I've been enhancing my meals with rice vinegar for some time now.)
Are you following me on Instagram, Twitter, Facebook and Pinterest? If you'd like to subscribe to Aggie's Kitchen and have each post delivered straight to your e-mail box, then please add your email here. Happy cooking!
There are affiliate links in this post. I make small earnings through any purchases made through these links. Thank you for supporting Aggie's Kitchen!