Spiked Holiday Nog and My Holiday Favorites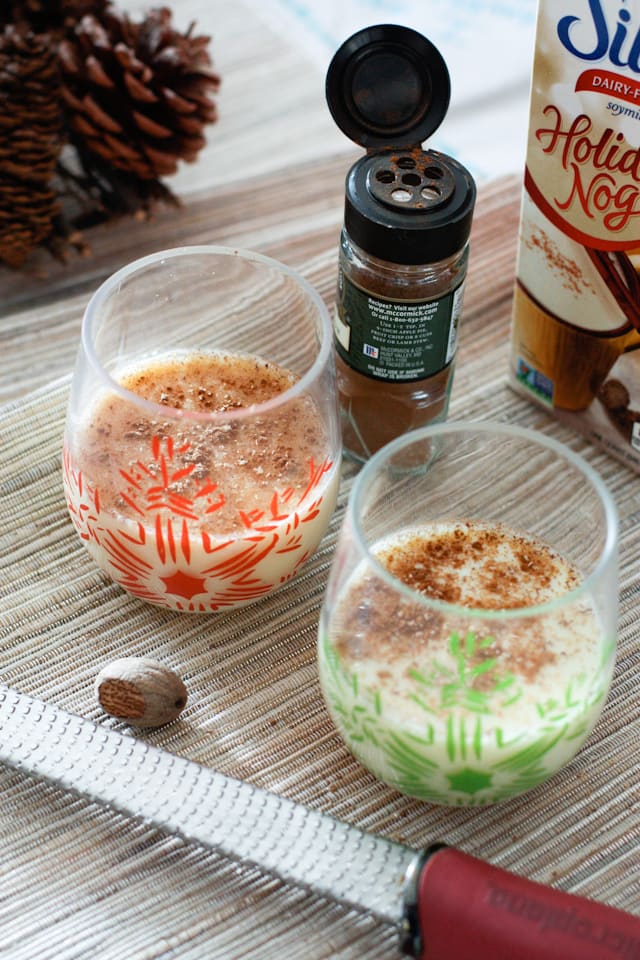 'Tis the season to be jolly…fa la la la la…la la la la.
Well, guys, the real countdown begins right about now. We have less than a week to go before Christmas day … are you ready, excited, tired, stressed, relaxed, enjoying the moments?
I would have to say I'm feeling a bit of all of the above. I'm thinking that's totally normally too.
I wanted to share one of my favorite holiday drinks with you today. It's not complicated, I actually almost didn't post it. But for all of you eggnog lovers out there (I do enjoy a nice glass of homemade eggnog), this one is for you. It's actually kind of a cheater version of eggnog. A cheater, lighter and not really the real deal version, but, it works for me and is what I drink to get me in the mood when I'm doing all the holiday stuff I love to do this time of year. For instance, pour yourself some of this Spiked Holiday Nog, put on some Christmas music and start writing out those Christmas cards, wrapping gifts or finish trimming the tree. Spiked Holiday Nog is perfect for all of those things. It will get you feeling all warm and fuzzy and erase any silly holiday stress away. 😉
It's also a wonderful drink to take with you on a walk through the neighborhood to look at all the lights. (note: walk – not drive.).
A glass on Christmas morning while opening gifts isn't a bad thing either.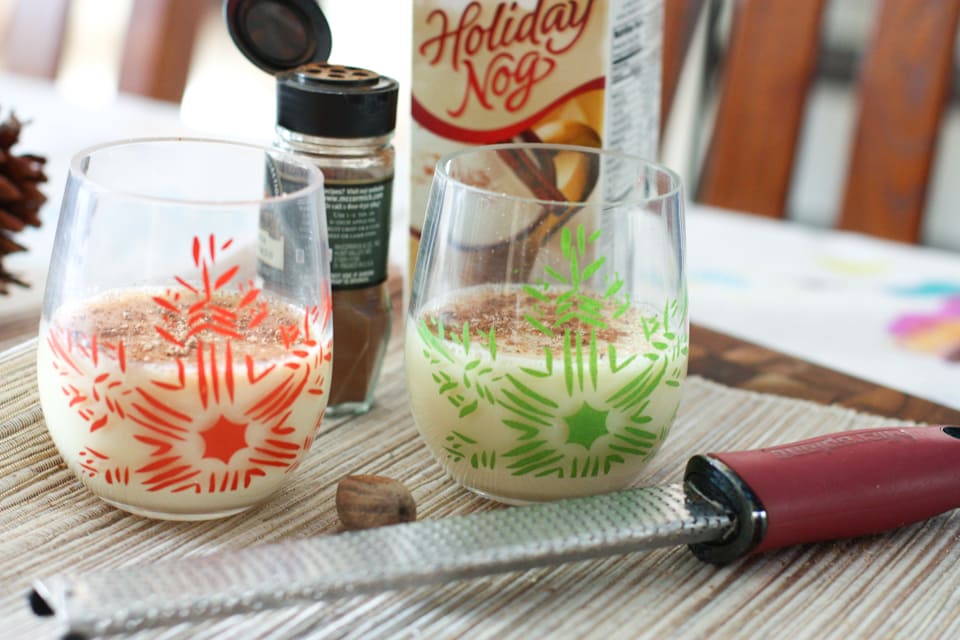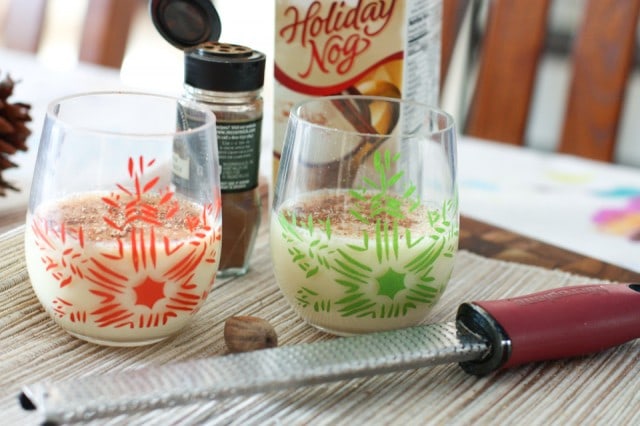 This post is not sponsored by any brand..I just happen to pick up Silk Holiday Nog every year for as long as I've seen it in the stores and make it a little more festive by adding a shot of spiced rum (Sailor Jerry or Captain Morgans usually), cinnamon and freshly ground nutmeg. You can serve it with or without ice but I usually prefer it with ice. Pour your nog, rum and ice into a glass, shake it up – then top with cinnamon and nutmeg. That's it. My kids happen to love this nog as well…I spice theirs up with cinnamon and nutmeg but leave out the rum of course.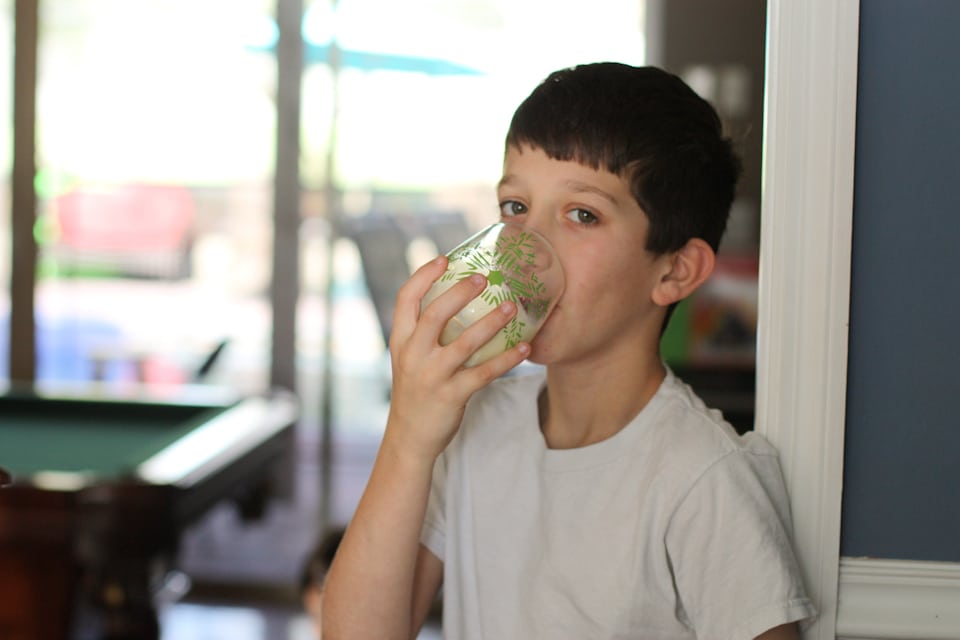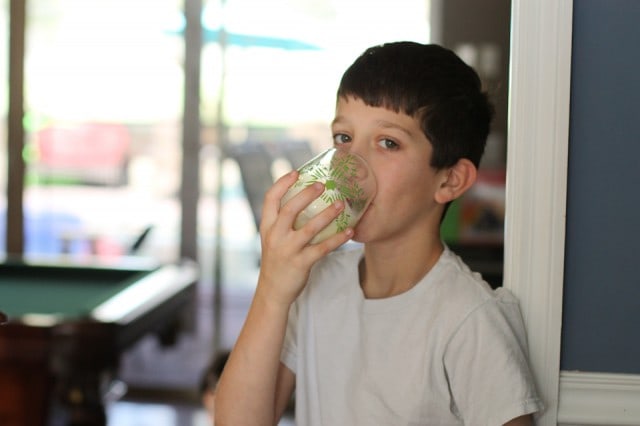 This kid sure does love his non-spiked Holiday Nog. I sure do love this kid.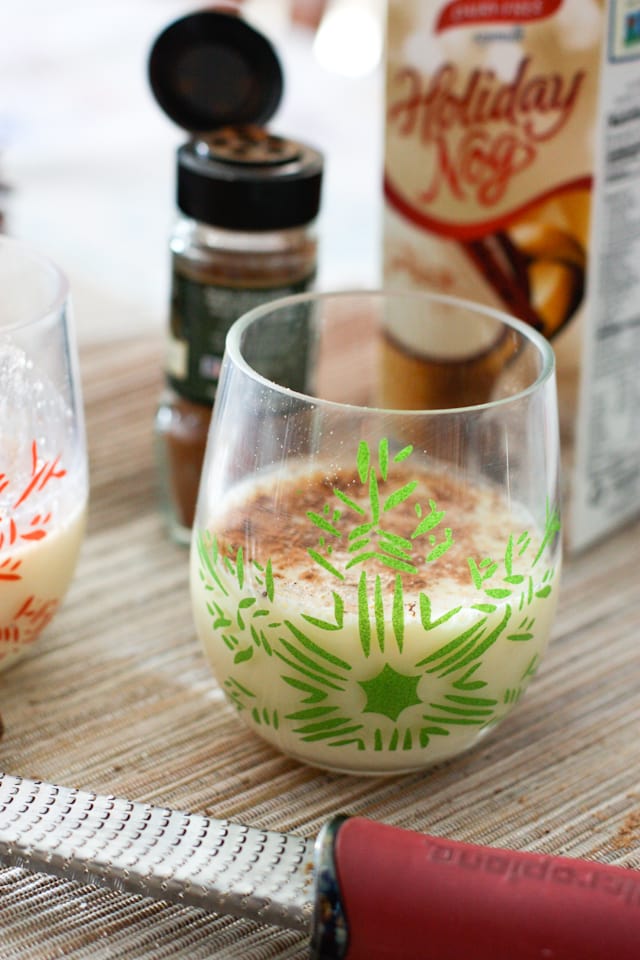 Cheers!
So you now know that Spiked Holiday Nog is one of my favorite drinks of the season…
I thought it would be fun to share a few more of my holiday favorites…
Favorite Holiday Meal: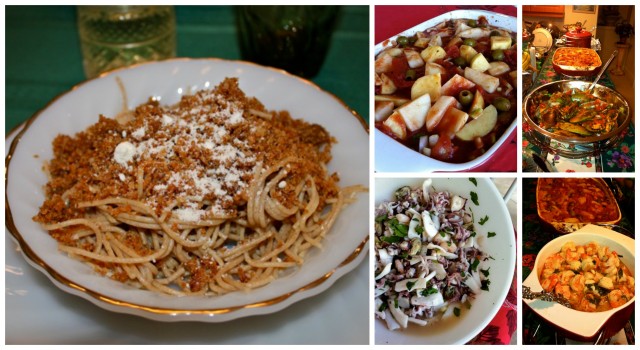 Christmas Eve Dinner – Feast of the Seven Fishes (specifically this Sicilian Spaghetti with Breadcrumbs and Anchovies, oh I love this pasta so much!). You guys, my family does some serious feasting on Christmas Eve.
When we are all together we feast on Christmas Day too, and it's usually with our traditional Christmas lasagna made with layers of ricotta, sauce, ground beef, peas and hard boiled eggs. And cheese of course, lots of cheese. That is my all time favorite lasagna (will have to share recipe with you eventually I'm thinking).
Favorite Tradition: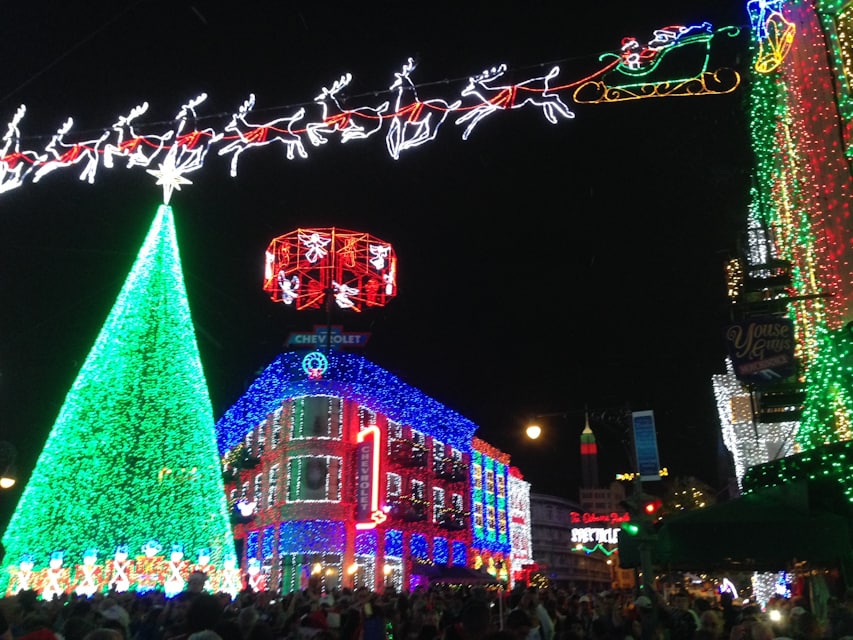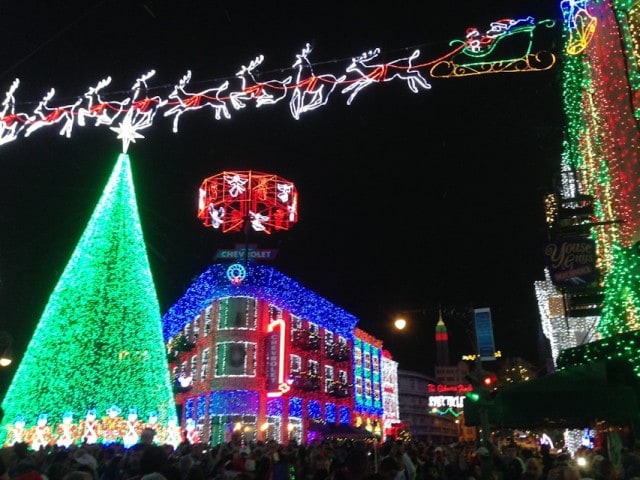 Lights!! I am a huge huge fan of of Christmas lights (my husband likes to refer Christmas lights as my Super Bowl). Driving around neighborhoods to look at them, stringing them on our own yard and this year for the first time we visited the Osborne Family Spectacle of Lights at Hollywood Studios. Love it, love it, love it. Christmas lights make me very happy.
Favorite Holiday Scent: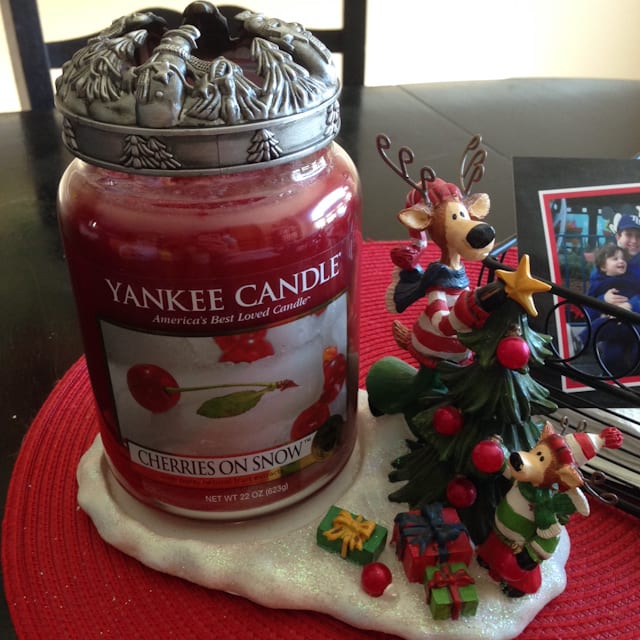 Yankee Candle Cherries On Snow. When I first smelled this candle in the store a couple of years ago I was instantly brought back to my childhood. Something about the scents of sweet cherries and almond…it's nostalgic and I just love it. I am also burning Cranberry Peppermint, Balsam & Cedar and White Christmas.
Favorite Gift (so far this year):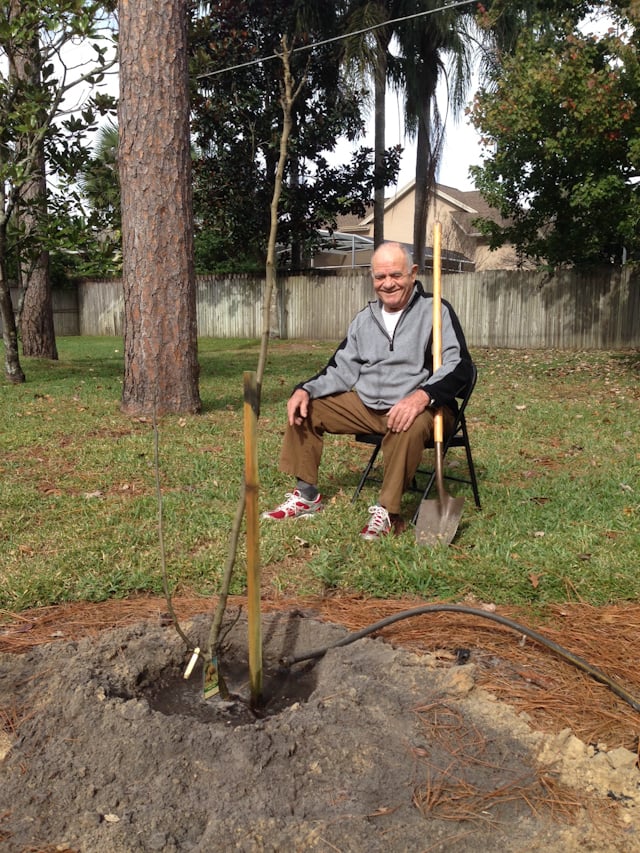 My grandpa came over the other day to give me an early Christmas gift – a fig tree! I grew up eating fresh figs off my grandpas' trees and now I'm going to have my very own. This makes me very happy.
Favorite Holiday Album: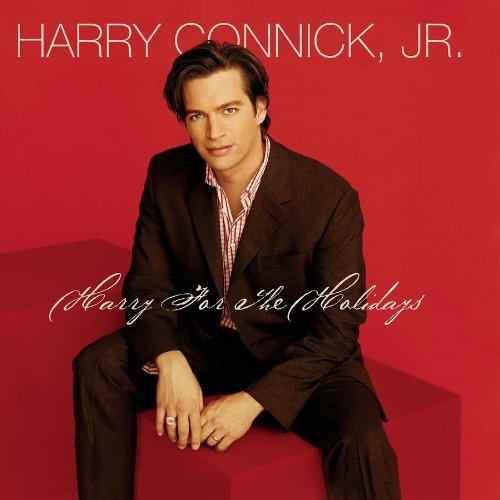 Harry Connick Jr – Harry For The Holidays (Amazon affiliate link). I listen to this album every. single. year. I have not always been a Harry Connick, Jr fan but the year this album came out I happen to be watching the Today show when he was promoting it and apparently I had to have it. And I have been listening to it ever since. Christmas is not Christmas unless this album is playing. A Charlie Brown Christmas is high up on the list too.
Favorite Movie(s):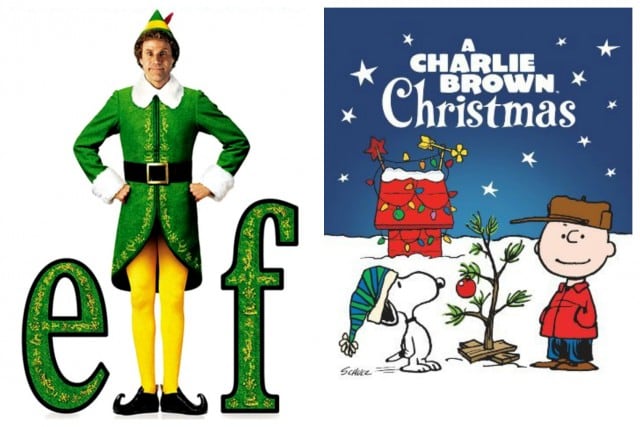 Elf and A Charlie Brown Christmas are the first two that come to mind. I'm a sucker for all of the cartoon Christmas shows as well, especially Frosty and Rudolph. Growing up Yogi Bear Christmas was the one I always looked through the TV guide for and anxiously waited for (have no idea why I was so obsessed with mr. Yogi). Polar Express is a favorite of mine because it reminds me of my oldest son's younger years when he watched it 24/7/365. It's been a while since it's been on in our house. What other movies are out there…so many, I know. What's your favorite?
Favorite Decor: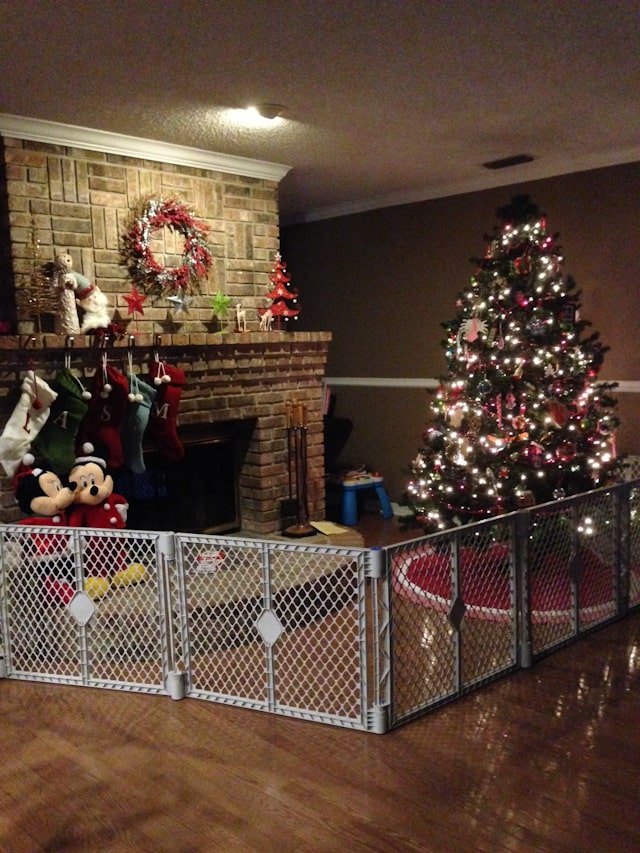 My Christmas Tree! I have had this tree since my oldest son's first Christmas…so 10 years. It is filled with so many special ornaments, so many handmade ones from their preschool years. Lots of favorite Disney characters (we have the entire cast of Cars and Sesame Street placed throughout) and of course all the more recent ones made for us with school pictures, handprints and beads and such. My tree is filled with fun ornaments that we've picked up over the years, it's always so nice to look through them every time the tree goes up.
Well friends, I will leave you with this simple festive drink that we like to enjoy this time of year. I am also leaving you for the next week or so, so that I can unplug and truly enjoy and be present in the holiday with my husband, kids and loved ones. I don't want to feel scattered and distracted like I have been feeling these last few weeks. I want to breathe. I want to enjoy it all, have fun and relax. I hope you are able to do the same. I'll be back in a week or so to share a few things before the New Year! Until then…
Merry Christmas to you!! xoxo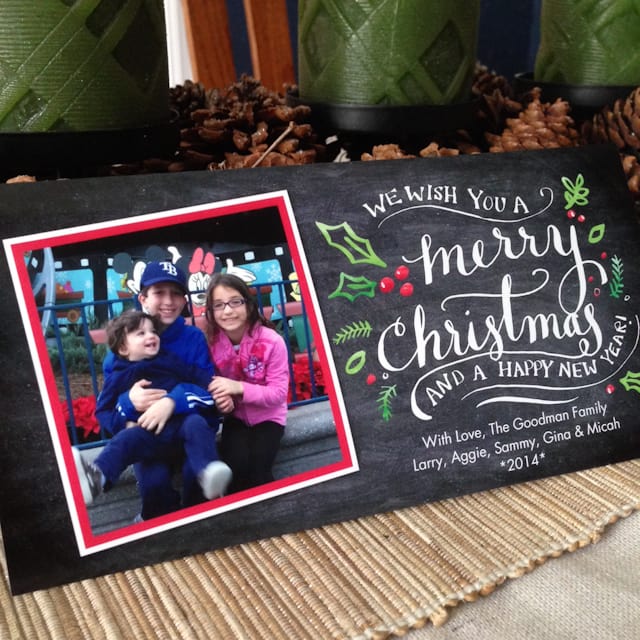 Spiked Holiday Nog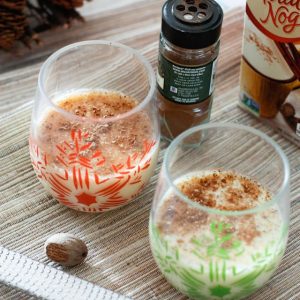 Ingredients:
3/4 cup Silk Holiday Nog (or regular eggnog if you prefer)
a shot of spiced rum or bourbon (I prefer spiced rum)
dash of cinnamon
dash of freshly grated nutmeg
ice
Directions:
Combine nog and rum in a glass with ice. Shake well.
Sprinkle with cinnamon and nutmeg and enjoy. Cheers!
Are you following me on Instagram, Twitter, Facebook and Pinterest? If you'd like to subscribe to Aggie's Kitchen and have each post delivered straight to your e-mail box, then please add your email here. Happy cooking!
There are affiliate links in this post. I make small earnings through any purchases made through these links. Thank you for supporting Aggie's Kitchen!