December Book Love: A Month Of Memoirs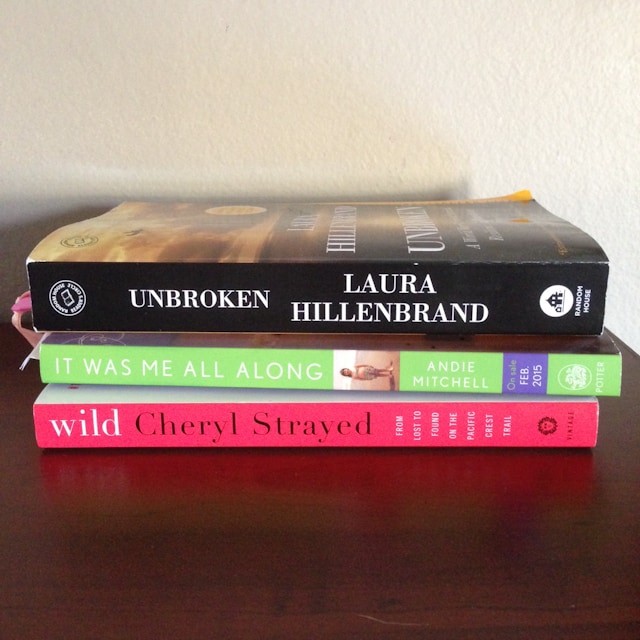 All I've been wanting to do lately is avoid every thing I have to do and grab a book and read. I'm ready to hibernate and dive head first into Christmas break with my family. My son has committed to rereading the Harry Potter series – I'm due to read book 3 and he's holding me to it. I have a feeling he'll be getting through the series fairly quickly considering he fractured his ankle this past weekend and has approximately 6 weeks of "down time" ahead of him. It's a good thing he loves to read. 🙂
I finished up an amazing book earlier this month (Unbroken) and am midway through my current read and feeling so inspired (It Was Me All Along). Coincidentally, the three books I am telling you about today are all memoirs, it just happened to be that is what I'm reading this month. I really enjoy reading memoirs, it's a nice change of pace from fiction.
Hope you're finding time to read (it's hard during this time of year…but hopefully soon things will wind down). Please be sure to share your current or favorite reads with me in the comments!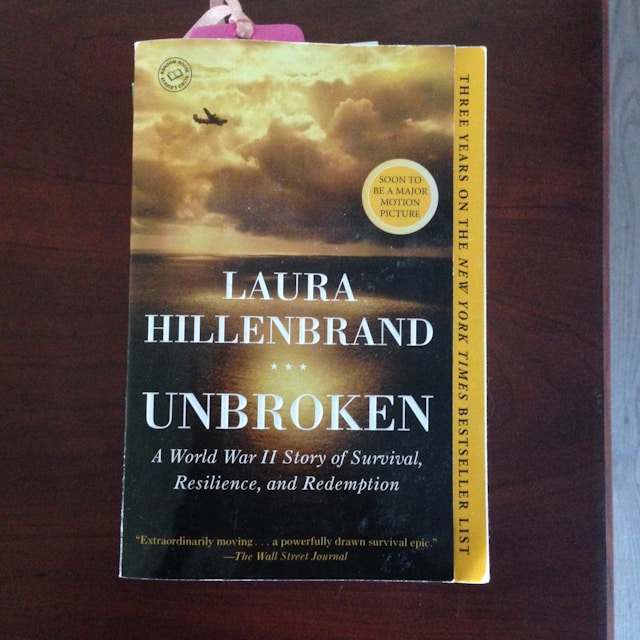 Unbroken by Laura Hillenbrand — So many people have told me to read this book, when my friend mentioned to me that the movie was coming out on Christmas I drove myself over to Target and grabbed the paperback (this was not a time to mess with a library wait list). I am pretty determined to always read a book before a movie, and this story sounded so intriguing to me. This was one of those stories that stay with you long after you finish reading the last page. So much happens throughout the book it's hard to imagine it all really happened and that these men lived to tell it.
Read more about Unbroken here on Goodreads and add to your list. Purchase book here, or download to your Kindle here.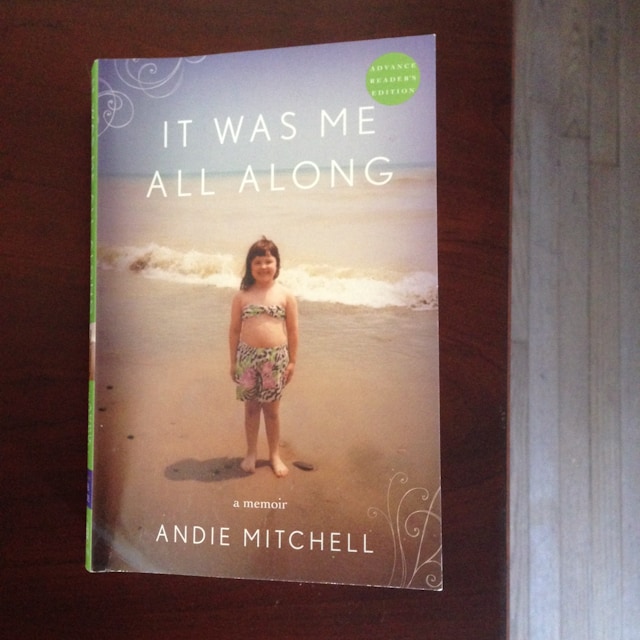 It Was Me All Along by Andie Mitchell — Are you familiar with the blog Can You Stay For Dinner? Well, the author of that popular healthy living and food blog is also the writer of this touching and sometimes heartbreaking memoir. Andie is truly inspiring and brave, she honestly and openly shares the story of her lifelong challenge with eating and weight. She successfully sheds over 100lbs and she takes us with her on her journey to get there. I felt like a lot of her confessions about her relationship with food were very relatable. A lot of us struggle with food, weight and loving ourselves for who we are, this book addresses a lot of these issues from a very personal point of view. I'm breezing right through it and want to read it every chance I get, Andie is so very inspiring (especially during a time in my life where I am not feeling my healthiest/fittest/best). I've been reading Can You Stay For Dinner for a few years now and I feel like I've gotten to know Andie a little more.
Read more about It Was Me All Along on Goodreads. This book is available on Amazon here.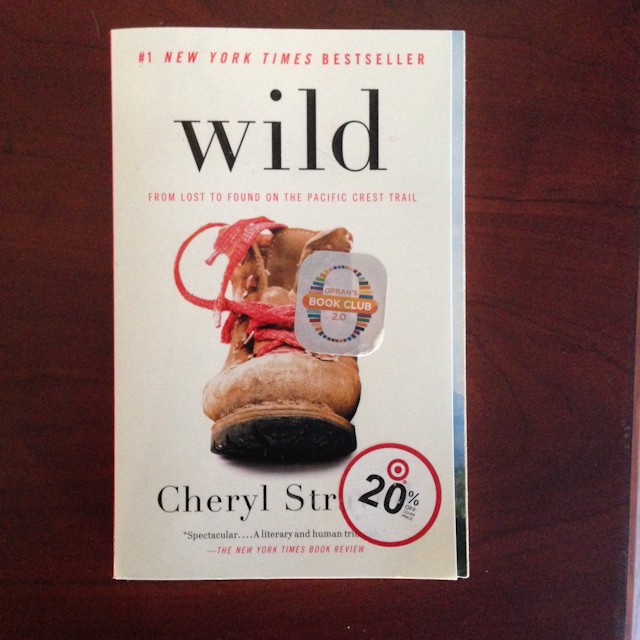 Wild by Cheryl Strayed — I'm excited to start on this next book very soon. My friend Kristen recommended it to me. As you can see it was another Target paperback purchase. It has been a while since I bought books versus checking them out at the library, and I've bought two in one month. It takes such willpower not to buy a book every time I walk through Target, Barnes & Noble or Costco – major willpower. But I think I may treat myself a bit more, and make sure to find someone to borrow the book from me next (I've got this one going to my neighbor after she finishes Unbroken). I can always justify a book purchase when I know the book is getting a few reads out of it.
So Wild, well I don't know much about this book at all except for what's on the cover. I'm anxious to read it!
Read more about Wild here on Goodreads. Purchase the book here on Amazon or download to your Kindle here.
I came across a couple of "best of 2014" book lists I thought you might like too – Happy holiday reading! 🙂
Mom Advice: My Top Ten Books of 2014
(Disclosure: There are affiliate links to my Amazon store in this post. Any purchases made through these links provide me with small earnings. Thank you!)
Are you following me on Instagram, Twitter, Facebook and Pinterest? If you'd like to subscribe to Aggie's Kitchen and have each post delivered straight to your e-mail box, then please add your email here. Happy cooking!
There are affiliate links in this post. I make small earnings through any purchases made through these links. Thank you for supporting Aggie's Kitchen!