Slow Cooker Curried Butternut Squash Soup
This slow cooker curried butternut squash soup is healthy, light and wonderfully filling. Perfect for cold weather!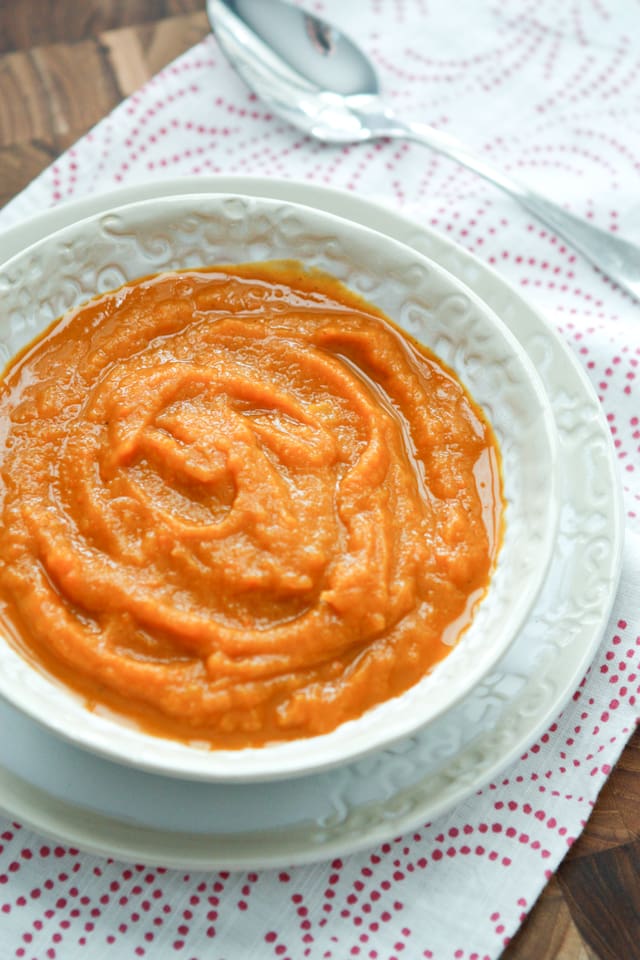 Last fall, shortly after my baby was born, a friend of mine brought me some lunch. She brought a salad, some apple chips and a bowl of pumpkin soup. That pumpkin soup seriously rocked my world! It was made with 'real' pumpkin, not from canned pumpkin (I'm not knocking canned pumpkin – I use it all the time – but what a difference!) and it was pureed and topped with a drizzle of roasted pumpkin oil. So gourmet! (and incredibly thoughtful because let's face it, lunch like that wasn't happening very often during those early baby days!)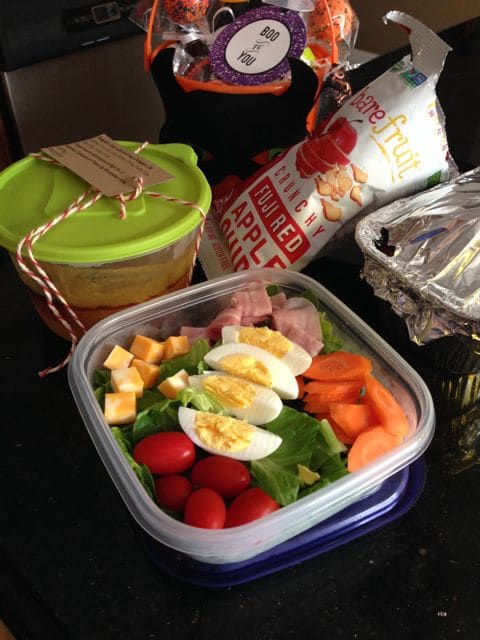 (bringing food to a mom of a newborn – best thing ever!!)
I remember feeling so healthy after eating that soup, knowing it was just a bowl of pure goodness. Normally I prefer chunky soups but for some reason, a squash soup like that pumpkin soup or this Slow Cooker Curried Butternut Squash Soup is just perfect pureed smooth.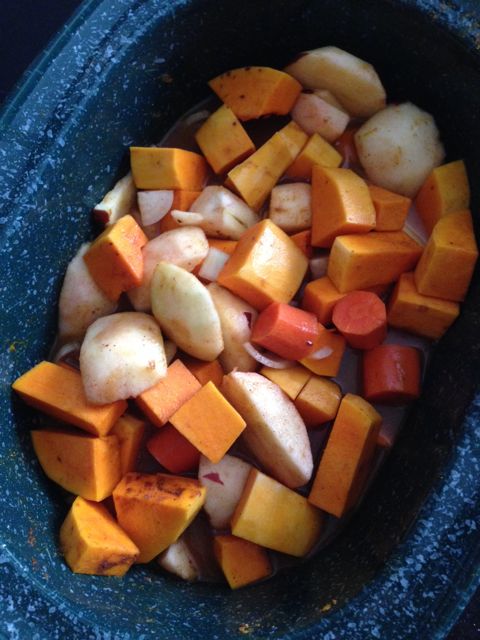 This slow cooker curried butternut squash soup is made in the slow cooker, and is so easy to put together. I added spices to the squash, along with apples and carrots. You will need an immersion hand blender
 to puree it directly in the slow cooker
, but if you don't have one (I highly recommend them!) you can puree in the blender but please please let it cool a bit first and be careful while doing it. (Here's a helpful post on how to puree hot soup in the blender without an explosion.)
I think a drizzle of roasted nut oil (like this roasted walnut oil
) would be a nice addition to this soup. I wish I tried it! But, luckily this soup freezes very well so when I pull it out from the freezer I will have to remember to try it next time.
Regardless…you will feel so absolutely healthy after eating this soup. I promise. 🙂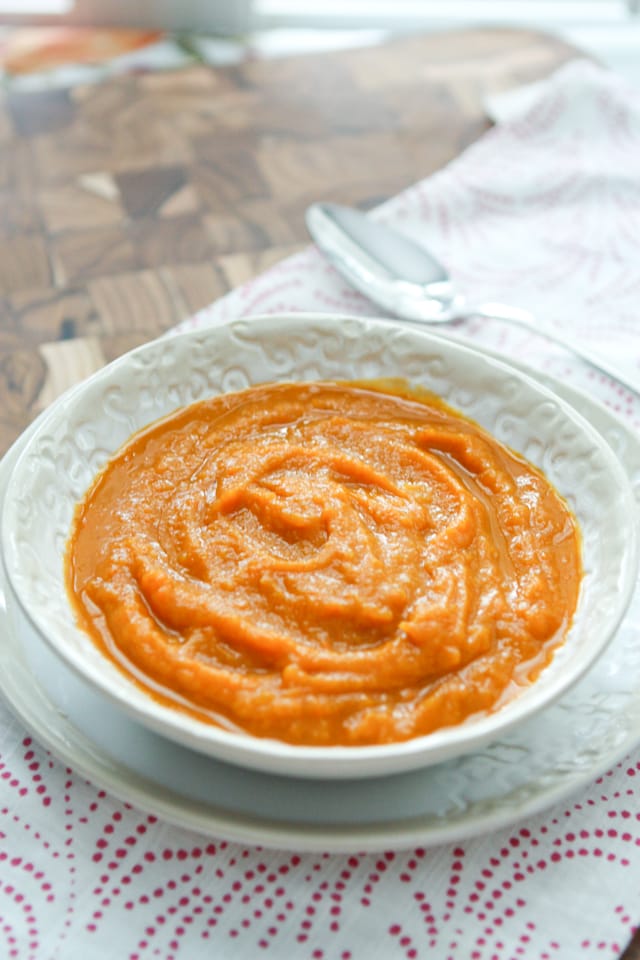 Slow Cooker Curried Butternut Squash Soup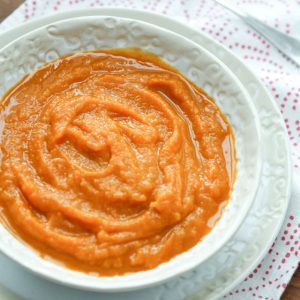 Ingredients:
1 butternut squash, peeled, seeded and cubed
1 onion, cubed
3 apples, peeled cubed
3 carrots, peeled cubed
4 cups vegetable broth
1 tsp ginger ground
1 tsp cinnamon
1 tsp nutmeg
2 tsp curry powder
1/2 tsp salt
fresh ground pepper
Directions:
Place all ingredients in slow cooker. Set on low and cook for 6-8 hours.
Using a hand immersion blender, carefully puree soup in slow cooker until smooth.
Follow Aggie's Kitchen's board Slow Cooker Goodness on Pinterest.
Are you following me on Instagram, Twitter, Facebook and Pinterest? If you'd like to subscribe to Aggie's Kitchen and have each post delivered straight to your e-mail box, then please add your email here. Happy cooking!
There are affiliate links in this post. I make small earnings through any purchases made through these links. Thank you for supporting Aggie's Kitchen!