Celebrating 5 Years of Blogging! Skinny Malted Frosty Recipe
(Disclosure: Blendtec is providing the blender for this giveaway.)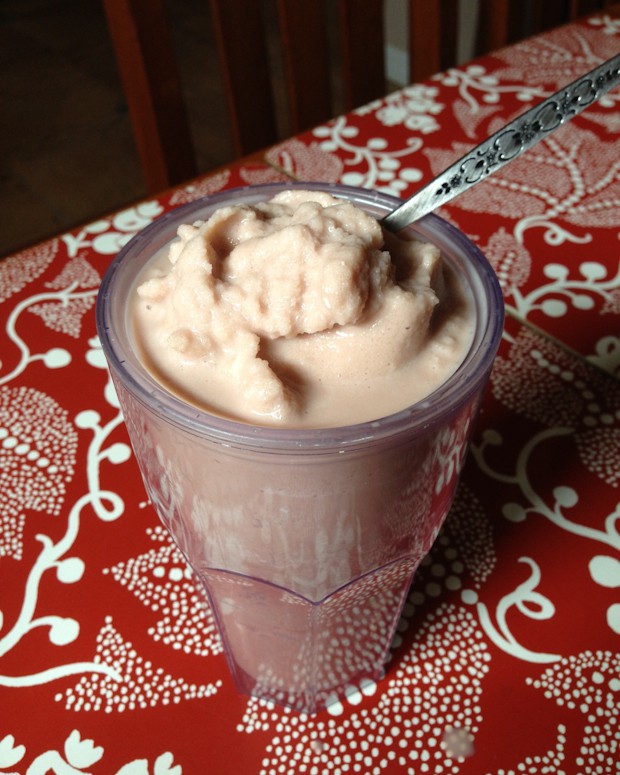 Hard to believe, but this week marks Aggie's Kitchen's 5 year anniversary! Yep, it's true, I've been posting recipes to this little space on the internet since June 3, 2008. It all started with hitting "Create Blog" on blogspot, then writing Snoop Bloggy Blog, proclaiming my favorite cookbook, then sharing my first and second recipe posts – all in the same day. Yes, I guess you could say I was a little bit excited about this whole blogging thing. 🙂
Blogging has changed SO much in 5 years. It's hard to keep up with at times, but it's even harder to imagine my life without it. It's fun to go back and read old posts, see how much my kids have grown up (crazy – my daughter was just barely over the age of 1 when I started, and my son was 3! They were total babies!!), and see all the food that I've cooked up in the meantime. Every time I go back and read older posts, I get hit with the feeling of exactly why I started this blog and what has kept me writing it – the food. I love food, the healthier the better! And I love even more the connection with others that love good food just as much. 🙂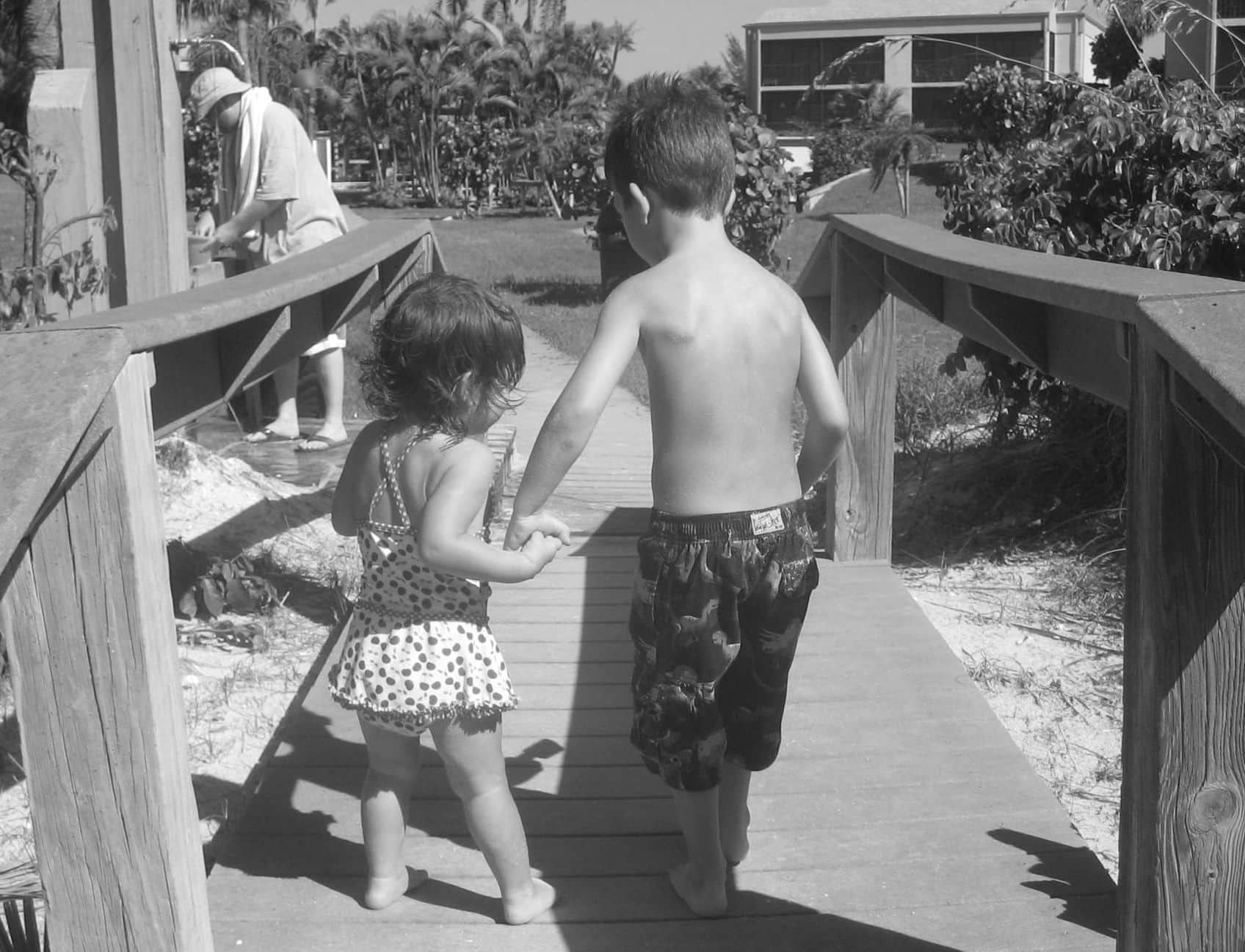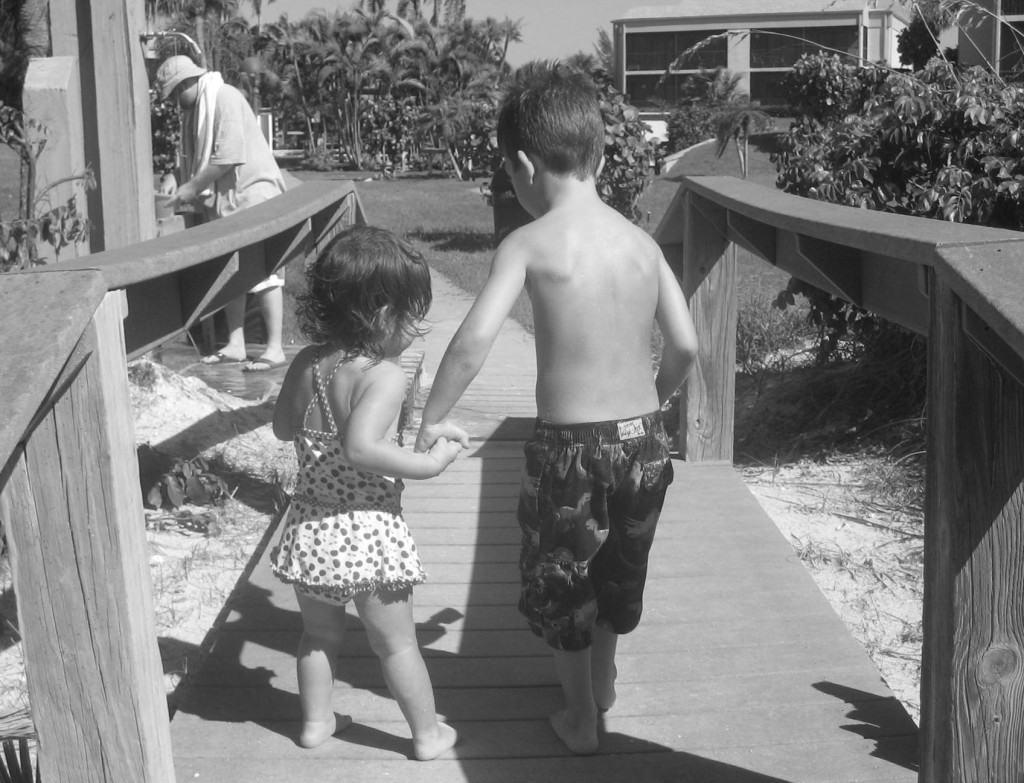 (Hard to imagine these two ever this little … photo taken in Sanibel Island, Summer 2008 – Gina had just learned how to walk that summer!)
In celebration of the blog turning 5, and to thank everyone that has been reading over the years – as well as new readers – I wanted to have fun and host some special giveaways throughout the month. I'll be giving away some items that I love and use frequently in my kitchen – starting with my beloved Blendtec blender.
I first got my Blendtec back in August, 2011 and have used the heck out of it since then.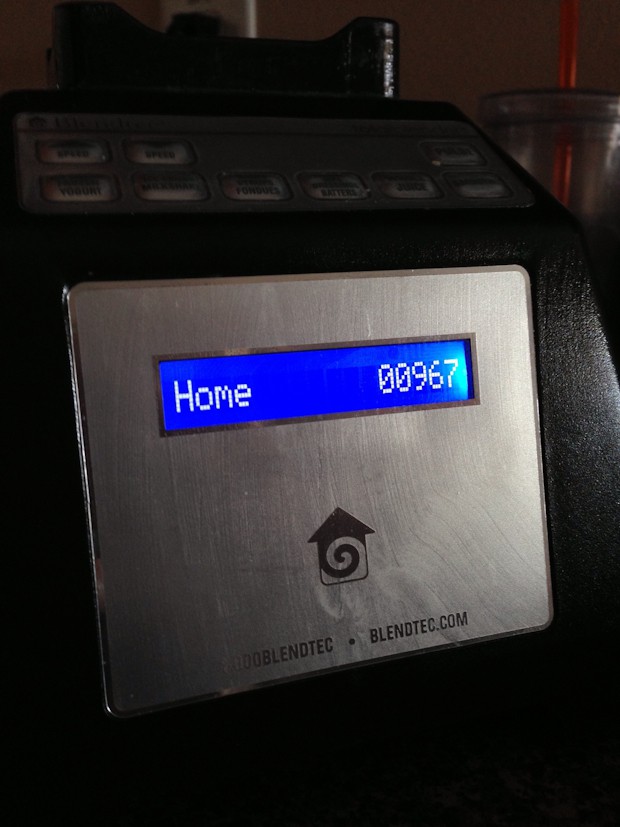 My Blendtec sits on my counter and gets used almost every day. We make mostly smoothies and whole juices in it, as well as pesto, hummus (using the Twister jar) and lots of salsa.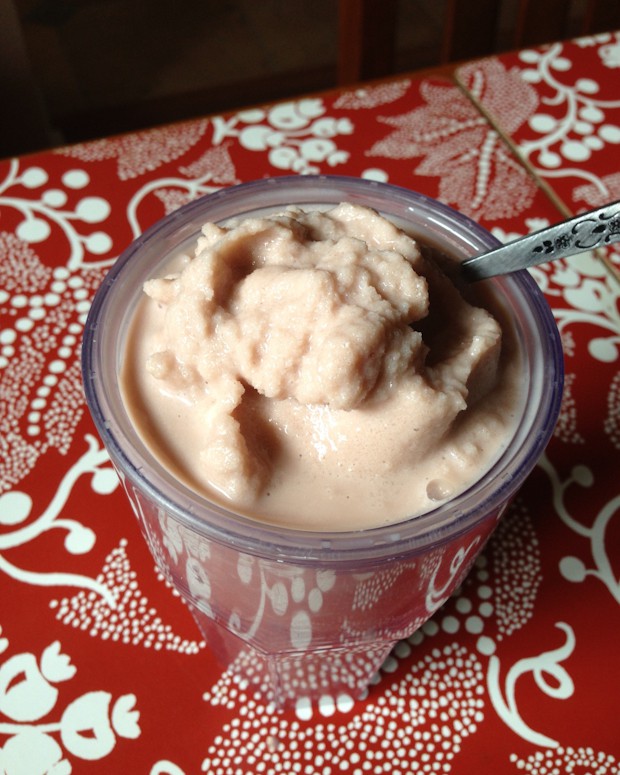 The other night, my friend Liz mentioned she was craving and about to make herself a Chocolate Malt. As soon as she mentioned it, I started craving the same and thinking about a "faux" Frosty I used to make back in the day when I was on the South Beach diet. It had been so long since I've made it, and after hearing about Liz's version with Ovaltine Chocolate Malt powder, I knew I had to try it – immediately.
This fake out Chocolate Malted Frosty did not disappoint. It hit the spot, and will be making an appearance many a night this summer when I'm craving something sweet, I can guarantee you that.
Skinny Malted Frosty Recipe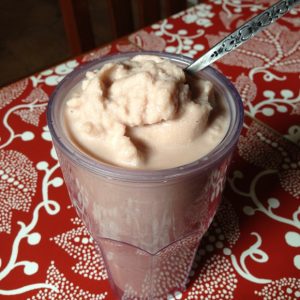 Ingredients:
1/2 cup vanilla almond milk
1/2 cup lowfat cottage cheese
2 heaping tablespoons Chocolate Malt Ovaltine
1 teaspoon cocoa powder (optional, for extra chocolatey flavor)
2 handful of ice (or a cup of crushed ice)
Directions:
Add all ingredients to your blender and blend until smooth.
Notes
Using My Fitness Pal I calculated this to be 175 calories, 2.8 g fat, 14 g protein
Now for the giveaway!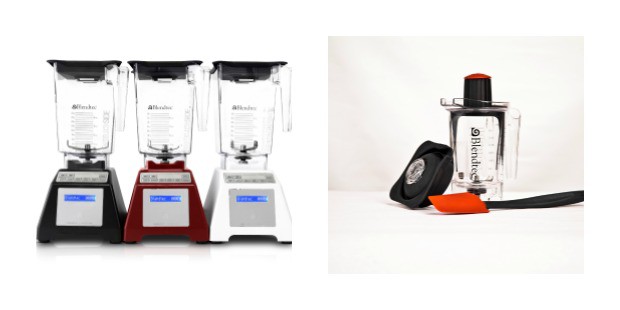 Giveaway Details:
Blendtec Total Wildside Blender (value $454.95) plus an additional Twister jar (Black, White or Red – your choice!)
(Blender is factory reconditioned, as the one I received is)
Starts today, Wednesday June 4 and ends Wednesday, June 12 at 12 noon (EST)
Sorry, giveaway open to US readers only. Winner will be chosen randomly using Pick Giveaway Winner plugin application. Winner will be notified by email and has 48 hours to respond before another winner will be chosen.
To enter into the giveaway:
Leave a comment on this post saying hello and telling me how long you've been reading Aggie's Kitchen!
Additional Entries can be earned by:
(leave a separate comment after you complete each item, each individual comment will count as an entry)

1. "Like" Aggie's Kitchen on Facebook. (if you already a fan, let me know, that counts as an entry!)
2.  "Like"  Blendtec on Facebook.
3. Follow @AggiesKitchen on Twitter (if you already follow, let me know, that counts as an entry!)
4. Follow @Blendtec on Twitter
5.  Share about giveaway on Twitter: "I want to win a Blendtec from @aggieskitchen and #Blendtec! http://su.pr/1hmU0M "
6. Share about giveaway on Facebook with link to this post.
7. Subscribe to Aggie's Kitchen posts to come to your inbox or in your reader.
8. Follow Aggie's Kitchen on Pinterest
(note: if you are commenting on Aggie's Kitchen for the first time, it may take some time to see your comment appear. Thanks for your patience!)
Disclosure: Blendtec is providing the blender for this giveaway.
Are you following me on Instagram, Twitter, Facebook and Pinterest? If you'd like to subscribe to Aggie's Kitchen and have each post delivered straight to your e-mail box, then please add your email here. Happy cooking!
There are affiliate links in this post. I make small earnings through any purchases made through these links. Thank you for supporting Aggie's Kitchen!