Skillet Shrimp and Vegetable Pasta with Feta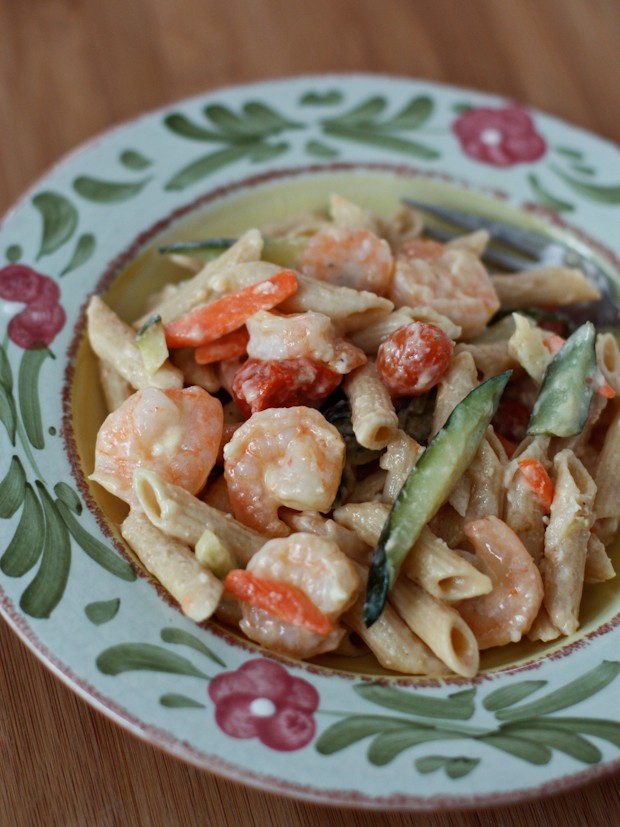 Has anyone else's home been taken over by Rainbow Loom? My daughter has been "looming" since Christmas with her buddies in the neighborhood and my son has finally caught on to the craze this week (after realizing that most of the boys in his class are loomers too). I think it's hysterical…especially when I woke up to my kids looming peacefully with each other this morning before school (at 5:45am people!!).
Loomers, looming and LoomLove … all part of our daily vocabulary these days. (I love it.)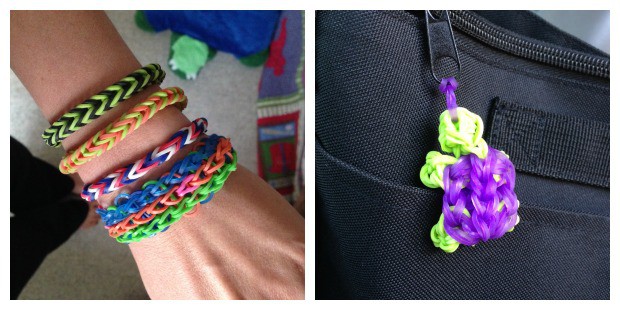 I also love this pasta. My whole family did (win!). Well, except the kids don't like shrimp – partial win? More for the grown ups. 😉
I originally wanted to make this shrimp pasta from Damn Delicious (next time!), however I decided that I needed to clear a few lonely veggies out of the fridge. Apparently I had some feta and wine to get rid of too, thankfully. That's the best part of skillet shrimp pasta dishes like this…almost anything goes!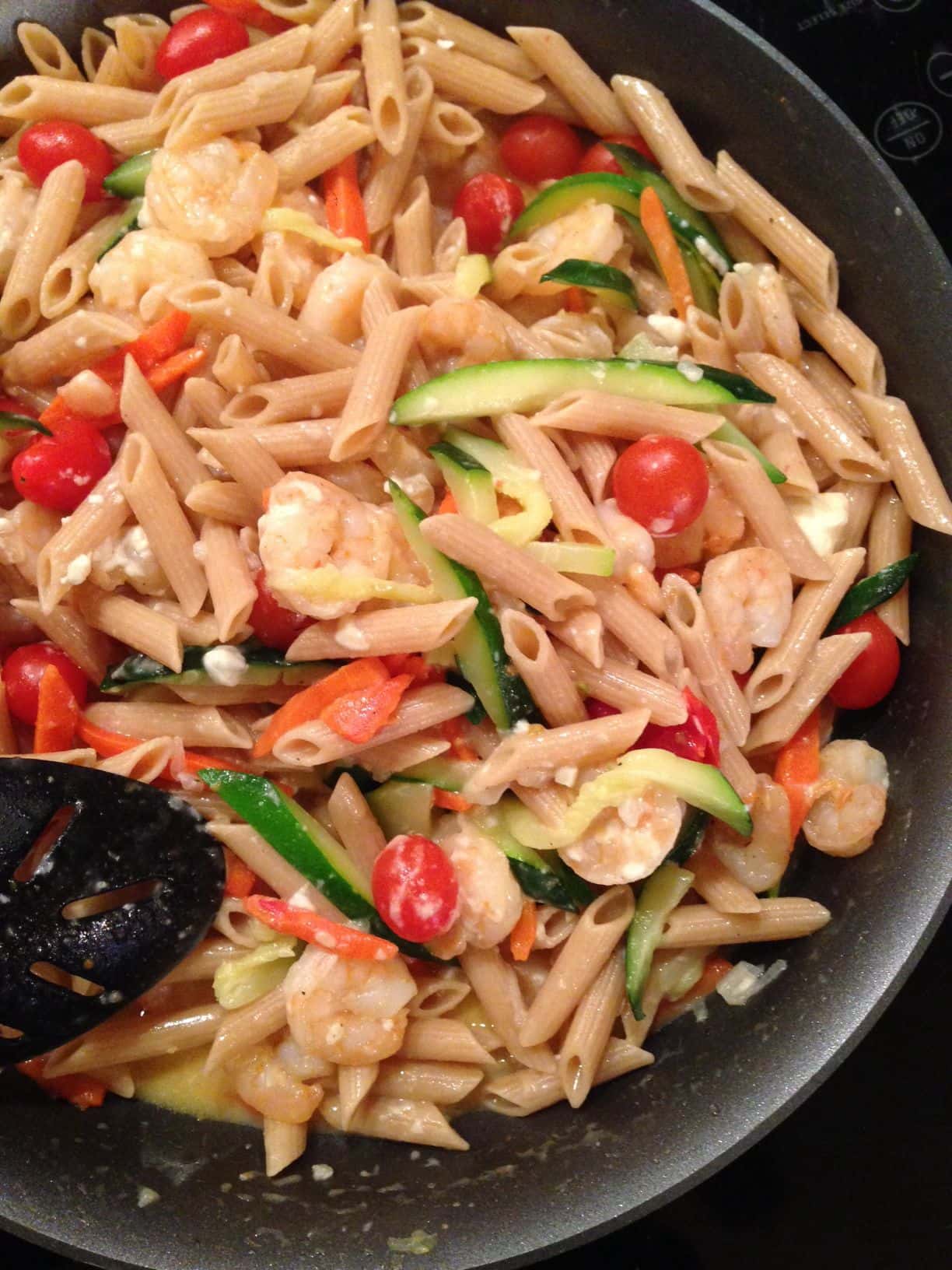 Hope you all have a great weekend!
Skillet Shrimp and Vegetable Pasta with Feta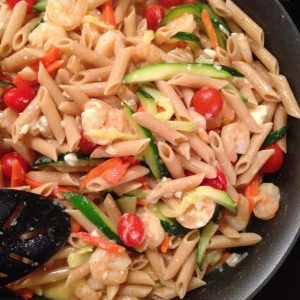 Ingredients:
3/4 of 13 oz box of whole wheat penne pasta
1 1/2 lb shrimp, peeled and deveined
3-4 tablespoons olive oil (I swirled my large skillet 3 times)
1/3 cup white wine
3 garlic cloves, minced
1 large shallot (or small onion), thinly sliced
1 large zucchini, julienned
3 carrots, julienned
1/2 pint grape tomatoes
2 oz chunk feta, crumbled
salt and pepper to taste
Directions:
Prepare pasta according to directions. Cook for less time than directed (a couple of minutes) so that it can finish cooking in the skillet with the shrimp, vegetables and sauce
While pasta is cooking, heat a large nonstick skillet over medium high heat. Add your olive oil to pan, along with garlic and shallots. Add shrimp to pan and cook until both sides pink, about 5 minutes. Add vegetables to pan, sprinkle with salt and pepper and gently toss.
Add wine to skillet and let cook for a few minutes until it starts to reduce a bit. Add your pasta to the skillet, reducing heat to medium, and gently toss to combine with shrimp, vegetables and sauce. Crumble feta over pasta mixture and gently toss again. Turn off heat, let pasta sit with sauce for a couple minutes to thicken. Taste for salt, add more fresh ground pepper and serve.
Follow Aggie's Kitchen's board Fish and Seafood on Pinterest.
Are you following me on Instagram, Twitter, Facebook and Pinterest? If you'd like to subscribe to Aggie's Kitchen and have each post delivered straight to your e-mail box, then please add your email here. Happy cooking!
There are affiliate links in this post. I make small earnings through any purchases made through these links. Thank you for supporting Aggie's Kitchen!