Red Wine Berry Spritzer
Enjoy this refreshing and easy Red Wine Berry Spritzer based cocktail for anyone looking to cut back on calories. Perfect to sip poolside during the summer!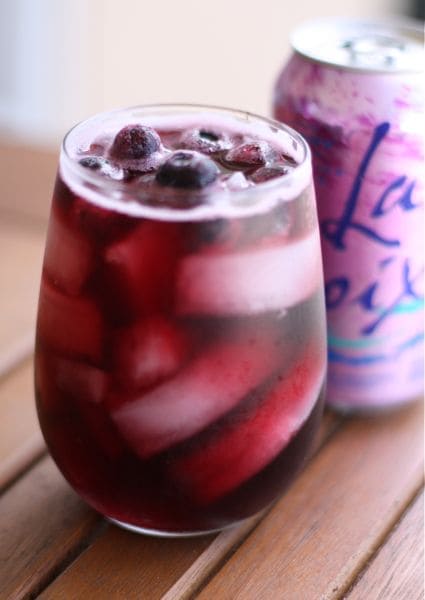 If you know me, then you know I love a good cocktail. I don't always like to make them though. Mostly out of laziness, I'll admit. When I am in the mood for a drink, I like to keep things simple (like my favorite real lime margaritas or this tropical favorite – Cocomotion). Most of the time though, I tend to stick with a good glass of wine. Hard to go wrong with that.
My friend Barbara, however, is far from lazy with her cocktail making…so far from lazy she is celebrating the 1 year anniversary of The Friday Cocktail section of her blog, Creative Culinary! Each week for the past year, she has shared recipes and gorgeous photography of her favorite cocktails. She never ceases to amaze me with her beautiful mouth-watering creations; they seem to always leave me feeling very thirsty that's for sure.
In honor of Friday Cocktail's one-year anniversary, I'm sharing with you a low calorie (and slightly lazy) wine spritzer I find myself enjoying on many evenings (usually while preparing dinner), especially while the weather is warm. And even though I sure do love my wine straight up, sometimes I just need one of these spritzers instead.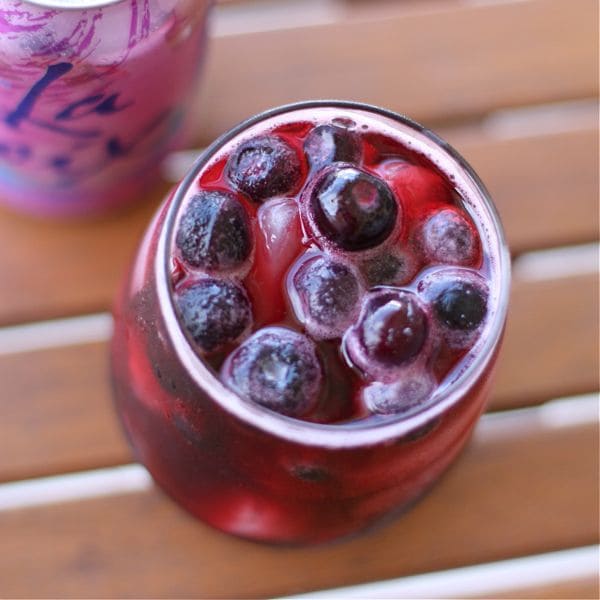 If you haven't tried La Croix flavored sparkling water, then you must, especially if you're trying to cut back on calories from sugary drinks. I find them to be a great substitute for juice or regular soda in most cocktails, you could even throw a little frozen fruit in there for some extra flavor and sweetness.
If your cocktail recipe calls for plain soda water, then these are even better. Some of my favorite combos other than this one have been grape or regular vodka mixed with cranberry flavor La Croix, or Sailor Jerry spiced rum mixed with coconut flavor La Croix. The combinations are endless…and I'm still experimenting.
Enjoy a sip of this celebratory Red Wine Berry Spritzer and join us over to Barbara's Friday Cocktail celebration where she'll be sharing a martini recipe (in addition to a lovely roundup of cocktails from more bloggers) as well as some great prizes including bottles of liquor, cocktail-ware and other yummy goodies…fun, fun, fun! Cheers and have a great weekend!!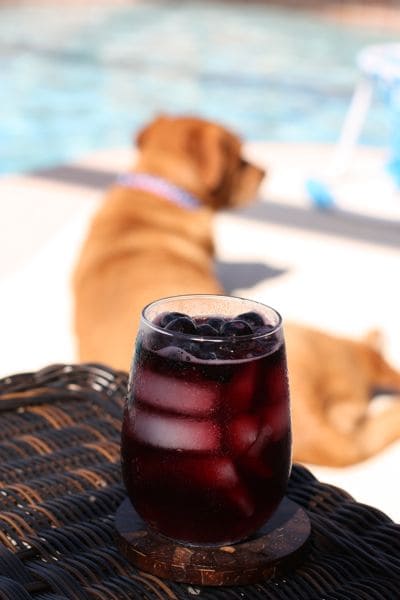 This Red Wine Berry Spritzer recipe was featured in Wine Spritzers That Are Anything But Lame and These Wine Spritzers are Coming For You on Huffington Post!
Print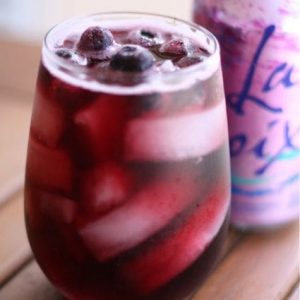 Red Wine Berry Spritzer
---
Ingredients
1 part red wine (a sweeter wine would be best)
2 parts La Croix Mixed Berry Sparkling Water
Ice
Frozen Blueberries or Raspberries
---
Instructions
Add frozen berries to bottom of glass and smash with the back of a wooden spoon. Add ice, pour wine, then sparkling water and give it a little stir. Sip and enjoy.
Are you following me on Instagram, Twitter, Facebook and Pinterest? If you'd like to subscribe to Aggie's Kitchen and have each post delivered straight to your e-mail box, then please add your email here. Happy cooking!
There are affiliate links in this post. I make small earnings through any purchases made through these links. Thank you for supporting Aggie's Kitchen!