The BEST Guacamole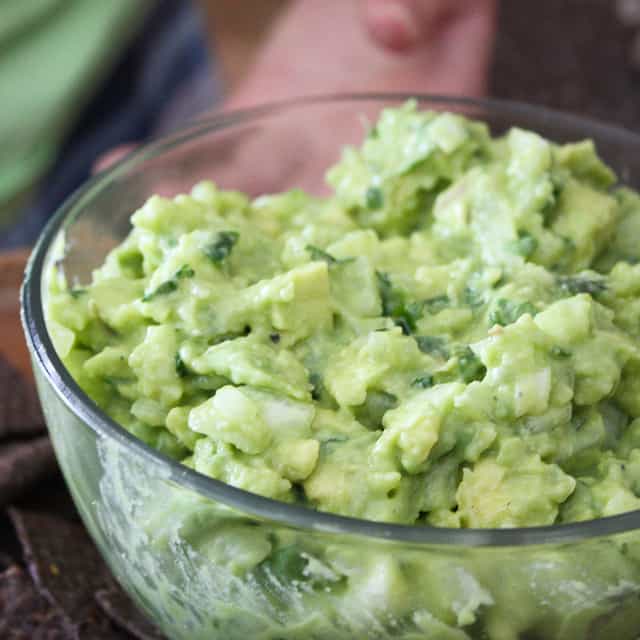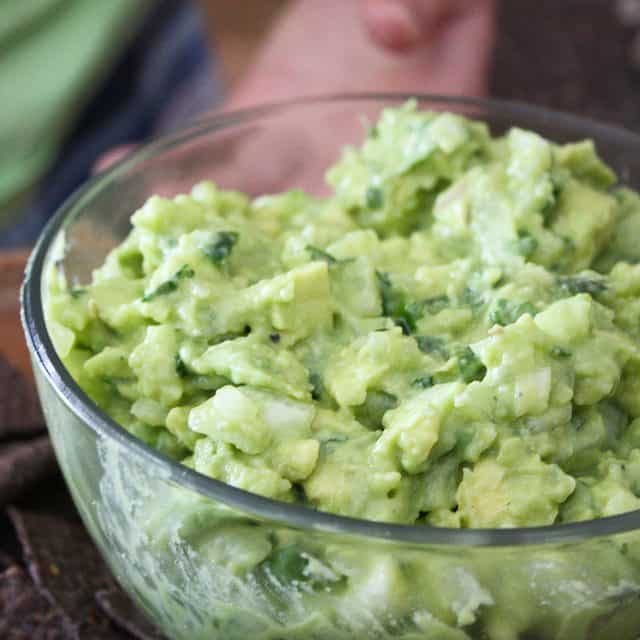 Every time I make this guacamole I get asked for the recipe. It's a very straight forward recipe that you can't go wrong with. I found it in the pink plaid Better Homes and Gardens cookbook that I received not long after getting married and if you look at the page it's on you will see lots of smudges and stains on it, the sign of a good tried and true recipe!
I'm sure there are plenty of ways to make guacamole out there, but for some reason I just haven't strayed from this one. If you are intimidated by cutting up an avocado don't be. Watch this video and try it out. Once you do it a couple of times you'll be a pro. I always squeeze the lime juice over the avocado immediately after I cut it to avoid it becoming brown. If you have trouble knowing how to pick out a nicely ripe avocado at the grocery store, don't be afraid to ask for help. The produce guy at my Publix knows me by name now, he's always helping me out when it comes to picking out fruit like avocados (and cantelopes!) since I'm always worried about coming home to an over ripe or under ripe one that I can't use.
Serve this up at your next get together with a couple of your favorite salsas and some good tortilla chips. My favorite salsas to serve with this are Pace Salsa Verde (has a kick and is soooo good!), Jack's Fresh Salsa, or mango salsa from Costco.
Aggie's Kitchen will be closed for vacation till next week…but no worries, we've got a couple guests stopping by to share some recipes with you! I'll be hanging with the fam in beautiful Marco Island, FL…keep up with us (and what we are eating!) on Aggie's Kitchen on Facebook!
Print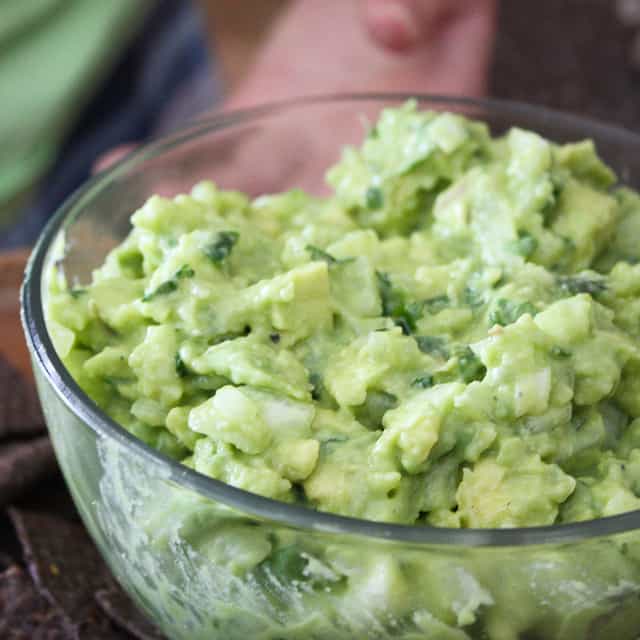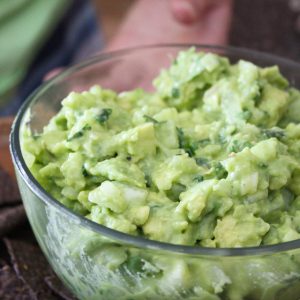 The BEST Guacamole
Author:
Category: Appetizer
Cuisine: Mexican
---
Ingredients
2 medium very ripe avocados, halved, seeded, peeled and cut up (ripe = soft to touch, if they are hard, let sit out on counter or in open paper bag to ripen)
1/2 of a small onion, chopped
1/2 of 4 oz can diced green chile peppers, drained
1 TB chopped fresh cilantro (or more if you are me!)
1 TB lime juice
1 clove garlic, minced
1 medium tomato, chopped and seeded (to seed just halve the tomato and squeeze out juice/seeds), optional
---
Instructions
Combine all ingredients into a bowl. Smash avocado with fork, mix to combine.
I usually leave mine a little chunky, but mixed well.
---
Keywords: avocado, guacamole
Are you following me on Instagram, Twitter, Facebook and Pinterest? If you'd like to subscribe to Aggie's Kitchen and have each post delivered straight to your e-mail box, then please add your email here. Happy cooking!
There are affiliate links in this post. I make small earnings through any purchases made through these links. Thank you for supporting Aggie's Kitchen!