Monday…and a Zucchini Frittata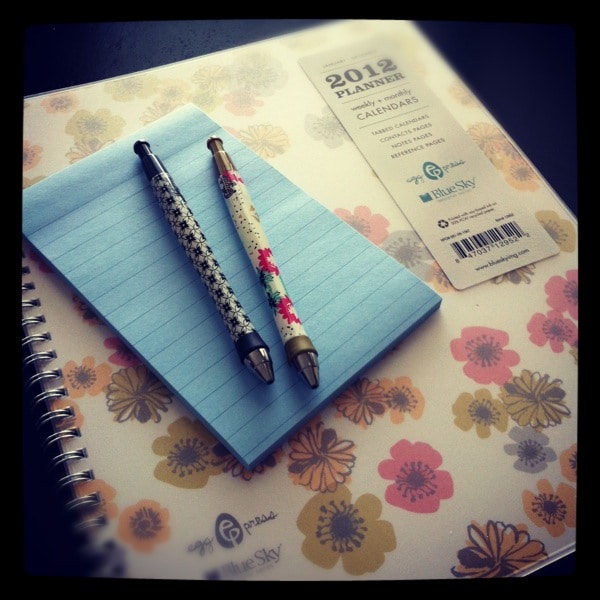 Hello Monday.
Call me crazy but I have been so looking forward to this Monday. This Monday (today) my kids went back to school after a long, full, and fun winter break. We enjoyed our time together but by about Wednesday of last week I was ready for 'normal' and most definitely routine. I had lots of holiday clutter around the house still and I don't know about you but clutter makes me cranky. The kiddos and I had very different agendas if you know what I mean…
So this morning, after dropping off the kids and hitting the gym for a very rushed visit, I hit Target and came home with a few essentials I've been in need of…including my lovely new planner and some pretty new pens.
2012…I am so ready for you now.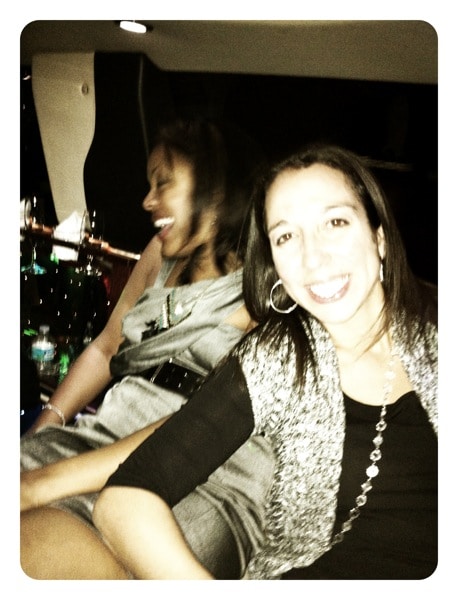 Let me give you a little update on the 'diet' front. I ran into a little snafu this weekend. That snafu was this little number, and it was extra dirty with extra olives (stuffed with blue cheese omg!!) just the way I like it.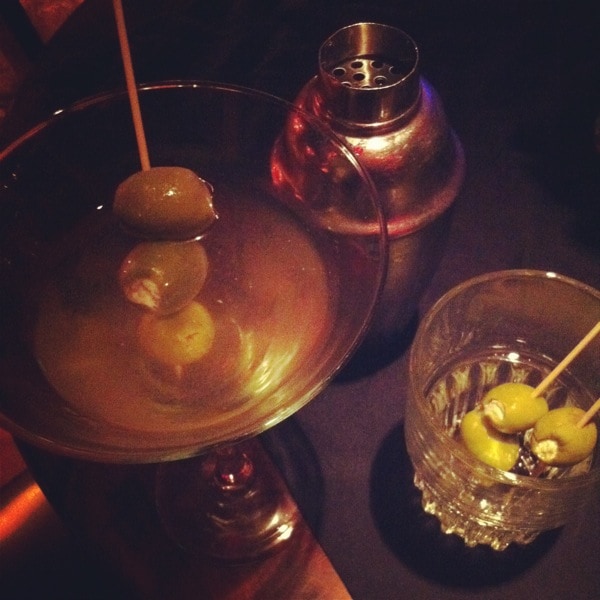 Let me just back up to say that I am totally okay with temporarily falling off the wagon. I fell and fell hard but I'm back in business today. That martini (and a few others) was well deserved and much enjoyed after a week of eating clean and losing a few pounds. And it was Saturday night, it was one of my BFFs 40th birthday, there was a limo, and there was dancing at a kinda sorta fancy martini bar. I mean…come on. The wagon didn't have a chance.
Good times with good friends this weekend. And after a 4 hour nap yesterday (thank you to the hubby) I am finally feeling  normal again (I am too old for late nights at martini bars people…).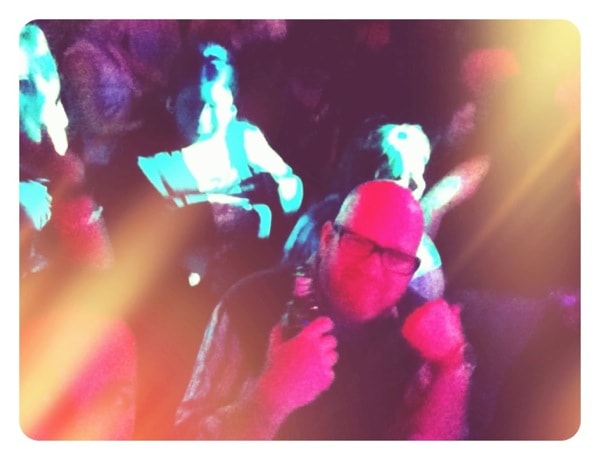 Let's talk frittatas. As far as I'm concerned, they are one of the easiest, healthiest and quickest dinners (lunch or breakfast) to put together. Since I've started the 17 Day Diet last week, I've been kind of struggling with getting enough protein in some of my meals (I like fish, but not everyday…and chicken just really isn't my favorite thing to eat so I avoid it if I can) so I find myself eating eggs pretty often. Which is okay, I like eggs. I especially like eggs when they are prepared like this though…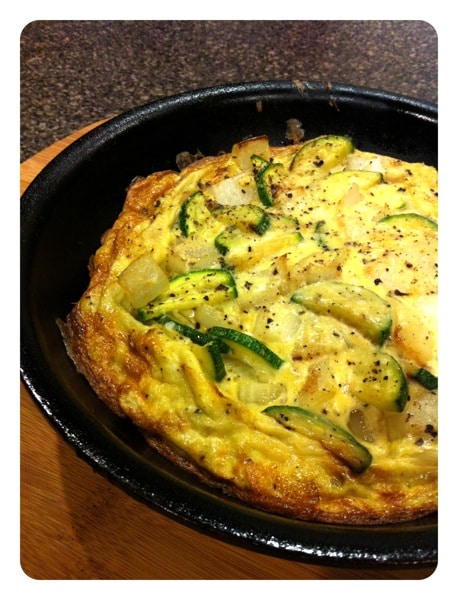 This frittata was so good. I thinly sliced up a medium sized zucchini and some onion, sauteed them in a nonstick skillet with cooking spray, salt and pepper…then added the whisked eggs and a little Parmesan cheese on top. I ate it up for dinner and was completely satisfied…so delicious. I ate the whole thing on my own, (I was starved), but this would also be great for 2 people if served along side something else, like a salad.
Zucchini Frittata
Yield: Serves 2, or 1 very hungry person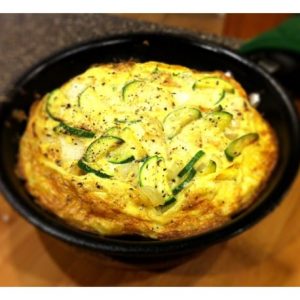 Ingredients:
2 eggs
1/4 – 1/3 cup egg whites
1 medium zucchini, halved then sliced thin
1/4 large sweet onion, sliced thin
salt and pepper to taste
red pepper flakes, optional
2 teaspoons grated Parmesan cheese (if you are following 17 Day Diet, use reduced fat or fat free, I used regular)
Directions:
Preheat broiler.
Heat a small nonstick skillet over medium heat. Spray pan with cooking spray and add sliced zucchini and onion to pan. Sprinkle with a little salt and pepper and cook for a few minutes until the vegetables start to soften.
In a bowl, whisk eggs and egg whites together. Add whisked eggs to pan, swirl eggs around pan and cook (without stirring) for a couple of minutes until the bottom starts to set. Using a spatula, gently pull egg from sides of pan and let any excess egg spill over into space. Sprinkle top of egg and zucchini mixture with grated parmesan cheese and put under broiler. Let cook under broiler for about 4-5 minutes, egg is cooked, bubbly and slightly browned. Slide onto plate, sprinkle with red pepper flakes if desired and enjoy.
More frittatas:
Kale and Parmesan Frittata from Aggie's Kitchen
Roasted Vegetable and Goat Cheese Frittata from Aggie's Kitchen
Asparagus, Spinach and Feta Frittata from Two Peas and Their Pod
Spinach, Mushroom and Red Bell Pepper Frittata from Bev Cooks
Are you following me on Instagram, Twitter, Facebook and Pinterest? If you'd like to subscribe to Aggie's Kitchen and have each post delivered straight to your e-mail box, then please add your email here. Happy cooking!
There are affiliate links in this post. I make small earnings through any purchases made through these links. Thank you for supporting Aggie's Kitchen!