Merry Christmas to you and yours…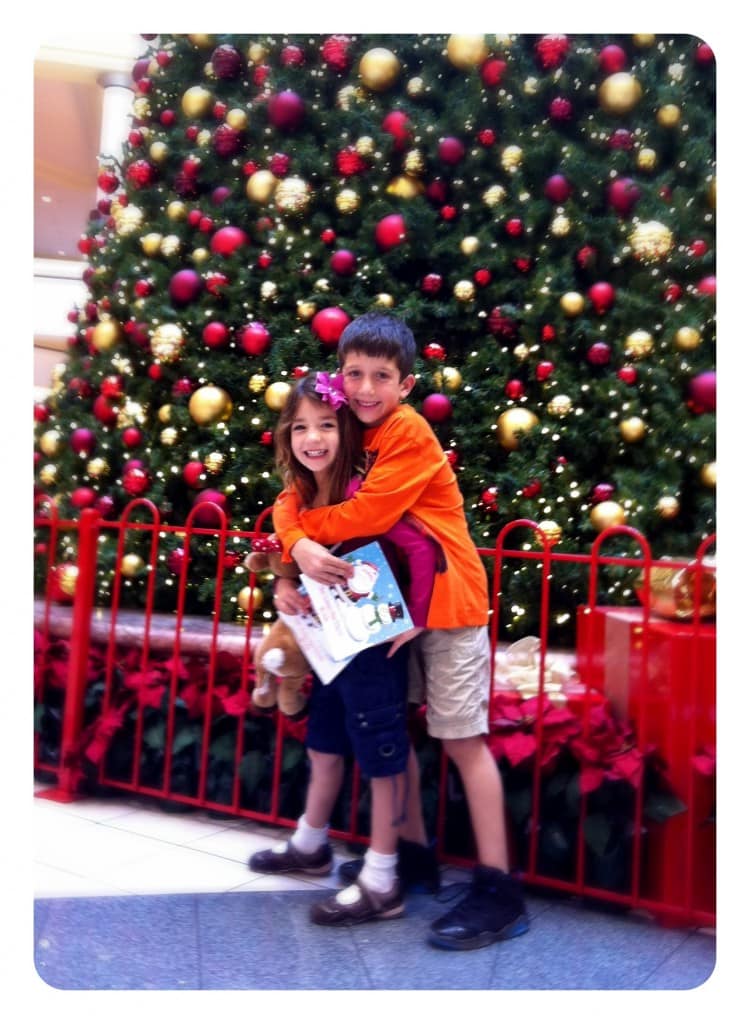 I took this photo of my kids the other day right after they visited Santa. They were giddy, full of smiles and just plain old loving on each other. It was one of those precious moments that, as a mom, you just want to bottle up and carry with you every single day.
My heart is very full this Christmas as I share it with my family. I wish you and yours many blessings this upcoming year and hope your Christmas is full of love, laughter and the best memories ever.
Have a very merry Christmas everyone…
xoxo
Aggie
Are you following me on Instagram, Twitter, Facebook and Pinterest? If you'd like to subscribe to Aggie's Kitchen and have each post delivered straight to your e-mail box, then please add your email here. Happy cooking!
There are affiliate links in this post. I make small earnings through any purchases made through these links. Thank you for supporting Aggie's Kitchen!