Mediterranean Stuffed Mushrooms
These Mediterranean Stuffed Mushrooms are a wonderful light and delicious (vegetarian) appetizer, perfect for entertaining.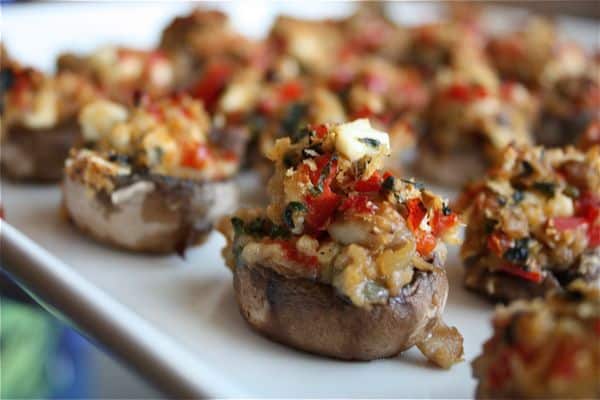 There is something about bite-sized appetizers, everyone loves them!  These Mediterranean Stuffed Mushrooms are so full of flavor and look so pretty on a plate when serving them at a party.  I put a plate of these out at my daughter's birthday party one year and they were devoured. I have friends that have asked for the recipe and made them themselves, they really do make a nice light and meatless appetizer option.
Don't they look nice all lined up…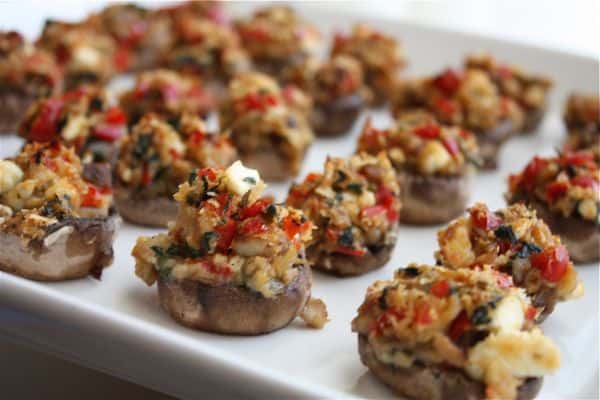 What's great about making these stuffed mushrooms (or any stuffed mushroom) is that you can do most of the prep the day before.  That makes things so much easier when it comes time to the tedious part of actually stuffing the little caps before time to cook.  Once you've cooked up the stuffing, it can be stored in a container in the fridge until you are ready.  I've made heartier stuffed mushrooms in the past stuffed with meat, but these are a nice light vegetarian version that would be great at any get together.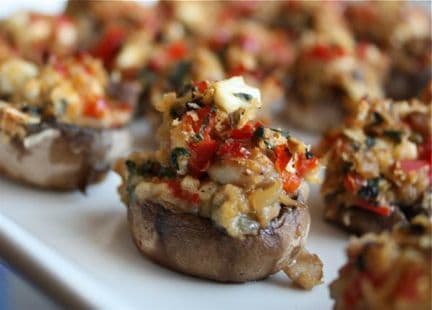 If I was planning a party spread, my dream menu would be filled with bite sized appetizers! You would for sure see these Mini Hummus & Roasted Red Pepper Phyllo Bites and Spinach and Artichoke Pinwheels on the table!
Mediterranean Stuffed Mushrooms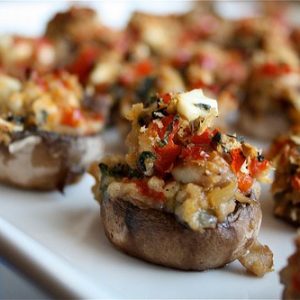 Ingredients:
2 8 oz packages whole mushrooms, stems removed and chopped small for filling
1 TB olive oil
1 red bell pepper, chopped small
1 onion, chopped small
2 garlic cloves, minced
2 cups fresh spinach, chopped
1 tsp Greek seasoning
1/2 cup panko (crunchy Japanese bread crumbs, can be found in Asian aisle in black box or now in breadcrumb aisle, look for Ian's or Progresso brands)
1/4 cup crumbled feta cheese
1/4 cup grated parmesan cheese
Directions:
Heat 1 tablespoon olive oil in a non stick skillet. Add red pepper, onion, mushroom stems, garlic and Greek seasoning and saute 5-8 minutes until soft. Add chopped spinach to pan and cook until spinach is wilted and cooked down. Set aside to cool. In a medium bowl, combine sauteed vegetables with panko, feta and parmesan.
Preheat oven to 375 degrees. Line up mushroom caps in a baking sheet sprayed with non stick spray. Season mushrooms lightly with salt and pepper. Carefully stuff each mushroom cap with stuffing. Place in oven and cook for approximately 20-25 minutes until mushrooms are browned.
Note:  depending on size of mushroom caps, you may have leftover stuffing.  Use your leftover stuffing on larger portabella mushroom caps for a quick weeknight meatless meal.
It's no secret how much I love mushrooms, my blog is filled with recipes using mushrooms as an ingredient. One of my favorite vegetables! Mushrooms are a great hearty replacement for meat if you are trying to include more meatless meals in your diet, or they are a great healthy filler in sauces, stuffing and pasta dishes. I love adding them to my recipes whenever I can!
More mushroom recipes: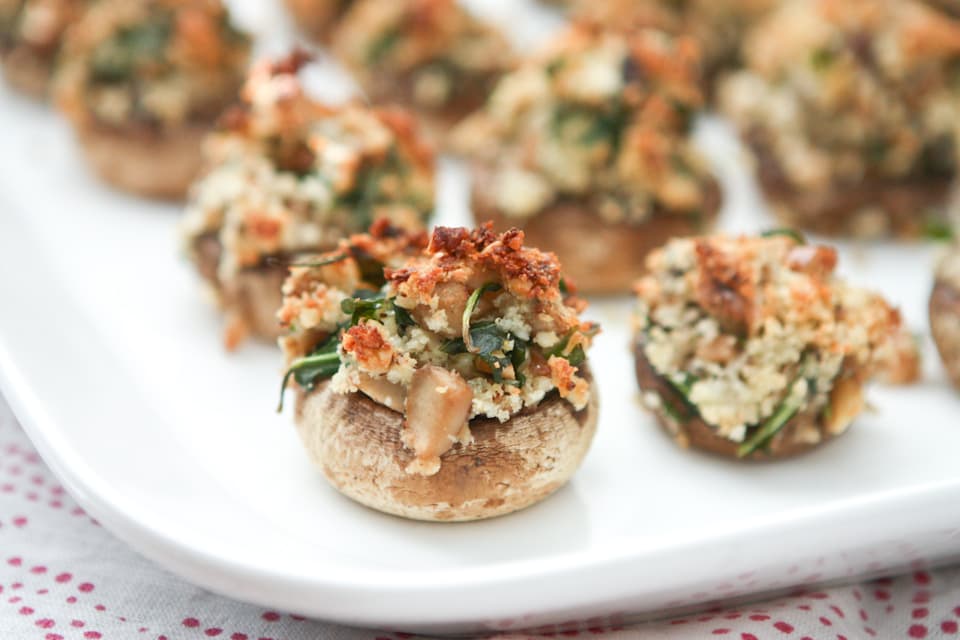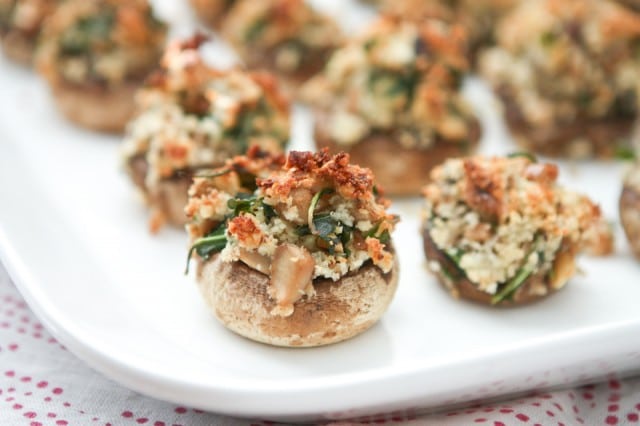 Walnut and Blue Cheese Stuffed Mushrooms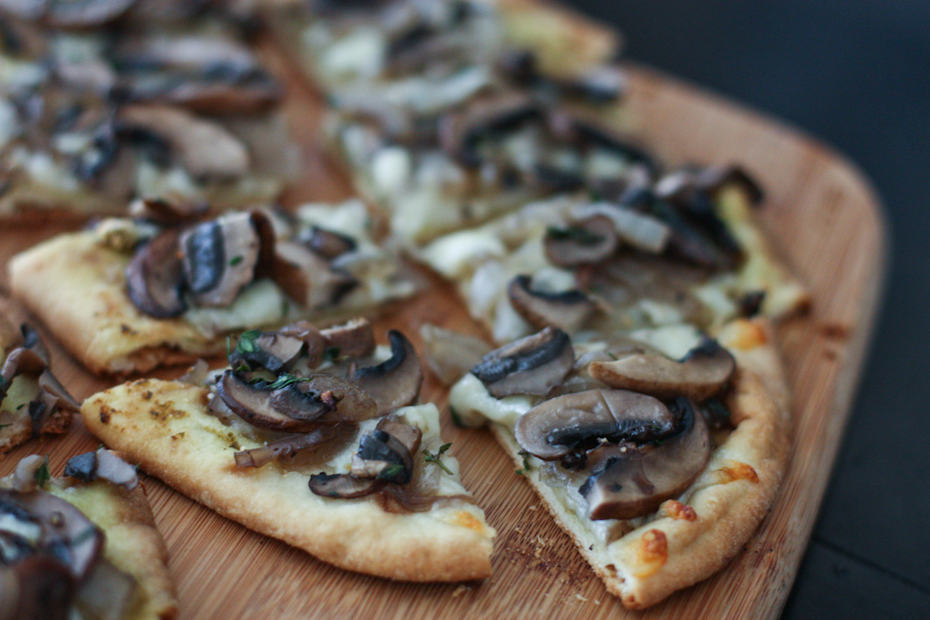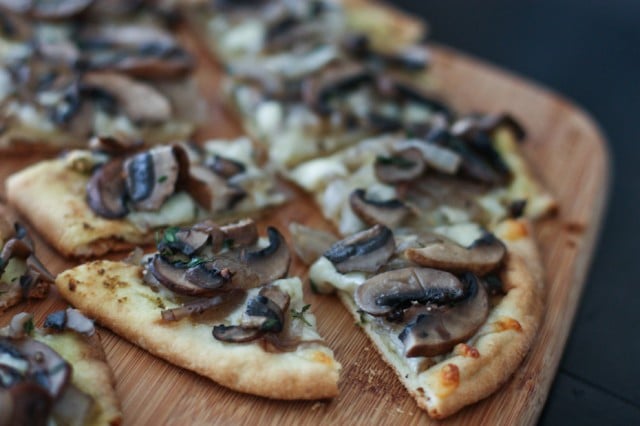 Grilled Baby Portabella Mushroom Pesto Flatbread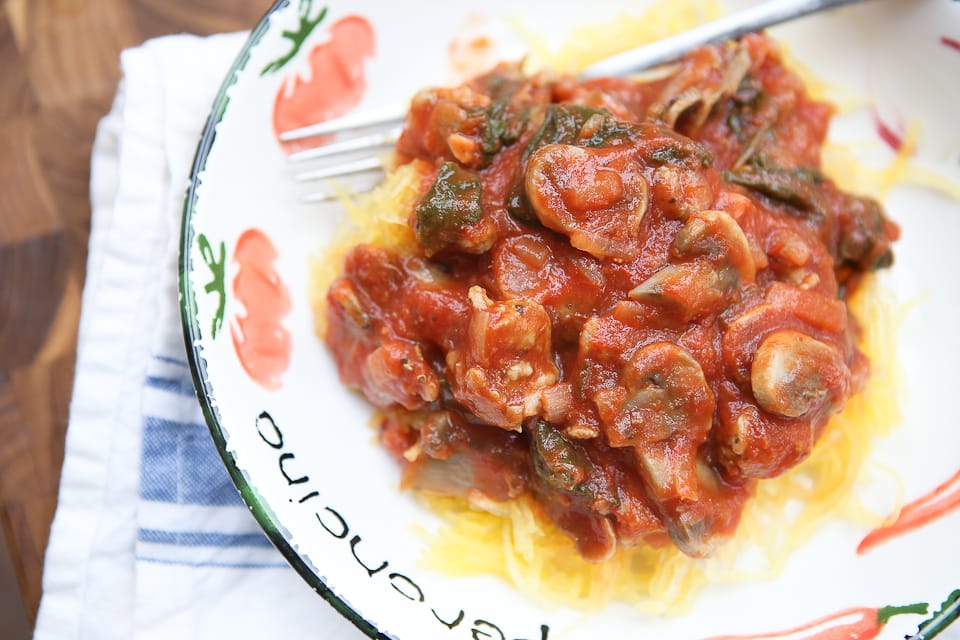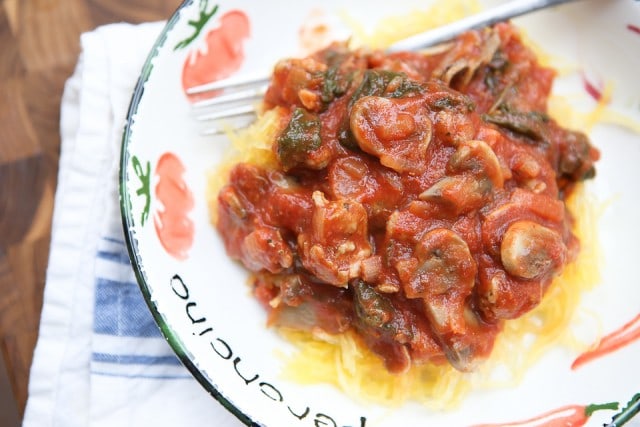 Spaghetti Squash with Sausage and Mushroom Bolognese
Have a great weekend!
Are you following me on Instagram, Twitter, Facebook and Pinterest? If you'd like to subscribe to Aggie's Kitchen and have each post delivered straight to your e-mail box, then please add your email here. Happy cooking!
There are affiliate links in this post. I make small earnings through any purchases made through these links. Thank you for supporting Aggie's Kitchen!