McCormick Flavor Forecast 2013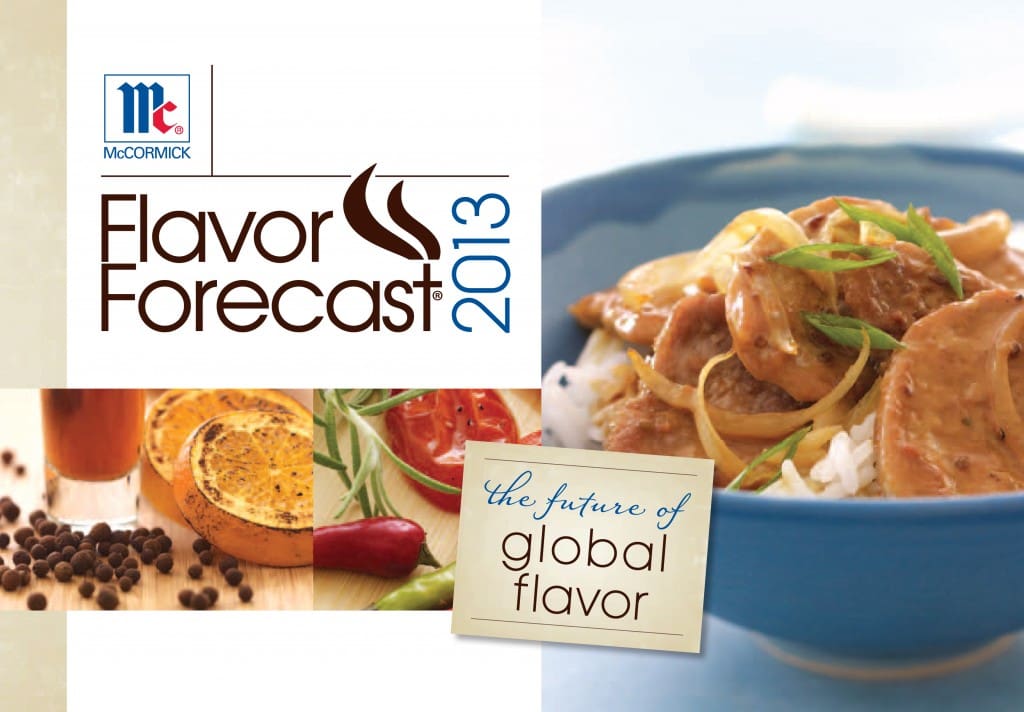 I know all of you use, or at least have seen and heard of, McCormick spices right? Well, I'm excited to tell you that I have partnered up with them to announce and share their 2013 Flavor Forecast with you.
I'll be honest, I didn't really know what all went into creating this annual trend report. Last week I had an opportunity to talk with Chef Kevan Vetter from McCormick and find out a little more about the year long process as well as what's in store for this upcoming year as far as global culinary trends are concerned. I was impressed to learn that the list is developed by an extensive group of food, marketing and science experts from all around the world. My eyes are now open to what's predicted and I think it will be pretty fun to see what takes off from the list over the next few years.
5 Trends of Global Flavor for 2013:
No Apologies Necessary – enjoying a gratifying escape from the everyday through the use of bold and lavish flavors

Personally Handcrafted – a very personal and unique way of expressing ourselves through food

Empowered Eating – learning how to eat healthfully and balanced in a way that suits ourselves, using spices to enhance flavors to keep ourselves satisfied

Hidden Potential – discovering ways to use up every last bit of ingredients

Global My Way – an adventurous and nontraditional approach of combining ethnic cuisines to new flavors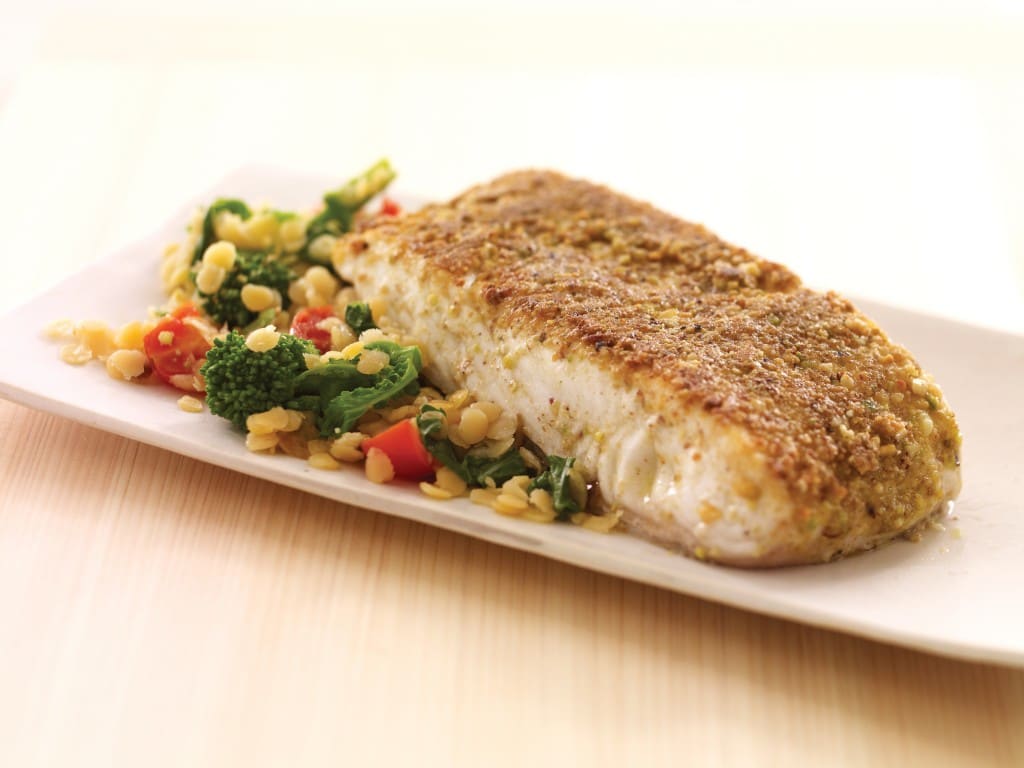 McCormick's Dukkah Crusted Fish with Broccoli and Red Lentils, photo provided by McCormick
A couple of these trends definitely caught my attention. The obvious one was Empowered Eating. I've always believed that food should make you feel good – and I don't mean feel good in a sugar high or stuffed and satisfied type of way (though you can say there are times for that!). Food is fuel and your body really does reap the rewards when it's taken care of – and it goes without saying…it should taste good too! I have my eye on a few McCormick recipes that really showcase spice combinations that are packed with flavor and will enhance any meal that is labeled "healthy". I'll be sharing a recipe for Dukkah (a blend of cumin, coriander, sesame and nuts) with you soon that I have a feeling is going to be a fun and tasty addition to my kitchen.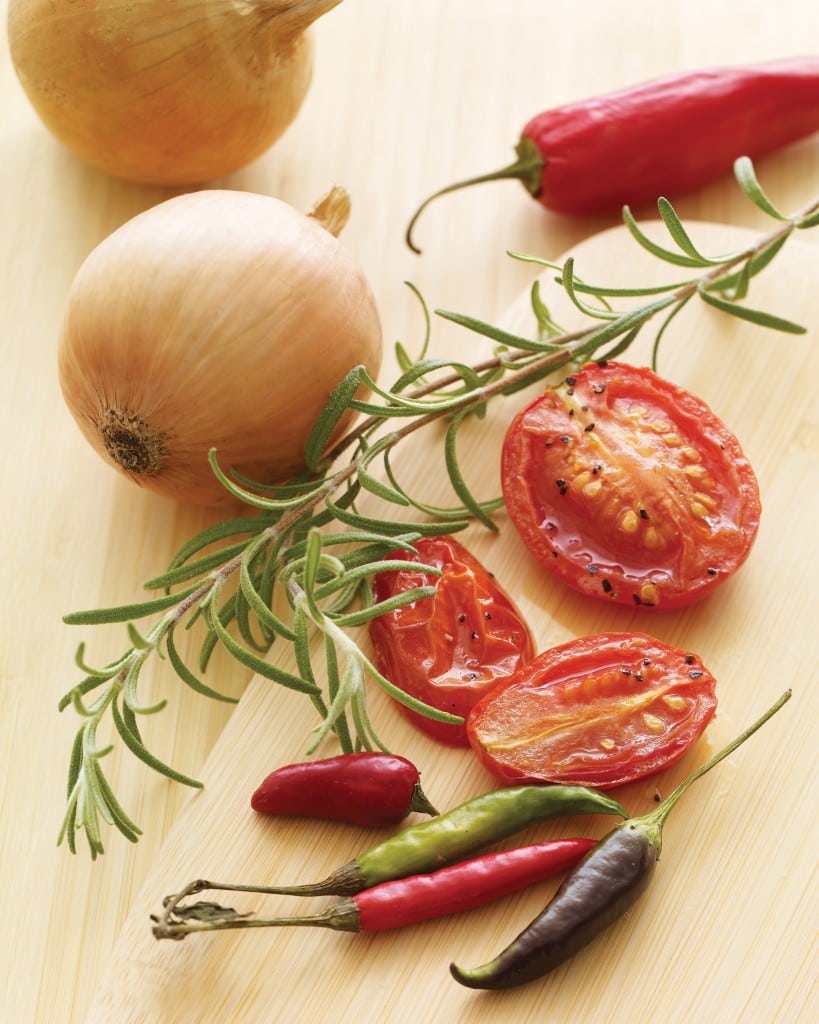 Mc Cormick's Rosemary Smoked Tomato Jam, photo provided by McCormick
Personally Handcrafted is another trend I'll be watching. This one is already alive and kicking as far as I'm concerned. Whenever I'm out at restaurants, I always look for house or chef specialties…the types of signature ingredients that are literally handcrafted by someone who isn't afraid to experiment with flavors and wants to share them with others. When I think of Personally Handcrafted I always think of those of you who can and jar foods as a hobby. Regional homemade sauces, spice blends and even craft beers always grab my attention, and I love to see what personal twist the creator puts on a recipe.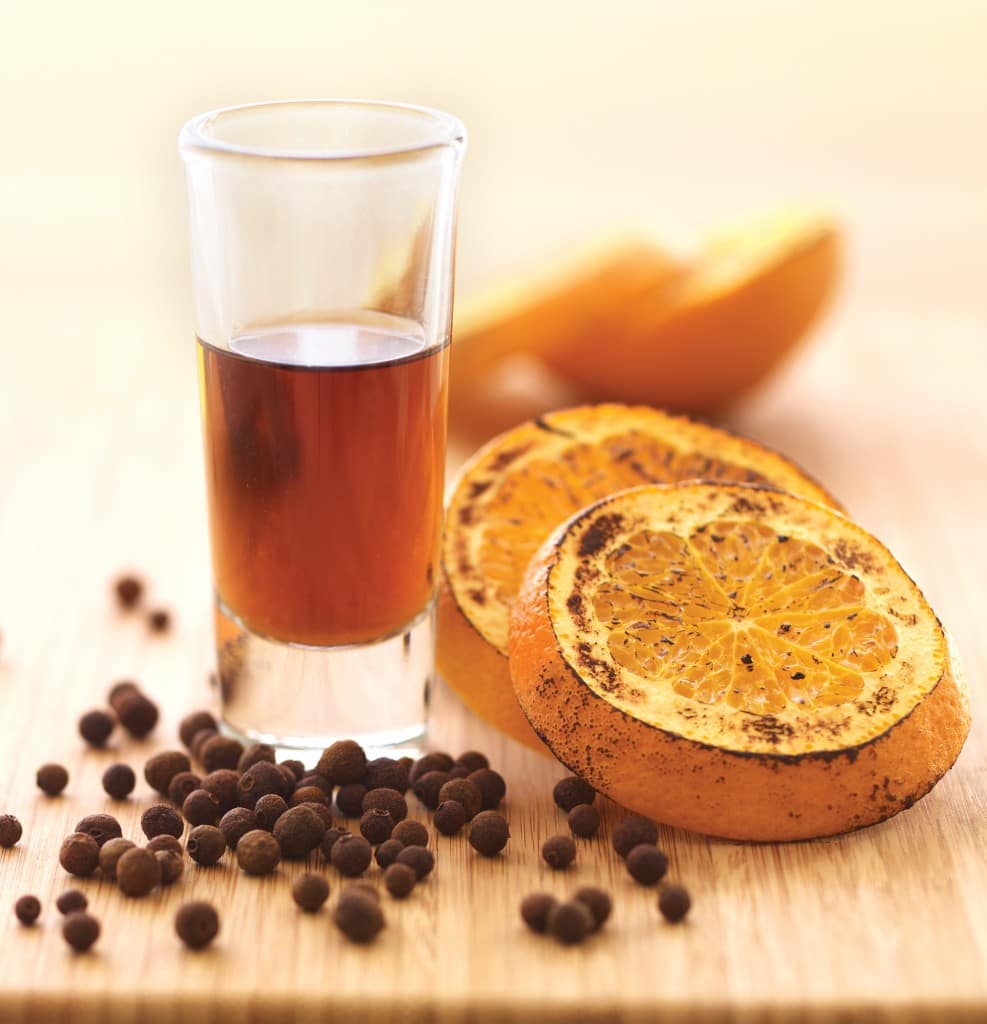 McCormick's Charred Orange Colada, photo provided by McCormick
And I really do love the No Apologies Necessary approach. I'm excited about experimenting with a few new to me spices this year, for example allspice (shown above). I will not be apologizing for anything while sipping on one of those Charred Orange Coladas, that's for sure!
So what do you think? Do any of these trends catch your eye? Are you seeing any of them out now and which one do you think will be the stand out?
Disclosure: I am in a partnership with McCormick and have been compensated for this post. As always, words and opinions are my own.
Are you following me on Instagram, Twitter, Facebook and Pinterest? If you'd like to subscribe to Aggie's Kitchen and have each post delivered straight to your e-mail box, then please add your email here. Happy cooking!
There are affiliate links in this post. I make small earnings through any purchases made through these links. Thank you for supporting Aggie's Kitchen!